Top 4 significant benefits of Instagram for your business | Magenest
Instagram is one of the most powerful social platforms with an exponential growth. After its launch in 2010 by Kevin Systrom and Mike Krieger and its acquirement by Facebook estimated $1 billion in 2012, the app has gained 800 million of monthly registered users and 25 billion of businesses on Instagram as a main sales & marketing channel until December 2017.
Instagram has appealed the investments of both small and large brands to wake up the potential of this social network and drive success for their businesses. A fun fact is that 200 million Instagram users actively visit the profile of a business every day. Imagine if each new engaged follower clicks through to your store – how surprisingly will your profits increase?
So, What is Instagram?
Instagram is a photo and video-sharing social networking service deployed on mobile and desktop. Users can easily upload photos and videos, add hashtags and geotags, graphical stickers, as well as apply multiple graphical filters to alter photos. But, don't instantly misunderstand that there's no more to Instagram than its easy-to-use photo editing tools!
If you are hesitating whether or not Instagram is worth the effort for your business, let's find out a comprehensive perspective on the value of this image and video-based marketing channel.
Why Instagram?
Interact with customers more easily
Although Facebook is the prevalent social network, Instagram has the highest engagement rate with a 4.21% of the best brands on the platform. A recent analysis by Forrester Research show that it generates more than 120 times of engagement per user than Twitter.
People spend more and time on social networks, which creates more chances for your firm to get itself in front of your audience.
Therefore, your business can take advantages of these benefits to interact with customers naturally, receive and respond to their feedback instantly, and achieve long-term relationships.
Track your analytics
If you want to carry out some surveys to optimize the business operation on this platform, Statigram is a useful tool for you to track and analyze your customer data effectively. From that, you would identify the best posting times, the number of gained and lost followers, the most popular posts, the group of customers most active. The sources of data and analytics are remarkably vital for each firm to develop their strategy suitable for targeted customers.
Develop An Effective Marketing Channel
As visual marketing plays an important role to grab the attention of new customers and enhance social media presence of your business, Instagram is a means to create high-quality, original and attractive content. You are able to upload branding photos or videos which can be shared on Facebook and Twitter as well as being embedded into your website.
If you are worried about your followers instantly scrolling past your images or videos, you can make your content more appealing to them with user-generated content (UGC). Moreover, on Instagram, you don't need paid advertisements and outreach meaning that an unlimited amount of organic reach is freely created.
Boost Your Sales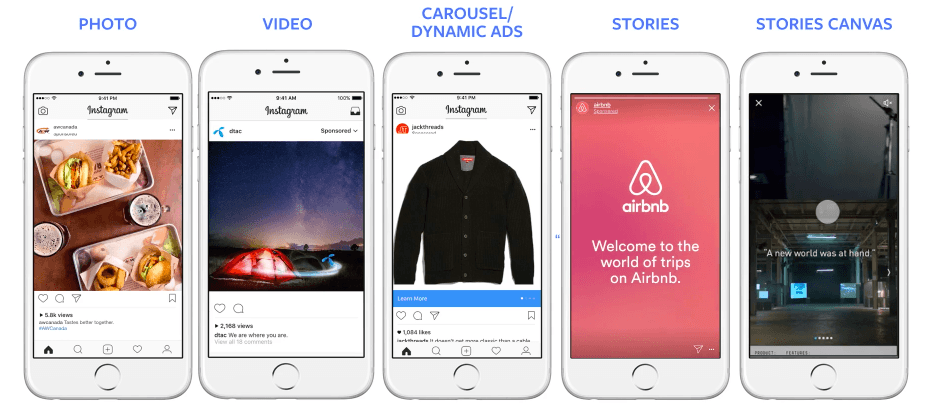 When it comes to the conversion rate for sales, Instagram promises as a visual platform drives your traffic and profits by letting your products speak for themselves. A reliable report from Techcrunch shows that visitors usually go on to purchase products after visiting Instagram accounts and on average consume $65, compared to $55 for Facebook and $46 for Twitter.
Besides, there are many available tools for you to boost the credibility and authenticity, look of your images. UGC can be created to promote and highlight your products or services at the lowest efforts and expense.
Is Instagram suitable for your business?
Of course! It is designed for every kind of business from small, middle and large scales while posing no difficulty getting started on this platform. Start brainstorming a list of content ideas based on your marketing strategy right now! 
Need help? Check out our customization service here or send an email to sales@magenest.com for information on how to take care of your social network content.
Author: Liam