Magento 2

Advanced product Options
Advanced Product Options extension for Magento 2 is a powerful tool to create unlimited custom option templates and assign them to any products
Add and manage unlimited options for your Magento 2 product
Create option groups and options and apply them to multiple products at the same time.
Give customer more freedom of choice with advanced options
Taking advantage of advanced option functions including special pricing, sub-options and image for option to enhance customer shopping experience.
Nurture B2B relationships with tier pricing functions
Working with B2B customers requires pricing policies to be more flexible than usual, and support for bulk discount is a must. Magento 2 Advanced Product Options allows you to set tier pricing policies in a simple yet flexible manner.
Add and manage unlimited options for your Magento 2 product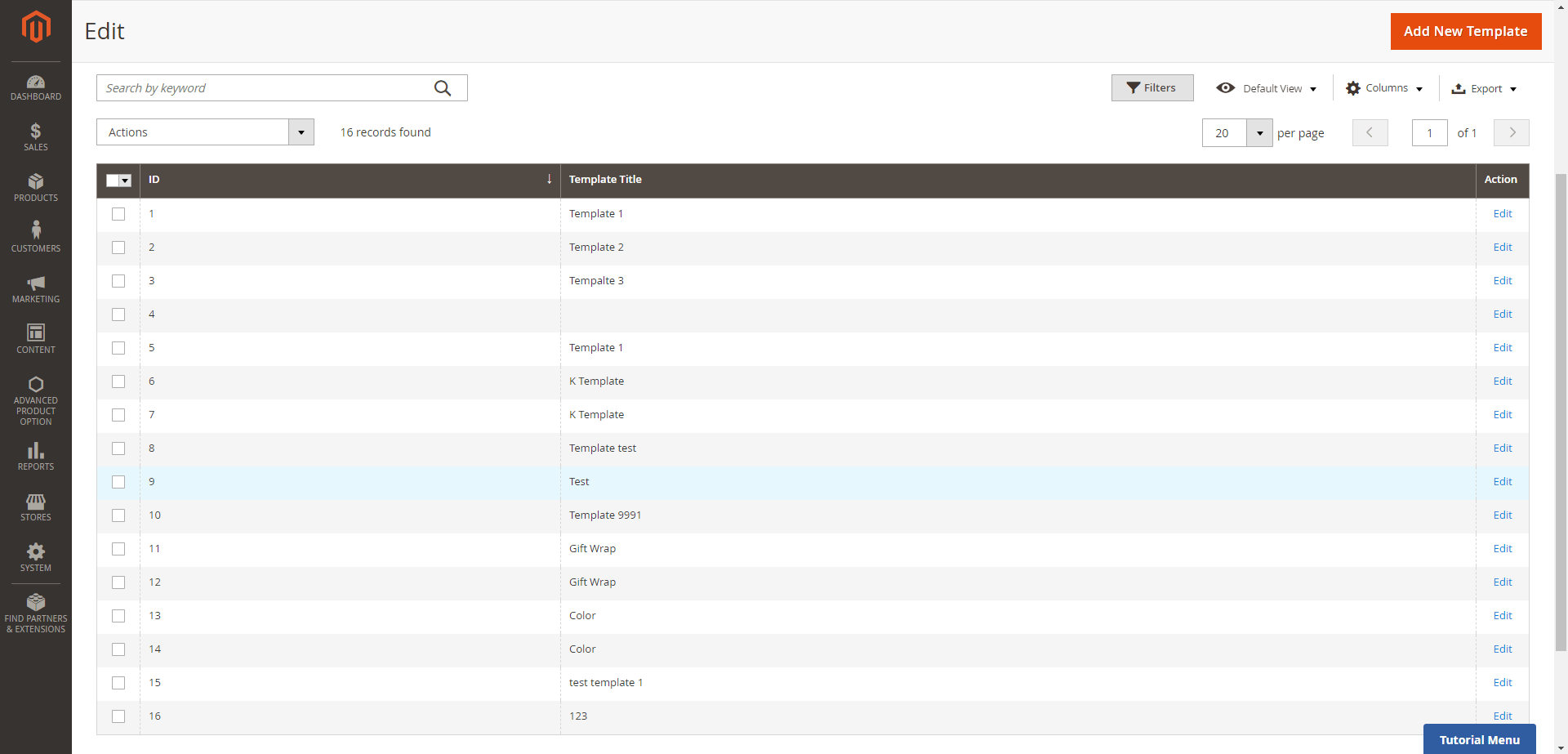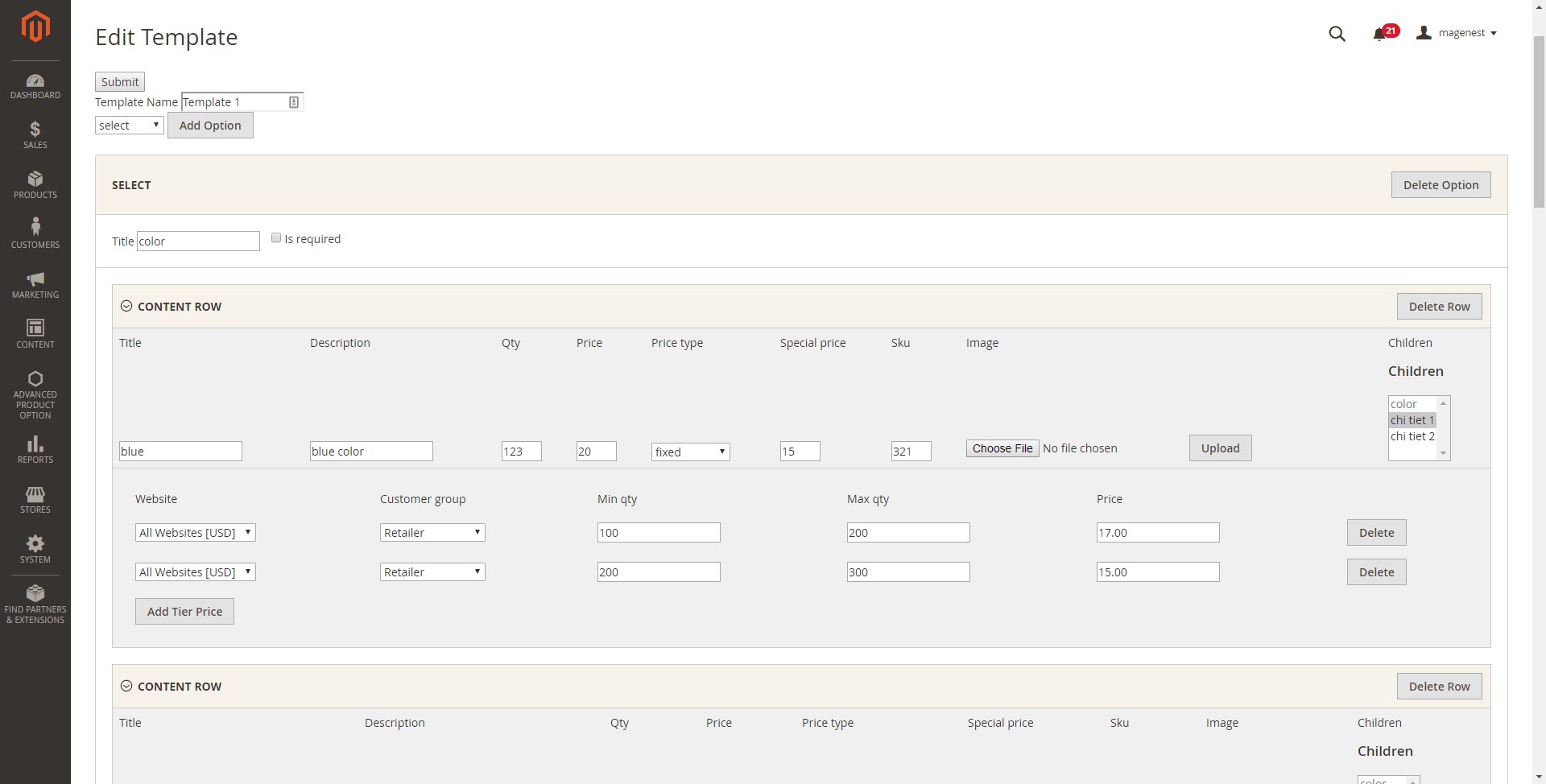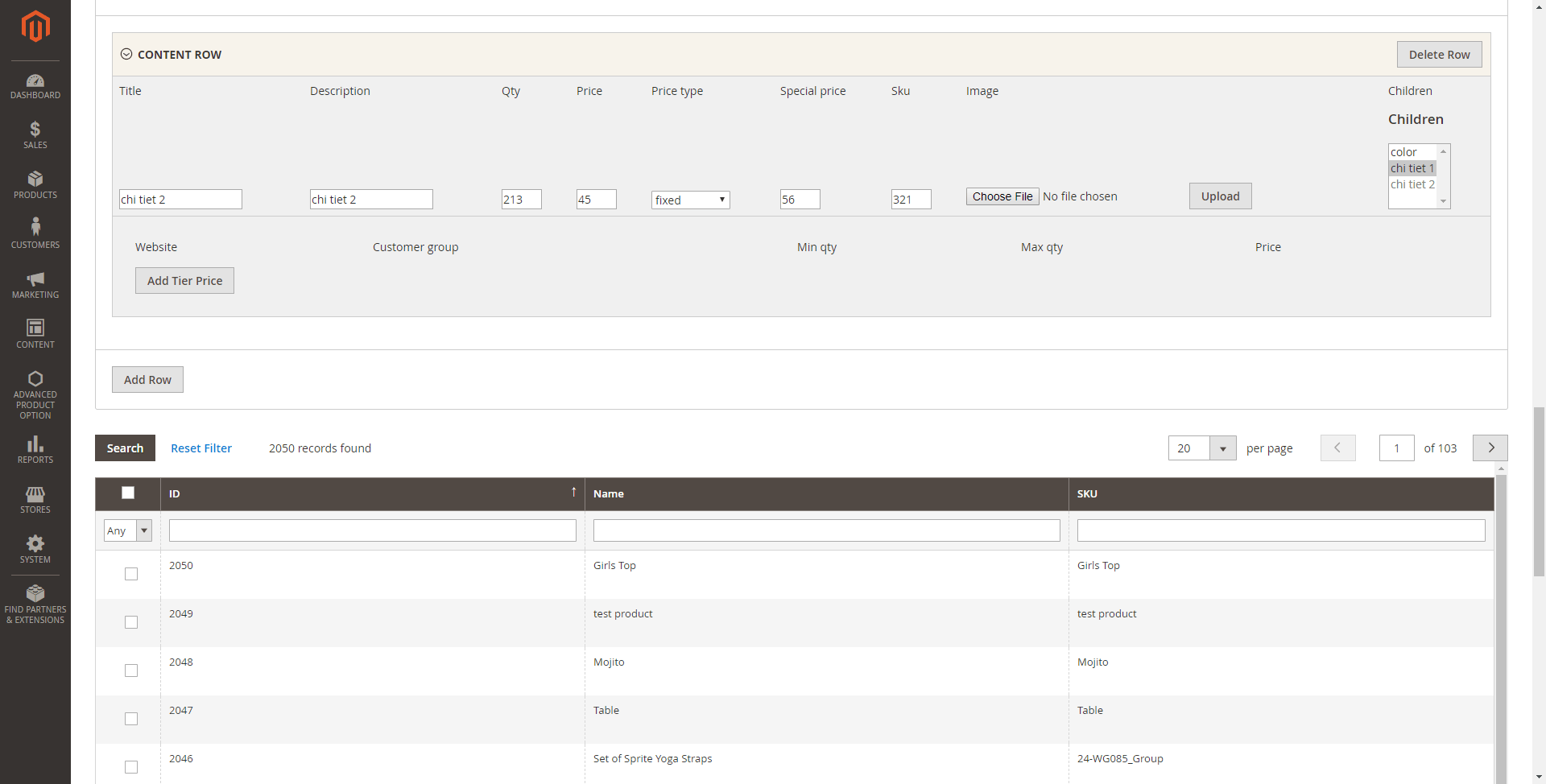 Create option templates for Magento 2 products
Apply option templates to products
Create option groups for products. Each option groups might offer multiple choices for customers
Choose a data input types for the option group - radio box, check box, drop down, text box, text area
Set the option group as required or optional - Customers might or not be required to pick an option in this group
Create unlimited options for your products in Magento 2
Each option (product variant) might have its own name, description, stock quantity, price
Add price to the option - the price customers will be charge when choosing this product variant
Further customize product options with sub-options, pricing choices and visual extras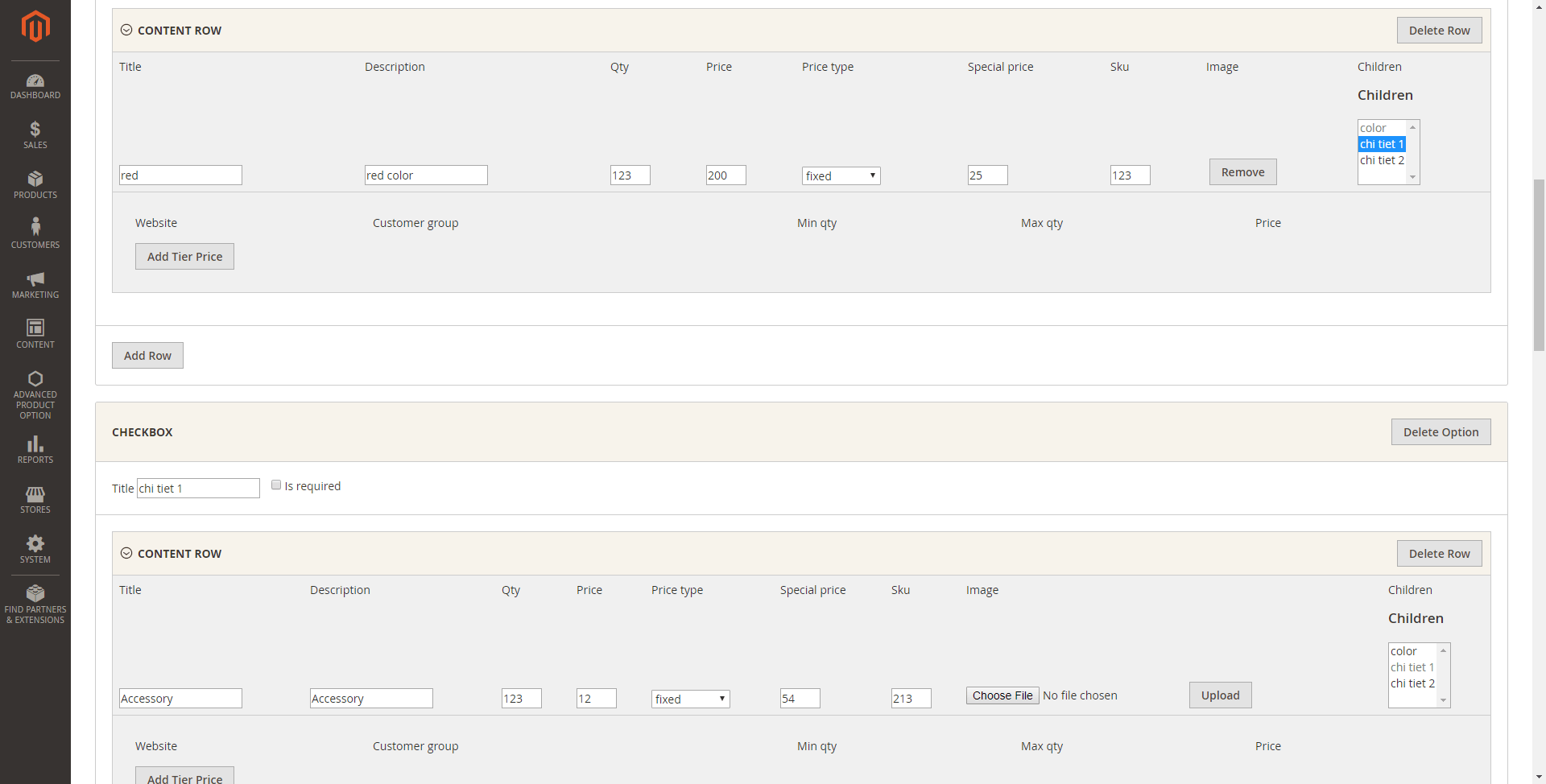 Create sub-options within options - dependent options that would only appear when the parent option is chosen by customers. Sub-options allow customers to further customize their products
Add images to options to display the options more clearly to customers
Add a special price offering to the option to motivate customer purchase
Choose to set the special price as a fixed price or as a percentage of the original option price
Set tier pricing - Advanced pricing for B2B businesses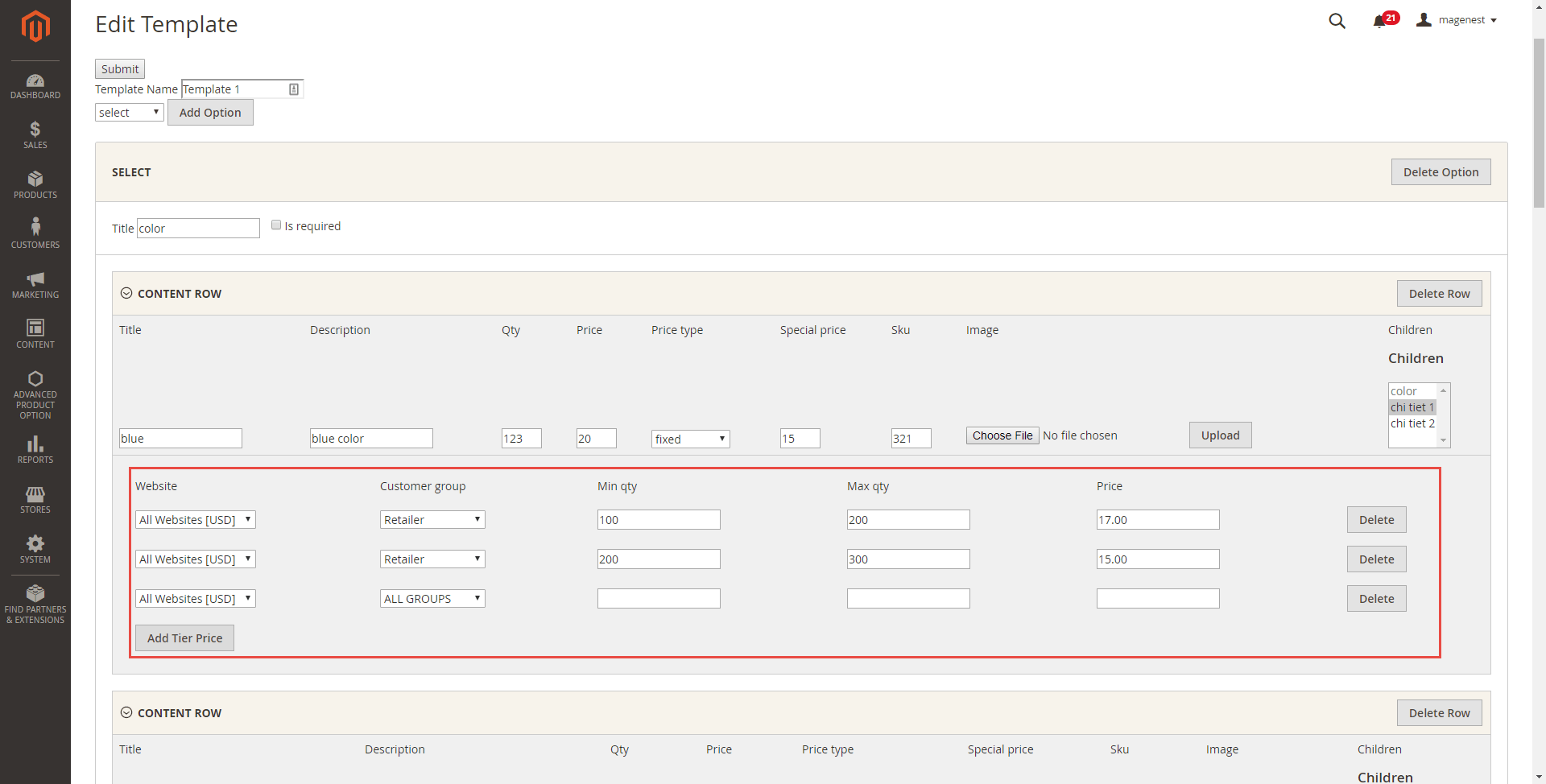 Add multiple tier pricing levels - Customers buying different amount will receive different discount levels
Add a minimum order quantity to qualify for the discount level
Add a maximum order quantity - beyond this amount customers will be eligible for a higher discount level
Set the discounted price for each level
Assign the tier pricing policy for a specific store view
Assign the bulk discount pricing policy for a specific customer group
Full list of features for Magento 2 Membership
Create unlimited product option templates in Magento 2
Assign product option templates to any products easily
Create unlimited option groups
Support 5 different types of data input for option groups
Add dependent sub-options for each option
Add images to options to improve the aesthetics of the store
Set price and special price for options
Create bulk discount/tier pricing policy for products
Reason to choose
Magenest
Free lifetime
software updates
30-day money-back
guarantee
Verified by
Magento Marketplace
One-time payment
without hidden cost