Building a holistic CRM and retailing system with Magento Vtiger Connector
Automate and systemize data transferring - Perform humanly impossible tasks
Stop exporting and moving data with spreadsheet programs. Magento Vtiger Integration perform all the manual synchronization task
Set up and config in a few steps - Ensure data are unique
An CRM application consists of numerous parts and is challenging to use. We understand not everyone likes to code, and complex settings can discourage merchants easily. Magenest Vtiger connector with Magento has simplified the integration process. You simply need to find the credentials for the Vtiger app in your account setting, pick a method of syncing, map data fields from Magento to Vtiger.
Select from numerous data fields available in Magento to sync
Merchants come from different business industries, with diverse working processes and requires different data to be synced from Magento to Vtiger CRM, Magenest Vtiger connector comes packed with a variety of data fields for you to synchronize from to Vtiger. You can sync pretty much all you want. The sky is the limit.
Sync customer data from Magento to Vtiger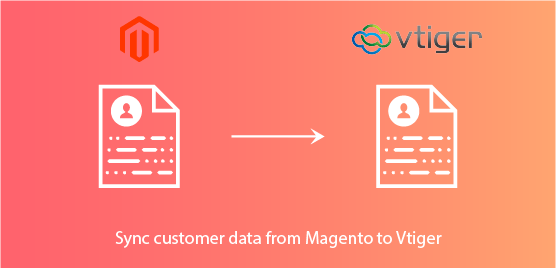 Sync customer info from Magento to numerous Vtiger objects, including Vtiger Lead and ContactSync client profiles from Magento to Vtiger, with support for Vtiger Lead and Vtiger Contact objects
Sync data from Magento client profile when clients create a new account
When customers make changes to their profile in Magento, these changes will be synced to and reflected on Vtiger CRM.
Synchronize to default info fields in Contact and Lead objects in Vtiger such as website, address, contact details (phone number, mobile number, email address, fax, etc)
Synchronize product data in Magento to Vtiger CRM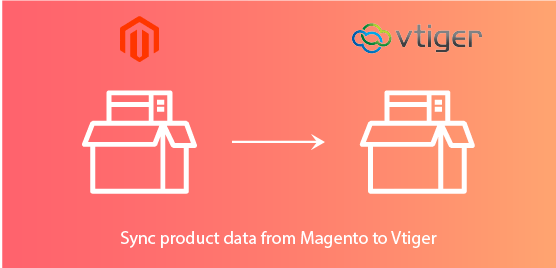 Synchronize info of products, such as name, price, cost, inventory and other info from Magento to Vtiger ER
New products that are created in Magento will be synced to Vtiger CRM
Updates in Magento product info will be synced to Vtiger
Synchronize order info in Magento to Vtiger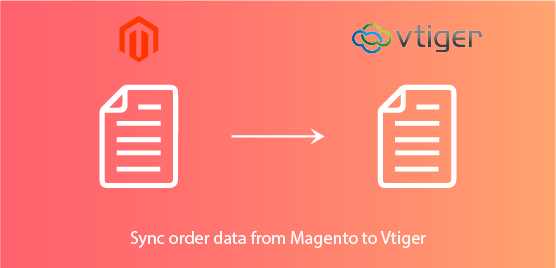 When there are new orders placed in Magento, order info is automatically sync to Vtiger
Update changes to product orders when order info is changed
Sync from orders in Magento to different object in Vtiger, including lead, subscriber, opportunity, contact, account
Sync invoice data from Magento to Vtiger CRM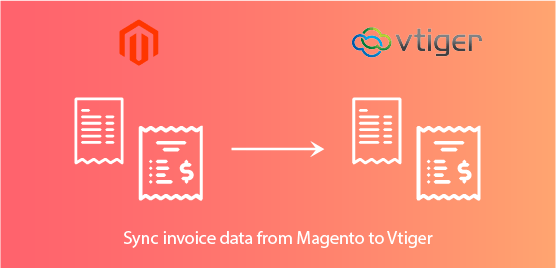 Sync invoice data in Magento to Vtiger Invoice when customers payment is processed successfully
Invoice info includes default fields such as Customer, Address, Invoice Data, Salesperson, Product Detail, Total Invoice Amount
Easily connect Magento to Vtiger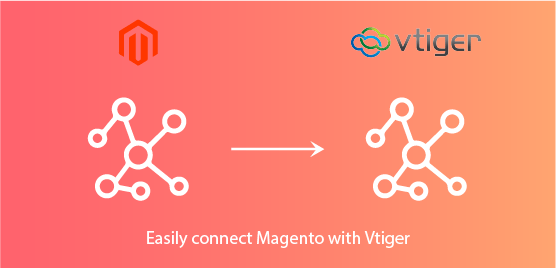 Register an account for Vtiger CRM
Get Vtiger credentials to use for integration
Insert these credentials to Magento Vtiger Connector
Connect and enjoy the extension
Automatic synchronisation for ease of mind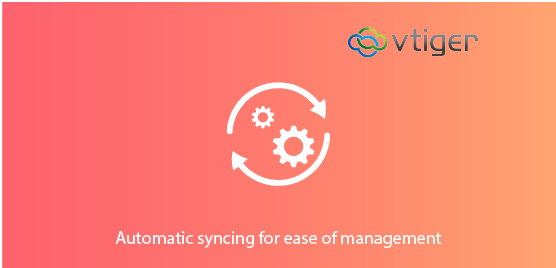 Sync in real time for each update and change in product, customer, order
Suitable for agile businesses that need fast decision making
Cron job - semi-automatic synchronization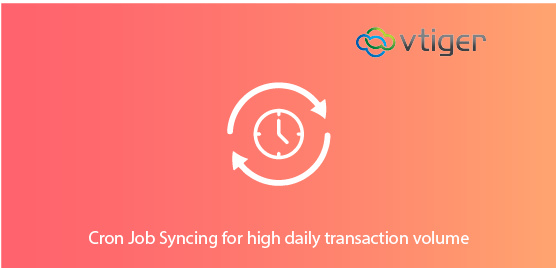 Set up Magento Vtiger to sync between different intervals
Data that needs to be synced will be added to queue
Configure syncing interval at a minimum of 5 minutes
Keep server at an appropriate load level to ensure normal
Can be used when there are a lot of orders in your store in a short amount of time
Manual sync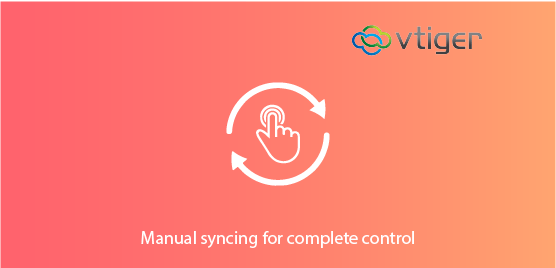 Merchants that want to stay in control of the syncing process can sync manually
Sync all data to Vtiger with one click in the setting section
Sync all data currently sitting in queue to Vtiger manually
Go to individual products, customers, orders, invoices to sync each one manually to Vtiger
User-friendly field mapping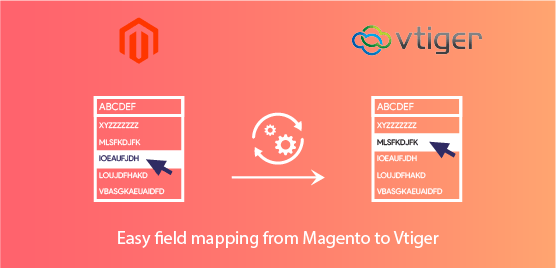 Map data fields from Magento with drop down menu
Merchants can synchronize 1 field in Magento to multiple fields in Vtiger at the same time
A variety of modules and fields ready for syncing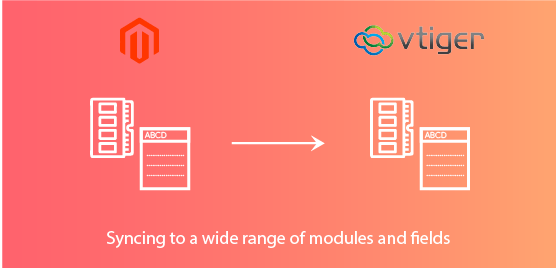 Synchronize from more than a hundred fields in Magento
Synchronize to 7 Vtiger modules
Synchronize to over a hundred fields in Vtiger
View syncing reports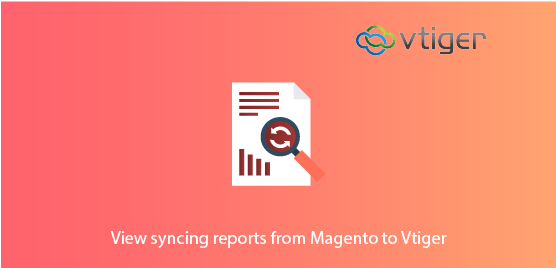 Easy to spot out failures and successes in synchronize history section
Keep track of progress on a daily basis with day by day syncing reports
See which syncing task failed and which syncing task succeeded
Full list of features for Magento Vtiger Connector
Select from over a hundred fields in Magento to synchronize to Vtiger
Select from over a hundred fields in Vtiger to synchronize
Set up the connection between Magento and Vtiger easily
Easily map data fields
Different ways to synchronize: live, interval, manual
Synchronize product info
Sync client data
Synchronize order info
Synchronize price rule data
Simplify performance tracking with syncing reports
Reason to choose
Magenest
Free lifetime
software updates
30-day money-back
guarantee
Verified by
Magento Marketplace
One-time payment
without hidden cost