Magento 2

Customizable Pdf Invoice
PDF Invoice extension allows you and your customers to download invoices of any purchase in a nice and easy way. Moreover, it is flexible to help customize your orders as well as your invoice.
Create a professional looking business image with Customizable PDF Invoice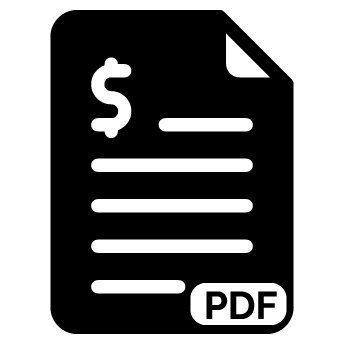 Create customizable PDF invoice templates in Magento 2
Design a custom layout for your Magento 2 order, invoice, and credit memo. Insert necessary information about products.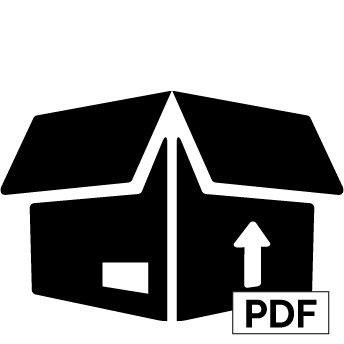 Export Magento 2 product detail to PDF
Export details of product and related products on Magento 2 to PDF.
Export company info to PDF files using default PDF template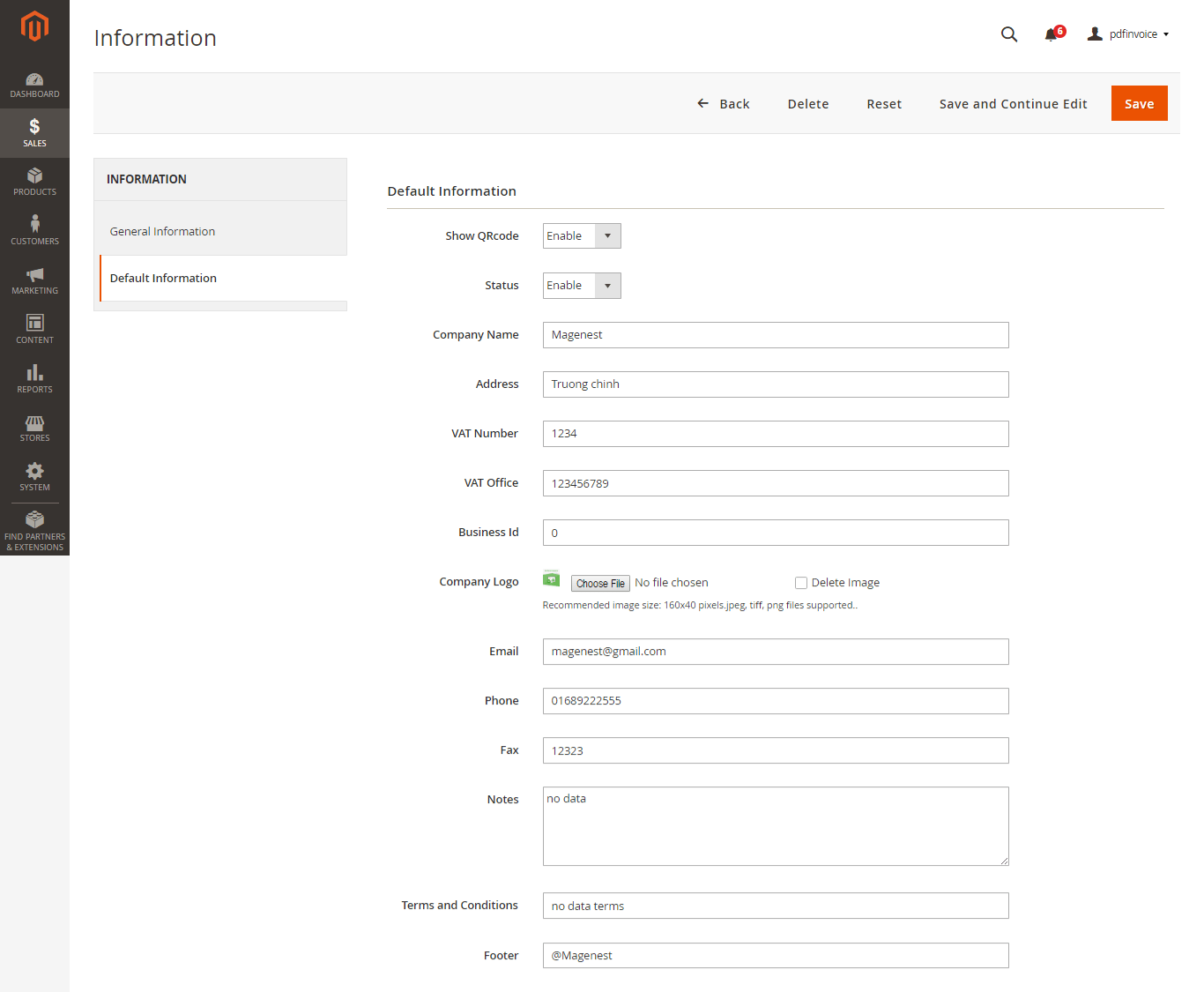 Display QR Code for customers to check their order online
Add company logo for branding purpose
Add company name
Add company address
Add Value Added Tax (VAT) number
Add VAT ofice
Add Business ID
Add company email address
Add company phone number
Add fax number
Add additional notes to give customers more information
Add terms and conditions to notice customers of legal rights and responsibilities
Add footer to the PDF file
Print Custom PDF file for Orders
Print Custom PDF file for Invoices
Print Custom PDF file for Credit Memos
Add custom information to invoice using custom PDF template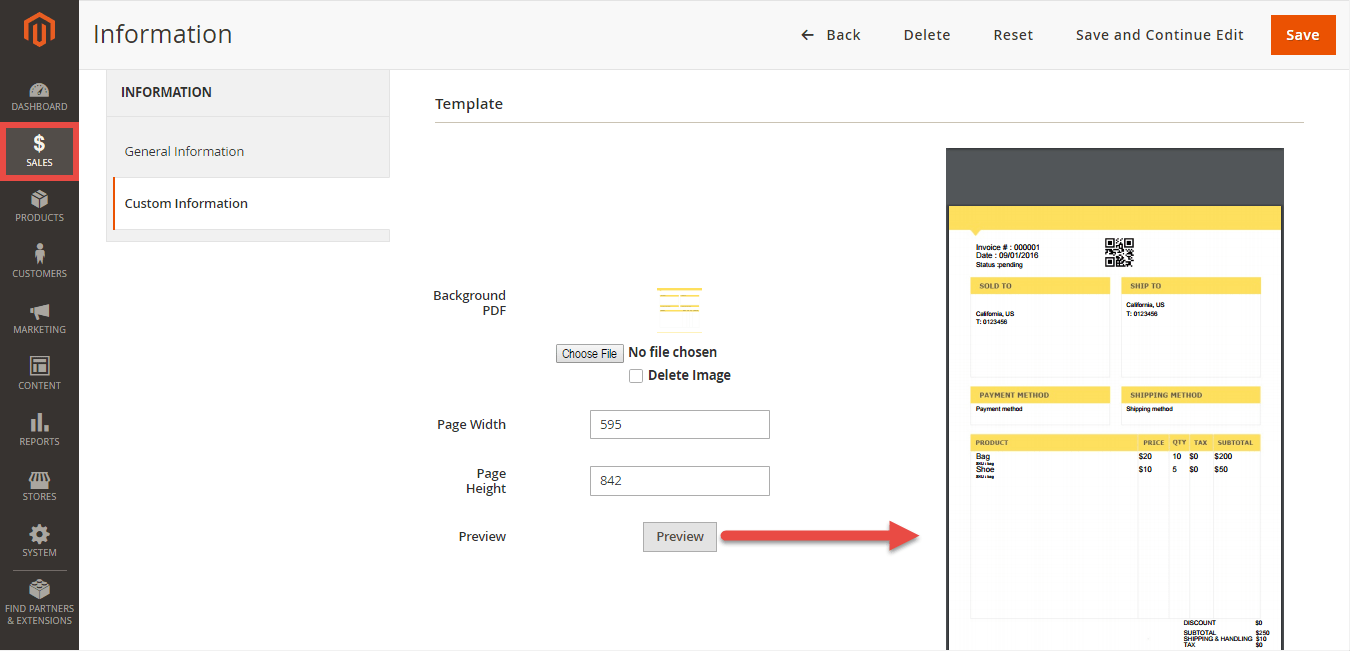 Upload a background PDF
Set the width and height of the PDF file
Add additional info to the PDF file, including product, QR code, shipping method, payment method, shipping destination, buyer location, status, date of transaction, order, invoice or credit memo number, as well as total order value
Set the position of these info using X and Y coordinate system
Set color for each info element
Export product detail on product page to PDF files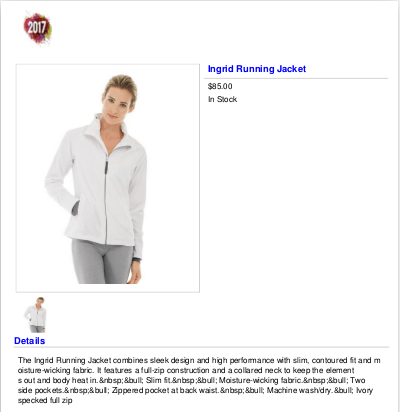 Toggle on/off support for product detail export
Customers can export product info to PDF files for reference
Choose to export addtional product screenshots
Set the number of extra product images to include in the PDF file
Export related product info to PDF file
Set a font type for use in the PDF file (for regular and bold font)
Choose a font color for the title
Add company logo to PDF file (Allow merchants to set position for the logo)
Add footer to the PDF file
Tweak the Magento 2 Customizable PDF extension with advanced settings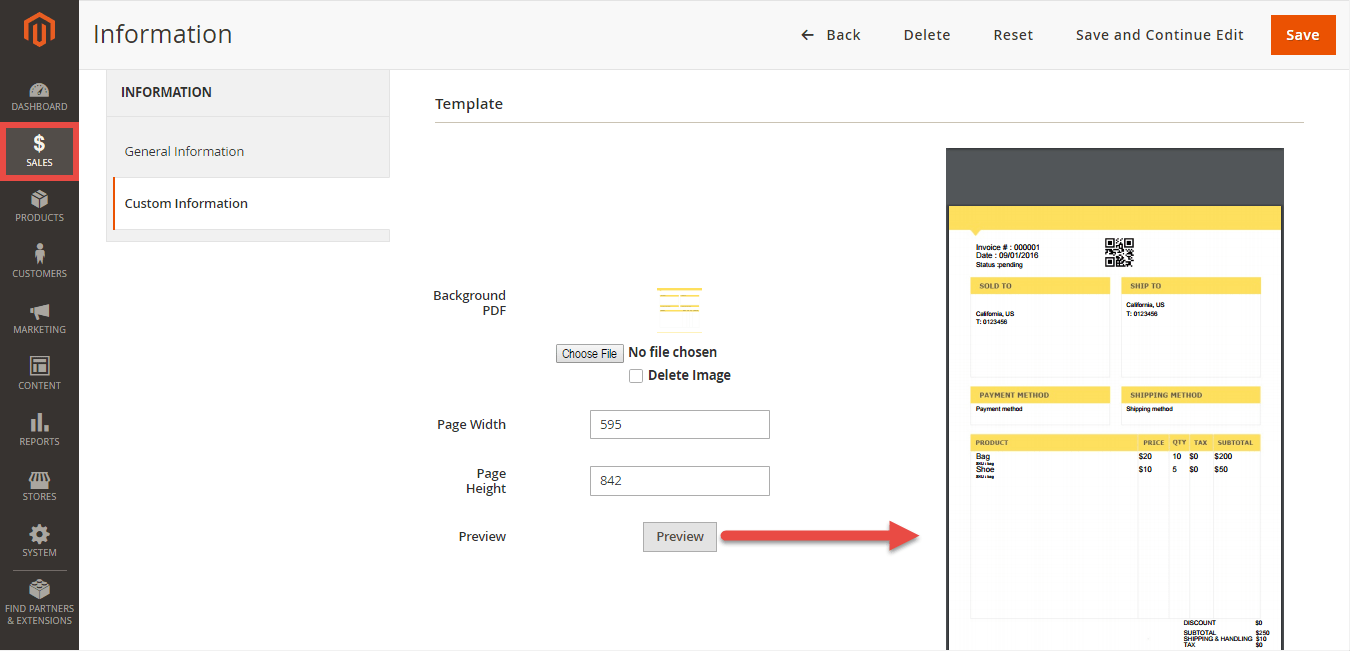 Allow admins to turn off export invoices, orders and credit memos to PDF file from Magento 2 back-end
Allow customers to export their orders and invoces to PDF files from their account dashboard
Generate code for PDF
Set a default PDF template for orders, invoices, and credit memos
Set template color for the order, invoice and credit memo PDF template
Attach order, invoice or credit memo PDF file when sending notification emails to customers
Attach orders to order confirmation email
Attach invoice to successful payment email
Attach credit memo to success refund email
Full list of features for Magento 2 Customizable PDF Invoice
Create PDF templates
Export company info to invoices, orders and credit memos using default templates
Export product info and customize layout with custom PDF templates
Support for exporting orders, invoices and memos on front-end through customer dashboard
Export product detail and related product detail to PDF
Send emails with attached orders, invoices and credit memos to customers
Reason to choose
Magenest
Free lifetime
software updates
30-day money-back
guarantee
Verified by
Magento Marketplace
One-time payment
without hidden cost
Version 1.0.0 - Updated: February 14, 2017
Compatibility: Magento 2.1
* Attach custom pdf file to email confirm order * Attach custom pdf file to email confirm invoice * Attach custom pdf file to email confirm credit memo * For customer print detail products * Add configuration
Version 1.1.0 - Updated: February 22, 2018
Compatibility: Magento 2.1
* Customize order, invoice template for PDF Invoice with default or custom options * Add logo image, legal company information sections like tax number etc to PDF file * Add / Remove columns from the invoice, order list * Resend or download Orders, Invoices * Create or cancel PDF Invoice manually