Salesforce CRM Integration
Magento Salesforce CRM Integration is the extension allows instantly synchronizing data from Magento site to Salesforce CRM system.&nbsp
Details
Building a holistic CRM and retailing system with Magento Salesforce Connector
Automate and systemize data transferring - Perform humanly impossible tasks
Stop killing your productivity by manually moving business data from Magento to CRM with a spreadsheet Magento Salesforce integration will make your life easier by replacing all the manual transferring processes with automation.
Easy configuration - No more data duplication
Using a CRM application is difficult enough. We understand not everyone loves to code, and complicated configurations can turn off business managers easily. Magenest Salesforce connector with Magento has simplified the integration process. All company owners need to do is to get the credentials from the app and put it into Salesforce Connector setting, pick a syncing method, and map data fields from Magento to Salesforce.
Pick from numerous data fields available in Magento to sync.
Each company has different operation processes and work flows, which demands corresponding data fields to be synced from Magento to Salesforce CRM. Our Salesforce connector comes with a huge number of fields for you to synchronize from Magento to Salesforce. Almost anything can be synced. The sky is the limit.
Synchronize client data from Magento to Salesforce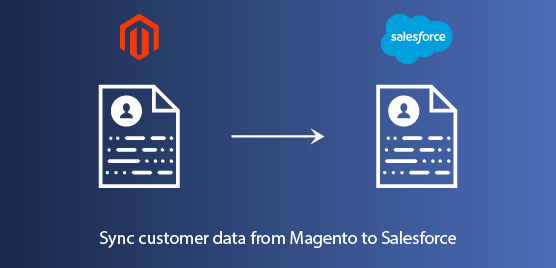 Synchronize client profiles from Magento to Salesforce, with support for Salesforce Lead and Salesforce Contact objects
Synchronize client info to Salesforce any time customer signs up a new account on Magento
When clients update their info in Magento, changes will also be shown in Salesforce CRM
Synchronize product data from Magento to Salesforce CRM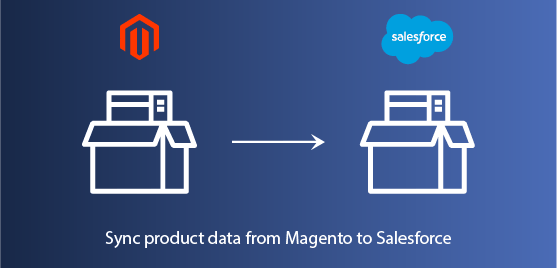 Synchronize info of products, such as name, price, cost, inventory and other info from Magento to Salesforce CRM
You can synchronize product data whenever store managers create a new product in Magento
Changes made to products in Magento will be updated in Salesforce
Synchronize order info in Magento to Salesforce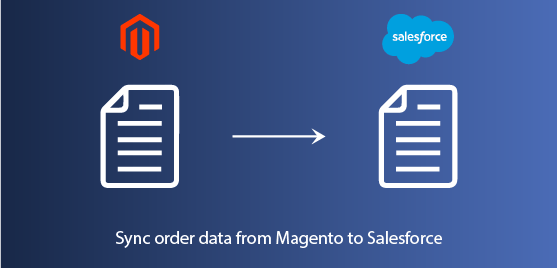 Automatically synchronize new orders from Magento to Salesforce when clients make new purchases
Update changes to product orders when order info is changed
Sync from orders in Magento to different object in Salesforce, including lead, subscriber, opportunity, contact, account
Sync invoice data from Magento to Salesforce CRM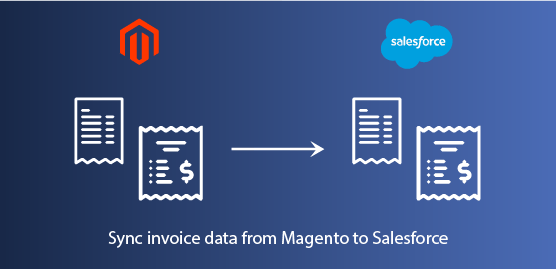 Sync invoice data in Magento to Salesforce Invoice when customers payment is processed successfully
Invoice info includes default fields such as Product Detail
Easily connect Magento to Salesforce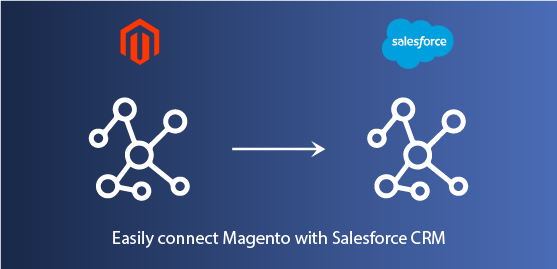 Resiger an account for Salesforce CRM
Get Salesforce credentials to use for integration
Insert these credentials to Magento Salesforce Connector
Connect and enjoy the extension
Automatic synchronisation for ease of mind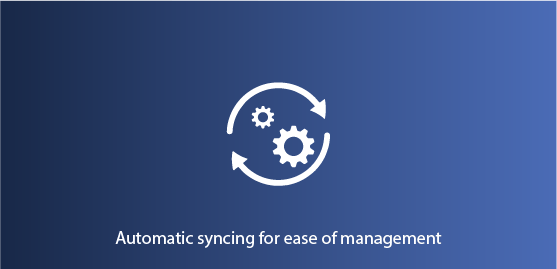 Interval syncing - Auto sync between specific intervals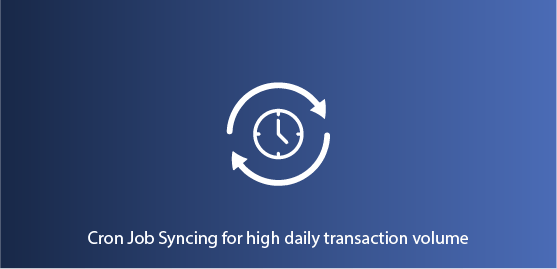 Set up Magento Salesforce Connector to sync between different intervals
Add data to sync queues for later processing
Set up intervals as small as 5 minutes
Reduce server load and capacity requirement for your company
Merchants should choose this method when there are frequent orders during the day
Synchronize manually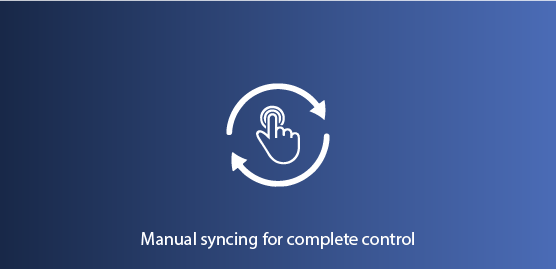 Merchants that want to stay in control of the syncing process can synchronize manually
Synchronize all data to Salesforce with one click in the setting section
Synchronize all data currently sitting in queue to Salesforce manually
Go to individual products, clients, orders, invoices to sync each one manually to Salesforce
Easy field mapping from Magento to Salesforce
Map data fields from Magento with intuitive, uesr-friendly
One-to-many-field syncing: data in one Magento field can be synced simultaneously to different fields in Salesforce
Numerous modules and fields ready for syncing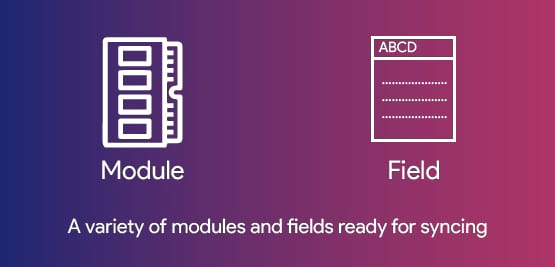 Pick from 100+ fields in Magento to synchronize from
Pick from 7 Salesforce modules
Pick from 100+ fields in Salesforce to synchronize to
View syncing reports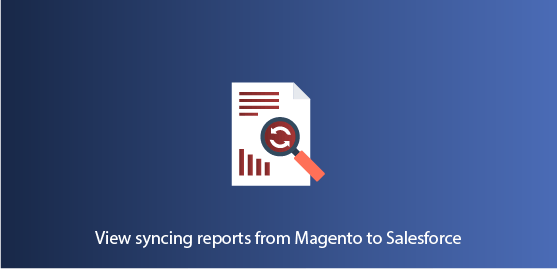 Easily verify which data records were synced successfully and which failed to be synced
Keep track of syncing performance on a daily basis with syncing report tool
See successful and failed syncing tasks
Full list of features for Magento Salesforce Connector
Synchronize from well over a hundred fields in Magento
Synchronize to over a hundred fields in Salesforce CRM
Connect Magento to Salesforce easily
Easily map data fields
Different options to synchronize: live, interval, manual
Synchronize product data
Sync client info
Synchronize order info
Sync price rule data
Use syncing report to keep track of syncing performances
Customize
Didn't find what you need? Contact us for more information