Woocommerce Hotel Booking
Details
Manage complex hotel chains with a breeze
If you are in a business that requires online bookings and reservations in higher level, there is a plugin that can move your reservation business to next level. Handling bookings and reservations in Woocommerce was never easier. The Woocommerce Hotel Booking is an awesome tool for your hotel or reservationwebsite. This powerful plugin makes it easy for your guests to book rooms from your website.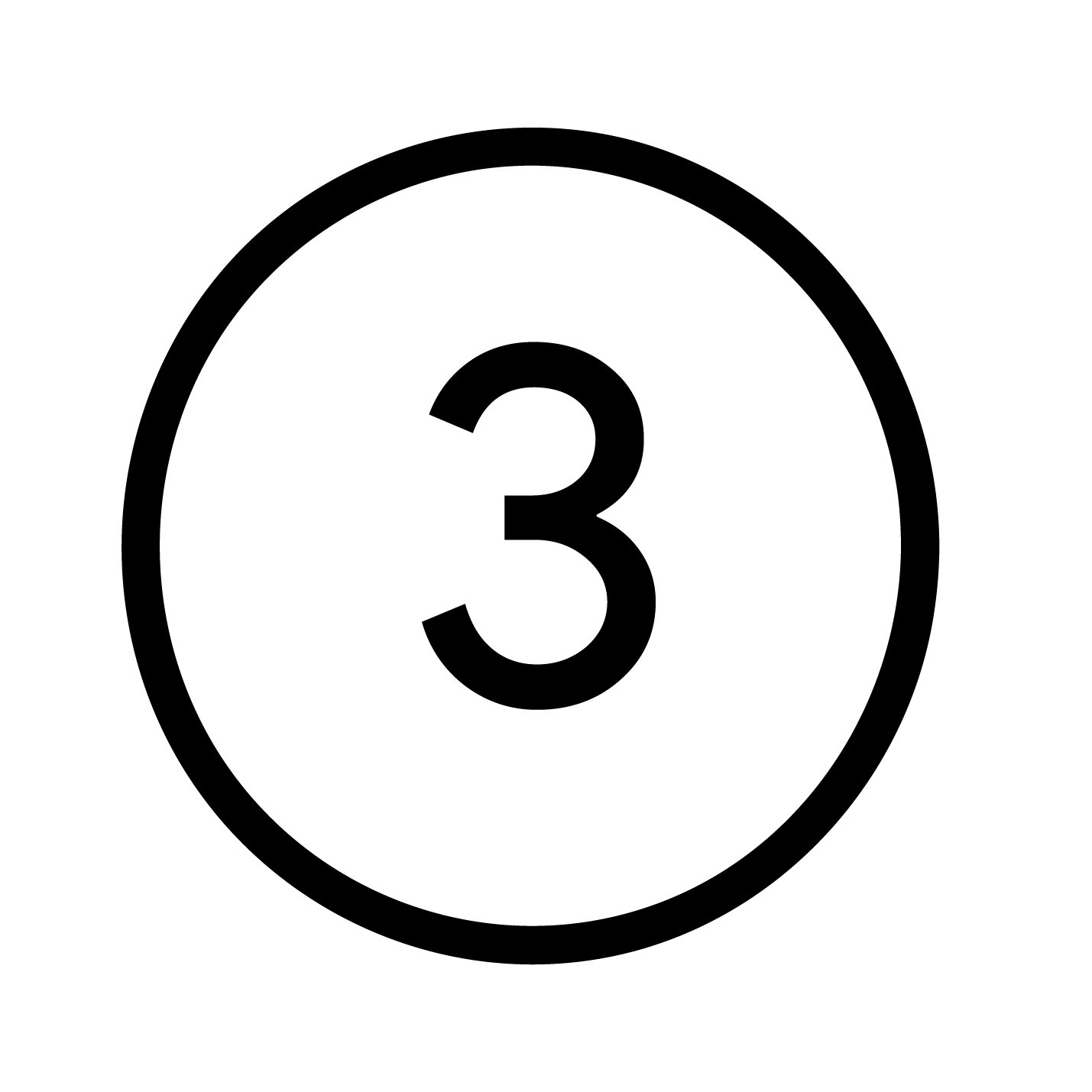 Create a hotel management system in just 3 simple steps
Store managers can create a virtual system to manage large hotel chains with hundreds of outlets that operate on a worldwide scale.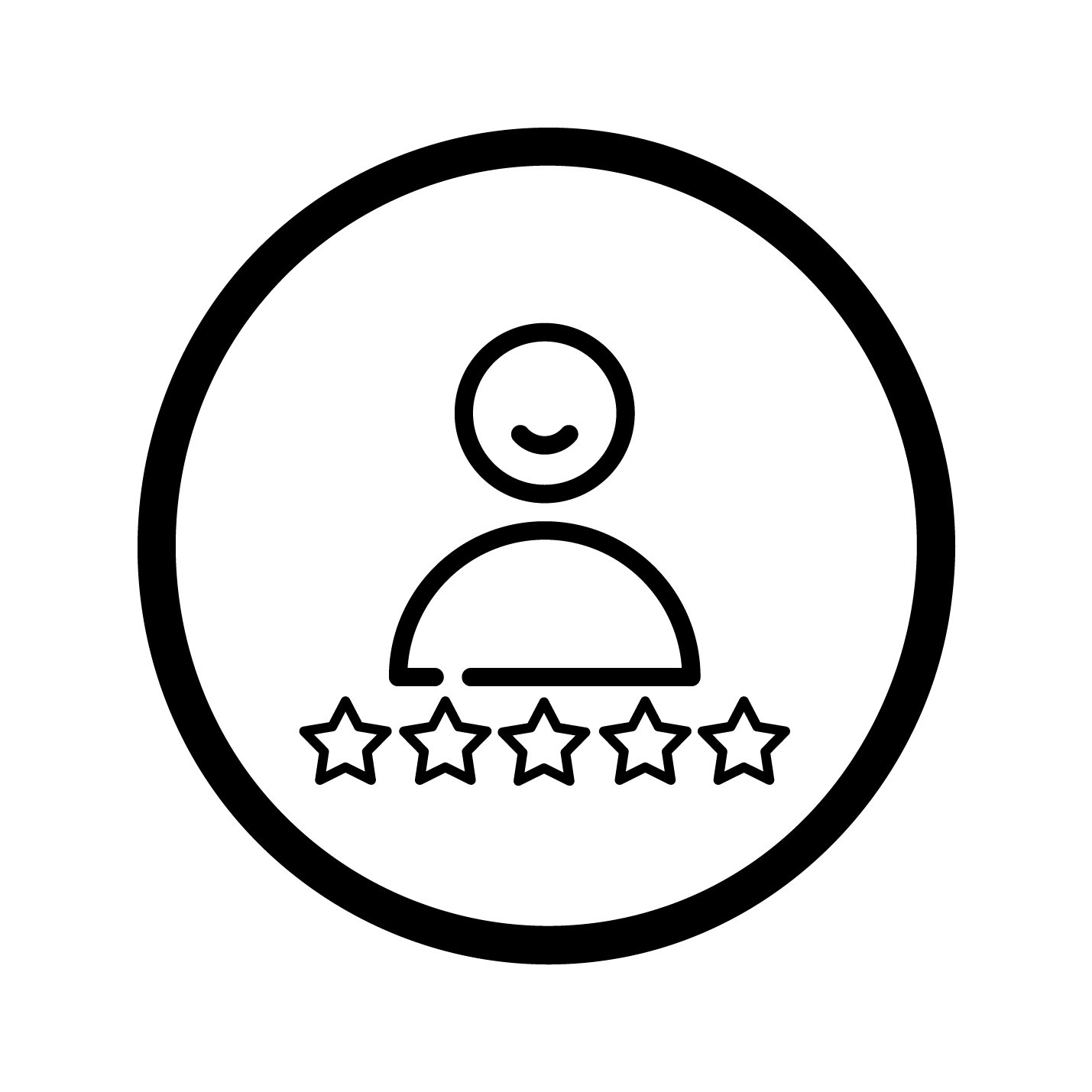 Improve the hotel experience with various service packages
One unique selling point of hoteliers is the accompanying services that they offer to customers. With our hotel booking extension, hotel managers can add more services to make their hotel experience more exciting.
Add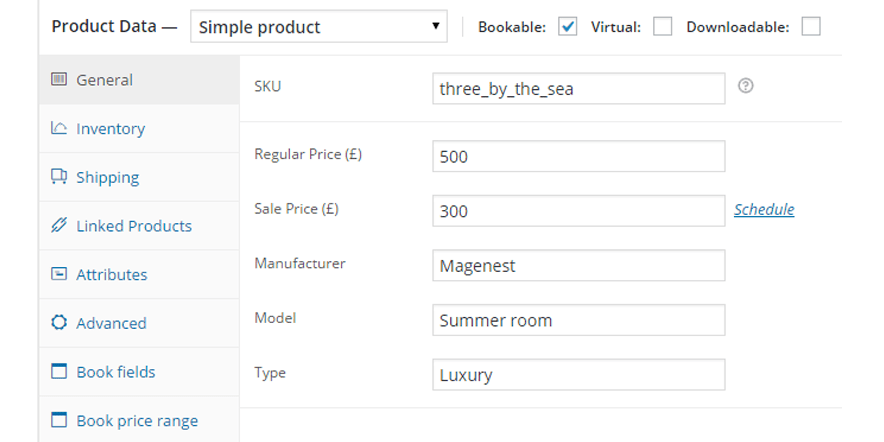 Admin can easily turn a product into a hotel booking product
Add an additional note to let customers know about special policy of the room
Arrange the position for the booking product to appear in the catalog
Allow customers to leave reviews about the room on the Woocommerce website
Add different requirements and services to the hotel room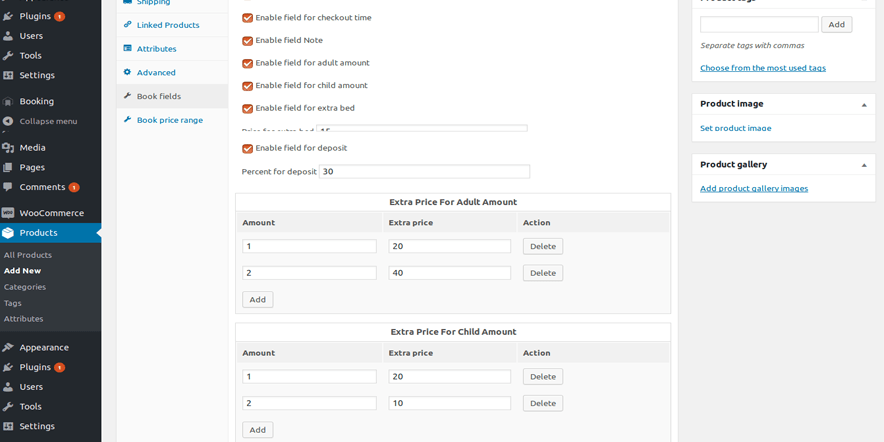 Edit which fields merchants want to display in Woocommerce - check-in time, checkout time, note field, field for adult booking price, field for child booking price, field for extra bed,field for deposit
Checkin and checkout time - These two fields allow customers to state their intention about how long to stay, when to arrive and when to leave so hotel managers can make plans beforehand
Adult pricing field - Merchants might set different pricing schemes based on the number of adults booking the room
Child pricing field - Merchants might set different pricing schemes based on the number of children booking the room
Merchants can set a totally different price level for each additional child or adult
Enable extra bed - Customers will have the choice to add an extra bed to the room. Merchants will be able to set a fee for adding the extra bed to the booking order
Set requirement for deposit money - Merchants might require customers to pay an amount of money in advance instead of paying in full for the booking order
Set flexible pricing throughout the week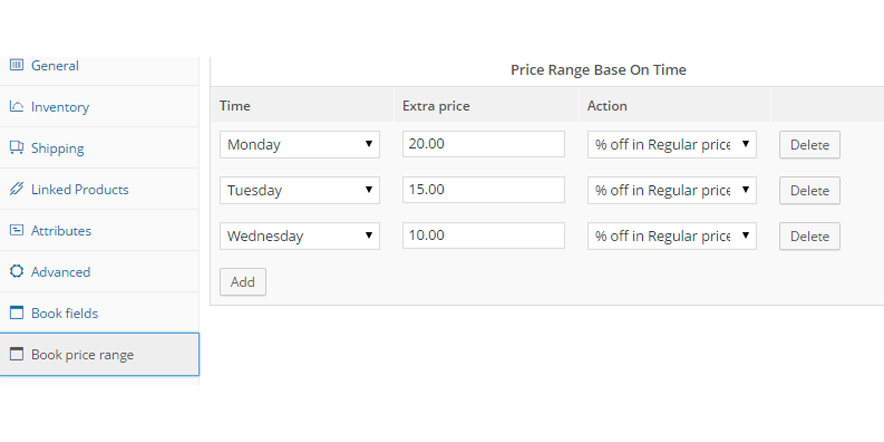 Set pricing scheme for any room on specific weekdays and on the weekend. Merchants can increase or reduce the regular price of the room depending on customer booking demand during the week
You can change the pricing of each day by a fixed amount (absolutely) or by percentage (relatively)
Manage booking orders and resources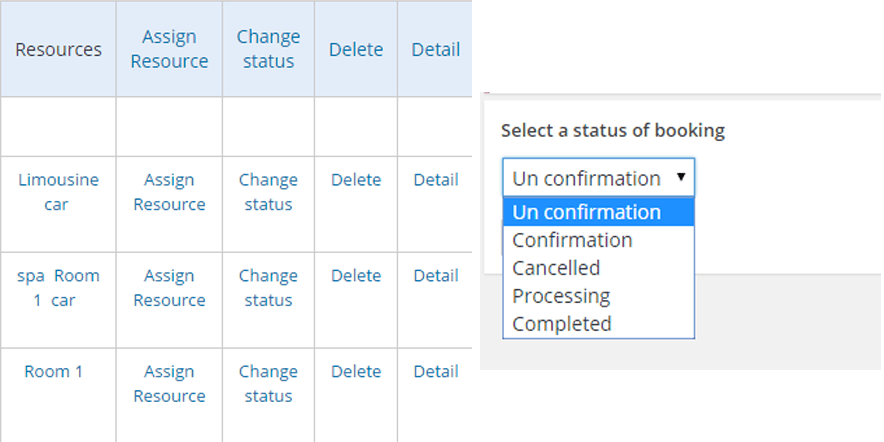 After the booking order has been registered in Woocommerce system, merchants will be able to assign created resources to the booked room
Change the booking status of the room easily - merchants can choose between 5 statuses including unconfirmed, confirmed, cancelled, processing and completed
Hotel managers can see a list of booked orders through a calendar view - viewing orders in day, week, and month views
Customers can integrate their hotel booking calendar with Google Calendar so they can easily check their schedule on the go
Full list of features for Woocommerce Hotel Booking
Create booking products and orders in Woocommerce
Add price options based on the number of children and adults
Enable checkin and checkout time
Allow request for extra bed
Allow customers to make a deposit on the booking order
Add different pricing schemes on different week days
Assign resources to booked orders
Manage booking orders through calendar view
Integrate customer's schedule with Google calendar
Customize
Didn't find what you need? Contact us for more information