Woocommerce Vtiger CRM Integration
Details
Take advantage of automated application to synchronize data from Woocommerce to CRM
Stop killing your work productivity by manually moving company data from Woocommerce to CRM with a spread sheet Woocommerce Vtiger Integration conduct all of the manual synchronization work
Easy configuration - Prevent data duplication
An CRM program is made up of a variety of components and is challenging to use. We understand not everybody loves to code, and complex settings can turn off merchantseasily. Magenest Vtiger Connector for Woocommerce turn the labor-intensive data transferring process into a much simpler task. You just need to find the credentials for the Vtiger app in your account setting, choose a method of syncing, map data fields from Woocommerce to Vtiger.
Sync what you want with various options in Woocommerce
Depending on your business needs, each merchant might have different processes and info that is required to sync from Woocommerce to . Our Vtiger connector offers a huge number of fields for you to sync from Woocommerce to Vtiger. Almost anything can be synced. The limit is your imagination.
Sync customer data from Woocommerce to Vtiger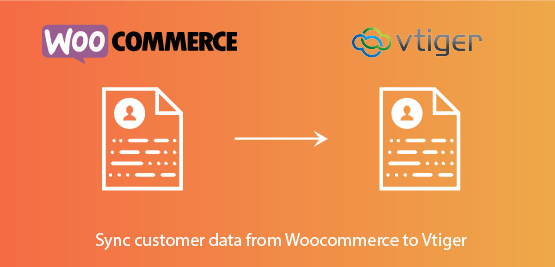 Synchronize client info from Magento to numerous Vtiger objects, including Vtiger Contact and Lead
When client sign up a new account in Woocommerce, client profile will be synced to Vtiger.
When clients change their profile in Woocommerce, these changes will be synced to and reflected on Vtiger CRM.
Synchronize to default info fields in Contact and Lead objects in Vtiger such as website, address, contact details (phone number, mobile number, email address, fax, etc)
Synchronize product data in Woocommerce to Vtiger CRM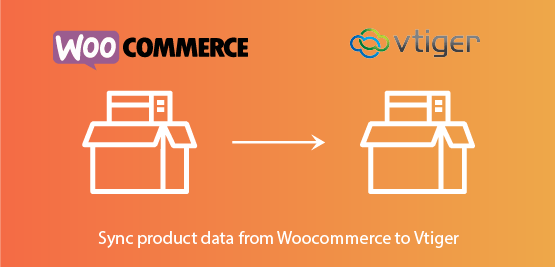 Synchronize stock quantity,cost,product name,price and other product details from Woocommerce
New products that appear in Woocommerce will be synced to Vtiger
Contact info will be synced from Woocommerce to Vtiger CRM
Synchronize order info in Woocommerce to Vtiger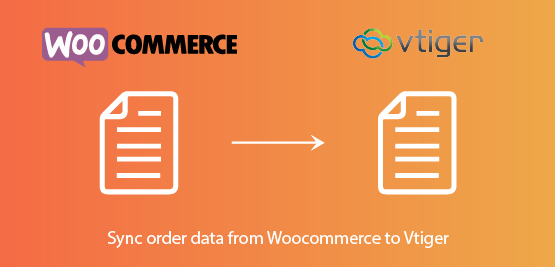 When there are new orders placed in Woocommerce, order info is automatically synchronize to Vtiger
Changes made to Woocommerce orders will be synced to Vtiger
Info from orders in Woocommerce is synced to different Vtiger objects, such as lead, subscriber, opportunity, contact, account
Connect Vtiger CRM to Woocommerce easily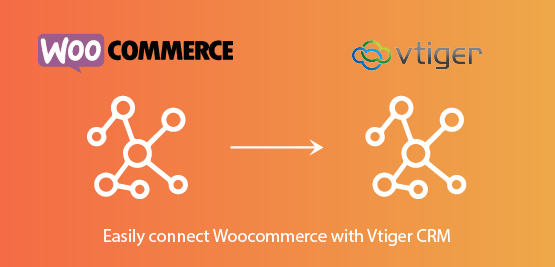 Register for an Vtiger CRM account
Get Vtiger credentials from account setting
Fill in the Vtiger Connector setting fields with Vtiger credentials
Click "Connect" and get ready for syncing
Automatic synchronisation for ease of mind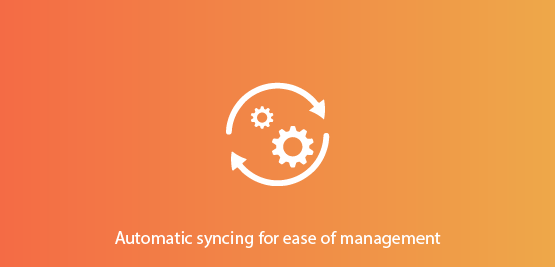 Merchants that want to stay in control of the syncing process can synchronize manually
Synchronize all data to Vtiger with one click in the setting section
Synchronize all data currently sitting in queue to Vtiger manually
Go to invididual products, clients, orders, invoices to sync each one manually to Vtiger
Manual sync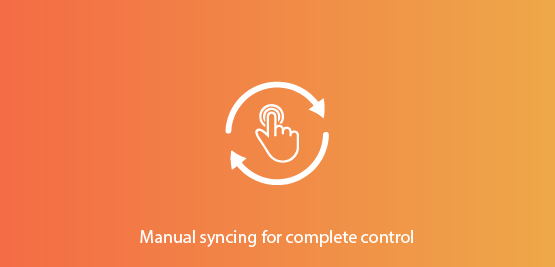 Merchants that want to stay in control of the syncing process can sync manually
Sync all data to Vtiger with one click in the setting section
Sync all data currently sitting in queue to Vtiger manually
Go to invididual products, customers, orders, invoices to sync each one manually to Vtiger
User-friendly field mapping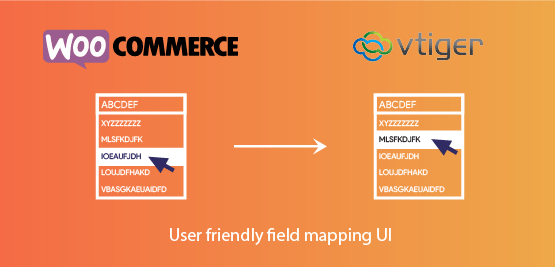 Map data fields from Woocommerce to Vtiger in two clicks
Merchants can sync 1 field in Woocommerce to multiple fields in Vtiger at the same time
View syncing reports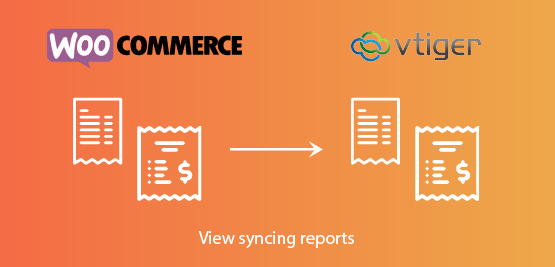 See daily syncing reports from Magento
Accompanied by links to Vtiger CRM for reference
Full list of features for Woocommerce Vtiger Connector
Connect Woocommerce to Vtiger easily
Easy field mapping
Choose from different syncing methods: automatic, manual
Synchronize product data
Synchronize customer info
Sync order info
Sync price rule info
Track performance with syncing reports
Customize
Didn't find what you need? Contact us for more information