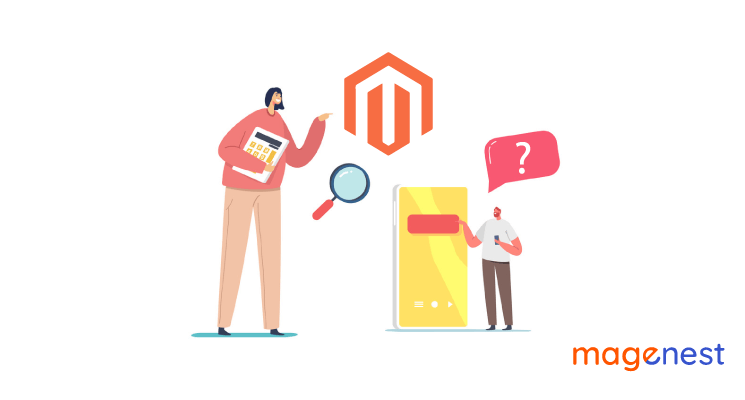 Do you want to create an online store or migrate to a different platform? Magento could be a good option for you. Maybe you've heard a lot about Magento as a prospective eCommerce solution but aren't sure what to expect?
So, what exactly is Magento, and why should you think about using it? Do you have any questions about Magento? This article will have all answers to these questions. I'm looking forward to being able to answer a few of your questions. Now is the time to get started!
What is Magento?
Magento is a well-known eCommerce platform with PHP built-in that many businesses choose as a reliable option for their online store.
The first public version of Magento was introduced on August 31, 2007. Varien released it on March 31, 2008, and it was built using the Zend Framework. It was quickly dubbed "the best new open-source product" by the SourceForge community. Magento became one of the most popular eCommerce platforms in just a few years.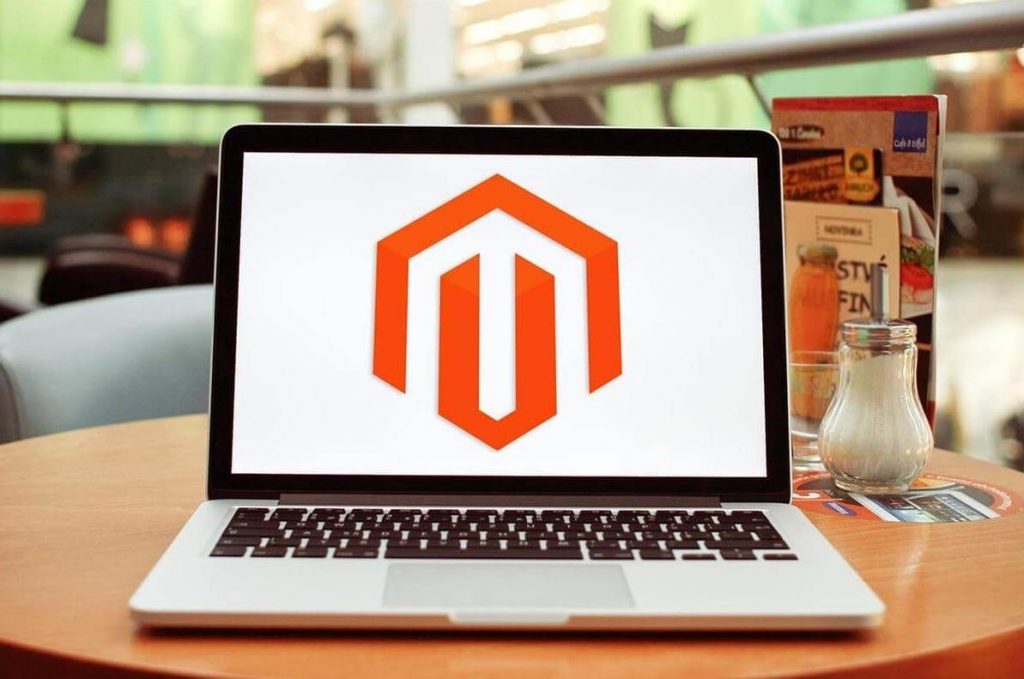 Magento eCommerce platform provides you with the resources you need to attract more customers, sell more products, and increase your profits. Adobe completed its commerce loop in 2018 when it paid $1.68 billion for Magento. This acquisition will also benefit Magento's growth in the enterprise market.
How Popular is Magento?
More than 240,000 merchants worldwide have trusted our eCommerce platform up to this time, and hundreds of thousands of businesses, including famous brands like Nike and Samsung, are using it to launch their online stores.
According to Litextension's internal research, Magento was one of the top three platforms for merchant migration in 2020, with only a small percentage of store owners choosing for other carts. Techliance has named Magento as one of the top ten eCommerce platforms for 2022 globally.
Deep dive into Magento's History
It all began with a small company called Varien. Roy Rubin and Yoav Kuther planned to use the osCommerce CMS to create online stores. It was soon obvious that the chosen CMS would not be able to meet all of the requirements of the growing company. It was at this point that they came up with the concept of launching their own app. It was the concept of a more versatile software with additional extensions that would address eCommerce issues.
On August 31, 2007, the first public beta release of a new Bento CMS was released. Later, the name was changed to Magento, and the initial logo was created in a magenta color.
On March 31, 2008, Magento Community Edition 1.0 was published. This edition was completely free to download and examine, but it did not include all of the features. From the beginning, the ideals of modularity and extensibility were ingrained in the application architecture. Many developers were impressed with the new CMS and adopted it as the foundation for their new projects.
In 2009, Magento defeated its predecessor, osCommerce. The term "Magento" was searched for more frequently than "e-commerce." Magento Enterprise Edition was released as the popularity of Magento grew. It is the best option for large companies. Following that, traders might choose between two options: Magento Open Source (Community Edition) and Magento Commerce (Enterprise Edition).
In 2010, eBay invested in Magento and acquired 100% of the company's share. The fact that you can buy something deserves attention, but the most essential aspect is the addition of native PayPal integration, which is also managed by eBay.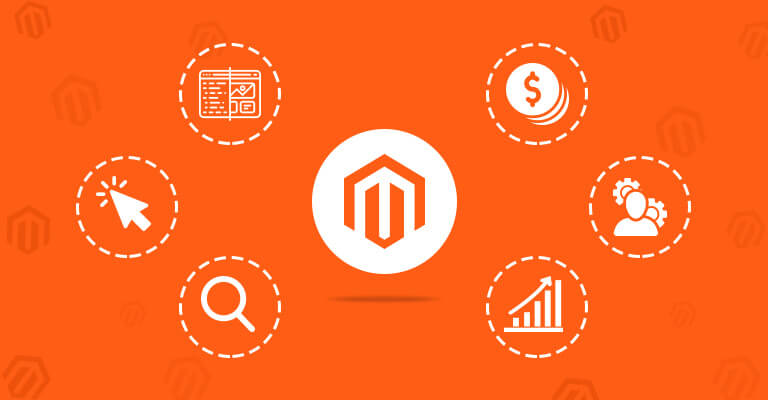 Throughout 2011, Magento was extremely productive: the inaugural Magento Imagine conference was held, numerous developer certifications were introduced, and the start of Magento 2 development was announced in November.
Between 2011 and 2015, eBay's assistance contributed a big boost to Magento's development. Versions 1.x and 2.0 were created at the same time. It was at this time that a decision was taken that would impact future project development concepts. Magento 2's beta release was made public on GitHub, and the entire community was asked to participate in the discussion and development. Magento 2 is written not just by the Magento core team, but also by independent developers, owing to this decision.
On November 18, 2015, Magento 2.0.0 was published. Magento 2.0, like its predecessors, offers only a limited set of functions. The possibilities for growth were endless. Magento 1's active development was completed during this time. The releases that followed mostly contained critical security fixes. All merchants were encouraged to upgrade to Magento 2. The period of transformation has commenced.
In 2015, Magento was acquired by Permira, a global investment business. Magento 2 has evolved over the years from an upgraded version of Magento 1 to a whole new platform based on modern architecture techniques and business strategies. It was made possible by the active Magento community.
In 2017, Frost & Sullivan awarded Magento the Global Ecommerce Platforms Product Line Strategy Leadership Award.
In May 2018, Adobe acquired Magento. Work on integrating Magento CMS with Adobe Experience Cloud and Enterprise CMS platform began shortly after.
The date of the initial version's support end was rescheduled more than once.
Since July 1, 2020, no official updates or security fixes have been released. Magento 1 store owners who did not manage to update during the migration period were recommended to do so as soon as possible. Magento 1 has been so popular for over ten years that it was decided to enable merchants to continue using it until they are ready to upgrade.
Who Should Choose Magento?
Magento should be considered if you own or help run an eCommerce business. The platform's developers made it simple to use for ordinary people. This means you don't require any previous technical or development experience.
The system, on the other hand, is robust. The system becomes more complex as you grow because it can manage millions of consumers.
In most cases, companies will need to employ outside assistance. However, this is only true when a company begins to integrate various systems into its website.
What are Extensions in Magento?
Magento eCommerce extensions are software modules that can be integrated into users' web stores. They're used for a variety of things, including speeding up loading times and improving consumer satisfaction. This backend software and services link with your online store, allowing customers to accomplish more than ever before.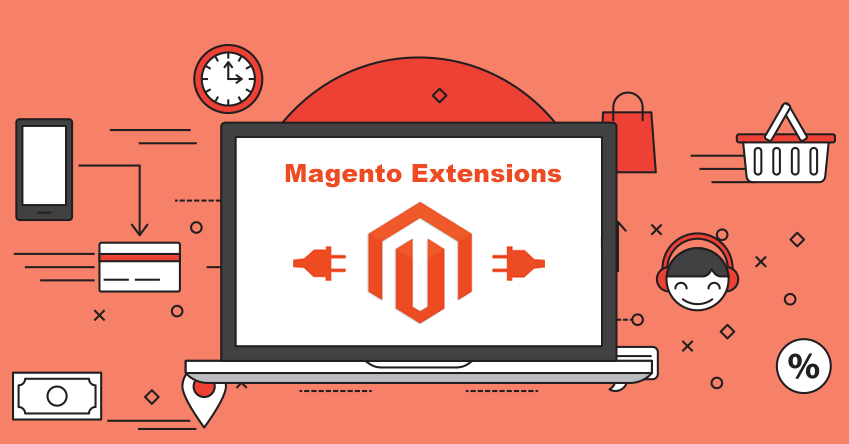 The Magento Marketplace has thousands of Magento extensions to select from. Extensions are available for a variety of purposes:
Customer services

Payments

Security

Marketing

Accounting and finance

Shipping and fulfillment

Site optimization
If you want to add something unique to your store, combine other company accounts, or improve something that currently exists, you may also consider buying useful extensions for Magento 2 from Magenest at a reasonable price. This will surely optimize your Magento site, up your game, and eventually boost your sales to the next level.
Reasons for Merchants to Choose Magento
Magento should be a top priority for organizations and individuals looking to build a long-term professional eCommerce site. Magento is one of the most popular open-source platforms for creating online stores. But the most important aspect is that it is extremely professional and completely free.
You only need a basic understanding of English, and technology will allow you to create a "monumental" site using this open-source. Magento has a few basic elements:
Product management

: several photos, optional product comments, a favorites list, and inventory.

Category managemen

t: simplicity in finding and selecting products by category.

Inventory control:

keeping track of what's left in stock, importing and exporting...

Client account

: includes account status, transaction history, preferred catalog, address, shopping cart, and more.

Customer service

: enhance the features, a customer contact form, as well as detailed follow-up and email support.

Order management:

any sales channel, online or in-store, can use this solution to manage, sell, and fulfill inventories.
Payments

: support external payment modules such as CyberSource, ePay, eWAY, and others, as well as credit card, PayPal, Authorize.net, and Google Checkout.

Search technology

: quick and easy to use, including support for Google SiteMap searches, multilingual and monetary assistance from around the world

Marketing and promotional tool

s: Coupons, promotions, and other tools are available.

Analyze and report

: integrate with Google Analytics and generate a variety of reports.

Omnichannel:

is the way of the future in retail, many retailers choose Magento for their website and then use Magento POS for their physical stores. They may sell and run their business from a centralized system as a result of this.
Magento, on the other hand, differs from other platforms in the following ways:
Superior Support from a Big Community
Magento has a large global community of eCommerce developers, contributors, innovators, and others, with over 450,000 forum members. Instead of paying a high-priced developer, internet retailers can reach out to people of the community who are willing to assist if problems arise. In addition, the Magento community posts the most recent news about its members on a regular basis.
Open-source software - High Customization
Magento not only provides scalable and scalable eCommerce solutions but also allows you to customize them. It also allows you to expand your platform in order to offer unique and differentiated branded experiences. This platform is responsive to change and may be customized to meet the needs of store owners.
Freedom to Choose Hosting Services
With Magento, eCommerce merchants may choose from a variety of hosted platforms rather than being tied to a single provider. This gives all online shopping enterprises a lot of flexibility in terms of having their own files and choosing between different hosting companies.
Mobile-friendly
Magento is excellent at conforming to mobile web design standards. The HTML5 platform is used in both the free community edition and the enterprise version of Magento to improve the mobile shopping experience. As a result, your eCommerce store will be optimized at all times.
Magento Mobile will create a satisfying brand experience for customers that connect via their smartphones and mobile devices at any time and from anywhere.
Simple Integration Across Several Platforms
Third-party add-ons and modules can be easily integrated into your Magento store. This service provider is unrestricted in its modifications. Shop owners can also integrate Google Analytics and other third-party integrations (such as eBay, Paypal, Mail Chimp, and others) onto their site to enhance data analysis.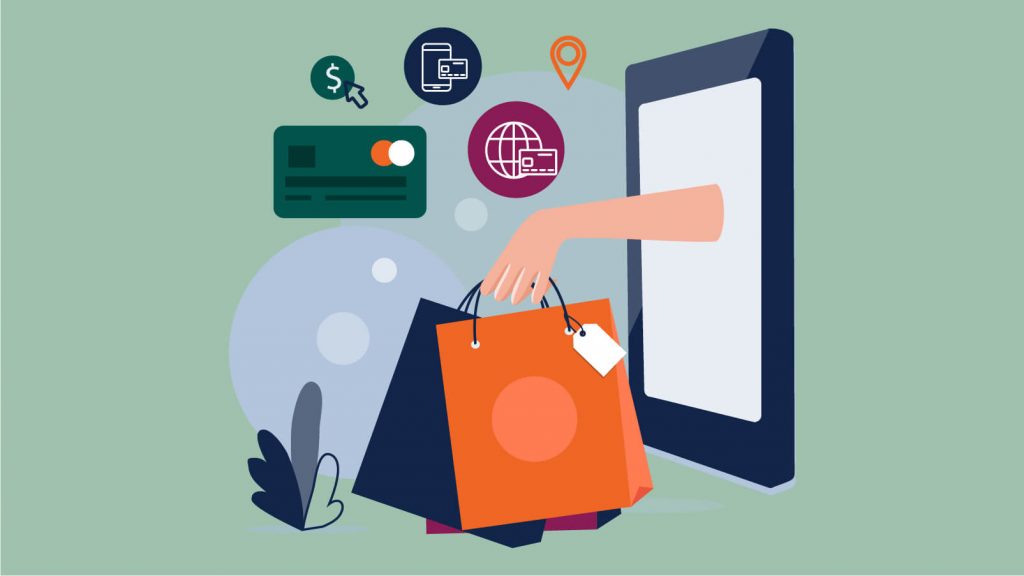 All you have to do now is find the best gadgets and "plug" them into your store right immediately!
Improved Speed
Magento commerce cloud is the clear winner when it comes to website load time! It has made it a mission to create the world's quickest eCommerce businesses, and it's also known for its ability to create a fast-loading web page. And you're certainly aware that slow-loading pages "sink" quickly.
In many circumstances, the loss caused by a slow-loading page is apparent immediately, which might lead to unexpected consequences.
Due to its ability to customize as well as the trust it instills, Magento might wow you with its own performance. Using a Progressive Web App (PWA) shop can help your website run even faster and satisfy your customers.
SEO-friendly
Magento SEO is a content management system that is SEO-friendly. It has a number of SEO features, such as:
Search friendly URLs

Sitemaps

Navigation with layers

Product Title

Keywords

Meta tags

Meta descriptions
Magento is up to date with the latest SEO ranking factors in terms of SEO. It has excellent URL structure and meta-implementation options, which are essential for SEO. Magento also has analytics built-in for tracking website traffic. This is one of Magento's most noticeable features.
Wrapping it up: Will Magento be suitable for your business?
Magento is just one of many platforms available. People are standing between a pool of options, Magento vs Shopify, etc ...
It's a popular, user-friendly e-commerce platform for those who aren't technically inclined. Users can now enjoy a fast and efficient e-commerce experience thanks to recent upgrades. Everyone, however, sets their own immediate goals and development plans. It's important to remember that making the wrong decision could be harmful to your business.
In this article, we have gone through Magento's history and why it's becoming more popular among developers and merchants. Hope you'll be able to determine if it's right for your company after reading this article.
We're certain that Magento is the right eCommerce solution for any business of any size, based on our years of Magento experience and hundreds of large and small projects. If you choose Magento to be your eCommerce platform, Magenest can help you set up a centralized retail system right on it.