Startup Hicar
Car Accessories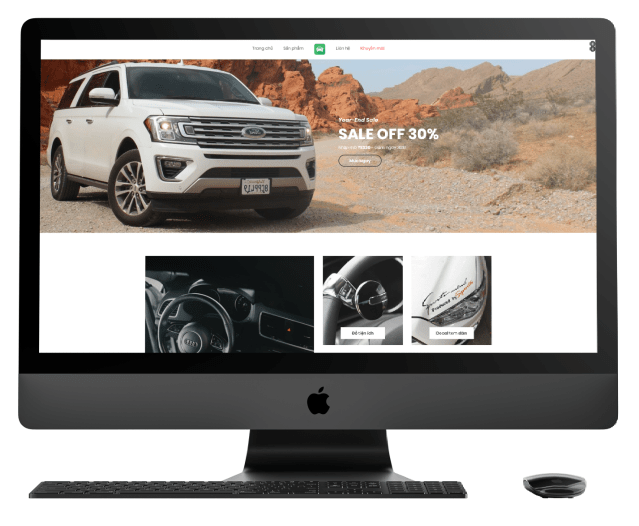 Website homepage Hicar.vn
HiCar is a small car accessory retailer in Vietnam, starting building its eCommerce website recently.
The revenue has grown gradually but there are no breakthroughs. This may stem from the limited market that offline stores can serve and our poor system for handling online customer order requests. So, we decided to open a brand new sales channel, our own official website, to sell anywhere, at any time.
We choose Magento as the core factor of our eCommerce ecosystem and integrate with other software like CRM (Zoho), Accounting (Xero). It is a huge investment for a small business like us, but we want to prepare a strong infrastructure for fast-growing development in the future.
We are tired of manual data synchronization and time-consuming paperwork so we are looking for fast, accurate, and automated solutions that help cut down the operational costs. The Xero Integration for Magento 2 extension is an amazing tool that simplifies our accounting management.
What we love about Xero Integration by Magenest:
Easy setup and configuration: Even though this is the first time we use a Magento extension, we do not encounter any difficulties in installing and configuring. Your support team is really dedicated and professional when answering all our questions patiently.
Sync data automatically from Magento 2 to Xero: The configuration needs to be set up one time and all the data will get synced automatically, including products, customers, credit memos, and orders. Then, we can keep track of the synchronization process easily by checking the logs.
Map taxes and payment easily: Each payment method on the Magento website can be mapped to a Xero account. And Magento tax method will be converted to the corresponding Xero tax. Only enabled tax methods are displayed.
We are still in the process of completing our website to officially make our first step into the eCommerce world in the first quarter of 2021. We are so glad to become a customer of Magenest. They are certified developers with in-depth knowledge of Magento and Xero. They not only sell products but also recommend us the best use practices and the entire business operation.