Magento 2

Multiple Wishlist
Magento 2

Multiple Wishlist
Description
Multple Wishlist extension helps customers to create their favourite lists of products, and admins to reduce the abandoned cart rate
Create many wishlists
Popup display
Easy configuration
Details
Multiple Wishlists for Magento 2 enables customers to sort out products for different purposes by creating many wishlists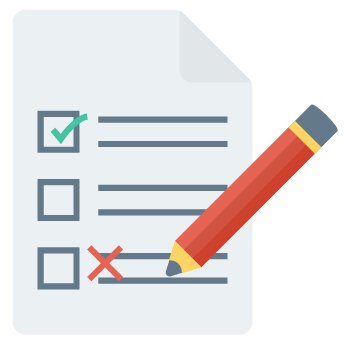 Allowing customers to create many wishlist
With the Magento 2 module developed by Magenest, your customers will feel free to add as many products to their wishlist as they want.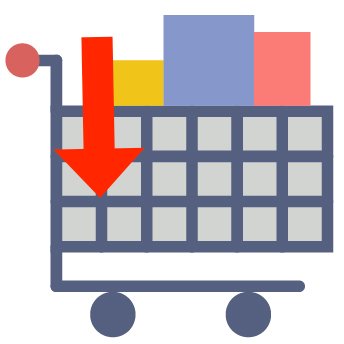 Reducing the abandoned cart rate
Being able to sort out goods in many groups with certain purpose, it helps customers find it much easier to decide what to purchase among hundreds of items on the screen
Allowing customers to create several wishlists
Customers can create wishlists based on their interests.
The wishlists can be created in two ways. The first one is to use 'My Wish List' section in Customers' account settings, and the other is when adding products to an existing wishlist.
Customers are able to share, update or remove their wishlists.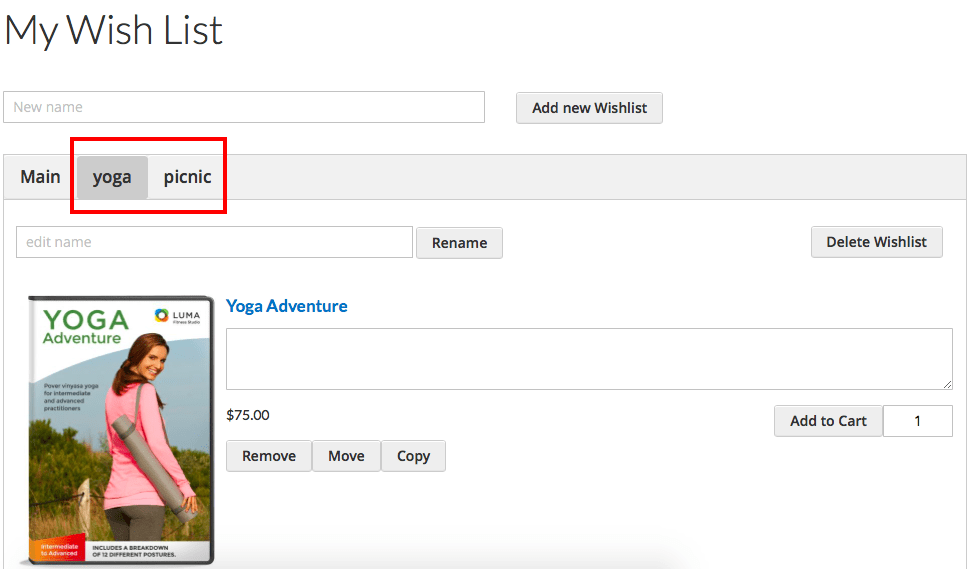 Adding items to the wishlists by popup
After clicking on the heart button, a popup window will appear for customers to add the products to an available wishlist or to a new one. Depending on admins' settings, when the items are added, customers will be redirected to My Wish List section or go back to shopping. There are many places such as product page, category, search result, homepage, and shopping cart in which customers can put their favourite products in the wishlist.

Managing freely the items in the wishlists
'My Wish List' section shows necessary information of the items like details of price and attributes. It also provides a comment box that allows customers to type in their thoughts and notices of the products. Moreover, customers can copy, move, remove and add to cart their favorites.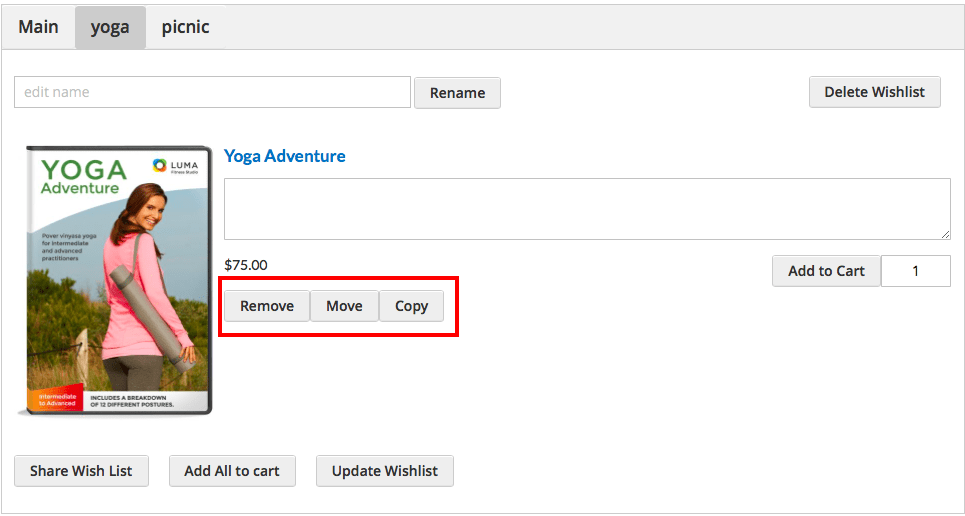 Remaining items in the lists after adding them to cart
This feature is very useful for those who purchase stuff regularly. When their favourite items are added to the wishlist, it wont be hard to find them again even if those products have already been purchased.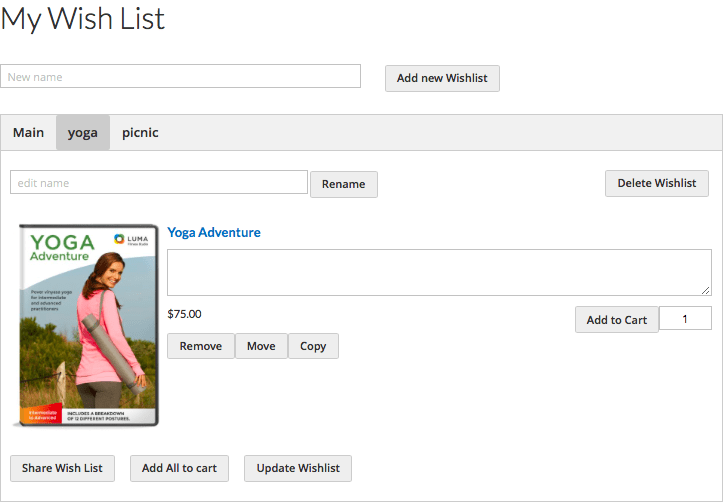 Easy configuration from backend
At the backend, in Customer - Customer Information - Wishlist, a new column of wishlist name is added in the wishlist product grid for better management.

The list of features of Multiple Wishlist extension for Magento 2
Creating several wishlist at the same time.
Adding items to the wishlist by popup.
Managing easily items in the wishslist.
Remaining items after they are purchased.
Configuring from the backend.
Reason to choose Magenest
Free lifetime
software updates
Verified by
Magento Marketplace
One-time payment
without hidden cost