Magento 2

Vtiger CRM Integration
Magento 2

Vtiger CRM Integration
Description
Magento 2 Vtiger CRM Integration helps store owner easily sync data from Magento to Vtiger
Support Vtiger 7
Sync product, order data to Vtiger CRM
Sync customer, campaign data to Vtiger CRM
Easily map data fields to Vtiger
Support multiple syncing methods
NOTE: Your current data in Vtiger CRM might need to be remapped before syncing with our integration to avoid conflicts. Please contact us if you want to map existing data in Magento 2 and Vtiger CRM.
Details
Access and manage your massive CRM database with Magento 2 Vtiger CRM Extension
Automate data transferring - Boost productivity
Stop exporting and importing data with spreadsheets. Magento 2 Vtiger Integration will take over all the heavy lifting for you. The connector will automatically sync data from Magento 2 to Vtiger without your intervention.
Easy synchronization configuration without duplicated data
Getting used to a CRM application is already complicated that can turn off business managers easily. Magenest Vtiger conntector with Magento 2 makes the integration process easier for you. Just enter the API key, set a syncing mode, and create field mapping from Magento 2 to Vtiger.
Sync what you want with various option in Magento 2
Depending on your business needs, each merchant might have different process and info that you want to sync from Magento 2 to Vtiger CRM. Our CRM integration connector offers a large number of fields for you to sync from Magento 2 to Vtiger. Almost anything can be synced. The limit is your imagination.
Sync product data from Magento 2 to Vtiger CRM
Sync product information: product name, details and stocks
The product data is synced when a new product is created
Synchronize product info to Vtiger when the product info in Magento 2 is updated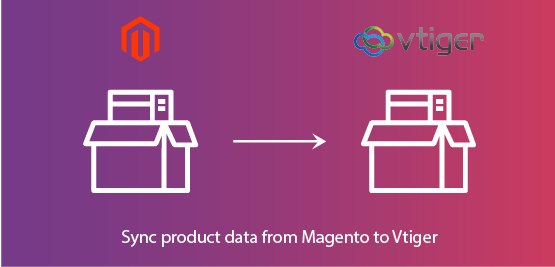 Sync customer data from Magento 2 to Vtiger
Sync customer data when a new customer on Magento 2 store is created (customer signs up a new account)
Sync updates of customer info when customer edits his/her profile in Magento 2
Sync customer info from Magento 2 to different modules in Vtiger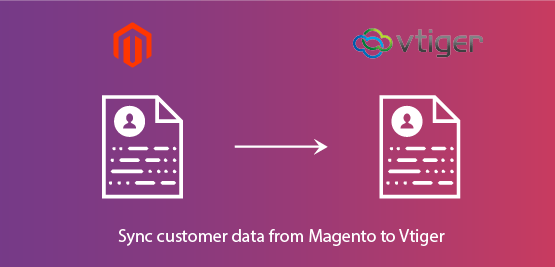 Sync order data from Magento 2 to Vtiger CRM
Automatically sync new orders from Magento 2 to Vtiger when customers make new purchases
Update changes to product orders when an order info is changed
Sync orders in Magento 2 to different modules in Vtiger, including lead, opportunity, account, contact.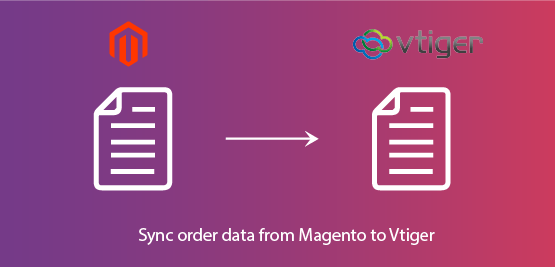 Easily connect Magento 2 to Vtiger
Sign up for a Vtiger pricing plan
Get the API key from your Vtiger account
Insert Vtiger API key in the Vtiger Integration setting in the backend of Magento 2
Click on Connect. Done!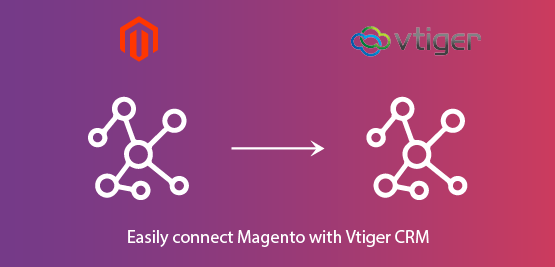 Automatically synchronizing data for effortless management
Sync the data immediately for every changes and updates of products, customer, orders
Best design for agile business that yearns for rapid decision-making process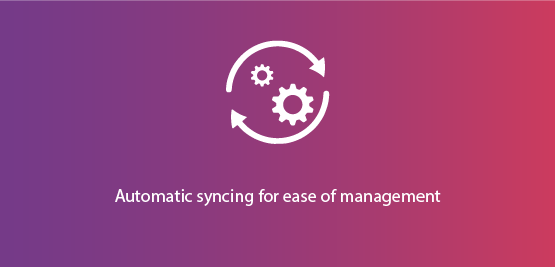 Cron job synchronization - Syncing scheduling
Set Magento 2 Vtiger CRM to sync between different intervals
Add data to syncing queue for later processing
Set up intervals from only 5 minutes to 2 hours
Reduce server load and capacity requirements for your store
Highly recommend for syncing many SKUs in your store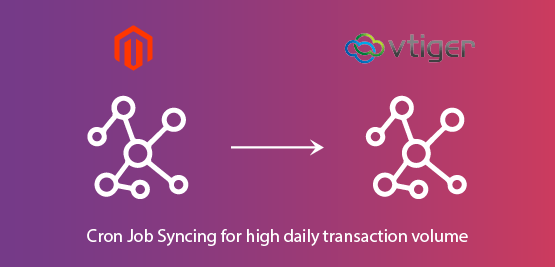 Manual synchronization
Merchants can sync data manually for proactive management
Sync all data to Vtiger with one click in the setting section
Go to the syncing queue and click sync data to transfer everything from Magento 2 to Vtiger
Go to individual records to sync data individually (sync one customer, product, order)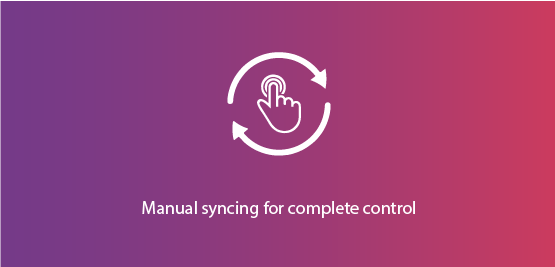 Easy field mapping from Magento 2 to Vtiger
Map data fields from Magento 2 to Vtiger with 2 clicks
Support one-to-many syncing: 1 field in Magento 2 to many fields in Vtiger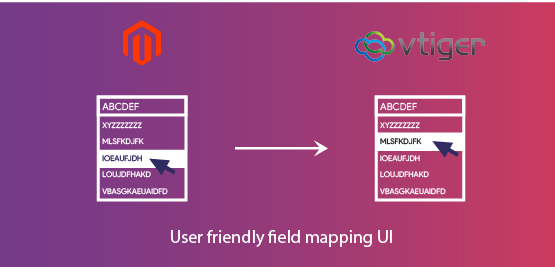 Sync to a plethora of modules and fields
Choose from 100+ fields in Magento 2 to synchronize from
Choose from 7 Vtiger modules
Use Update All Fields button to update Vtiger CRM fields into Magento 2
Choose from 100+ fields in Vtiger to synchronize to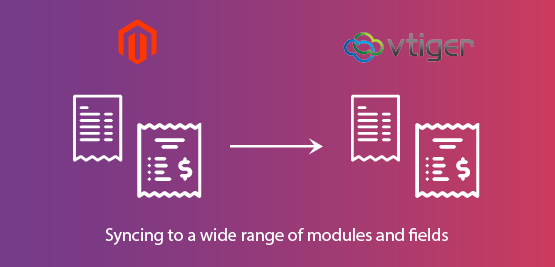 View syncing reports
Easily check which data is synced successfully and which failed to synchronize
See daily synchronization reports from Magento 2
Track the number of successes and failures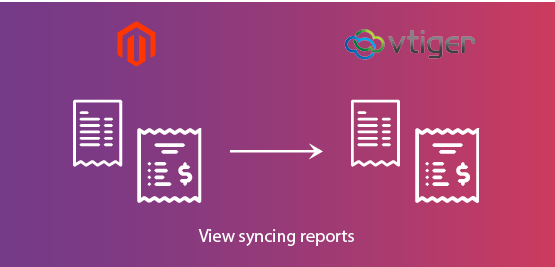 Reason to choose Magenest
Free lifetime
software updates
Verified by
Magento Marketplace
One-time payment
without hidden cost