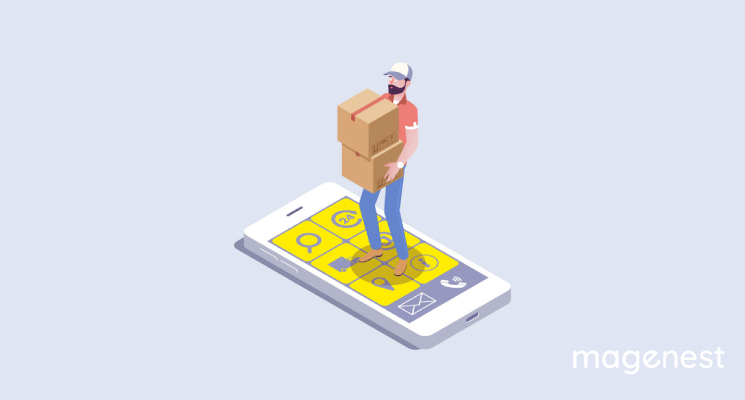 For whom are the small business shipping tips? You, our eCommerce store owners. In fact, anyone can now become an entrepreneur thanks to the internet, which allows them to sell their items on their own website or through an online marketplace or auction site. On top of that, the Coronavirus pandemic even pushes eCommerce to grow drastically. And it is proven that only the quality of your goods and your business shipping process stands between you and the world's dominance.
It's all about pleasing your consumers, making full use of your time, and, most importantly, cutting expenses when it comes to shipping for your online business. How can you do it? This article will give you the answer.
The basics of shipping for small business
Instead of rushing straight to small business shipping tips, you should have basic knowledge about shipping beforehand. Shipping rates vary depending on a lot of factors, so it's crucial to understand what goes into shipping calculations. Always check your carrier's shipping policies for small businesses, however here are the five primary elements that affect costs:
Weight and Dimension: The larger and heavier an object is, the more it will cost. It's not just about weight. For many carriers, dimensional weight, or DIM, is also a consideration (this takes into account the size of your shipment when calculating costs; the more room it will take up, the more they may charge).
Destination: The farther your package travels, the more it costs. Delivery to a commercial location is usually more expensive than delivery to a residential place.
Shipping Frequency and Volume: Do you ship frequently? It may not be enough to get a discount as a small business owner. However, when your company grows (and your shipment volume increases), you may be able to negotiate reduced costs.
Insurance: Your company's insurance policy should be included in the shipping policy. It should cover what happens if objects are lost or damaged in transportation, particularly luxury goods, electronics, or presents. Customers can purchase insurance through couriers or third-party providers at checkout if they are concerned about something going wrong in route. The price of the items determines the cost of insurance and the amount insured. If the destination is judged insecure or unsafe, the seller, aka the small company owner, may obtain shipping insurance for safety.
Tracking: Building a long-term, meaningful relationship with your customers requires transparency. Transparent tracking procedures are one approach to create that trust. Every small business should have a well-defined shipping policy that communicates to its clients. The previously described policy should include the tracking protocol. Customers expect to be able to trace a package's every move these days, so firms must satisfy that expectation to stay competitive.
Speed: Unless you're providing a niche item or a customized product, most clients expect quick delivery (and often they expect it to be free). Both of them, of course, will cost you extra money. There are, nevertheless, ways to save money on expedited or free shipping.
Services: Some services, such as insurance, packaging, tracking, or obtaining a signed proof of receipt, incur extra costs. It is entirely up to you and your budget whether or not to use these services.
Shipping carriers in the US that small business should know
To set a base for small business shipping tips, we think you should know your shipping carriers. So, what are the finest small business shipping carriers? First and foremost, it's critical to recognize that not all carriers are equal. Check out their websites and policies to identify the one that's suitable for you, or to decide on your multi-channel delivery plan.
The most common shipping carriers are USPS, FedEx, and UPS. And the best advice we can give is to weigh the pros and cons of each option. Each provider has different small company shipping plans, and the easiest way to find out what you need is to phone a small business shipping adviser. For each carrier, we've included some of our favorite features as the followings:
USPS Small Business:
Click-N-Ship. Pay for postage and print labels online.
Home Pickup: Schedule and ship packages from the comfort of your own home.
Free Priority-Mail Starter Kit. To acquire your free shipping kit, fill out a form about your business and speak with a USPS Business Solutions specialist.
Every Door Direct Mail Advertising. Use direct mail to reach out to your target audience. Request your free kit by filling out a form about your existing advertising initiatives.
Reserve a PO Box. You don't want your business mail delivered to your home? The USPS may assist you in obtaining a PO box specifically for your business.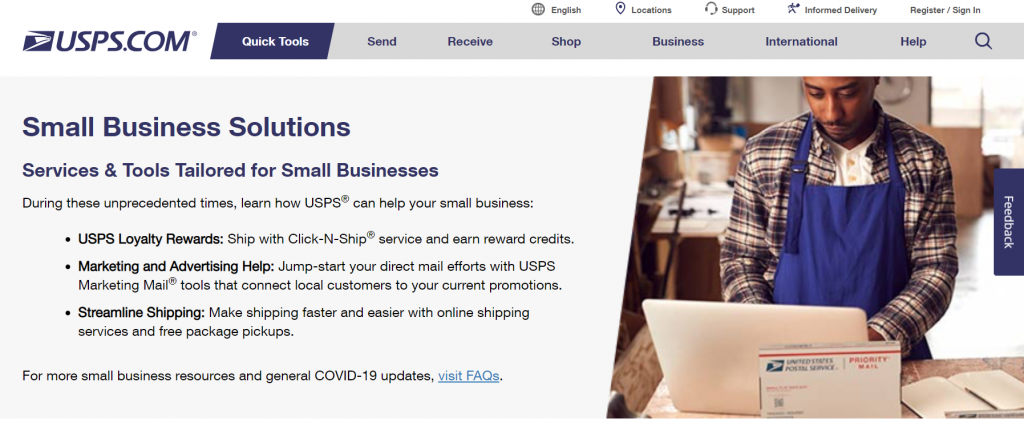 FedEx Small Business:
Reward System. Sign up for a My FedEx Rewards account and start earning points as you ship.
Packaging Help. FAQs, determining your dimensional weight, and learning packing terminology may all be found at FedEx's Packaging Help Hub.
Schedule Pickups. Schedule and handle pickups from the comfort of your own home.
Postcard Printing. FedEx Office can create bespoke postcards or vouchers for you to include in your shipping packages.
Temperature Control. Are you transporting food, beverages, or flowers? FedEx offers both cold and hot temperature-controlled transportation packages.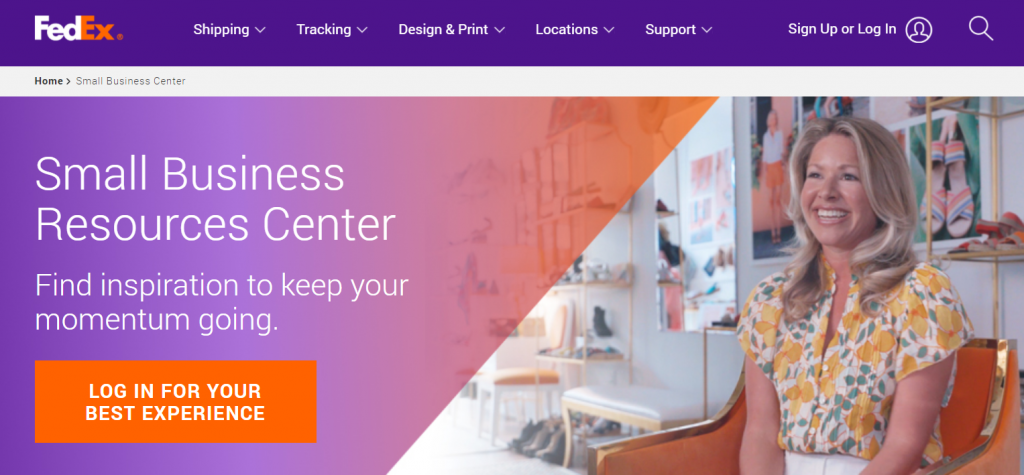 UPS Small Business:
Business Discounts. Take advantage of discounts on accountants, marketing, and background checks for employees.
UPS Connect. UPS Connect offers free brainstorming sessions to help you figure out your business plan and shipping requirements.
Manage Finances. Using UPS financial and payment services, you can keep track of and distribute delivery costs.
Schedule Pickups. You can directly schedule a pickup on the UPS site.
UPS Returns. Control inventory and logistics without missing a beat.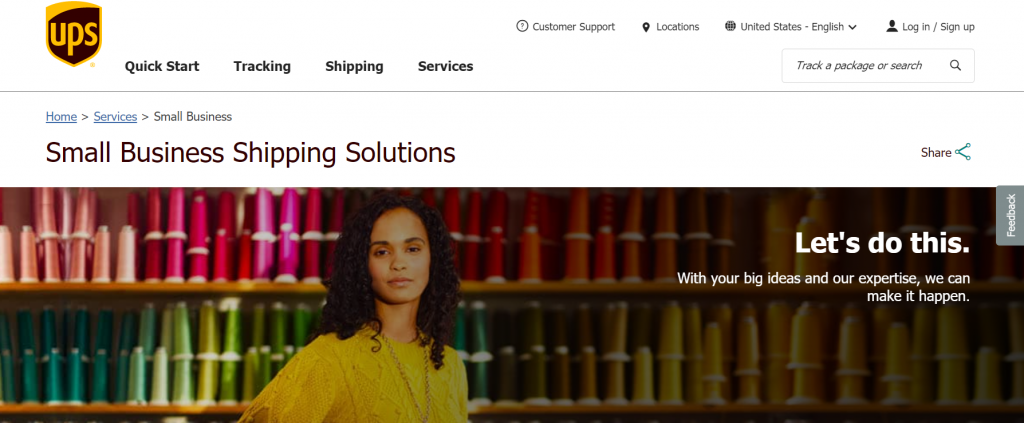 Now come to the part that we are all looking for: Small business shipping tips. Buckle up!
Top 7 practical small business shipping tips in 2021
Determine Your Shipping Strategy
The first small business shipping tips is to determine your shipping strategy considering the following factors:
Where to sell. Most small enterprises only sell for a short time out of their garage. As your business grows, you may want to adopt a multi-channel strategy, selling on sites like Amazon, eBay, and Walmart. Each channel has its own set of standards, so make sure you can meet them before signing up.
Who to ship with. While choosing a single carrier may expedite the pricing negotiating process, you may want to explore employing a multi-carrier approach, mixing and matching carriers based on the item you're delivering and the services it will require.
Whether you'll outsource. Managing your own shipments can be a time-consuming task (and waste valuable time you could, instead, be using to grow your business). A third-party logistics company can assist you with product storage and drop-shipping.
Now, after you already have your thorough strategy, let's move on to the practical small business shipping tips.
Avoid extra charges by having the correct measurements
The second small business shipping tips help you avoid unnecessary fees. Weight, size (volume), distance, number, and product type are all factors that influence shipping costs.
It is critical to enter exact dimensions and weights when requesting a shipping quote so that the billed shipping amount corresponds to the initial quote. If the weight and dimensions are incorrect, couriers will verify your information and change your invoice appropriately, incurring additional charges.
The same principle applies to transporting pallets. Make sure you have the correct delivery address, shipping hours, dimensions, and weight. Keep in mind that if an issue arises during transit or delivery (for example, if a customer receives the wrong package or one that is damaged), the shop owner is responsible for proving that the shipment was not delivered in that condition. As a result, taking images of your shipment or pallet before shipping it out is strongly suggested.
Negotiate Your Shipping Rates
How are your negotiation skill sets? You might be able to work out a deal with your carrier if you ship frequently. Benchmarking and cost-modeling are the two approaches to this small business shipping tips.
Benchmarking. This strategy focuses on the volume of your shipments as well as the money amount. You may utilize the rates that a company with a similar product or in the same industry is receiving as a "benchmark" to negotiate a similar delivery rate.
Cross-Modeling. This method of bargaining is more nuanced and complicated. It necessitates comprehension of where carriers have the largest profit margins, as well as the specific features of your shipments. Are you increasing your profit margins? If this is the case, they may agree to cut expenditures as long as their intended profitability is maintained. Most companies that take this route have someone on staff who has worked in the shipping industry before and is familiar with the difficulties.
This is considered one of the most high-value small business shipping tips, you should spend time researching these 2 approaches thoroughly and flexibly apply them to your business.
Collect Average Shipping Cost Estimates and Adjust Prices To Offer Free Shipping
How much should you budget for shipping on a typical order? The number of zones your items cross, the average shipping weight of your products, the size of your products, the speed at which you ship, and the small business shipping alternatives you utilize are all factors to consider.
Gathering data on all of your previous shipments can help you establish a few essential facts about your shipping costs, which can then be used to anticipate what those costs should be in the future. This is useful for pricing your products so that you may give "free" shipping (by including the average shipping cost into the base price).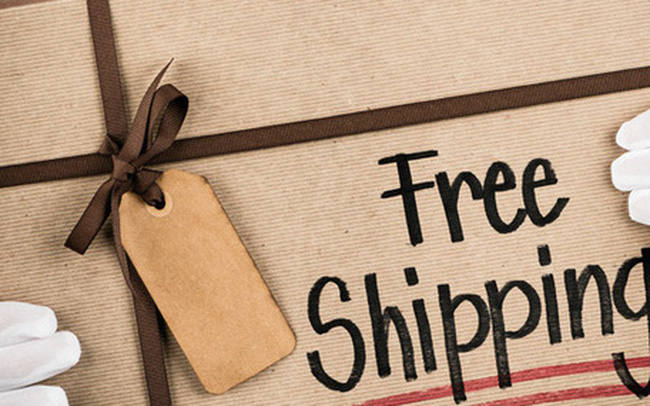 In fact, the added shipping fees caused the buyer to cancel their purchase entirely due to "sticker shock." If the prices had included the cost of shipping upfront, many of these buyers would have simply purchased less instead of quitting their shopping cart entirely.
It is feasible to avoid the last-second sticker shock that drives shoppers to quit their carts by putting the cost of delivery in the product's base price. Always keep in mind this small business shipping tips! you will be amazed at how it raises your revenue.
Offer Free Shipping on Orders over a Certain Value
This is another small business shipping tips related to free shipping. If including delivery costs in the base price of a product would make it too expensive, you may instead provide free or discounted shipping on purchases exceeding a specific dollar number. People frequently search for free-shipping thresholds before adding things to their online shopping carts, according to reports. They can end up adding more items to their order just to get free shipping—making a bulk purchase to avoid paying the "shipping tax."
The exact amount of extra money that consumers are ready to pay varies from transaction to transaction and from person to person. To identify the sweet spot for a particular collection of products, you may need to take an experiment on your own business.
Consider Packaging Solutions
Whether you're delivering parcels or pallets, correctly packaging your shipments is essential for protecting the things you're shipping and effectively communicating your brand identity.
Here are some pointers on how to properly package your shipments:
Use professional packaging materials including boxes, tape, and fillers. They not only preserve your products but also provide your brand a professional image.
Choose the appropriate box and packaging materials. Internal protection (fillers) is one way to keep your goods safe.
Small businesses frequently ship in boxes that are larger than their products (costing more due to dimensional weight calculations) and then have to add additional cushioning (peanuts, bubble wrap, etc.) on the interior to keep the goods safe (another expense). You can typically save money on DIM and insulation by choosing smaller containers.
If you're delivering a pallet, be sure it's in good condition. Even adequate palletization of your goods will be in nothing if your pallet is already damaged.
To reduce the danger of loss or damage, pack your items as securely as possible on the pallet to avoid unnecessary space and the possibility of them shifting around while in transit.
If you're delivering a pallet, ensure it's appropriately wrapped. Overprotection is always preferable to under protection.
Use Third-Party Insurance
Having mentioned this previously, but we still want to include using third-party insurance as one of the important small business shipping tips. Most new shippers are unaware of the need to understand insurance and damage in shipping freight or packages, but it is critical to know what to do in the event of a damaged delivery.
Accidents sometimes happen, and even the most cautious courier may misplace or damage your goods. Standard carrier liabilities can range from 10 cents to $2 per pound, with maximum coverage of $100 per cargo, which may not be enough for what you're transporting. Consider obtaining supplemental insurance for peace of mind if you're transporting high-value items.
Conclusion
We hope that you have learned some useful small business shipping tips along the way and will adopt them in the near future. We wish you all the best with your business!
Should you be in need of more useful information and tips like this, check out our store blogs for more.