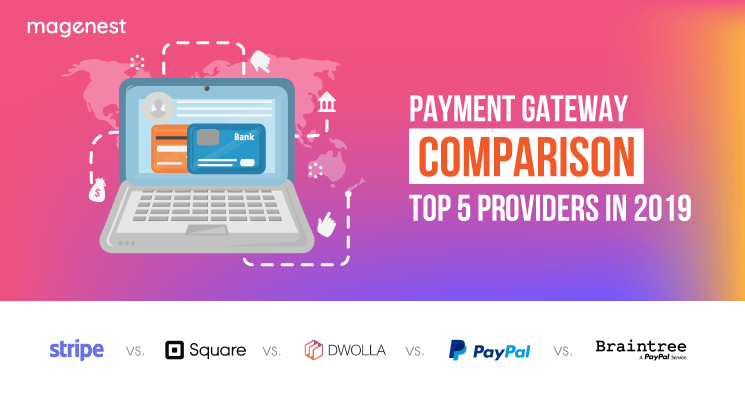 Contributing a secure and fast payment method to clients is as important as defining your core product. Thus, a payment gateway is an appliance that holds up to 50% of your eCommerce store's success. But with so many options given, how do store owners know that they are selecting the right one?
When choosing an eCommerce platform, you have to determine the payment system to integrate into your business model as well. That's why Blog Magenest prepared a guide for payment gateway comparison which might be helpful for you.
How to pick a payment gateway?
The first thing to do is to specify important factors you should look at before choosing your right payment gateways:
Payment processing speed
The speed of funds transfer from your client's to your bank account upon the purchase.
A merchant account is an agreement between a merchant and the acquiring bank. This agreement allows the former to process and accept credit card payments.
By signing this agreement, a merchant agrees to submit to the operating regulations established by Visa, MasterCard, or any other brands. Some PSPs (Processing Service Provider) request a merchant account while others don't.
Payment methods
50% of online shoppers would cancel their purchase if their preferred method of payment was not available.
From credit and debit cards to digital wallets, all the payment gateways have a different range of payment methods available.
Hosted or integrated
This feature orients the customer's payment journey. A hosted payment gateway lets customers complete the purchase without leaving the current website while integrated ones require redirects.
Fee structure
The cost of setup, cancellation, chargeback, monthly usage, per-transaction fees, etc. varies from C2C and they often resolve the client's choice of a PSP.
Recurring billing
In other words, it is an ability to charge a fixed fee on a monthly basis. Recurring billing is a must for those who offer subscriptions, premium content, online courses, etc.
Security compliance
This is the form of PCI DSS (Payment Card Industry Data Security Standard), Fraud and Chargeback prevention certificates, etc. is obligatory for both merchant's and client's financial safety.
Plugins
Some PSPs provide ready-made plugins for Magento, Shopify, WooCommerce, and other eCommerce platforms. This option is an opportunity for those who do not want to bother creating a website from scratch.
Mobile payments
Shoppers spoiled with one-click payments expect this payment method from a PSP. Lastly, about 80% of smartphone users have made online purchases through their mobile devices in the last 6 months.
Supported currencies
Those aiming to invade the global market should take note of the currencies range. An ability to pay in a local currency saves money and increases customer support and trust to the brand.
A number of countries a payment gateway operates in
The cooperation with local acquiring banks speeds up the process of funds transferring and saves the merchant's money. Hence, define your geo-preferences before making the final decision.
What's the deal?
In a hurry? Here is our Top 5 Payment gateway comparison summarized down below: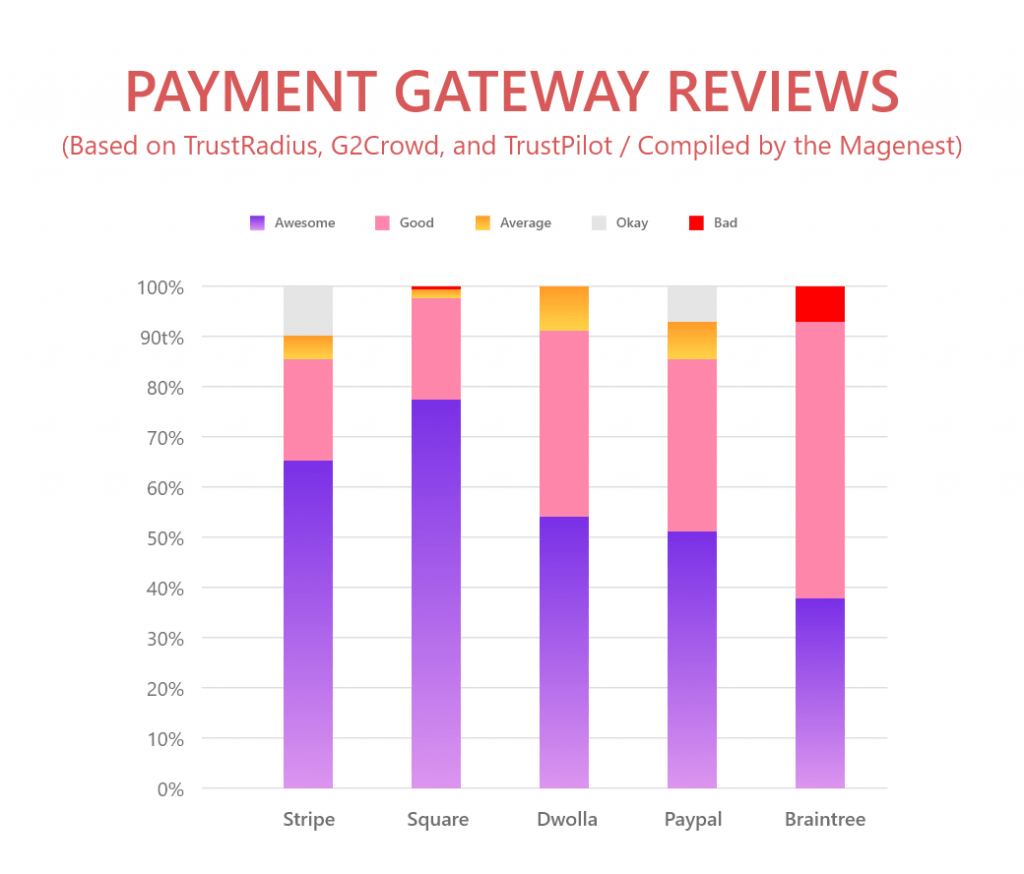 One of the principal challenges is that all gateways performance differently and various limitations make a specific option more desirable than the others in certain circumstances.
Thus, to make things easy to understand, we have arranged the payment gateway comparison list according to the following structure:
• General Description
• Notable features
• Pricing
• Integration
Top 5 Payment Gateway Comparison
Let's now dig into the top five payment gateway comparison based on the criteria mentioned above.
#1. Stripe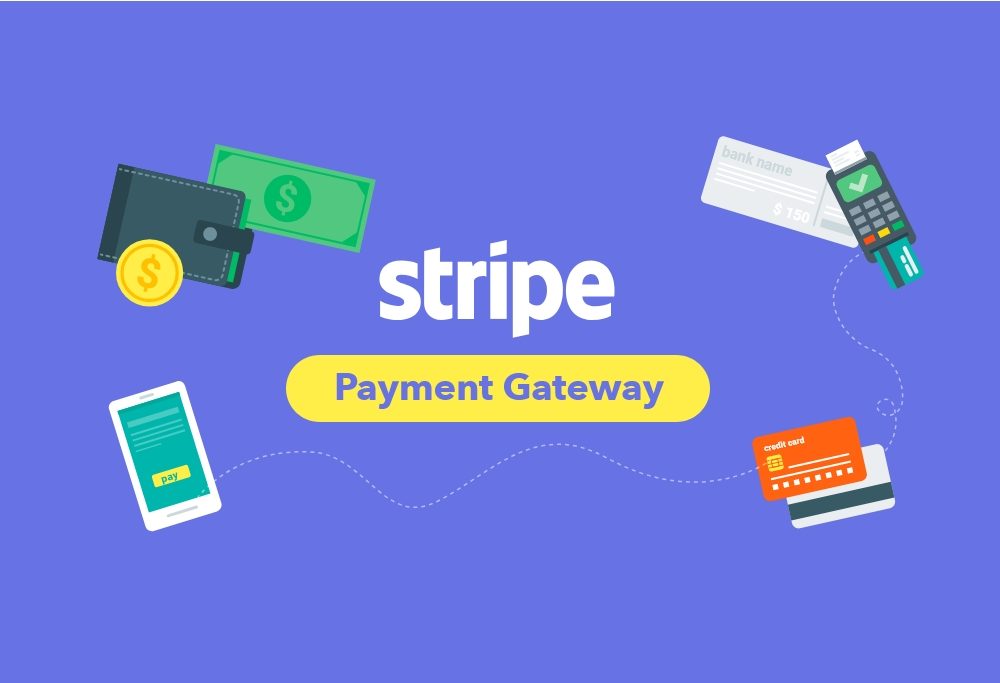 Security is an important issue that users are mostly concerned about lately during online marketplaces blooming era. Stripe was designed to hush their doubts and provided various innovative solutions to monetary transactions.
According to G2Crowd payment gateway research, Stripe has been one of the most popular payment gateways in the market for a couple of years.
Here is the way it works: transaction goes as usual but upon confirming process - payment information passes internal data store and goes straight to secure internal servers. There it goes through extensive checks on credibility and fraudulence.
Clear fee structure, good integration with responsive Customer support and easy to use interface have been key factors in helping this extension gather a happy customer base.
By the way, Magento 2 Stripe Payment makes great mobile payment gateway out there as well:
- IFrame Payment and Stripe.js v3 with Stripe Elements for PCI DSS Compliance for merchants.
- Apple Pay, Google Pay, and Microsoft Pay support.
- Manage sales with the subscription manager.
- Works with 135+ currencies and local payment options support.
- Advanced security and filter algorithm.
- Tokenization & saved cards.
- Compatible with One-Step Checkout extensions.
- Works with a large number of third-party appliances and platforms - read: will work with your eCommerce provider for sure.
- Customer support: free 24x7 via email, chat and over the phone.
Pricing:
• 2.9% + 30¢ per credit card transaction amount within the US
• +1% when accepting international cards
Supported platforms:
- Magento
- BigCommerce
- Shopify
- WooCommerce
- Spree Commerce
#2. Square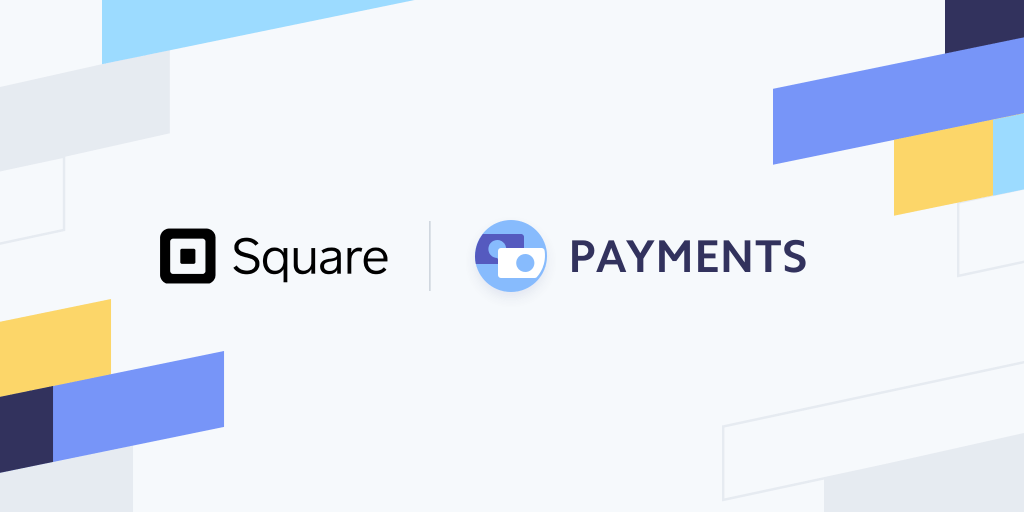 Square (earlier known as SquareUp) is a robust tool that allows the user to swipe their credit card anywhere with a free magstripe reader. It is also a perfect choice if you need to make a custom solution.
Square's most significant advantage is that it provides very flexible payment customization. It is also very appropriate for medium-scale employee management.
The smart Square Terminal allows you to take payments and print invoices. Payments are accepted by connecting a square reader to your device or simply slide your device into the Square Stand.
Square POS (Point of Sale) app is a very flexible appliance for small-scale payment operations, which makes it a convenient Magento payment gateway (since often, WordPress's eCommerce platform does not need huge transactions).
This extension is ideal for one time small purchases:
- Security and PCI Compliance.
- Shopping Cart Integrations.
- Supported payment options: users utilize Square's Transactions API.
- Customer support: via email, phone, tweet and seller community.
- Support in setting up an online store.
Pricing:
• 2.9% + 30¢ per credit card transaction amount
Supported platforms:
- Magento
- BigCommerce
- WooCommerce
- OpenCart
#3. Dwolla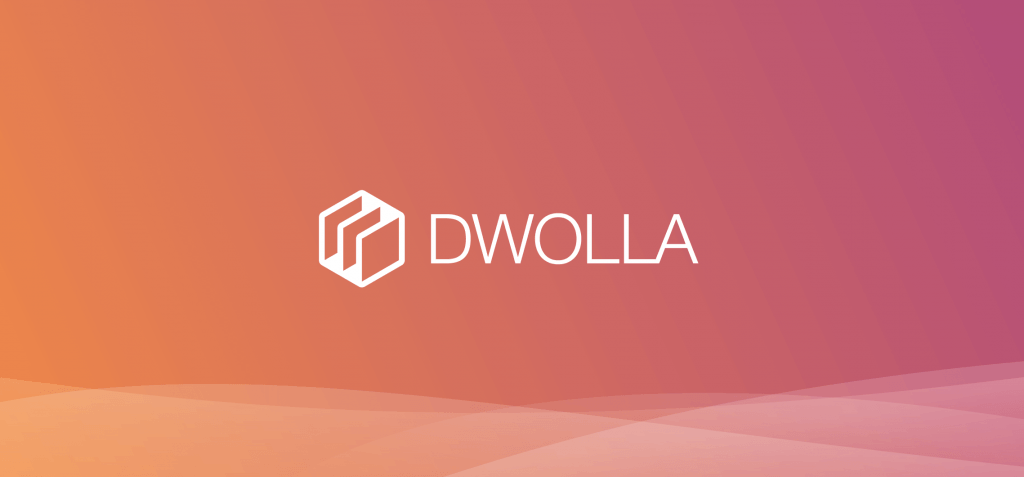 Dwolla is a rapid developing payment gateway service created to make bank transfers smoother and more convenient to abstract.
Moreover, this extension conducts to do that through nice and easy API with numerous features and more satisfying user experience via the energetic interface.
Among other goodies, Dwolla has to offer is flexible customer management and proper account verification. Several features permit multi-layered sequences of payments and invoicing.
Comprehensive, Dwolla extension is a good fit for large-scale enterprises or small and medium scale businesses.
What is unique about Dwolla?
- A corporate culture of security.
- A reliable payment service.
- Test first in Sandbox.
- Direct access to the ACH Network.
- Scale as you develop your business.
Pricing:
• 0.5% + 50¢ per credit card transaction amount within the US
Supported platforms:
- Magento
- BigCommerce
- Shopify
#4. PayPal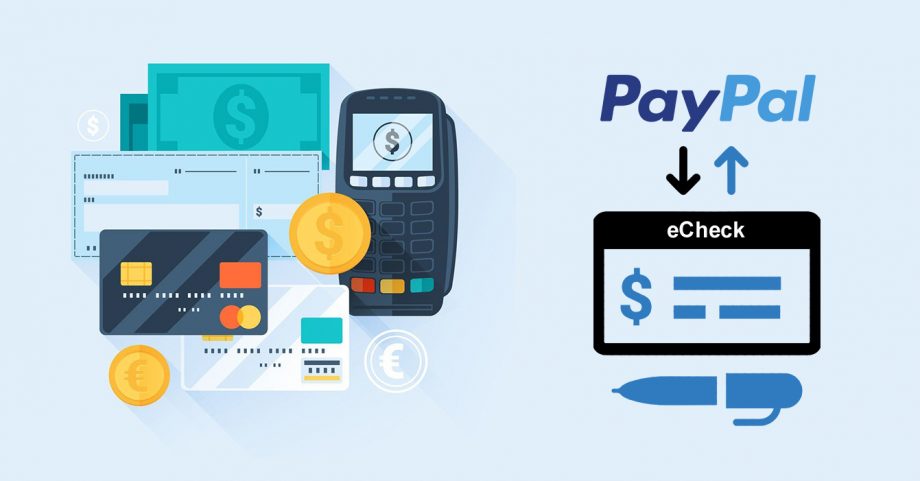 PayPal is the most conveniently integrated plugin with Magento. The plugin is simply configurable too.
The inclusive plugin is a one-stop solution for all processing, authorization and security issues regarding payments.
According to Nielsen's Online Buyer Insights study recently - online stores with PayPal paying the option to achieve a higher conversion rate than those who do not - the figure raises to overwhelming 44%.
To integrate PayPal, one needs to:
1. Create a business account and PayPal Facilitator account.
2. Activate Instant Payment Notifications (IPN).
3. Set a URL for IPN Listener to create notification feed to keep track of transaction events as they go.
All the customer payments are redirected to Paypal for accomplishment. This extension also facilitates subscription offers but it does not support recurring billing options and date customization.
Hence, it is not a good reference for those who want to bill all the customers on a common date.
Features and benefits of PayPal's payment gateways:
- Receive online payments via PayPal & card payments.
- Accepts Apple Pay and Android Pay.
- Integrates with well-known shopping carts.
- Available in 200+ countries.
- Supports 25+ currencies.
- Customizable receipts.
- Trusted and secured: 24x7 fraud protection, no SSL required.
Pricing:
• 2.9% + 30¢ per credit card transaction amount within the US
• 4.4% when accepting international cards
Supported platforms:
- Magento
- BigCommerce
- Shopify
- WooCommerce
- Spree Commerce
#5. Braintree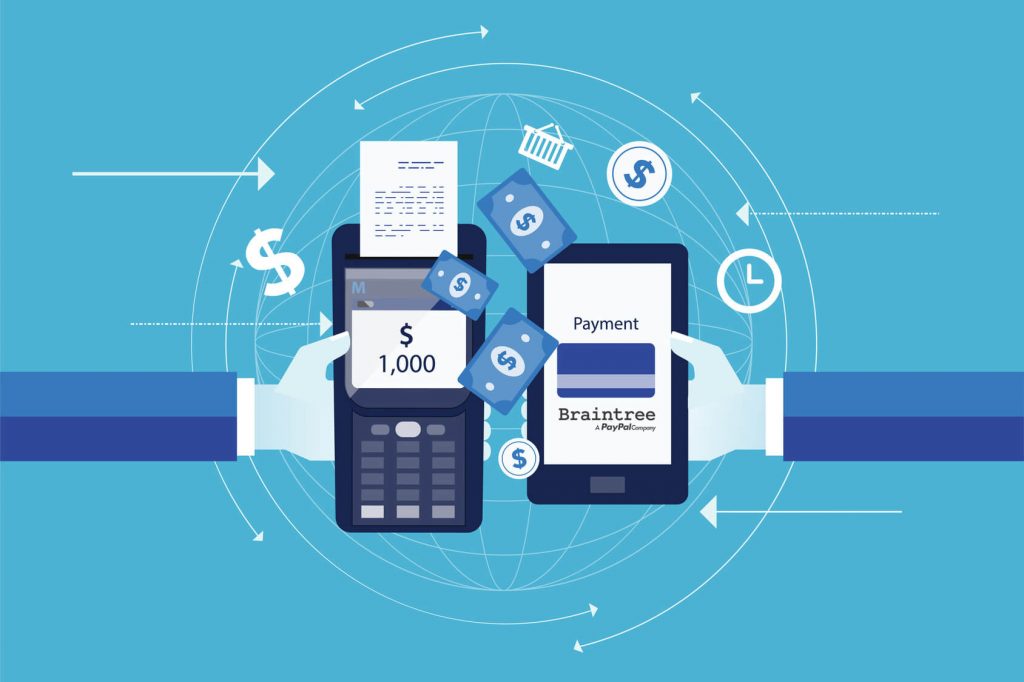 Braintree has become a competitive payment gateway since its launch in 2010.
Eventually getting acquired by PayPal, Braintree now operates as a "PayPal Company" and could be one of the most dynamic movers in the payment industry.
It allows clients to accept, send, process, and split payments to maximize their business opportunities and increase their revenue.
What Braintree is best known for is the logical checkout experience meanwhile it equips users with advanced fraud tools that help manage risk and fight current/ next-gen fraudsters.
To ensure that all businesses will find their demand, Braintree offers four separate modules:
1. Braintree Direct for merchants and donation collectors.
2. Braintree Marketplace for businesses looking to process payments more efficiently and to improve order management.
3. Braintree Auth for providers looking to connect with merchants and act on their behalf.
4. Contextual Commerce for modern businesses looking to build partnerships and use revenue opportunities.
Pricing:
• 1.9% + 30¢ per credit card transaction amount
Supported platforms:
- Magento
- BigCommerce
- Shopify
- WooCommerce
- Spree Commerce
Conclusion
While it might look as if there are several options for an e-store owner, each gateway and platform has its own pros and cons. Providing that you need help with a narrow list, we have done comprehensive research about them and guidance payment gateway comparison above.
To sum up, Stripe is a great entry-level solution you can set up without any development skills and accept payments within minutes. It is the best choice for your tech startup and an excellent framework for growth.
Being a reliable option to consider, PayPal drop-shipping U.S as it has low micro-transactions fees (less or equal to $10). However, its high commissions cause it unfavorable for international businesses.
We hope this payment gateway comparison will be helpful to those who want to understand which payment system is a better fit for their eCommerce marketplace.
For further details, check out Magenest Store for the best Magento 2 extensions and useful advice that might be suitable for your store.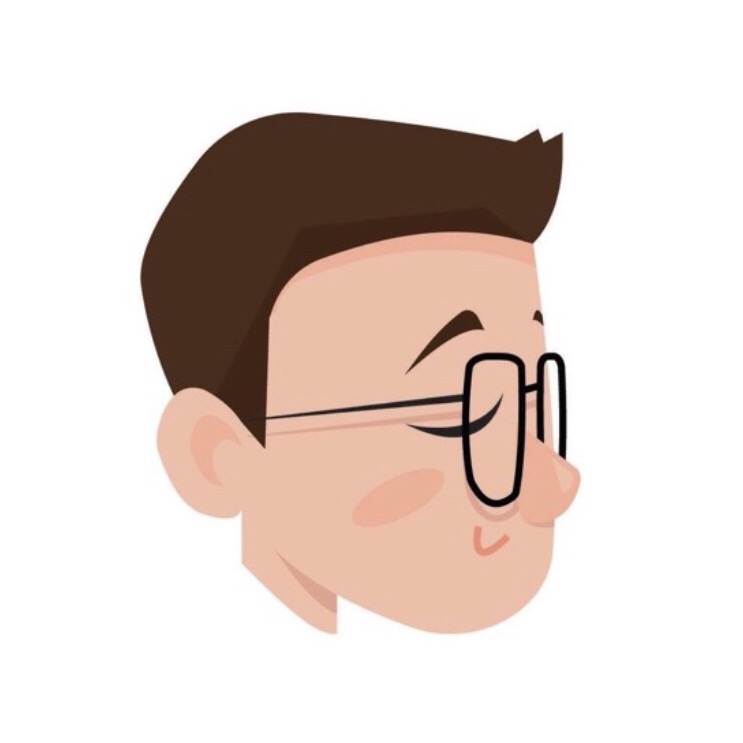 A graphic design and copywriting enthusiast. Marketing Manager