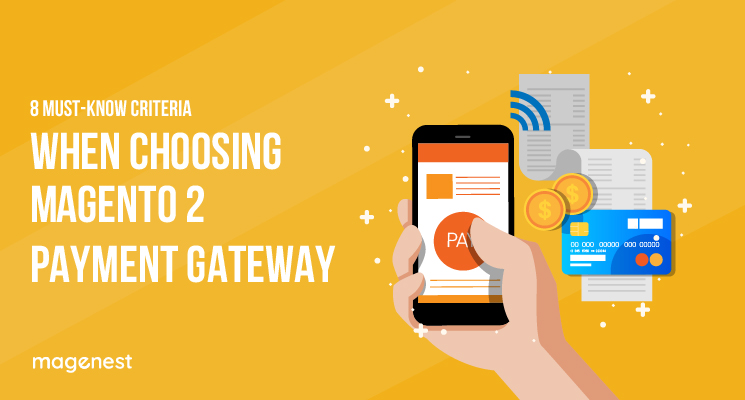 Buying things online has always been a concern for everyone due to a variety of reasons especially security during online payments. If you own an e-commerce business, a huge part of attracting and satisfying your customers will be providing them with a stable, reliable, secure, and smooth online checkout experience.
This is the part that business owners need a payment method that can assure their customers. However, choosing a payment method has never been an easy task. So how can an e-business owner properly choose an appropriate one?
(Don't worry, we always have some tips & tutorials.)
This blog will provide you 8 outstanding criteria to consider before making up your mind!
How does the Magento 2 payment gateway work?
As you already know, the payment process starts every time a customer clicks on the submit button. The Magento payment gateway plays a role in recording transaction requests, encrypts the payment details, and sends it to a payment processor.
What will happen after that?
The payment processor transfers the transaction details to the bank where decides if the payment is to be approved or not.
If it is approved or denied, the response is sent back to the payment processor and the payment gateway completes the payment processing by sending the response to the customer.
The Magento payment gateway acts as an INTERMEDIARY between the customer and the payment service provider.
8 Things to consider when choosing Magento 2 Payment Gateway
Now you know how Magento 2 Payment Gateway works, the next step is to dig deep into how to choose one. Check out the 8 criteria below!
#1 Choose a gateway that will adapt growth on the Magento Platform
Yes, the truth is that your business will grow constantly.
So it is of paramount importance to pick out a type of payment gateway which can adapt to the development process of your company.
Here, you may already know that Magento has two different editions:
- The Magento Community Editions: This is designed for start-up or growing small E-commerce businesses.
- The Magento Enterprise Editions: This is designed for both small and grown E-commerce businesses.
Therefore, it is a clever move to choose a payment processor that supports both community and enterprise Magento editions.
#2 Enhanced user experience
In this day and age, customers have the most power, in other words, they are everything.
It is of paramount importance to e-businesses to have a friendly-user payment gateway, the payment details should be auto-fill to reduce your customer's checkout stress.
#3 Secured transaction interface
A question has evolved as the major topic of concern in today business:
Is security a huge problem in the eCommerce world?
Despite the popularity of E-commerce, many still worry about the setback of the payment transaction. Customers are afraid of giving out their own credit card information.
The mission of an e-business is to protect its store from fraud (both criminal fraud and illegal chargebacks) during the checkout process.
Online stores need a secure payment gateway that will prevent the business from fraud as well as from losing money. The payment gateway should be immune to all payment frauds.
#4 Global support
Indeed, everybody wants his/her business to scale on a regular basis.
Maybe your business is small today but in the future, it might extend exponentially, and that is the time you may need a payment gateway that can assist your customers all around the world.
It is a feasible move to invest in a payment gateway that supports: multiple countries, currencies, card networks & payment methods that are popular outside your location.
#5 Functional requirement
Magento 2 already has payment gateways built with it by default. There are others who need to be integrated for it to function as expected. You should keep this in mind while choosing your payment gateway.
#6 Use more than one Magento 2 payment gateway
Most businesses lose money because they are unable to provide popular credit cards that their customers are using to make purchases online.
According to statistics: Cardtronics Health of cash reported that 9 out of 10 people like having the ability to use a variety of payment methods when making a purchase.
Therefore, if you want to increase your customer base and make more sales, use varieties of popular payment gateways on your Magento store.
This can definitely improve your conversion rate for your store.
#7 Detailed Confirmation Page Before Checkout
It is necessary to have a clear description of the product for the customers before paying for it.
This page should let online buyers:
- Review their cart
- Make them have the final decision about the quantity or remove items
- Having a final price (including tax and shipping)
- Indicate when the items will be shipped
In some scenarios, customers add products into your cart when shopping online but end up leaving the website without actually making the purchase. Store owners have to prepare for this too, you should equip your e-business with Abandoned Cart Email to boost your sales.
#8 Confirmation Email
Last but definitely not least, Magento 2 payment getaway should have a confirmation email that includes: The order number, The product, Payment, Shipping information & Return - refund policy.
(Also, the confirmation page should be easy to print out.)
Best Magento 2 Payment Gateways in 2022
PayPal
This is one of the most popular payment acquirers in the world.
With PayFlow Pro, businesses have got complete control over their customers' payment experience from start to finish. You can create a checkout page that matches your site's branding and chooses the payment options you'll offer customers.
⭐ READ MORE | How to Use Paypal in Stores? - Ultimate Guide for Retailers
Authorize.net
They provide payment for E-commerce, POS, Mobile Payment, Phone Payments, Billing, E-check, Mobile Card Readers. Authorize.net promises to bring advanced fraud detection and secure customer data to protect every transaction. That's why they come with every plan.
BrainTree
Braintree, a division of PayPal, is a company based in Chicago that specializes in mobile and web payment systems for e-commerce companies that were acquired by PayPal on September 26, 2013.
Stripe
Stripe is the best software platform for running an internet business. They handle billions of dollars every year for forward-thinking businesses around the world.
⭐ READ MORE | How to set up payment options in Stripe Payment Gateway
Opayo (formerly Sage Pay)
Opayo (formerly Sage Pay) was founded in 2001 as Protx. Sage Group purchased Protx for £20 million in 2006. Opayo now has 300 employees and serves 50,000 customers. You can integrate your Magento store with Opayo easily through our Opayo extension.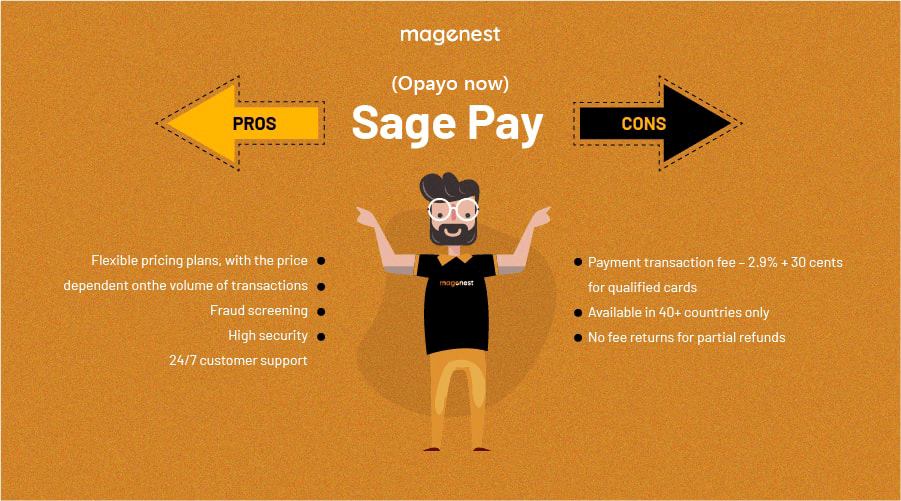 Worldpay
Online Payments by Worldpay is a completely online payment service that gives you the ability to take payments directly from your website or app.
OVERALL
It is undeniable that the development of E-commerce has led to a shift in customer buying behavior. Everyone started buying things online, therefore store owners should prepare an online payment method that could minimize the risk of getting frauds.
If you are considering a suitable Magento 2 payment gateway for your store, you should look for professional help from Magenest. We provide the best extension and useful pieces of advice for your store. Check out Magenest Store for more information!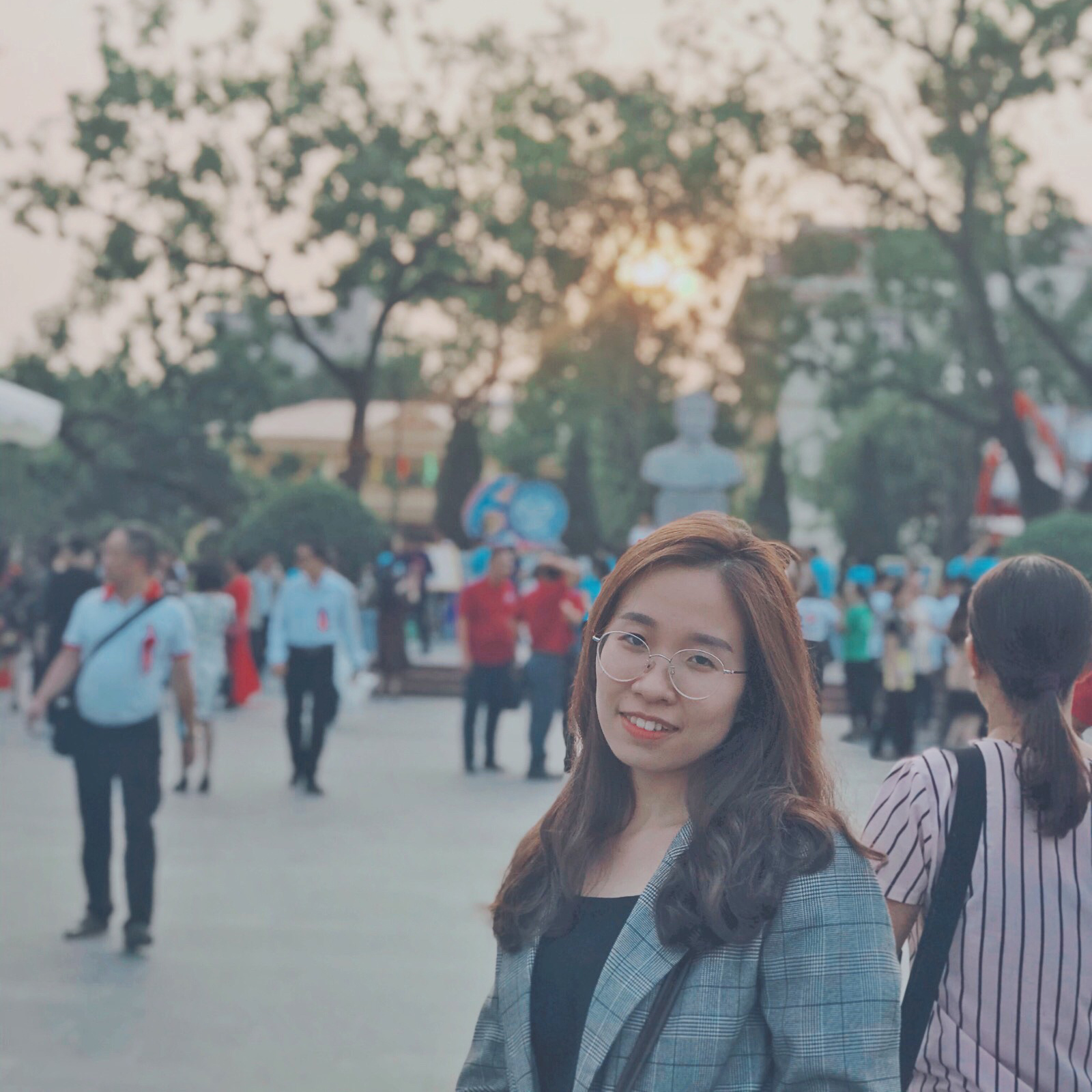 Marketing Executive | Content Manager