Worldpay Payment and Subscriptions
Worldpay Payment Gateway And Subscriptions extension by Magenest is the great tool that provides seamless payment experience between your Magento 2 store and the Worldpay Payment Gateway.
More successful transactions - More revenue
Secured payment - 3D Secure, PCI DSS Compliance
Lifetime upgrades and frequently updated extension

Details
Lock in your customer with secured and flexible payment plan from Worldpay Extension for Magento 2
Worry-free shopping - Top-notch security for your customers' payment
Worldpay Payment Gateway for Magento 2 is packed with a world-class security toolkit. With our extension, you will be able to protect customers' info with multiple security layers.
Checkout made convenient and seamless
Worldpay payment integration will give you access to an embedded Worldpay checkout form, now your customers can enjoy an uninterupted payment experience, perfected with 1-click purchase.
Easily create subscription plans for products in Magento 2 with Worldpay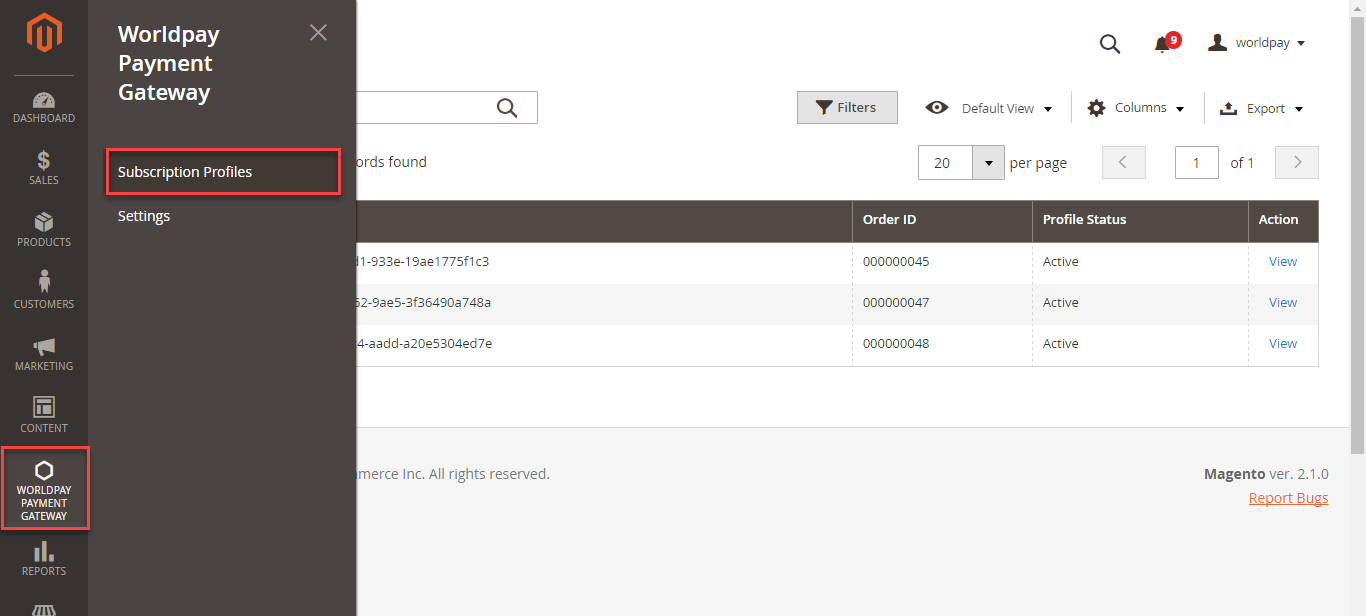 Set a subscription product with designated payment cycles and intervals between billing cycles
Set up trial periods for subscription products
Allow customers to choose the start date for their subscription
Protect customers' payment info with iFrame checkout form (coming soon)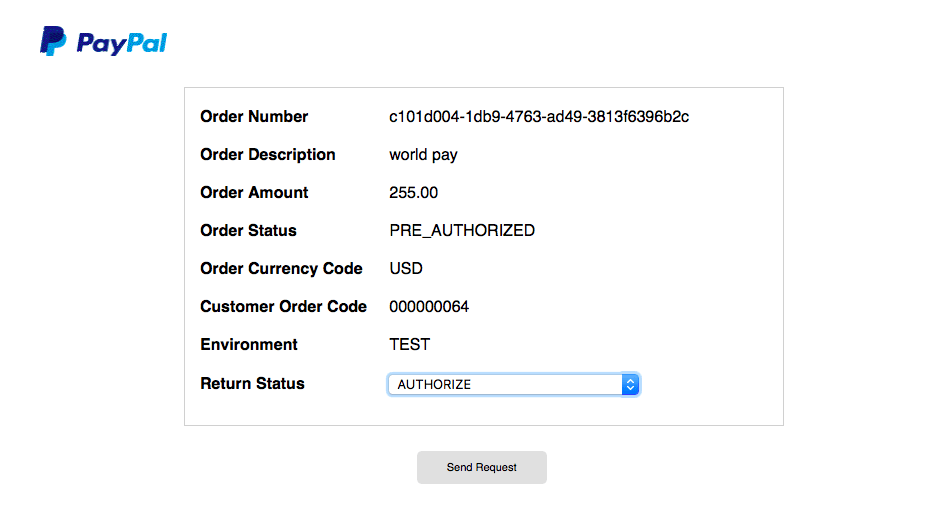 Filling card information into an unfamiliar online page is definitely uncomfortable for consumers. Our extension helps you by redirecting your customers to their trusted transaction context for security assurance.

Easy to embed a checkout payment form hosted by Worldpay on your Magento 2 checkout page
Customer card info will be stored and processed on Worldpay's server
Merchants will not have to worry about managing and protecting customer payment info
Prevent thefts and fraud payments with 3D Secure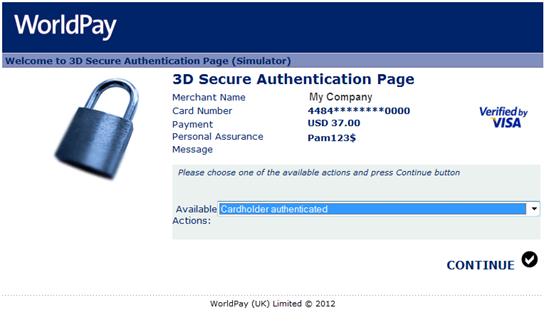 3D Secure adds another layer of protection in the form of an online authentication to your purchase. This method operates by confirming information regarding your current purchase environment.

3D Secure asks for additional info from customers
Reduce chance of using stolen cards
Meet requirements of banks that implement 3D Secure
Check for invalid card with CVC Verification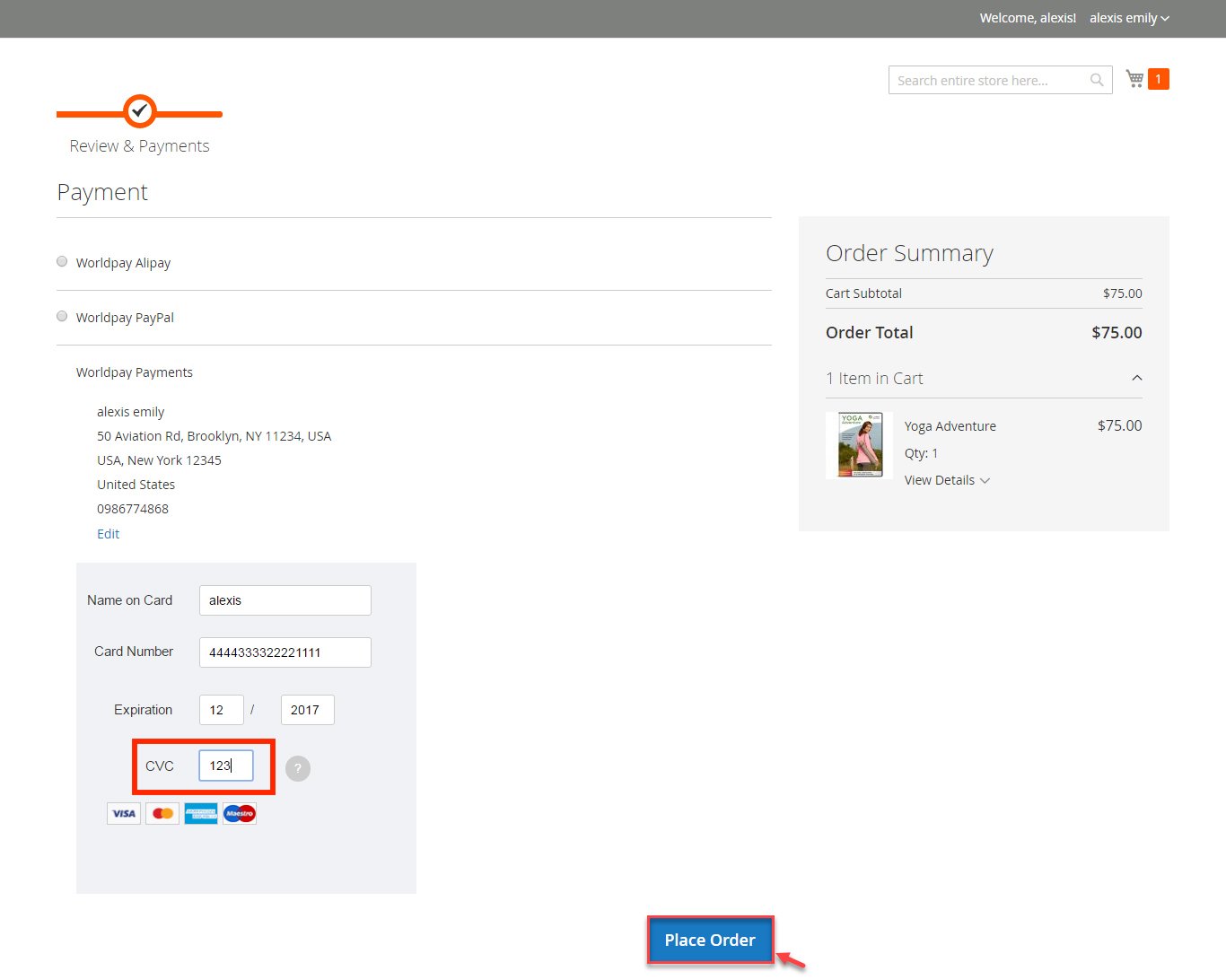 Check the final digits of a payment card (CVC/CVV)
Compare customer's address with data from card companies
Reject payment made by cards when info does not match
Pre-authorization - Verify card balance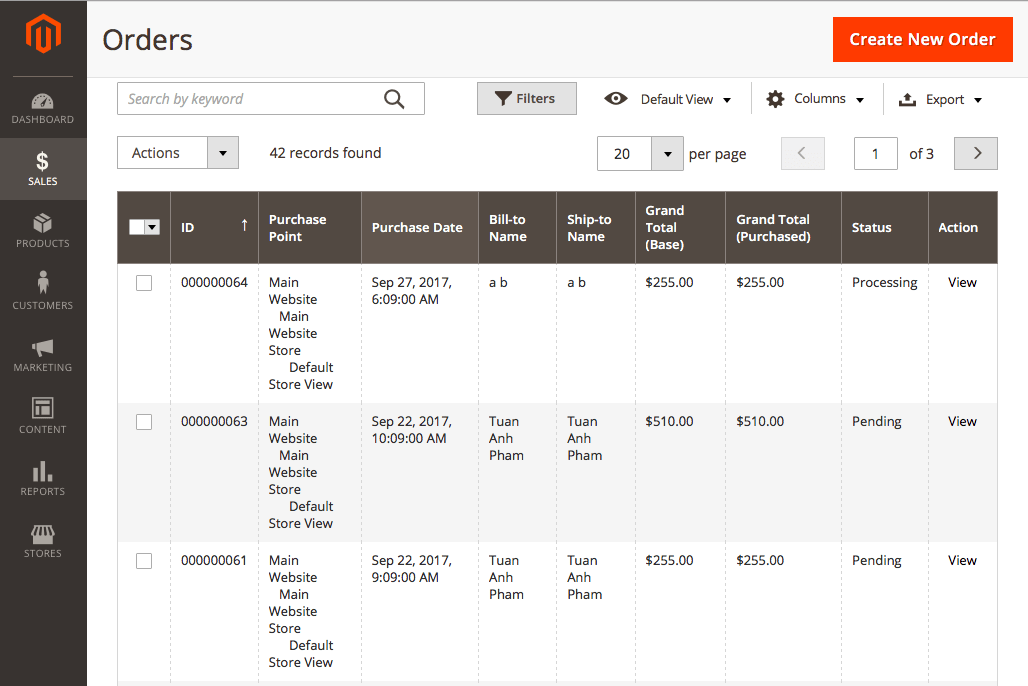 With a reliable authorization system, you - the vendors are no longer vulnerable to fraudulent or early-cancelled payment. Authorization protects merchants from having to refund, since money has not been transferred to merchant's account. Reduced refunds helps to reduce chargebacks. (Chargeback occurs when payments are made with stolen cards and customers ask for refunds).

When making payment, merchants might authorize a card, checking for the card's balance
An amount of money equaling to order value will be kept on hold
This amount ensures payment is guaranteed for merchants
The authorization will be released (expire) after a authorization cut-off date
Merchants can navigate to Magento 2 back-end to capture the payment
Authorization ensures card balance is sufficient for payment
Full compliance with payment card industry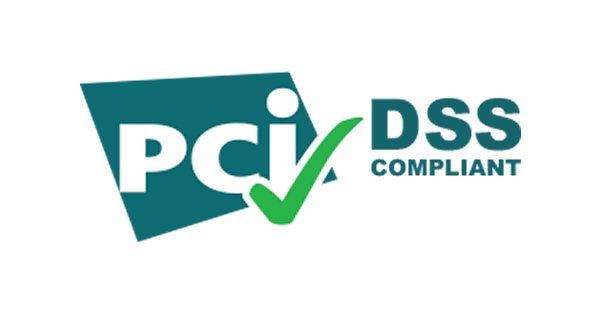 Pre-authorization prevent frauds. Merchants will not receive payment from a card with no balance. Authorization protects merchants from having to refund, since money has not been transferred to merchant's account. Reduced refunds helps to reduce chargebacks. (Chargeback occurs when payments are made with stolen cards and customers ask for refunds).

Worldpay has the highest PCI DSS Compliance level (Level 1)
Payment card data processed on Worldpay's server is securely protected
Merchants can rest assured when storing and processing card info with Worldpay
Seamless payment experience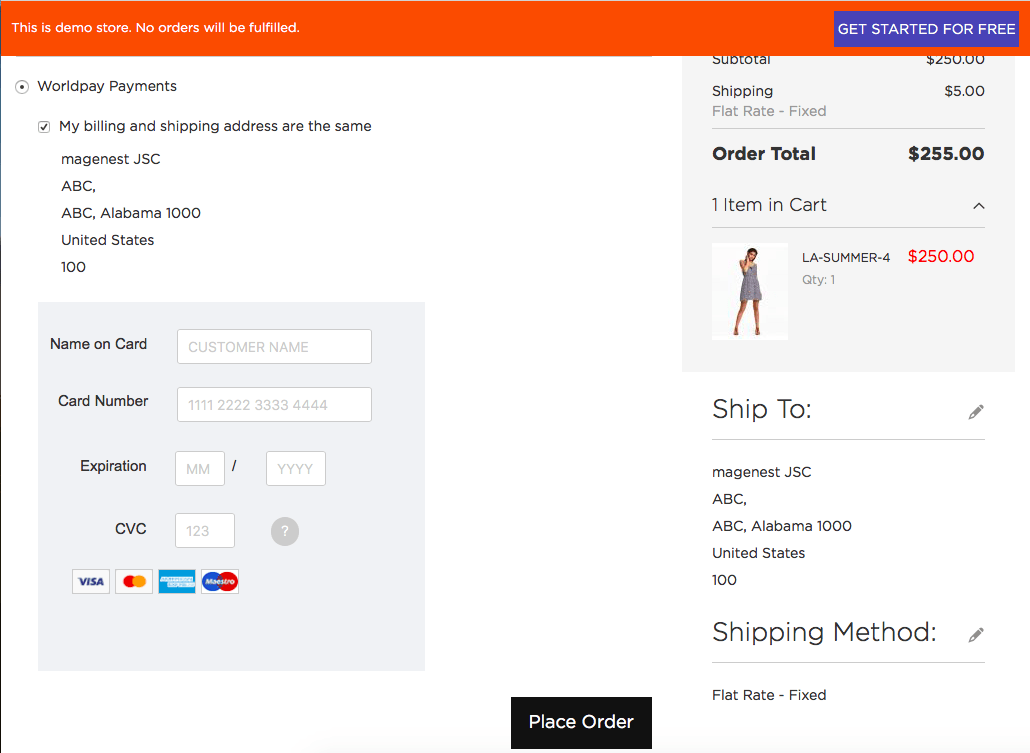 The embedded check-out form gives your customers a smooth navigation through out the purchase process.

Worldpay embedded checkout form allows customers to pay without leaving the store
Improve customer experience and maintain checkout flow
Saved card for effortless checkout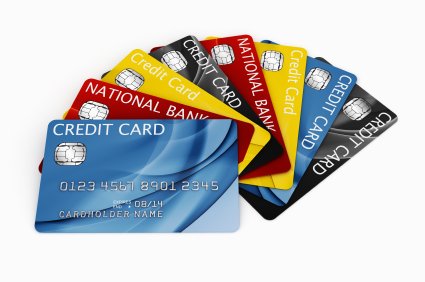 By eliminating a lengthy information input process with pre-saved card information, your customers now waste no time finalizing their order. Enough said.

Save customer card info when making payment
No longer break your finger typing in card details
Save multiple cards to choose for later purchases
Freely choose from a list of saved cards
Save yourself from a customer service crisis with Direct Refund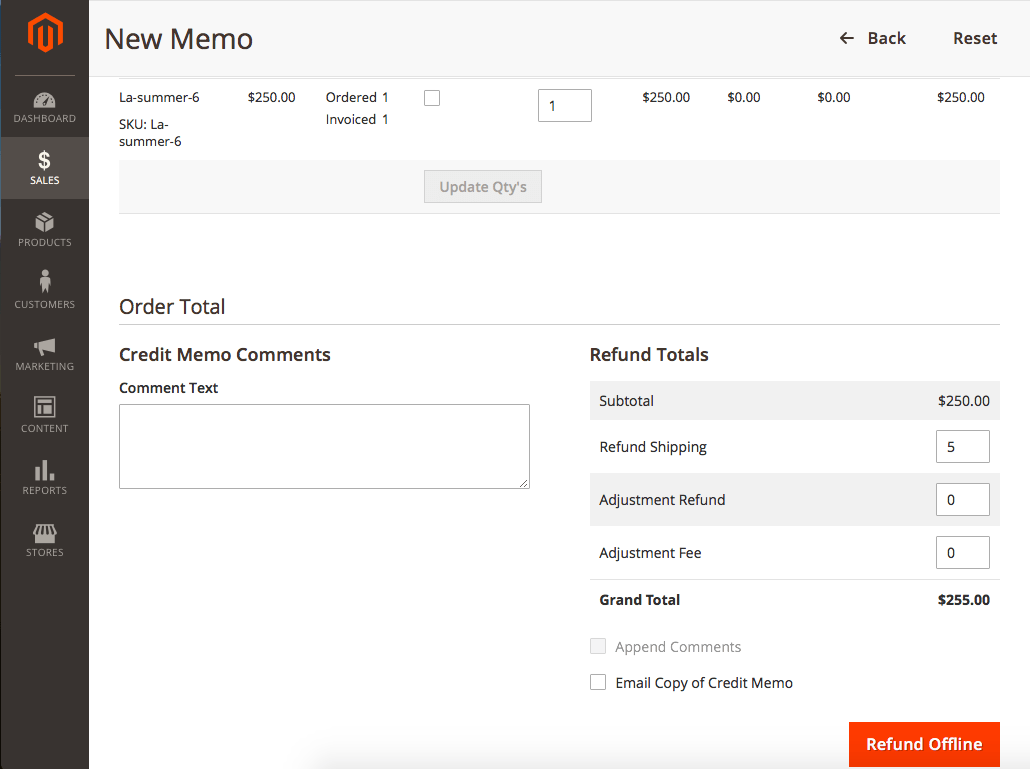 When customers request a refund, there is not much that you can do. If all else has failed, it is best to return their money to them as soon as possible. This will prevent further damage to your reputation and might even get you a Medal for Best Customer Service.

Merchants can refund money directly from the backend of their Magento 2 store
With support for Direct Fund, merchant can help speed up this process and help prevent customer dissatisfaction turning into a crisis
Perform partial refund so customeres
Authorization and capture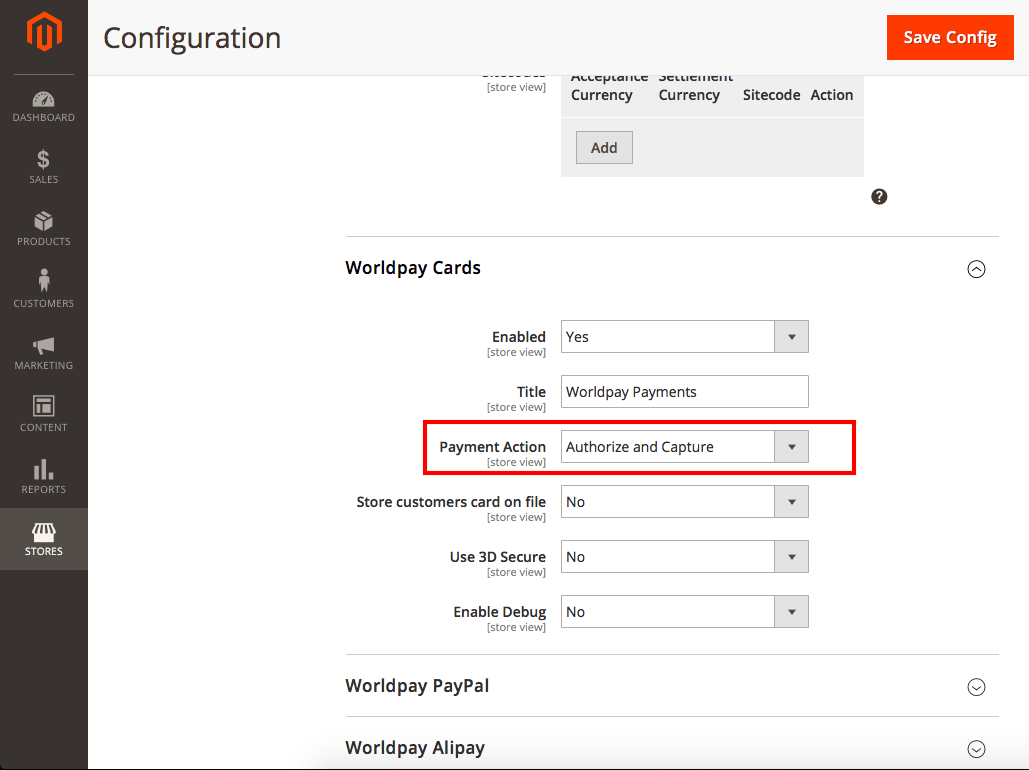 Enjoy the safety of authorization, auto verify customer's card balance
Automatically capture fund so merchants do not have to go to Magento 2 back-end to request for payment
Capturing payment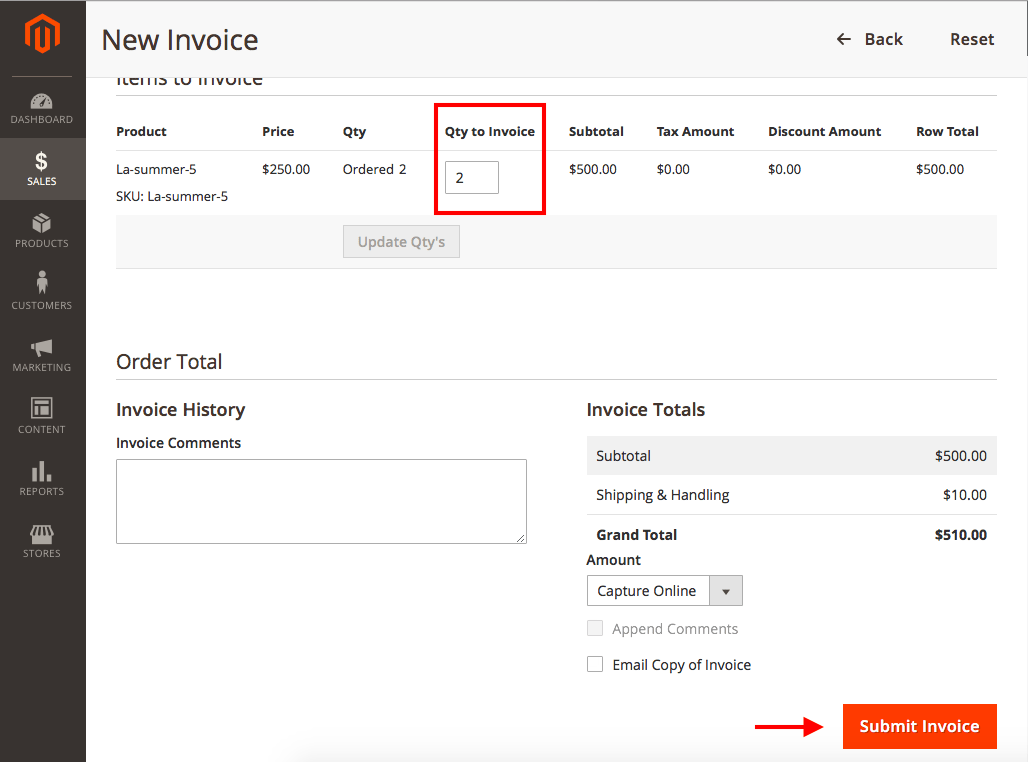 Customers might be able to request for payment immediately from their store backend
This helps merchants to capture their revenue without leaving their store, reducing any risk of losing payment
Expand market base with support for 11 payment gateways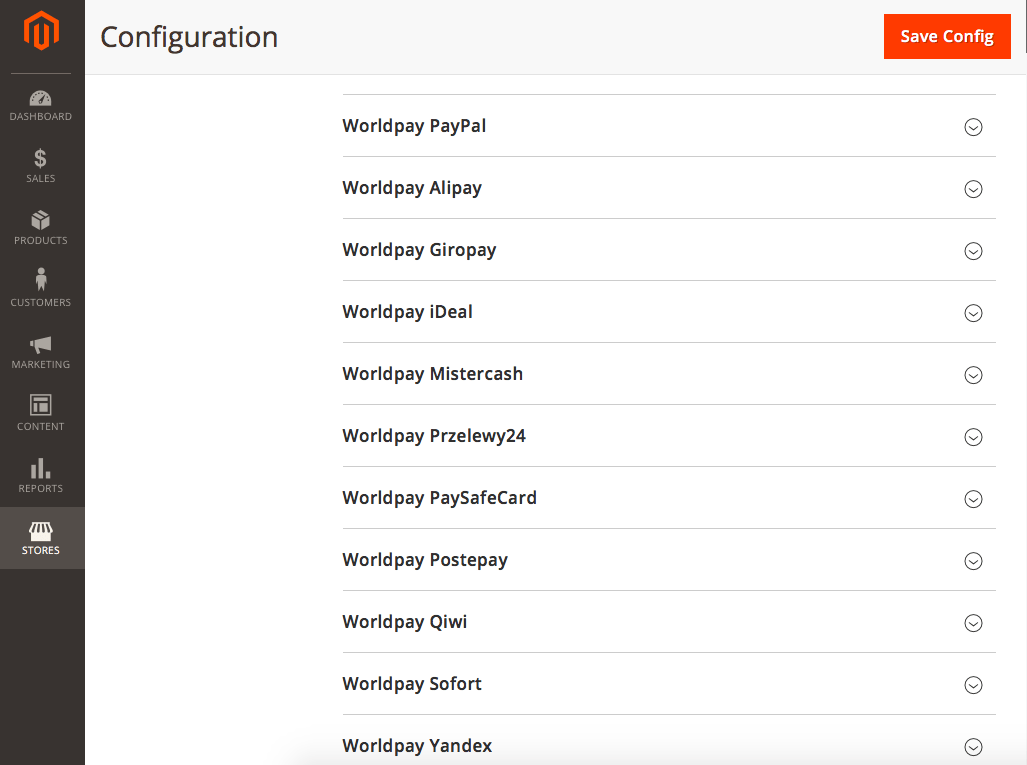 Worldpay is connected with 11 other payment gateways
Customers with accounts from these payment gateways can easily pay with them
Access to over 146 countries
Support 126 currencies, so customers can make payment from different countries
Full list of features of Worldpay Subscription for Magento 2 plugin
Subscription management tool
Secure Iframe Payment and Hosted Payment Page (Coming soon)
CVC Verification
PCI DSS Level 1 Gateway
3D Secure Support
Pre-authorization
Full authorization
Capturing payment
Direct Refund
Partial Refund
Saved card
Support multiple currencies
Support 11 payment gateways
Support 146 countries
Support 126 currencies