Barclaycard ePDQ Payment Gateway
Integrate your store with Barclays ePDQ payment gateway.
Using this Magenest extension allows you to:
Create a prestigious and luxurious brand image
Access to 50 markets worldwide
Attract high-end customers to your store

Details
Process your payment securely with Magento Barclaycard ePDQ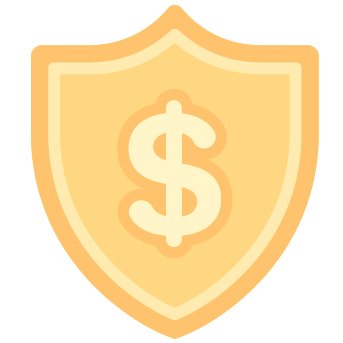 Shopping with security - Advanced protection for your info
Customers can check out from your store using a hosted payment page. Protect customer card info from getting leaked during transaction.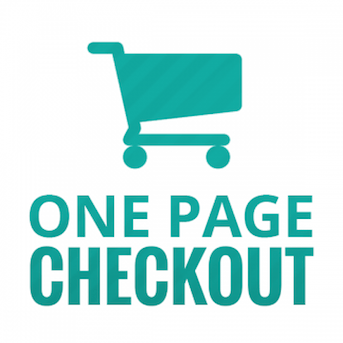 Check out directly and seamlessly with Barclaycard ePDQ DirectLink
Enhance the shopping experience with uninterrupted checkout. Make payment directly from Magento 2 store without going elsewhere.
Hosted Payment Page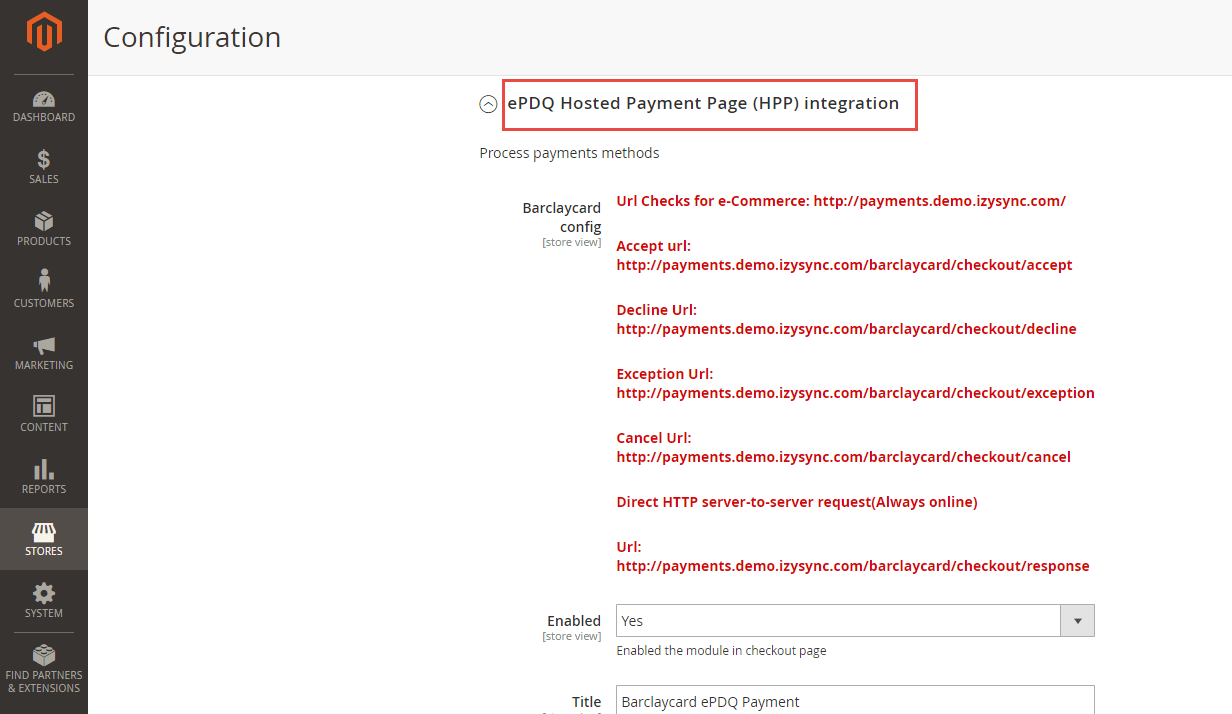 Under this method, customers will be redirected to the website of Barclaycard to complete their payment detail. All card info is stored on the payment gateway's server for processing, and merchants do not store any payment detail on their part, making payment more secure. Merchants using this payment method will be eligible to validate their PCI compliance with a SAQ A form.
Direct API Integration with Barclaycard DirectLink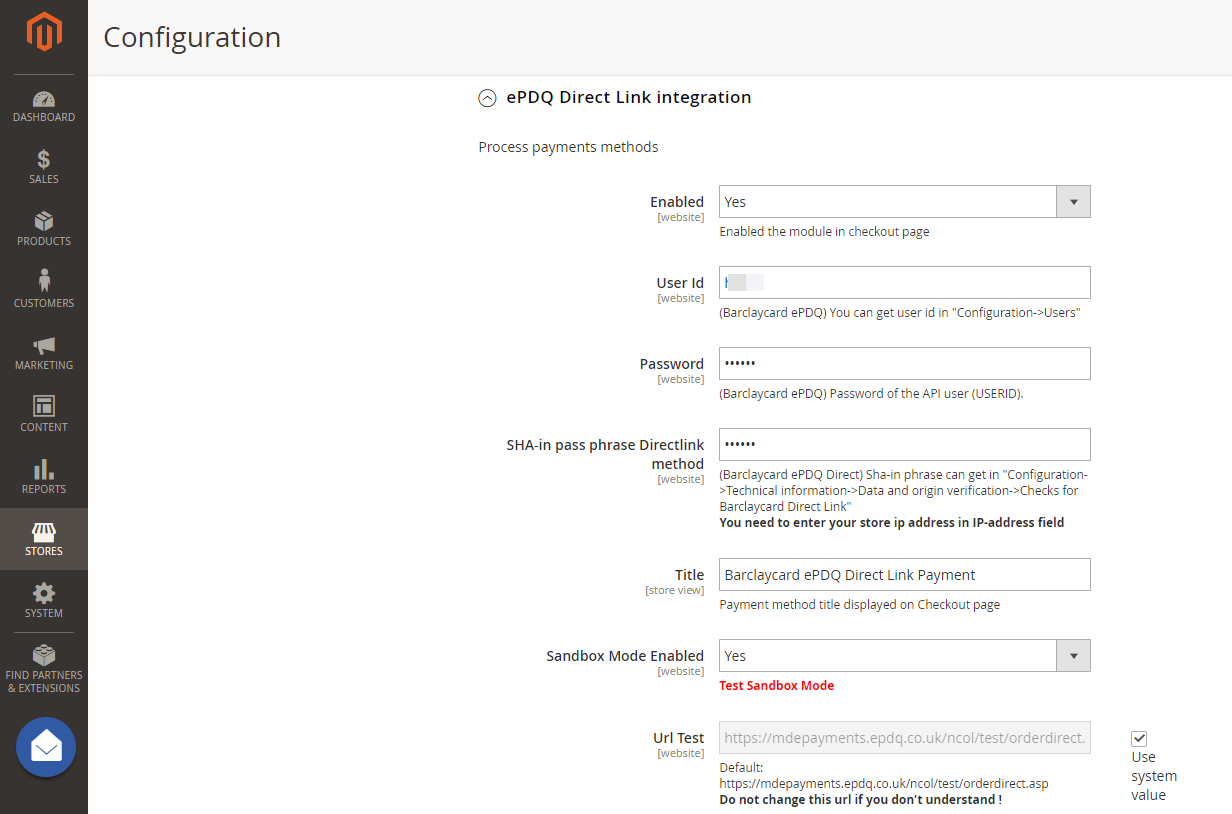 With the DirectLink integration method, the payment form on customer's browser will customer payment details them back to merchant's server. Merchant's server will encrypt this info and send them to Barclaycard for further processing. This allows merchant to handle more customers since data is stored and processed on their server; however merchants will have to bear a wider security scope. Merchants using this method will have to validate their compliance using SAQ D form.
Prevent thefts and fraud payments with 3D Secure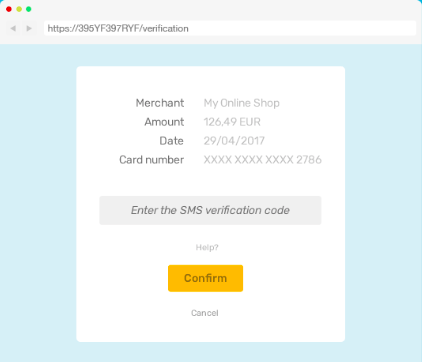 3D Secure asks for additional info from customers
Reduce chance of accepting payment from stolen cards
Meet requirements of banks that implement 3D Secure
CVC Verification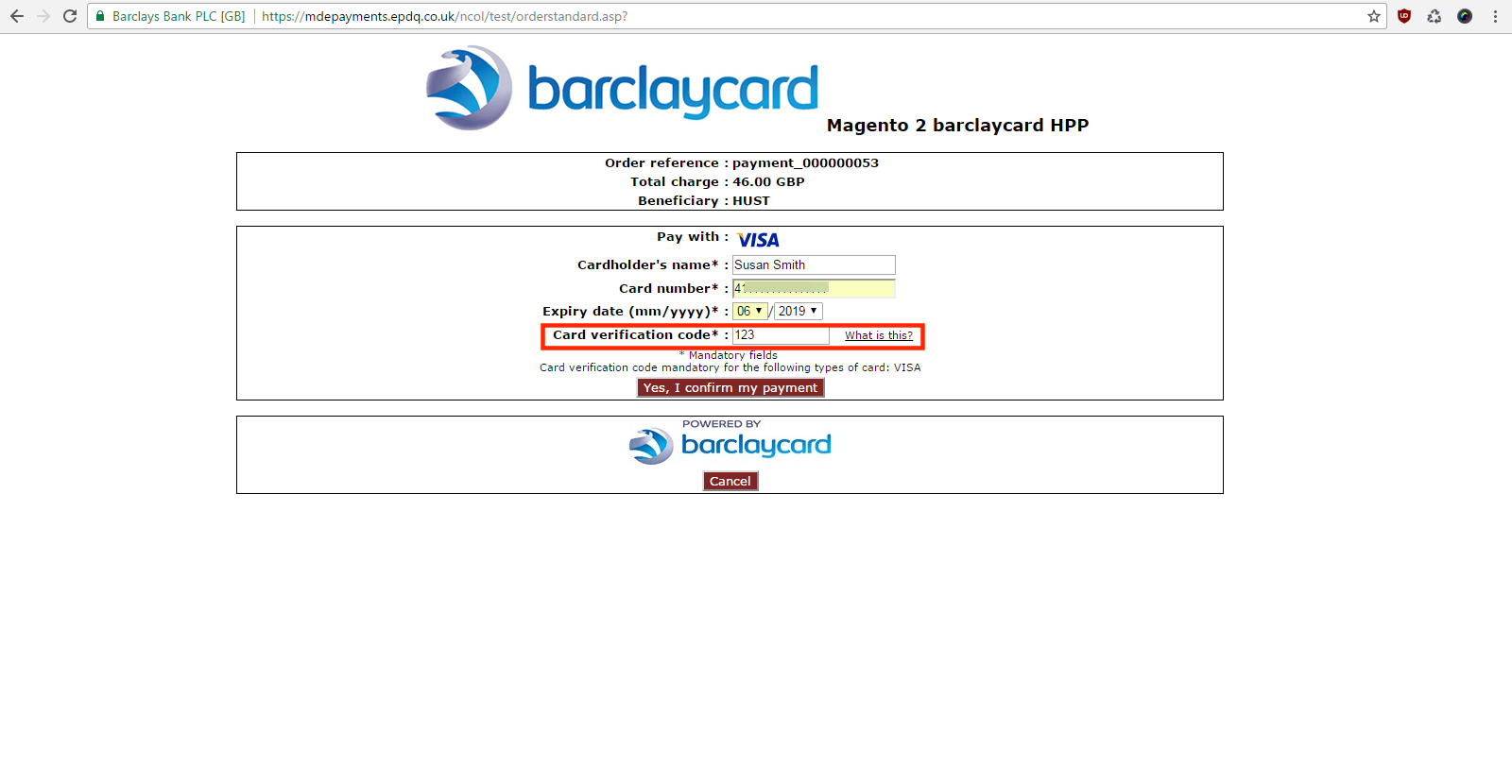 Check the final digits of a payment card (CVC/CVV)
Compare customer's address with data from card companies
Reject payment made by cards when info does not match
Build a prestigious brand image

With its establishment in the payment industry, Barclaycard is one of the most prestigious brands for payment card in the UK. Therefore, by associating your store with Barclaycard brand, you will build a much more prestigious brand image in the mind of customers. When shoppers see the Barclaycard logo on your store, they will be impressed at your brand and gain more confidence in your products. Since customers have put more trust in your store, they will be more likely to buy from it, especially in an e-commerce environment where customers are more susceptible to and are skeptical of everything
Full list of features for Barclaycard ePDQ Magento 2 Integration that help you accept payment easily:
Secure hosted payment page
Direct API integration with DirectLink
3D Secure
CVC Verification
Customize
High quality extensions and services

6-month Free Support

Free Life-time Updates

Open-source and customizable
Releases
Version 1.0.0 - Updated: December 15, 2016
Compatibility: Magento 2.1
Support Redirect Payment, improve the security. - Customer can Authorize Payment only or Authorize and Capture immediately. - Two step validate response. - Support Sha-up to 512 bit Encryption, the secure is more improve.
Version 1.0.2 - Updated: November 23, 2017
Compatibility: Magento 2.1.x (Commerce and Open Source)
### Added. - Direct-link payment method. - Capture order. - Refund order. - Cancel order.