Stripe Payment and Subscription
Keep money flowing in with Magento 2 Stripe subscription
NEW! Support Stripe.js v3 with Stripe elements for PCI DSS Compliance
Increase return sales with subscription manager
Prevent fraud with smart payment filter
Secure payment - IFrame checkout form
Working with various One Step Checkout Extension
3D Secure - Added security layer
Card Info Tokenization - Prevent interception
Apple Pay, Google Pay, Alipay and Giro Pay

Details
Enjoy a seamless payment process and advanced security with Magento 2 Stripe Payment Gateway Module
Shopping with security - Advanced protection for your info
Included in Stripe Payment and Subscription is a top of the world security toolkit. Our extension gives merchants multiple security layers to protect their data.
Check out with ease and convenience
Thanks to the inclusion of an embedded checkout form, customers can enjoy a seamless shopping experience being able to check out with as few as just 1 click.
Build brand loyalty with subscription business model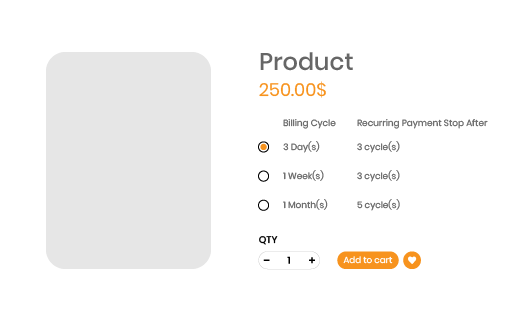 Rather than one-time sales, merchants can keep customers returning and paying with subscription model. In the long run, this will help merchants strengthen customer relationship, thus build up their brand loyalty

Add subscription plans for customers
Turn a current simple product into subscription product
Add multiple subscription options to each product
Set the number of payment cycles
Set multiple subscription prices

*Note that subscription product cannot be in the same cart with one-time purchase product
*Subscription products in the same cart have to be in the same billing cycle
Making payment from Magento admin panel (MOTO) with saved card function
Allow admin to perform payments from Magento 2 backend on behalf of customers' request through mails and phone calls
Admin can use multiple saved cards from customers' info for quick and secured payment
Both merchants and customers can have flexible choices of payment
Protect customer payment info with iFrame checkout form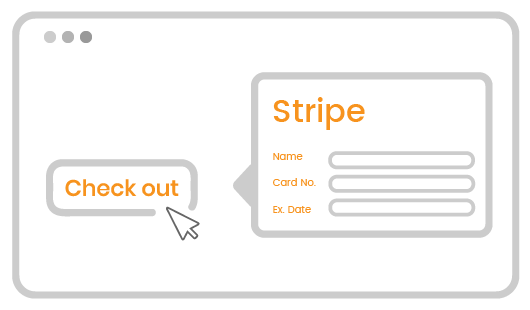 Filling card information into an unfamiliar online page is definitely uncomfortable for consumers. Our extension helps you by redirecting your customers to their trusted transaction context for security assurance.

Embed a Stripe checkout payment form right on your Magento 2 checkout page
Customer card info will be safely stored and processed on Stripe server
Merchants do not have to manage customer payment info by themselves
Smart fraud prevention algorithm - Payment filter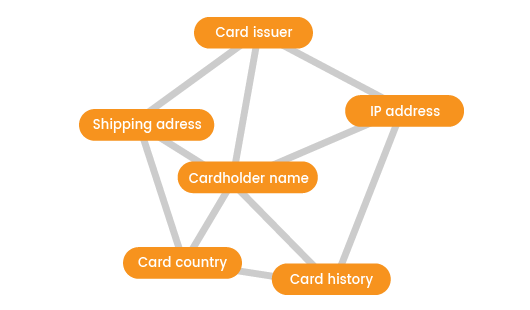 With Stripe trusted filter to prevent payments from lost or stolen cards, your customers will be more than happy knowing they are safe while shopping with you.

Set payment filters with rules preferences
Automate payment processing workflow
Ban countries with bad payment behaviors
Block payments that exceed required thresholds
Combine criteria to create complex payment rules
Prevent thefts and fraudulent payments with Stripe 3D Secure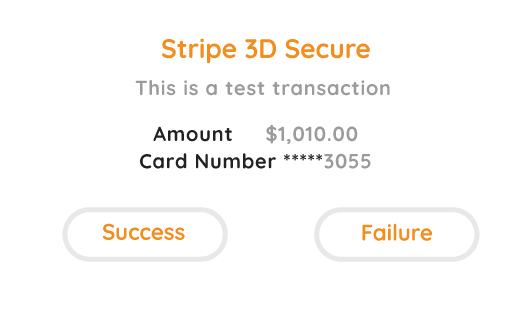 3D Secure adds another layer of protection in the form of an online authentication to your purchase. This method operates by asking for information regarding your current purchase environment.

3D Secure helps verify additional info from customers for authentication
Reduce the chance of using stolen cards
Stripe module meets requirements of banks that implement 3D Secure

Note that buyers cannot use 3D Secure to buy subscription product
Tokenization - Protect card data during transfer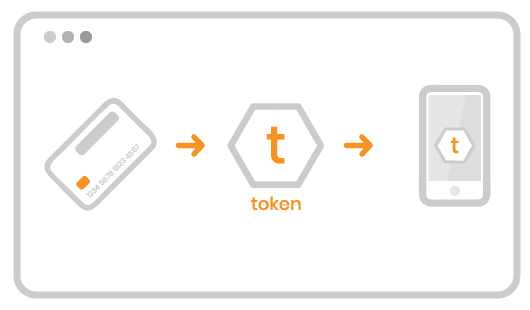 By encrypting customers' card information into an irreversable code, we guarantee the safety of your customers' personal data as well as your hard-earned trust.

Encrypt card details into a one-time-use token
The token has no inherent value
The real card info can not be traced
This token can not be used to make payment in any way
Check for invalid card info with CVC/AVS Verification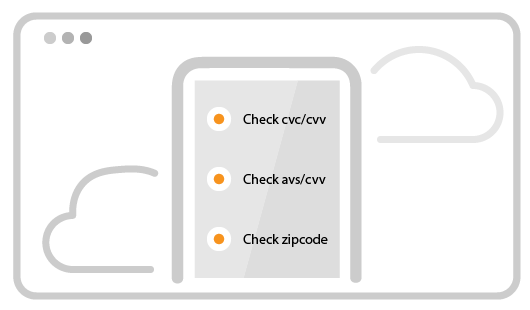 Check the final digits of a payment card (CVC/CVV)
Check customers' address (billing address, ZIP)
Compare customers' address with data from card companies
Reject payment made by cards with mismatched info
Pre-authorization - Verifying card balance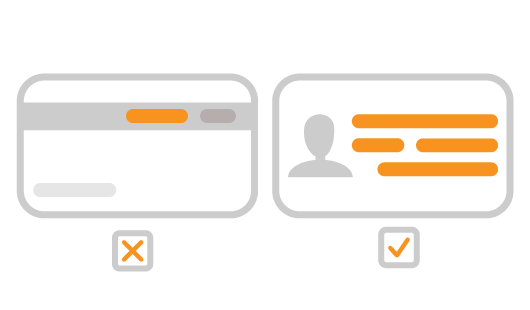 With a reliable pre-authorization system, you - the vendors are no longer vulnerable to fraudulent payment from cards with insufficient balance or early-cancelled payment. This protects you from having to refund, since money has not been transferred to your account. Reduced refunds helps to reduce chargebacks. (Chargeback occurs when payments are made with stolen cards and customers ask for refunds).

When making payment, merchants can authorize a card, meaning checking the account balance
An amount of money equaling to order value will be kept on hold
This amount ensures payment is guaranteed for merchants
The authorization will be released (expire) after an authorization cut-off date
Merchants can use Magento 2 back-end to capture the payment
Authorization ensures card balance is sufficient for payment
Full compliance with the payment card industry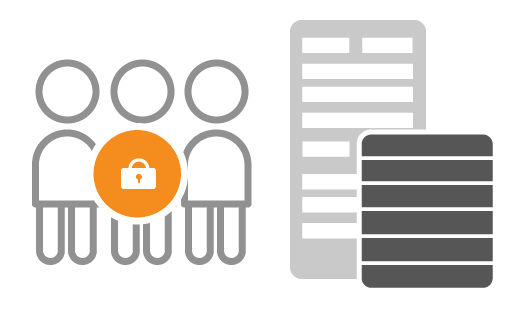 Stripe has the highest PCI DSS Compliance level (Level 1)
Support both Stripe.js v2 and Stripe.js v3 with Stripe Elements
Support direct API (this does not work with 3D Secure)
Payment card data processed on Stripe's server is highly secured
Merchants can trust Stripe with storing and processing card info
A seamless payment experience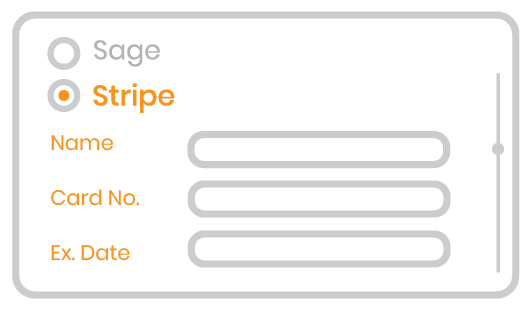 The embedded check-out form gives your customers a smooth journey throughout the purchase process.

Stripe embedded checkout form allows customers to pay without navigating away from the store site
Improve customer experience and maintain a fluid checkout flow
Save cards for effortless checkout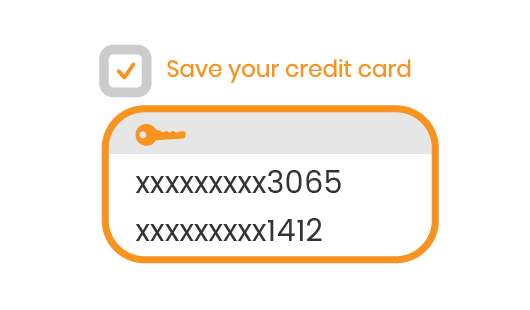 By eliminating a lengthy information input process with pre-saved card information, your customers now waste no time finalizing their order. Enough said.

Save customer card info upon making payment
Remove the hassle of typing in card details for customers
Multiple cards can be saved for customers to later choose from
Save customer service crisis with Direct Refund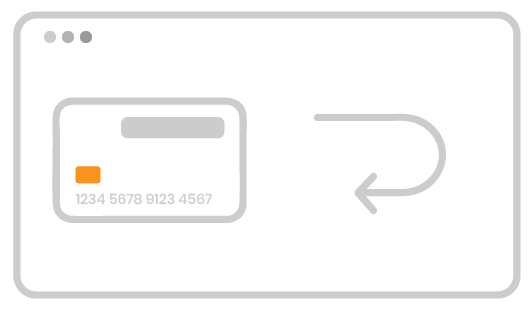 When customers request a refund, there is not much that you can do. If all else has failed, it is best to return their money to them as soon as possible. This will prevent further damage to your reputation and might even get you a Medal for Best Customer Service.

Merchants can perform refunds straight from their Magento 2 backend
With Direct Fund support, merchant can speed up refund process and help prevent customer dissatisfaction from turning into a crisis
Authorization and capture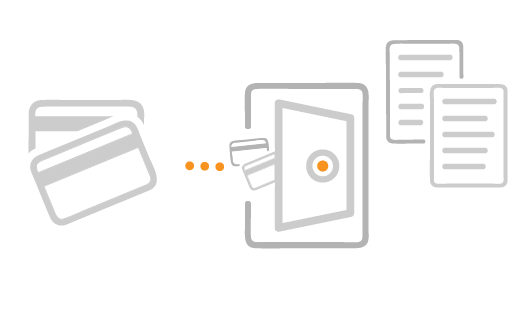 With auto authorization, merchants can verify customers' card balance
Merchants can capture payment without having go to Magento 2 back-end to request
Capturing payment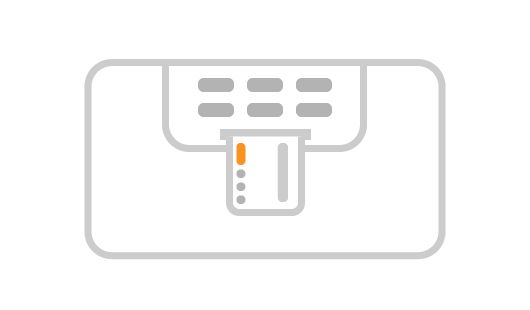 Customers might be able to request for payment immediately from their store backend
Merchants can to capture their revenue without leaving their store, reducing the risk of losing payment
Boost revenue and market exposure for merchants
Access over 25 countries with more than 500 million customers
Support 135 currencies for flexible options
Apple Pay, Google Pay, Alipay and Giro Pay Support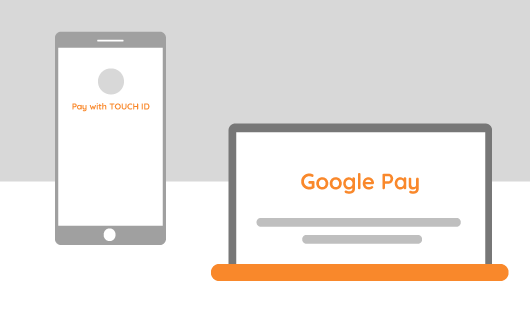 Stripe supports Apple Pay for maximum exposure to Apple's wealthy customer base
Pay right through your mobile device conveniently
Perform in-app purchases with an uninterrupted experience
Make payment even faster with support for Apple Touch ID
Google Pay gives access to a huge Android user base
Alipay and Giropay support to target European customers
Full list of features for Stripe Payment and Subscription Integration for Magento 2 that help you accept payment easily:
(NEW!) Single tap checkout with Apple Pay
(NEW!) Pay with Google Pay, Giro Pay and Alipay
Secure Iframe Payment
Smart payment filterign algorithm
CVC/AVS Verification
Tokenization
PCI DSS Level 1 Gateway
3D Secure Support
Pre-authorization
Full authorization
Capturing payment
Direct Refund
Saved card
Support multiple currencies
Support different payment card brands, including Visa, MasterCard, American Express
Support 25 countries
Support 135 currencies
Multistore Supported
Multi-Language Supported
Support subscription and recurring payments
Support Stripe.js v3 with Stripe elements for PCI DSS v3.2 Compliance
Customize
Didn't find what you need? Contact us for more information