Stripe Payment and Subscription
Keep money flowing in with Magento 2 Stripe Payment and Subscription
NEW Support Stripe.js v3 with Stripe elements for PCI DSS Compliance
Manage sales with subscription manager
Advanced security and filter algorithm: 3D Secure, Pre-authorization, Tokenization
IFrame checkout form
Compatible with One-Step Checkout extensions
Apple Pay, Google Pay, and Microsoft Pay support
Local payment options support - Giropay, Alipay, SOFORT, etc.
Details
Enjoy a seamless payment process and advanced security with Magento 2 Stripe Payment Gateway Module
Reach more customers
Stripe supports multiple countries, currencies and accepts major card brands as well as local e-payment options
Protect customers and your business with high-level security
Stripe offers advanced security with PCI DSS compliance to help businesses protect customer data
Build brand loyalty with subscription business model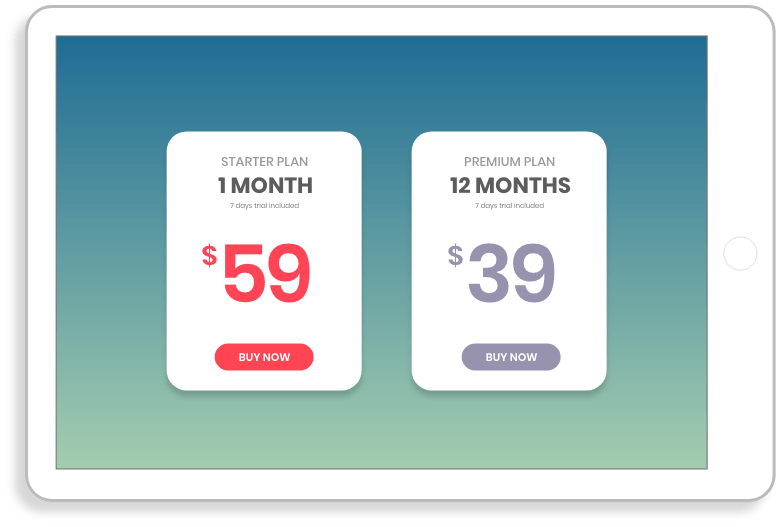 Rather than one-time sales, merchants can keep customers returning and paying with subscription model. This will help merchants strengthen customer relationship and achieve a stable revenue

Add subscription plans for customers
Add multiple subscription options to each product
Set up multiple subscription price and the payment cycle options
Manage subscription using a manager in Magento 2 backend

*Subscription product cannot be in the same cart with one-time purchase product
*Subscription products in the same cart must have the same billing cycle
NEW Make payment from Magento admin panel (MOTO) with saved card under exceptional circumstances
MOTO access allows admin to perform payments from Magento 2 backend on behalf of customers' request through mails and phone calls. This means both merchants and customers can have flexible choices of payment.

Customers can complete order payment faster in case of exceptional circumstances
Admin can use multiple saved cards from customers' info for quick and secured payment
Accept major credit/debit cards and local payment methods
Stripe is available to businesses in 25 countries and accept all major debit and credit cards in 135+ currencies.
Accept VISA, MasterCard, AMEX, Discover
NEW Support Alipay, Giropay, Bancontact, eps, iDEAL, MultiBanco, P24, SOFORT
Apple Pay, Google Pay and Microsoft Pay Support
Stripe has support for the payment and wallet services from popular operating systems, allowing customers to pay quickly using the latest technology for smartphones, tablets and computers. These payment options have the advantage of being more secured and convenient than traditional credit/debit cards
Apple Touch ID support for single-tap checkout
High-level security implementation for customers' payment data
Protecting customers' payment data is very essential for eCommerce businesses. With our Stripe integration, Stripe processes your transactions and customer data for you
PCI DSS Compliance level 1: Stripe has the highest level of security compliance
Tokenization: encrypting card data into irreversable code for protection
3D Secure: environment verification to protect customers from fraudulent payment made by their credit cards
CVV/AVS Verification: Basic authentication to identify the card users
Flexible payment actions
Vendors can choose between two types of popular payment actions. Stripe also supports direct refund
Authorization only: puts a hold on an amount of money on the credit card based on the projected sales to be captured later
Authorization and capture: allows merchants to immediately receive the payment at the time of the purchase
Fluid and personalizable payment experience
Our Stripe integration offers comprehensive functionalities for users to take advantage of. An improved user experience is our priority.
Stripe IFrame provides your customers with their trusted transaction context for security assurance without breaking fluidity.
Merchants can change various elements in the Stripe checkout to keep it consistent with their website design and branding
Customer data and multiple cards can be saved to be quickly used in the form in future purchases
Full list of features for Stripe Payment and Subscription Integration for Magento 2
NEW Support Stripe.js v3 with Stripe elements for PCI DSS v3.2 Compliance
NEW Support multiple payment options: Alipay, Giropay, SOFORT, iDEAL, etc.
NEW Support Google Pay, Apple Pay with single-tap checkout, Microsoft Pay
Secure Iframe Payment
Smart payment filtering algorithm
CVV/AVS Verification
Tokenization
PCI DSS Comliance Level 1
Support 3D Secure
Pre-authorization, authorization & capture
Direct Refund
Card saving
Support multiple currencies
Accept VISA, MasterCard, American Express, and Discover
Support 25 countries and 135+ currencies
Support multistore setups
Support multilanguage setups
Support subscription and recurring payments
Customize
Didn't find what you need? Contact us for more information