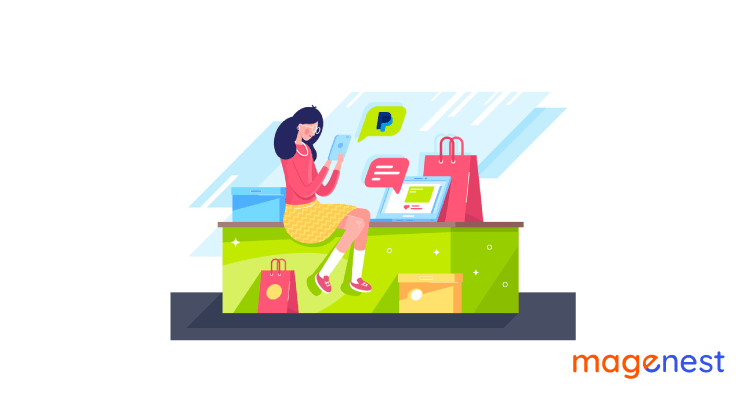 PayPal is synonymous with peer-to-peer (P2P) payments and consumer digital wallets. PayPal, throughout the years, has dabbled with creating options for users to pay using their PayPal balances at physical stores.
Despite a few unsuccessful attempts, PayPal appears to have ironed out the glitches in the process. Users of PayPal may now spend their balances at brick and mortar stores using near field communication (NFC) technology.
This article is for anyone who has ever questioned, "How to use Paypal in stores?" We'll go over the numerous methods for using your PayPal balance to make purchases. Also, we'll enlighten you — retailers — about the various ways you can accept PayPal payments in your stores.
What is Paypal? How to Use Paypal?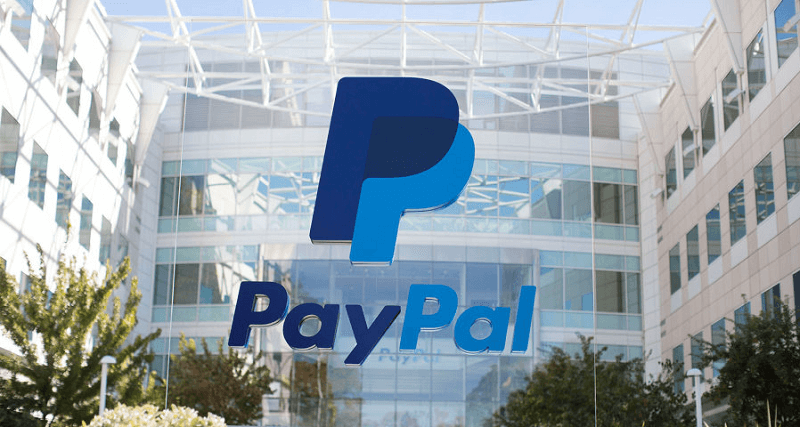 PayPal allows you to purchase stuff all around the world through electronic funds transfers. Basically, you will have a digital wallet which is safer and more convenient than paying with cash or a credit card.
To use Paypal, you need to sign up for an online PayPal account that is connected to your bank account, credit or debit card, or all three. Yet, Only a card with a security number can be linked for safety purposes (a CVV code). You can usually redeem points if you've linked a credit card, and have extra peace of mind if your card offers fraud protection.
After you've set up PayPal, you'll need to transfer money from your bank to make a balance. If the price of an item exceeds your balance, funds will be deducted from your PayPal account first, followed by your linked bank account or card.
Just keep in mind that transferring funds from your bank to your PayPal account might take up to 3-5 days.
>> Must read: How to configure Paypal payment method in Magento 2
How to Pay with Paypal in Stores?
If you have a PayPal balance but want to spend it at a physical store, you have three choices: NFC-based payment using your Android phone, a PayPal-issued card (of which there are numerous), and QR codes.
It's also important to keep in mind that PayPal has removed two earlier in-store payment options: payment codes and the cell phone plus pin approach. (Support ended for both on March 31, 2018.)
Let's look more closely at PayPal's debit cards.
Paypal Cash Card
This is the debit card you are eligible for if you are a personal (rather than a company) user of PayPal. There is no charge to get the card, and there are no monthly or yearly fees to use it. You will, however, be billed a $2.50 fee for ATM withdrawals at non-MoneyPass ATMs in the United States (MoneyPass ATM withdrawals are free).
PayPal Business Debit Mastercard
Only those with a Business PayPal account are eligible for the PayPal Business Debit Mastercard. (If you don't already have a PayPal Business account, follow our PayPal Business account setup tutorial instructions to get one.) It functions similarly to the PayPal Cash Card, with one notable exception: you will receive 1% cashback on all transactions. Your cashback is determined at the end of each calendar month and automatically credited to your PayPal account.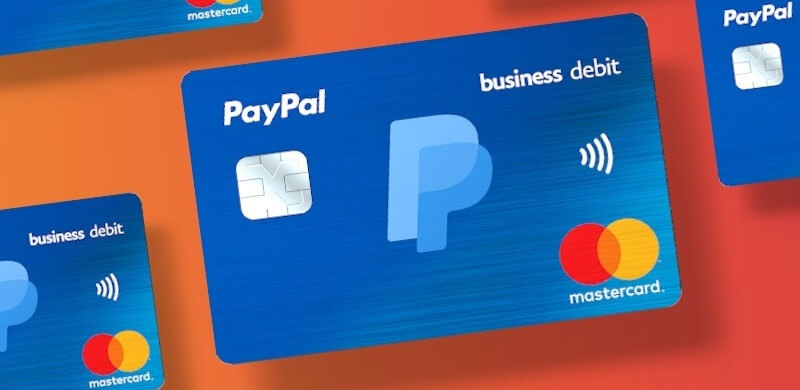 While there are no monthly or annual fees associated with the PayPal Business Debit card, you will be charged a $1.50 fee per ATM withdrawal (plus any amount charged by the ATM owner), a 1% foreign transaction fee on non-US transactions, and a 1% fee on your total withdrawal amount at any non-US ATM.
PayPal PrePaid Mastercard
The PayPal PrePaid Mastercard allows you to transfer money from your PayPal account to your prepaid card in real-time. Direct Deposit lets you have your paychecks (or government payments) immediately transferred into your prepaid card account. Furthermore, you may load cash onto your card at any of the NetSpend Reload Network's 130,000+ stores. (Fees may apply; contact the location for further information.)
PayPal Credit Cards
PayPal also has two credit cards with its own logo (though, apart from depositing cash back rewards into your bank account, these cards have very little to do with your actual PayPal balance). PayPal Cashback Mastercard and PayPal Extras Mastercard customers receive different incentives and rewards.
Where to Pay with PayPal in Stores?
There is no official list of companies or places that accept PayPal payments in-store. Of course, because PayPal debit and credit cards are accepted by any shop that accepts Mastercard, almost every business that accepts credit cards can take PayPay payments through this route.
Likewise, in order to accept NFC payments, retailers must have the required equipment, namely an NFC-capable credit card reader or terminal. Finally, though most stores do not currently offer PayPal QR codes, CVS's move may herald the start of a trend.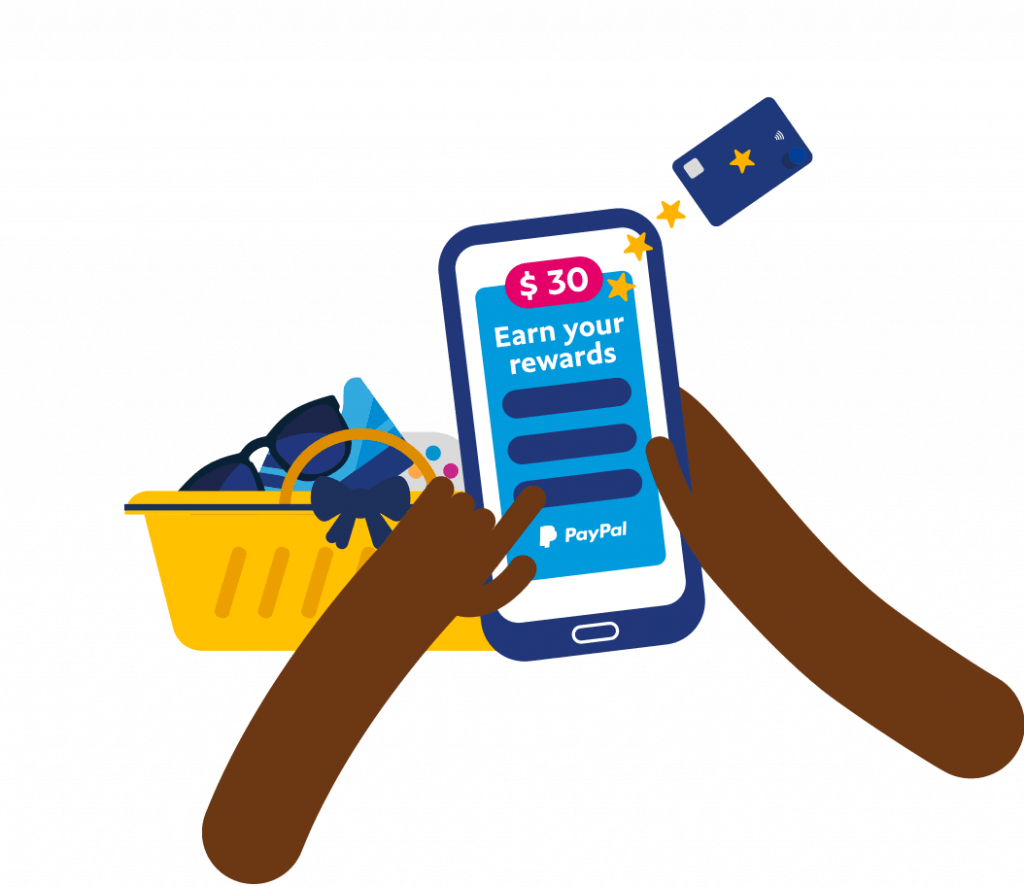 If you're questioning which online retailers take PayPal, the full list is just too long to display here. PayPal, however, compiled a list of some of the largest PayPal-friendly sellers, which contains the following names:
Dell

Best Buy

Microsoft

Bed Bath & Beyond

Uber

eBay

Expedia

Starbucks (online)

Ikea

Lowe's

Walmart

Playstation Store

Steam
>> Read more: How To Start An Online Store Successfully
How Can Merchants Accept PayPal Payments?
The good news is that you do not need to be a PayPal merchant to accept payments from PayPal customers in your business. (It's a different story if you want to accept PayPal payments online. I recommend that you read the PayPal review to discover if the company's merchant services meet your requirements.)
Keep in mind that PayPal allows customers to pay in three ways: Using one of PayPal's Mastercard-backed debit or credit cards, NFC payments, and QR codes.
PayPal Debit & Credit Cards
Another good news is that you won't have to change anything to take PayPal cards if you already take debit or credit card payments. You're good to go as long as your agreement includes Mastercard processing (which it almost certainly does). If you don't currently accept credit/debit cards and are considering using them, we recommend taking a look at the top-rated credit card processors as a starting point.
PayPal NFC Payments
You (the merchant) must have NFC-enabled hardware in order for most consumers to pay using NFC using Google Pay. Look for the contactless payment sign on your credit card reader/terminal, or consult the user manual or online for more information. Users of Samsung Pay may use a useful tool known as MST (magnetic secure transmission) to simulate a card swipe even when the terminal does not support NFC hardware, but likely you won't see this feature used very often.
PayPal QR Codes

You may generate a QR code from PayPal's website and print it yourself, or you can order table cards, wallet cards, or stickers (or a bundle of all three) from PayPal's QR accessories page. When a customer scans your QR code with their phone's PayPal app, they may transfer the amount owing to you immediately from their PayPal balance.
Accepting PayPal Online
While we've been emphasizing accepting PayPal in-store in this post, it's worth noting that retailers trying to take PayPal online can use PayPal Checkout as an alternative payment option in addition to PayPal Standard. With PayPal Checkout, customers sign in to their PayPal account from a product detail or shopping cart page and verify their payment information in a secure pop-up window on your site.
It offers the advantage of allowing your customers to check out without having to fill out forms on your website because the customer's contact and shipping information — that are already saved in their account — are simply transferred onto you.
Of course, the beauty of PayPal Standard, as opposed to PayPal Checkout, is that a customer does not even need to have a PayPal account to use it to make a transaction, therefore you won't want to rely only on PayPal Checkout.
Choose Your Preferred Way to Pay in Stores
Before using PayPal to pay at a store, ensure it is set up to use your preferred payment method. If you have money in your PayPal account, it will be deducted first. If you spend more money on PayPal than you have, your preferred payment method will then be used.
You can use a PayPal credit card, a connected credit card, debit card, or bank account, or establish a new payment account to draw funds from.
Step 1: Access your PayPal account.
Step 2: To enter PayPal Settings, choose the gear icon in the upper-right corner.
Step 3: Near the top of the Settings page, select the Payments tab.
Step 4: At the bottom of the Your Preferred Way to Pay section, click Change next to the store icon.
Step 5: Choose PayPal Credit as your backup option if you have a PayPal Credit account.
Step 6: Choose one of the connected accounts from the list to use as your backup payment method.
Step 7: If you want to add a different backup payment method, click Link a New Card or Bank. Follow the prompts to provide the necessary payment method details.
Step 8: When you're finished, click Save.
Frequently Asked Questions about How to Use Paypal in Stores
Question 1. Do I have to pay any fees?
PayPal does not impose any fees when you make a purchase. If you pay with a credit card, your credit card company may charge you a fee.

A fee will be charged for currency conversion when making an international purchase.

PayPal will also impose fees if you are a merchant.
Question 2. Will my transactions be secured?
PayPal encrypts and actively monitors all transactions, thus there is built-in security. They are investing in security because data security is fundamental to their business.
Question 3. How to keep track of purchases?
After each transaction, you will receive an email confirmation of payment. You may also log in at any time to view your payment history.
Question 4. What if I really don't see what I paid for?
Don't worry, PayPal offers coverage if an eligible item fails to arrive or differs significantly from the seller's description; learn more on their website.
Question 5. Who accepts PayPal?
PayPal has been active for almost 10 years, and millions of merchants throughout the world use it. If you want to see which stores accept PayPal payments, go to the PayPal Directory.
PayPal logos are commonly found in online shops that accept PayPal. When you make a purchase, click on the icon and input your PayPal account information, such as your username and password. Use the PayPal app on your mobile device when you're out and about. Apps are available for both Android and iOS.
Question 6. Is money on Paypal transferable? If yes, how to transfer?
Yes, you may send money to friends and relatives using PayPal, as well as back to your bank account, and arrange recurring payments for some subscription services.
Question 7. How do I set up an account?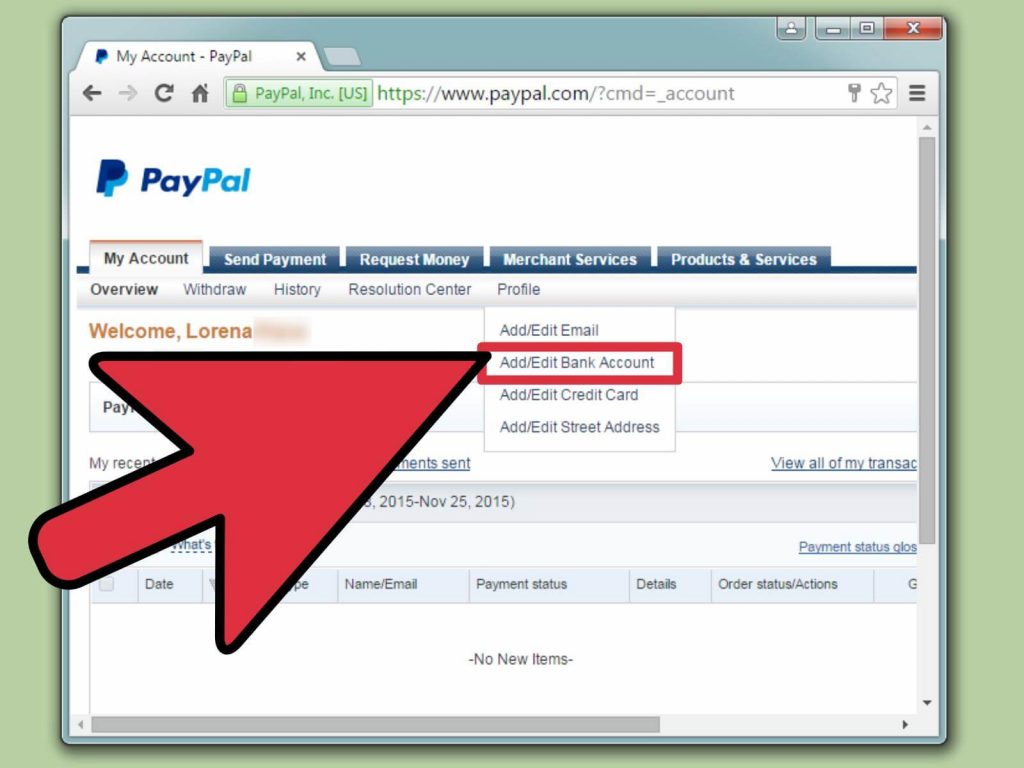 It's simple. Go to the PayPal website and then:
Enter your information, including your email address, and create a password.

Connect a bank account, a debit card, a credit card, or even all three.

Create a preferred payment method.

That's all! You can now go shopping.
Question 8. Can I buy and sell cryptocurrency with PayPal?
Yes. PayPal's cryptocurrency exchange allows customers in the United States (excluding Hawaii) to use their PayPal accounts to purchase and sell Bitcoin, Bitcoin Cash, Ethereum, and Litecoin.
You cannot, however, transfer bitcoins into and out of your account.
Please keep in mind that PayPal charges a fee depending on the difference in market pricing from its trading service provider, Paxos, and the conversion rate between US dollars and the crypto asset. This cost, known as "spread," is disclosed by PayPal before you complete your purchase.
Also, a transaction fee is charged in addition to the spread when buying and selling cryptocurrency.
Conclusion
PayPal provides a dizzying assortment of payment capabilities for both customers and retailers, and the list of services is expected to become even longer in the future. Will there be direct NFC functionality in the PayPal app, or will Apple Pay be added? That is unknown at this time.
Meanwhile, we can all rejoice that the future has arrived and that we can now spend our PayPal balances in stores — rather than simply online.