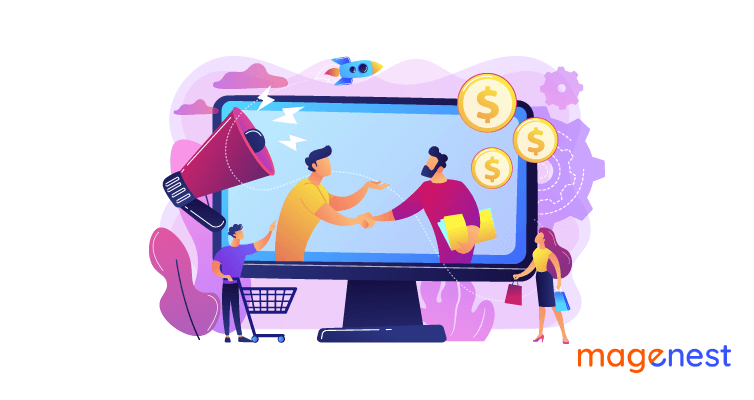 As reported by an IAB study, users clicked on affiliate links more than 5 billion. Additionally, these links were responsible for above 170 million commercial transactions as part of affiliate marketing programs throughout the world. As a consequence, the efficiency of this marketing tactic is beyond doubt.
You probably have heard the above term: "affiliate program", but with all of the different digital marketing strategies out there, it may be a little confusing.
So what exactly is an affiliate program?
What is an Affiliate Program?
Simply stated, the affiliate program definition is one agreement in which a business pays another business (called "the affiliate") a commission for sending sales or traffic their way.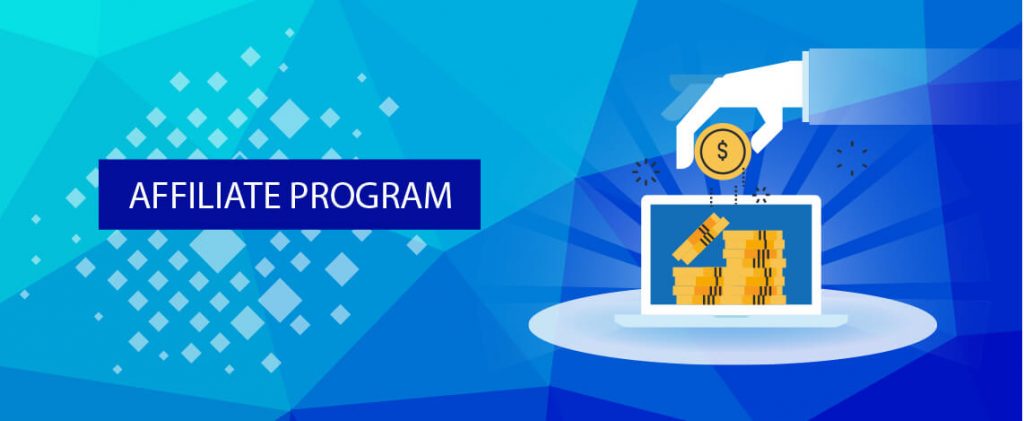 This can be accomplished via web content, social media, or product integration. The affiliate will get a unique link (called "affiliate link") from which clicks can be tracked, normally using cookies.
The affiliate program can be viewed as a simple relationship between two website parties: an advertiser and a publisher. The advertiser (you as the eCommerce store owner) has products they want to sell, with the publisher (called affiliate) will promote those products on their own site and gain commission. Hence the eCommerce store owner needs to collaborate with other sites that mainly publish content and review products.
How many Types of Affiliate Programs are there?
The affiliate marketing program is divided into different types, varying from online courses to website builders to marketing affiliates. So making sure you'll pick the one best fit for your business and with the highest earning potential is important.
Firstly, when picking affiliate marketing programs, you'll want to bear in mind the avenues or platforms your audience spends most of their time — for example, does your buyer persona scroll Facebook, read blog posts, or use search engines if they need to research new products?
On the other hand, is your buyer persona someone who's constantly searching for a good deal, and would enjoy a link on a coupon section? Or are they more excited about doing a lot of research before actually purchasing, making your promotion efforts more valuable on a review site?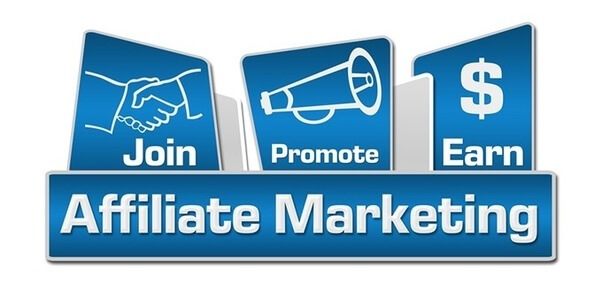 Then take a look at some common types of affiliate marketing programs so you can start brainstorming prospective avenues for your marketing efforts:
#1 Search affiliates
With this program, you'll have entrepreneurs or freelancers pay their money to promote your offer actively on search results or other online advertising platforms like Facebook Advertising.
While you'll want to make sure your partner is following all advertising guidelines, this could work for your own sake if your partner has SEO knowledge and wants to A/B test to see which advertisements result in the most ROI for them and the most referrals for you.
#2 Bloggers/influencers
If there are outstanding bloggers or social media influencers in the same industry who engage with your perfect buyer persona at regular intervals, you may consider partnering with them.
For example, if you sell kitchen appliances, it will be suitable to reach out to YouTube influencers who often post recipes, and ask if they'd feature your product as a "suggested tool" in their next recipe post. At best, this would lead to your target audiences checking it out at your website, and if they love the products you offer, could provide the influencer. with revenue.
#3 Review sites
If you offer a product or service that is more niche or expensive, possibly most of your buyers need to research that topic before buying.
If that's the case, it may be a good idea to research the top review sites concerning your product or service and reach out to the business that wrote the piece, asking whether they'd be keen on providing an affiliate link to your product or service in the text.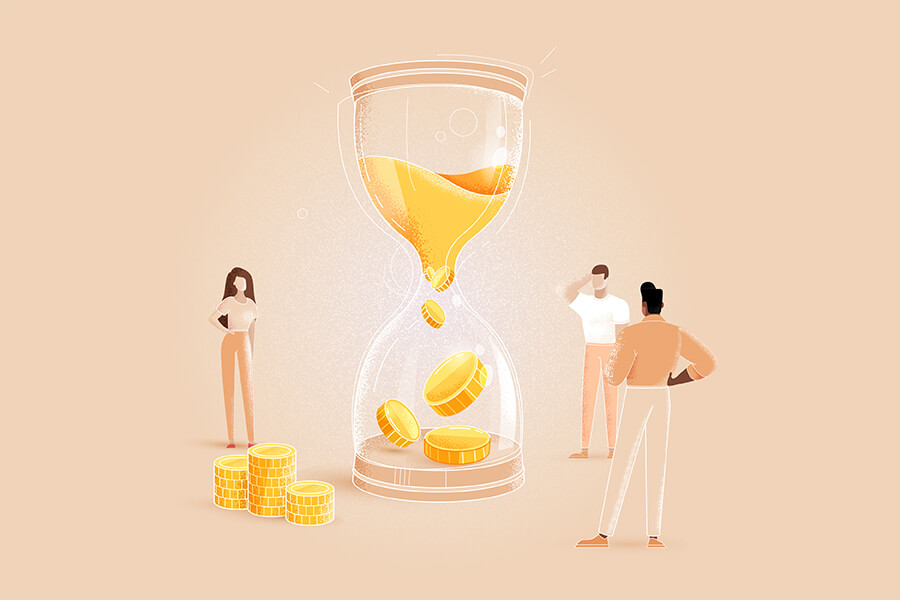 #4 Coupon sites
If you're offering a new product or service that isn't so common in the marketplace, you may try designing an affiliate partnership with a coupon site for a limited period.
While you don't want to lose money by giving your product away at a reduced price, it could be useful at getting some first-time buyers to check your website out and become your brand advocates.
#5 Email marketing
This is most beneficial in small doses.
You don't need any partners mailing bulk emails to customers who aren't concerned about your products or services, but with appropriate consideration for who will receive those emails, this could be a useful method.
For example, if you sell design tools, you may reach out to marketing agencies and ask, if they're cooperating with a specific client on a project, whether they will consider sending a URL from your site at the heart of the email. This can help their clients leverage your tools to create better quality content while furnishing agencies an additional source of income.
What are some Affiliate Program Examples for eCommerce?
According to Business Insider, income from usage of affiliate programs has risen by 10% per year since 2015, and this dynamic is likely to continue until 2023. This marketing tactic is increasingly effective for both e-commerce and their associates.
Besides Amazon Associates and its popular affiliate program, many eCommerce businesses have comparable strategies that can be great affiliate program examples:
#1 Etsy Affiliates
Despite its low commission of just 4%, Etsy still got one of the most fascinating affiliate programs, with a huge variety of products that draw the attention of a mass audience.
#2 eBay Affiliates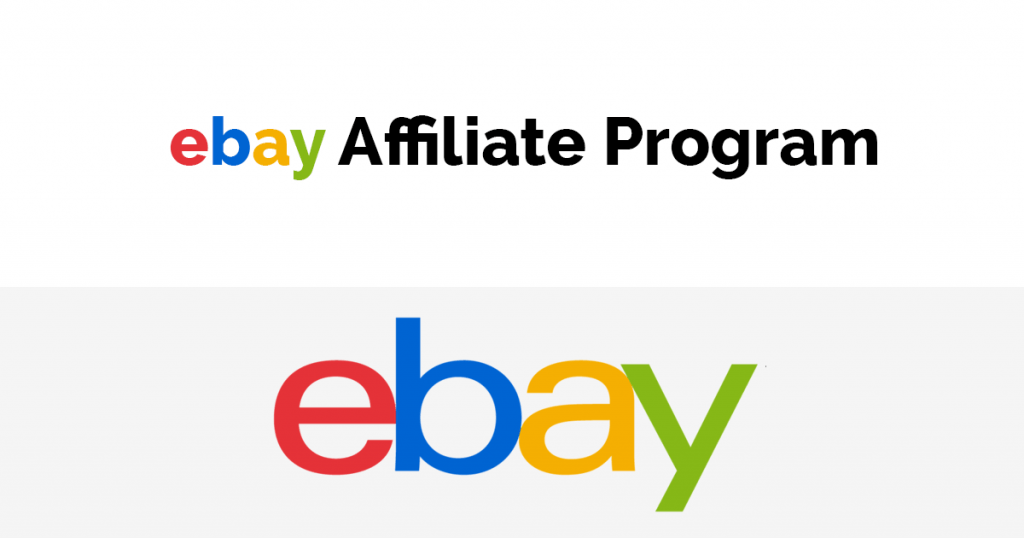 eBay is known for its very high commissions, from 40% up to 80%, its affiliate program fiercely competes with Amazon's, providing various solutions to gain economic benefit from third-party applications and websites.
#3 The Zalando Partner Program
Zalando's affiliate commissions are 8%, but it has a wide selection of clothing, accessories, and shoes online to provide. Like eBay, Amazon, or Etsy, Zalando has a customer community and a recognized brand, which brings added value.
#4 AliExpress Affiliate
The commission is variable, maximum up to 50%, which drives AliExpress to compete with the previous ones, and notwithstanding its short trajectory (originated in 2010), its affiliate program is still a reference of affiliate program eCommerce.
These affiliate program examples are very inspirational. But startups and medium-sized firms should not think that this marketing tactic is out of their reach. No matter their size, industry, or product, all online retailers will make a fortune launching their affiliate program.
What are some tips for the Best Affiliate Program?
#1 Carry out competitor research
Prior to jumping into the world of affiliates, analyze in-depth what your competitors are doing. Compile a list of your competitors and search for their affiliate programs on Google.
You can design an Excel spreadsheet to keep an eye on their affiliate network of choice, commission payouts, bonuses, incentives, cost-per-lead cost-per-action.
You can even try joining their affiliate program to understand what kind of emails and incentives they're offering their affiliates. For example, if your competitor pays 10% per sale which brings that business to well-known review websites, you can match that commission and target those sites.
#2 Adopt a helpful extension
Running an eCommerce store may be difficult at times due to fierce competition. However, you can still make yourself successful by saving up time and resources on affiliate programs to do other essential tasks.
But how to do that?
If you are a Magento-based store, luckily, our Magento 2 Affiliate will be a perfect choice. It not only helps you optimize the possibility of Affiliate Marketing with engaging campaigns but also designs an appropriate affiliate program, tracks down all transactions, and grow your customer base.
In particular, you can build and set up your own rules for affiliate marketing programs. There are 4 types of programs to choose from and have full authority over the commission shares. This comprehensive journey will profit both retailers and customers.
With different extensions, multi-level marketing has never been this easy!
#3 Carefully calculate your commission pay-outs
There aren't any specific formulas for commissions.
If you generate a huge amount of sales from your affiliate marketing program, you can pay up to 20% on product sales, but don't forget other factors such as customer lifetime value (CLV), customer retention rate (CRR), cost of goods sold (COGS), … Don't get overwhelmed since there are lots of factors to consider.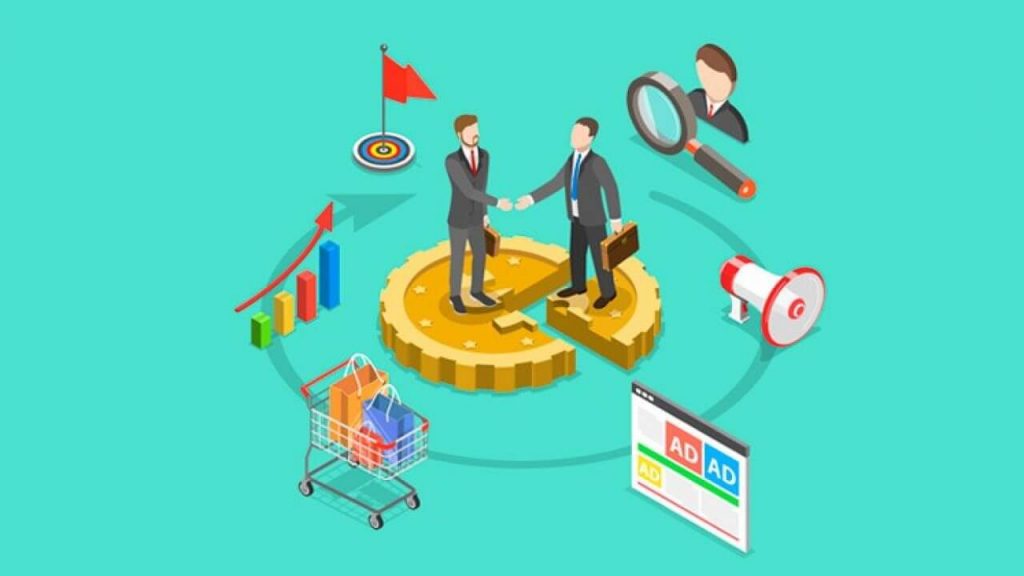 Here are some tips to consider when choosing your payouts rate:
Don't pay based on impressions or clicks.

You need to persuade affiliates to choose your program so be generous with them.

Strong commissions rapidly scale your program.

Incentives affiliates with promotions or contests.

Set up commissions based on competitor analysis.

Begin with an affiliate network.
Final thoughts
Hope the ultimate guide above can help you have a clear look and thorough understanding of affiliate programs.
With an affiliate system, you can leverage the abilities of other websites in your niche to promote your offerings and quickly grow without investing a great deal of money upfront. In the end, you will generate more sales while best described as a trusted store on trustworthy third-party sites.