Xero Integration
Control your finance with Magento 2 Xero Connector
Track income and cost easily
Update changes to accounts in Xero
Sync product, customer, order to Xero
Auto-sync or sync between intervals

Details
Automate your accounting in your Magento store with Magento 2 Xero Connector
Easily track invoice
Automatically track invoice and revenue in your Magento 2 store with Xero Integration
Sync data from Magento 2 to Xero
Sync different types of data from Magento 2 to Xero, including products, customers, orders, and invoices
Sync data from Xero to Magento 2
Sync product, customer and receipt data from Xero to Magento 2.
Sync your sales revenue from Magento 2 to Income in Xero 2
Automatically update incomes to your profit and loss statement when your invoice is paid
Update changes to products in Xero when admin updates product data in Magento 2
Map payment methods to your xero invoices
Support 9 payment methods
Paypal
Braintree
Bank transfer
Cash on Delivery
Paypal Billing Agreement
Authorize.net Direct Post
Braintree Paypal
Purchase order
No payment method required
Each customer might have a totally different payment method. Tracking which payment method customers use might prove difficult in the long term. Magento 2 xero Connector allows you to sync payment methods of each invoice in Magento 2 to Xero invoice
Map tax rates for orders from Magento 2 to Xero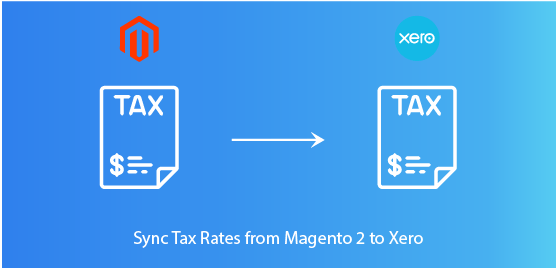 Ensure tax calculation on Magento 2 and Xero are matched
Sync tax codes from Magento 2 to Xero Invoices
Tax codes are in compliance with xero standards
Taxation is an essential element that complicates the accounting and invoicing process. Different countries, regions and products have different tax policies. By mapping tax codes from Magento 2 to Xero, we can ensure tax calculation will be accurate for orders.
Sync products from Magento 2 to Xero
Create new product in Xero when store managers create a new product in Magento 2
Update changes to products in Xero when admin updates product data in Magento 2
Sync customers from from Magento 2 to Xero
Create customer in Xero when customers sign up for a new account in Magento 2. Ensure accurate customer information.
Sync changes Magento 2 customer profiles to customer info in Xero
Sync order from Magento 2 to Xero
Create new Unpaid Invoices in Xero when customers buy products and services in Magento 2
Update changes in Magento 2 Orders to Xero
Sync from Magento 2 Orders to Unpaid Invoices in Xero
Sync invoices from Magento 2 to Xero
Create paid Invoices in Xero when customers successfully paid for products
Update changes in Magento 2 Invoice to Xero Invoice
Sync payment methods and tax codes from Magento 2 to Xero Invoice
Easily pick which way to sync from Magento 2 to Xero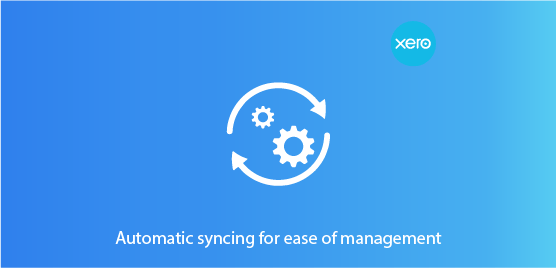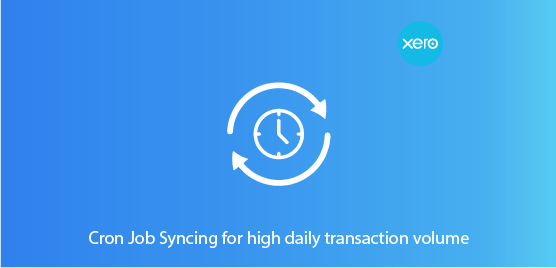 Enable or disable syncing for products, customers, orders, invoices, and credit memos
Choose automatic syncing for real-time transferring data between two platforms
Sync between intervals (cron job) to reduce workload for your server while still maintain updated data
Sync individual modules to keep control of your data
Make changes to accounts in Xero based on Magento 2 transactions
Update changes to asset account in Xero
Update changes to income account in Xero
Update changes to expense account in Xero
Easily set up and configure for syncing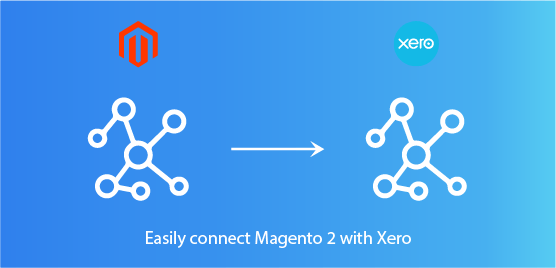 Set up Xero connector in three easy steps: sign up a Xero account, get the API keys and put it in your Magento 2 store
Mapping data between two platforms without knowing any code
Full list of features for Magento 2 Xero
Auto track your invoice and revenue
Sync payment methods for each invoice incurred
Sync tax methods for products purchased
Sync product data from Magento 2 to Xero
Sync order data from Magento2 to Xero
Sync customer data from Magento 2 to Xero
Sync invoice data from Magento 2 to Xero
Sync product and customer data from Xero to Magento 2
Sync products, customers and sales receipts from Xero to Magento 2