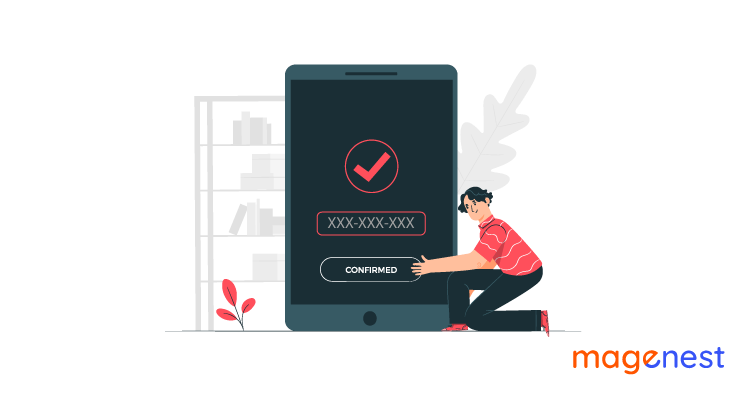 Obviously, you can find the confirmation code everywhere. It is commonly used to register and engage in many activities on online platforms. In other words, you have to fill in a confirmation code when you first visit and register on a certain website in order to confirm your registration. In fact, there are many sites that you can use the confirmation code, e.g eCommerce websites, social networking communities, etc.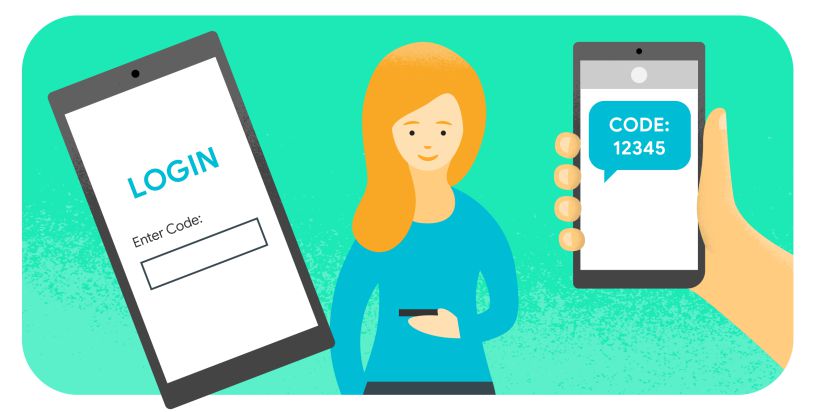 However, confirmation code is an intriguing definition to learn about. Let's take a look at the article below to gain more insights into the confirmation code.
5 things you need to know about confirmation code
1. What is the confirmation code?
It is commonly known that a confirmation code is a piece of data that is mainly used to confirm the necessary information, especially a certain property or attribute. The data can be seen under many types of alphanumeric lines of data, such as code, cipher, captcha, etc.
It is certainly a secure method of protection that is widely used by most merchants, business owners, and sellers to prevent their websites from cyber attacks.
More specifically, before finishing the registration process, website users will see a line of alphanumeric code which appears randomly above the box. This textbox allows visitors to type the code inside to confirm their registration. Because the code appears randomly so there will be no identical code the second time logging in if the process has not been confirmed yet.
Moreover, depending on each website, the type of code can be different. However, the most widely and commonly used is certainly captcha.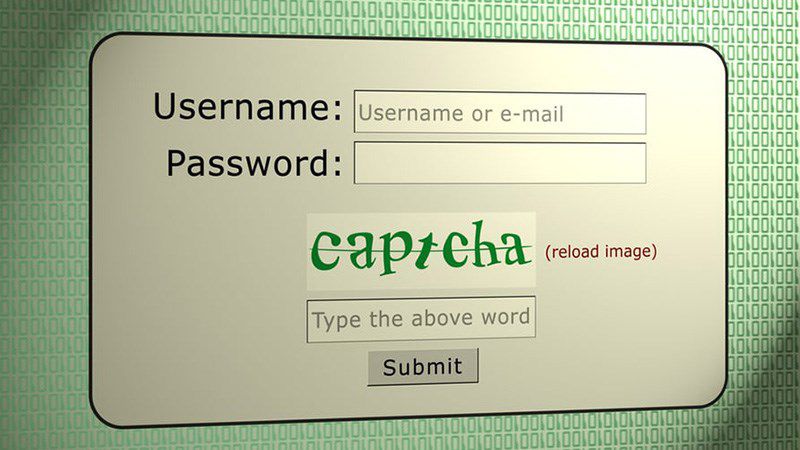 2. Why is confirmation code important?
You may wonder about the importance of confirmation code and the reason why it is widely seen on online platforms. In fact, it is used as a quick and safe way to confirm and protect your registration process. Obviously, the rapid growth of the Internet has made both positive and negative impacts on our lives.
Despite many benefits which help to boost sales revenue and profits, there are more and more cyber attacks on many online platforms. They aim to steal personal information or money from bank accounts. These problems have an adverse effect on the customers' minds which leads to the fact that they become more hesitant whenever they have to provide any personal information online.
In terms of the risks that merchants have to deal with online buyers, a confirmation code is a secure method that helps them to avoid customers from making fake orders or cheating.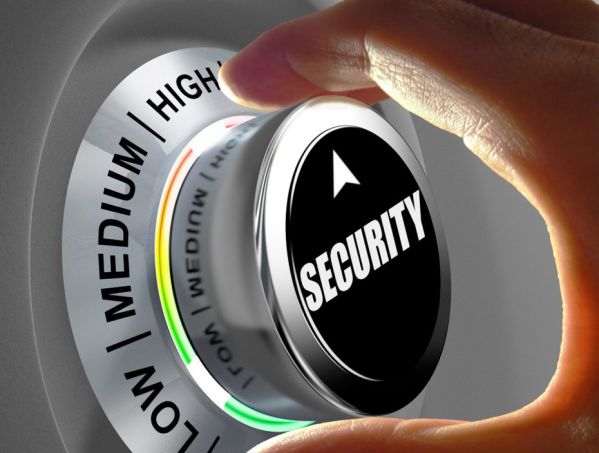 Speaking of eCommerce websites, having a unique identity is greatly important because those websites will require a large amount of information for their selling process so that the merchants can keep track of the customers' payment and order process. Moreover, confirmation code on social networking sites is also useful because it allows you to save details and preferences of customers quicker.
A really clear reason why we should use confirmation code is that the code will not easily be typed and carried out by robots or spambots. So, it becomes easier to figure out who is registering and whether they are real people or robots.
In general, a confirmation code is a good way to enhance the security of the online business. It, obviously, can prevent cyberattacks, such as online criminals and hackers, from stealing any data from online stores and their customers.
3. How does the confirmation code work?
The confirmation code works effectively to ensure the registration process. In fact, the code can be generated by its functions. The programs will generate the code under the string of numbers, characters and letters combined. There are some basic steps that you can take note of and follow, including:
After filling in some necessary information, you will be required to check your email or smartphone to get the confirmation code.
A string of alphanumeric code will be sent directly to the users' email or SMS messages. You should check them carefully.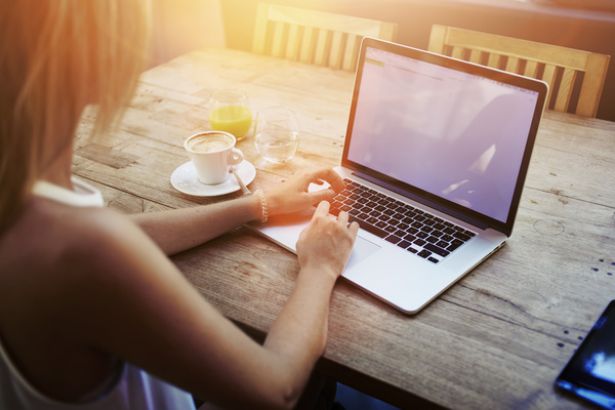 Sometimes, the stores' systems may ask customers to enter and type the code which is sent through email or mobile phone by hand. However, you can also receive the code in the hyperlink and you can easily confirm your registration with only an instant click on the link and the systems will immediately bring you back to the sites for your confirmation.
4. What should you do if you do not get the confirmation code?
Because the code is sent automatically, sometimes, you can have some trouble receiving those codes. Below are some cases and what you should do to tackle those problems.
Firstly, in some cases, you will not get the confirmation code despite the fact that you already follow exactly every step, please stay calm and wait for a little while because there may be delays between your registering and the systems. In fact, you can see some messages or a line of words that inform you of the time you have to wait before the code arrives.
Secondly, in case the code is sent by email, you can also find it in the spam box because the confirmation email is sometimes mistaken and transferred right into the spam box. Another reason is that your email inbox has met the limit and there is no space for a new one, so try deleting some emails with no further use to receive the new ones.
Thirdly, if you all check some cases above and do not find the problem yet, try to check the hyperlink that the system sends you to make sure whether it is valid or not. Simply because you will have a maximum of 15 minutes to use the link, so if you have to postpone the process for some reason and do not confirm the link before the time limit, it will turn to the expiring mode. In this case, you have to start again and make sure to take time and use the most recent link that the system sends.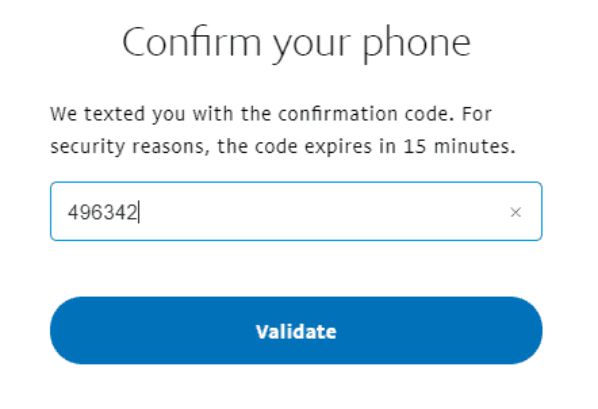 Besides, you can change the web browser or try clearing the cookies and history of the browser before coming back to the registration process and receiving the confirmation code.
5. Examples of confirmations code
Confirmation code Snapchat
Snapchat is a mobile application that is widely used around the world. It can be easily found and downloaded for iOS and Android devices. This application was mainly designed to encourage more interactions from users in a natural way.
The main feature of this mobile app is to share photos from person to person, however, many other tasks can be used, for example sending short videos, messaging, live video chatting, etc. Therefore, there is a big amount of data on this mobile app. As a result, a confirmation code is necessary to protect the data of customers who are using Snapchat.
Snapchat highly recommends users provide phone numbers and email addresses for security purposes.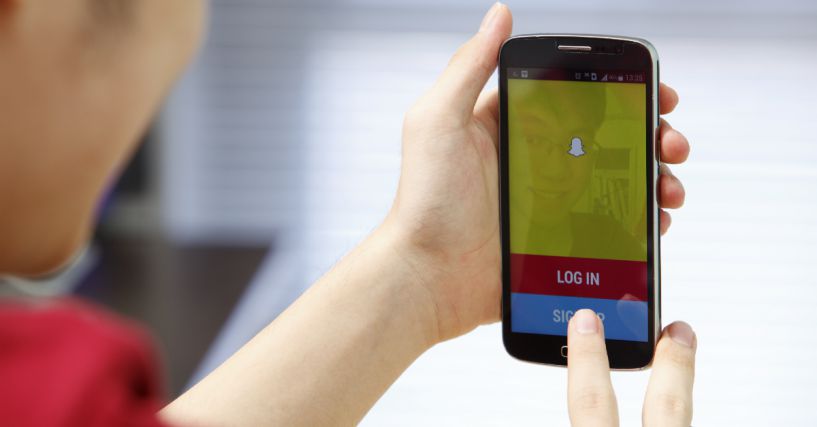 In terms of mobile numbers, some basic steps you should know, including:
Choose "Settings"
Choose "Mobile Number" which is located below the "My Account" section
Update your mobile number
Choose to Send via SMS to receive the code or ask the system to call on your numbers and provide the code
Fill in the code to end the process.
In terms of email addresses, another security purpose is that they can be used in case you forget your password. To set the email address, some basic steps, including:
Choose "Setting" on the profile screen
Choose an email and fill it in with your email address. In case you already set the email, there will be a confirmation email and instructions sent to your address.
Confirmation code Instagram
Confirmation code Instagram plays the role of a protector to prevent hackers from stealing your Instagram account. Obviously, when you create a new Instagram account, the system will ask you to provide your email address or phone number. After that, it will send you an OTP (one-time-password) or a hyperlink to your email to confirm.
In case the confirmation code does not reach you, contact for further support from Instagram or you can try again when the connection is better.
In case you forget your confirmation code. There are 4 basic steps to get the recovery code for your Instagram account:
Get into your profile by tapping on the profile picture
At the top right of the screen, try Settings
Choose Security -> two-factor authentication
Choose Recovery codes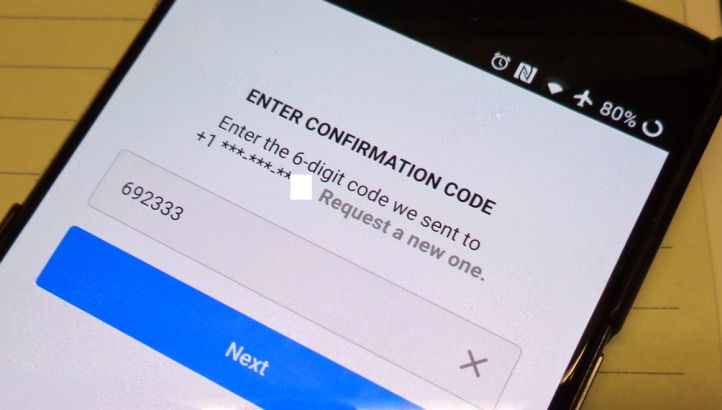 Confirmation code Facebook
Confirmation code plays the same role as it is with other social media. Obviously, Facebook is one of the big platforms with a large number of users nowadays. It connects people around the world with a great amount of data. No doubt that Facebook is a potential market and place for business owners to invest and learn about their potential customers.
However, because of the large number of users, it is really hard to maintain the security of each individual when the number of cybercriminals is increasing nowadays. Many ways and methods are implemented to protect the data of customers, and a confirmation code is one of them.
The registration process is quite similar to Instagram. The system often requires phone numbers and email for further confirmation. In fact, the codes from Facebook are often sent to either your mobile number or email address.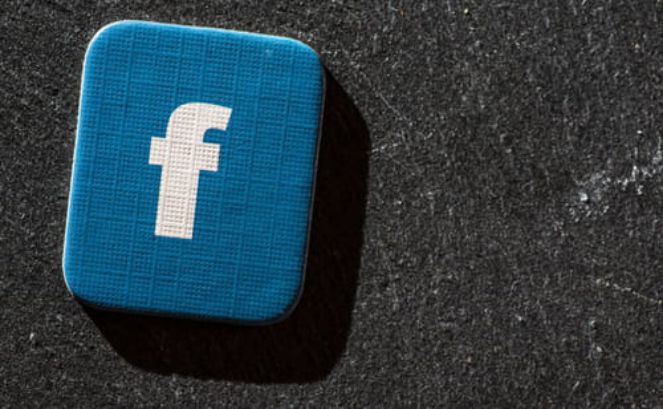 There are certain cases that Facebook will ask you to submit your code or OTP (one time password), such as:
When you forget your password, do not worry, you can reset your password with a confirmation code or an SMS that includes OTP that you get from the Facebook system to renew your password.
The system also recognizes the strange location or new device that you use to log into your account. It will immediately send you a code to confirm that it is really you. The code will be sent via the phone number or email address.
In case you get the confirmation code but never do anything with your account. It is a high chance that someone is trying to access your account. In this case, you should change the password or contact Facebook for further support. In fact, it is hard to harm your account without the confirmation code. However, it would be better if you turn on the two-factor authentication which is a high-level security method to protect your account.
Let's take a look at some basic steps to turn it on:
Tap on "Security and Login" in the Settings table of your Facebook account, then edit the "Use two-factor authentication".
The page with information on two-factor authentication appears, then tap on "Get Started" and choose a suitable method.
Choose your security option with the text message option, then add your number and verify it.
The steps are the same on the Facebook mobile application. You just need to open the settings and choose "Security and Login" before opening "Use two-factor authentication" and "get started".
Conclusion
Confirmation code is widely used for security purposes, especially on some social media, such as Facebook, Instagram, Snapchat, etc. Normally, you can see the code when registering for a new account or new activities on online platforms. A confirmation code is a string of letters and numbers in order for the users to type into the box to confirm the necessary information. Besides, it is also a good method to avoid the risks of stealing personal data and using robots for system access, thus enhancing the security level of the systems and making the personal information of customers safer. However, you should try again or contact the support systems when you cannot get the confirmation code, such as the hyperlink sent via email is expired, the confirmation email comes right to the spam box, etc. No doubt that the confirmation code is greatly important for business owners and merchants. Therefore, many extensions are developed by Magenest to support the online business, in case you want to get more information, feel free to visit our store to learn more about Magento 2 extensions.