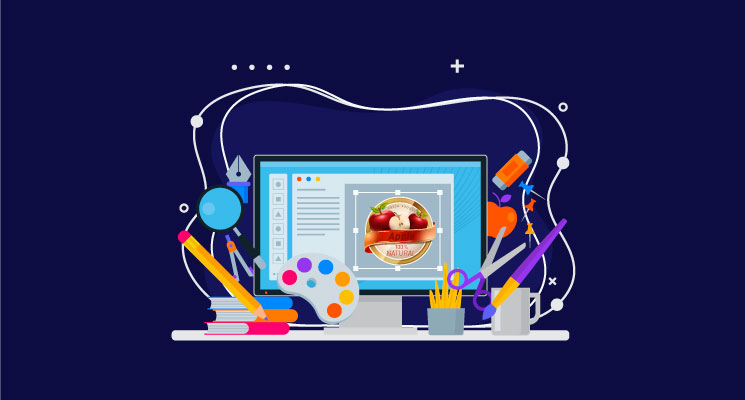 Label and packaging design is one of the most effective ways to attract consumer interest in a product. A well-designed label can stand a product out from the crowd on supermarket shelves and help the brand stay in customers' minds long after their grocery shopping trip.
So, How to design perfect product labels that will inspire customers to purchase.
Don't worry! If your business is small and you don't have the budget for a designer, or if you need to save money but still want to design perfect product labels. Keep reading this blog, we will highlight 5 vital tips to design perfect product labels in order to draw the attention of potential customers instantly to your product
How to design Perfect Product Labels
Decided your ideal customer
Knowing your customers is the first step in any design process. The more you understand them, the easier it will be to design perfect product labels. Consider their purchasing reasons. You must first determine who the product's target consumers are – their age, gender, values, education, and so on. This information is critical in informing your design selections.
Pick your Packaging label material
Often, while designing for a customer, the packing materials will not have been selected. However, using your own package label material will allow you to have influence and consider the best overall look for the product you are developing.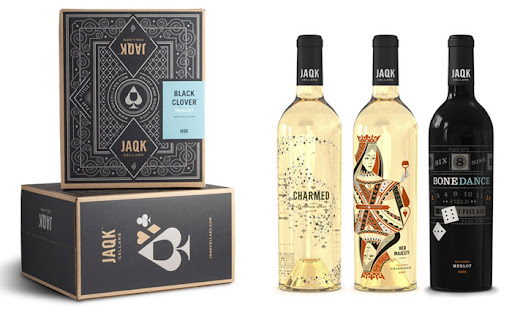 In this case, you will undoubtedly want to know everything about it — its size, what it is composed of, whether it is transparent or opaque, and etc. All of this information will help you make informed judgments when it comes to designing the label.
Arrange your information
Designing perfect product labels requires not just producing an eye-catching design that will help sell the goods, but also providing vital information to consumers.
Certain components, such as the product name, the tagline, and the business emblem, must be prominently shown on the label. There are a number of options when it comes to the rest of the information on the label, you have to decide how and where they will be displayed on the packaging.
Some essential pieces of information you will need to include on the label are the barcode, price, and nutritional information.
Design your product label
Colour Scheme
One of the most crucial parts of designing perfect product labels is finding the right colors. The colors you select will be determined by a variety of criteria, including the type of product for which you are designing the label, the target customer, and the colors used by rival companies.
In many cases, your choice of colors will be influenced by the overall look and feel of the product.
Typography
A typical product label will include a lot of information, so selecting the correct typography to reflect the product is essential.
Because there will be a lot of information on the label, you should first consider what typography you will use for the most essential aspects of the design, such as the product name and slogan.
Depending on your design skills, you might also want to create original hand lettering for the label rather than using a pre-existing font. The benefit of this you can develop something unique to the product.
Pictures/Illustrations
Use high-quality visuals and pictures to convey your product's features. They can help consumers create immediate connections between your goods and topics they find significant. Consider incorporating a photo of your product, a close-up of the texture, or an illustrative symbol to describe the flavor.
Patterns, backgrounds, brush strokes, and other elements may all help to reinforce your branding. As long as they're placed correctly, they may help your goods stand out on the shelf and make it easier for your consumers to make decisions.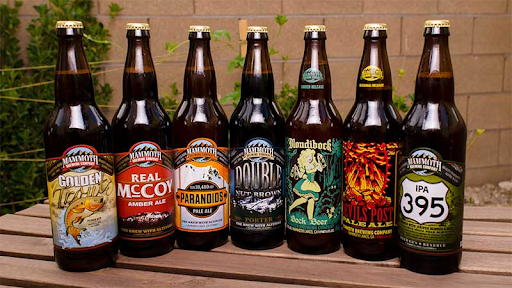 Tips for Designing a Professional-Looking Label
Make It Clear and Readable
From product labels and name tags to corporate flyers and banners, readability is perhaps the most crucial aspect of any graphic design job.
If you want to design perfect product labels, ensure sure the wording is readable. The font size should be appropriate so that people can see the label properly from a distance. The text should be at least 6 points in size. Font sizes up to 10 points can be utilized for the additional essential information mentioned.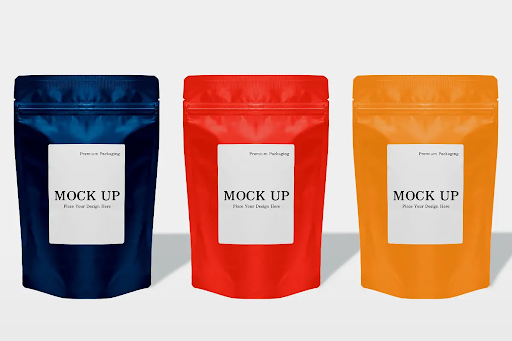 To improve readability, the font color should be different from the backdrop color. According to customer psychology, bright colors are a better choice since they offer customers a sense of confidence.
A Color Palette That Reflects the Brand
When it comes to label design, color selection is one of the most important factors to consider. To begin, match your color palette to your product's brand and personality. For example, if your product is craft beer with a zany vibe, bright, colorful tones may be ideal. If you're selling a high-end, organic merlot, on the other hand, a softer, more muted color palette is appropriate.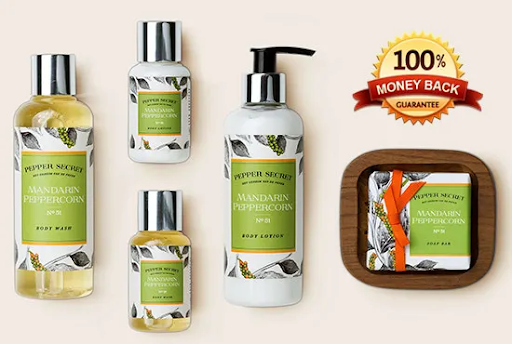 When selecting colors, keep in mind that they should match your product packaging. If your items are packed in clear bottles or containers, for example, ensure that your colors do not conflict with those of your product since they will be visible.
An Appropriate Size and Shape
Choosing the appropriate size and form for your product label is almost as important as choosing your colors. The type of product packaging you use will have a big impact on whether or not it is a suitable match. If your product is in round packaging, you must choose between a complete wrap and front and back labels. There are advantages and disadvantages to each, but a front and back label provides a fantastic method to visually separate the branding and marketing messaging from the less interesting, nuts-and-bolts consumer information that will require a place on the back label.
Choosing a unique label shape allows you to further distinguish your goods from competitors. Consider label forms that relate to the contents of the package. If you offer handmade cookies, for example, a product label fashioned like a cookie will stand out on the shelf.
Emphasize On White Space
White space refers to portions of a design where the designer has not utilized images, text, or other graphics. The use of white space allows customers to read the content more easily. It's also utilized to make things stand out visually.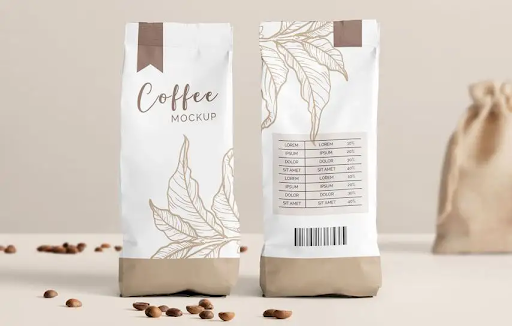 White space also provides the packaging design a simple look. As a result, the design takes on a more refined appearance than it could otherwise.
Another way to grab the attention of the audience is to use strong product labels with clear information and a simple logo design. It reflects the user-friendliness of the product and communicates a sense of simplicity.
Consistency
If your product is part of a series in a product line, ensure that the design is consistent with the rest of your offerings. Although they don't have to be exactly the same, they need to be similar enough for the consumer to recognize that they're all part of the same brand.
Don't Overcrowd Your Design; Keep It Simple
In order to prevent this problem while creating your label, it's crucial to avoid overloading your design with too many photos and too much text. A messy label can cause confusion, annoyance, and eventually the rejection of your product as a potential purchase.
If you want customers to buy your products, your product's name and brand should be your first priority, along with taglines and other information that would convince them. However, try to keep the rest of your text and images as minimal as possible.
Focus On The Print Quality
Last but not least, get a quality print of the label. To make a strong first impression, try to increase the visual presence of the product with high-quality cards. So, whether you want a slick gloss, a matte surface, or anything coated, get a professional to do it for you.
Which design software is the best for Label Design?
Adobe Creative Suite
This is one of the best design software for advanced label designers. The various programs (Photoshop, Illustrator, and InDesign in particular) offer photo editing, vector creation, and page layout.
These platforms are the best choice for producing detailed, sophisticated label and sticker designs. You can either upload a blank label template or build your own. Create your own shapes, import your own photographs, and more — the program is a blank slate for your creativity.
Canva
Using a tool like Canva can help you achieve simplicity in your design and the creative process itself.
This is a web-based label design software with a large number of templates to choose from. For those who are just starting out, it's a great way to design their own labels.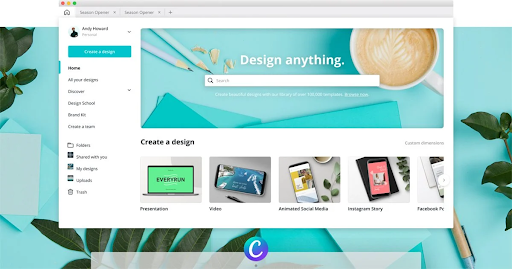 It includes a free platform for designing layouts, editing photos, and creating graphics. There are hundreds of design templates available in the program for you to use. However, Some of the higher-quality templates cost more. You can start with a blank canvas or select a pre-designed template.
Avery
As the name implies, Avery Design & Print is an online design platform for Avery-branded products. Online access allows you to create and print your labels wherever you are. It provides blank and pre-designed templates, as well as the option to add text, pictures, and other elements.
The Design and Print software is focused on entry-level designers. You can drag and drop many elements into your design and customize them in place. It has a few advanced-level tools like spell-checking and barcode generator which are helpful for personal and business users.
You have to create an account to use the program. Once you're logged in, you select the product number, then choose between blank or pre-designed templates and layouts
CorelDraw
Labels are a natural use for the most powerful graphics design package. There are plenty of tools and instructions available to get your creativity going with CorelDRAW.
Everything is right there, at your fingertips, and neatly arranged in an easy interface, from beautiful typography and unique typefaces to cutting-edge, performance-oriented editing tools.
As you'd expect, the program has been designed with cooperation and productivity in mind. To summarize, CorelDraw will help you create your labels quickly and beautifully. You can design perfect product labels from scratch or based on a template – the assets library is more than generous for your convenience.
Inkscape
Inkscape is a free graphic design program that allows you to create high-quality print works, such as screen prints. If you want to create a visual design that doesn't blur the images and text, this is a great tool to utilize.
In addition to supporting a wide range of file formats, it allows for comprehensive text editing and both Bezier and Spiro curve types to be used simultaneously. You may also add new features with the help of an extension model, and there are some amazing ones available.
Along with Windows, Linux, and Apple Mac versions, you may also download the source code and assemble it for whatever version of Linux you choose.
In conclusion
Take a look at these important suggestions for developing a distinctive product label. The good news is that you do not need to pay a designer to complete the task. Your small business or startup now can easily afford a unique label with the right tools, a few graphic design principles, and a lot of personality and creativity, even amateur designers can create labels that are just as awesome as the pros!
If you're ready to start designing, consider checking out the label templates available at the Product Label extension in our store. These design templates make it easier than ever to create and print something truly great for your business.