Description
With Magento 2 Product Labels, store owner can sell smarter by highlighting products in an appealing way to encourage buying decisions from customers.
Customize and place labels at 9 different positions on the product image
Create and upload your own labels
Magenest also offers a labels template set with 250+ well-designed labels
Highlight for products that are: new, on sale, free-shipping, bestsellers, etc.
Live preview while editing labels
Easily manage all product labels
NOTE: Our demo is for feature testing only, the Magento Demo edition is not relevant to the Magento Extension edition. Please check on the product pages or with our support team for the correct Magento edition of our extensions.
Details
The easiest way to make your products stand out to your customers

Visualize sale promotion for customers
Naturally attract customer attention by envisioning the sale promotions with engaging labels.

Direct customer interest toward new products
Loyal customers will always check out your newly arrived products, and charming labels will bring more traffic to your new products.

Fully customizable labels
With our extension, you can create any kinds of labels you want. The placing locations for labels are also completely flexible.
Boost sales by highlighting your products to attract customers' attention
With Product Labels for Magento 2, you can highlight almost any attribute you want for your products. There's absolutely no limit to what you can think of.
Set a label for products that are on sale
Set a label for products that are must-have to drive sales
Set a label for low stock/limited quantity to create a sense of urgency
Set a label for products that are under a promotion campaign such as buy one - get one, etc.
Set a label for products that have special attributes such as: environment-friendly, recycleable, etc.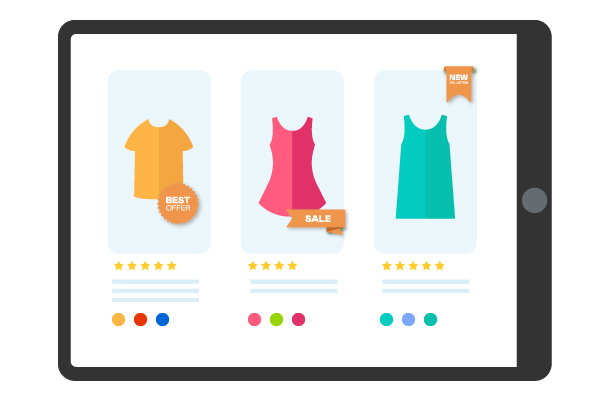 Customize and set your product label easily
You can design your own label with text only, or by using default shapes, or by uploading your pre-designed label images. We also provide you with multiple eye-catching label templates to use without taking time to customize.
Set label position with a live preview
Customize label size and color to fit product image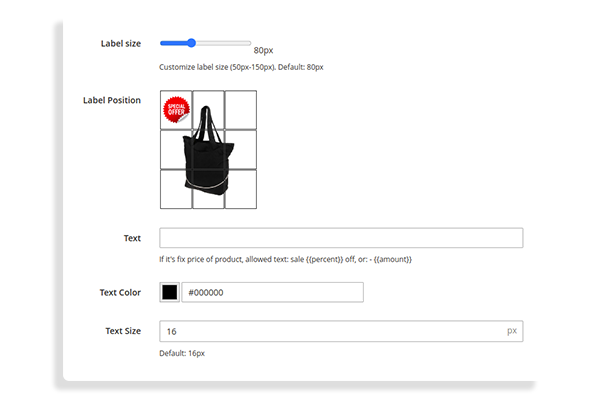 Set conditions and rules for the labels to apply to products more quickly
Choose which store view to display the label
Choose to show the custom product label to certain customer groups
Set a time range for the label to display over product images
Set a priority for the label: When there are multiple labels, the one with higher priority will be displayed
Create a product filter condition so only products meeting the predefined requirements will have the label displayed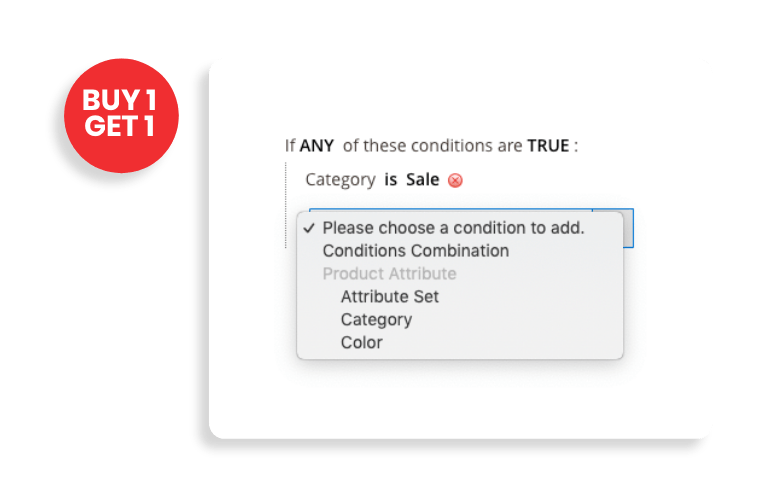 More than 250+ label templates for free
Magenest offers a label template set containing more than 250 well-designed labels, ready to be used immediately. Check our our User Guide for the free download link of our label template set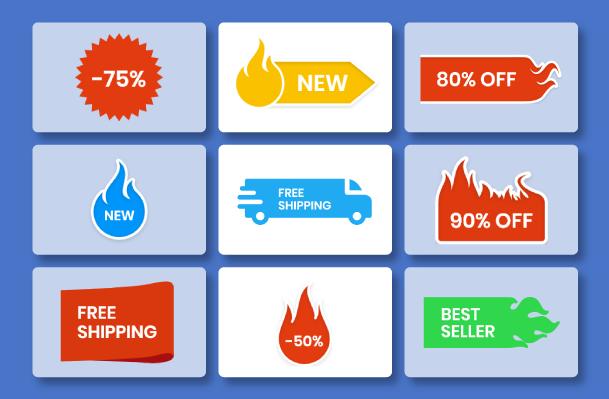 Reason to choose Magenest
Free lifetime
software updates
Verified by
Magento Marketplace
One-time payment
without hidden cost