Product Labels
With Product Labels from Magenest, merchants can:
Highlight "on sale" products or products with special price
Add labels for new products or exclusive products
Emphasize other important product information like "100% natural", "environment-friendly"

Details
The easiest way to make your products stand out to your customers
We live by in a world full of labels. Labels make things official, give them authority and trust. A professor or a veteran soldier with a badge of honor on his chest will get treated more favorably. People admire them, get attracted by them and surround them just to talk for a little bit. But it's not just that the badges show their achievement. These badges also tell us that they are "different". Merchants should do the same for their products. Give these products a badge so customers will see something special about them. Magenest Product Label for Magento 2 allows you to create label for any product to make them special

Create labels for products on sale
Motivate your customers to purchase products on offer by letting them know about their existence.

Create labels for new products
Let customers know that you have new products and are always up-to-date.
Boost sales with discount label for products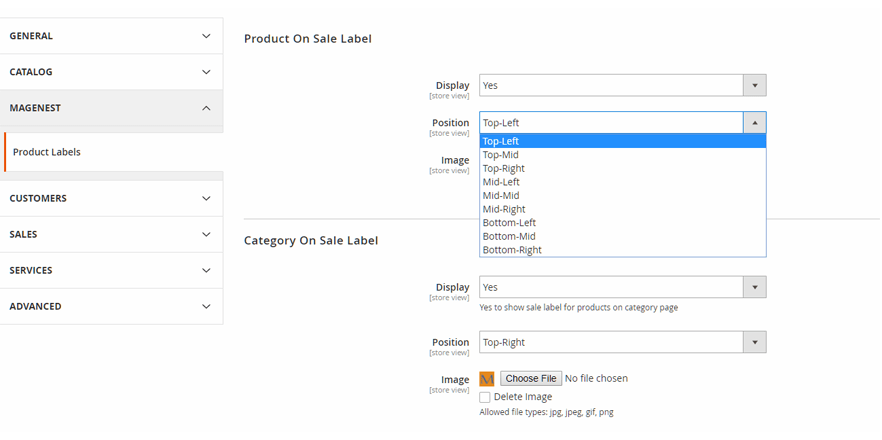 Create "Sales" label for Magento 2 category - Labels will appear on product images on category pages
Create "Sales" label for Magento 2 product - Labels will appear on product images on product pages
Choose to display or hide the label in the Magento 2 storefront
Choose between 9 positions to display the label on product image
Upload an image that notify customers of the sales off event
Set special pricing for products in the catalog to activate the sales off label
Set the period of discount for the product. This will be the period that the label will show on the product
Add freshness and excitement to the store with new product labels for Magento 2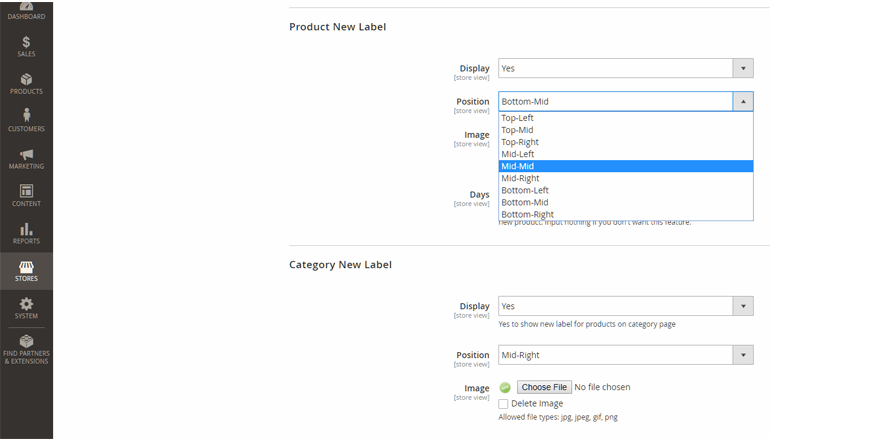 Create "New" label for products in Magento 2 categories - Labels will be shown on category pages for product images
Create "New" label for products in Magento 2 product pages - Labels will be display on product pages for over product images
Set a product as New in the product setting. This will activate the "New" label for the product and display over the product image
Choose a period of time to set the product as new - This will be the period for the "New" label to display on the product image
Add custom images to show the uniqueness of your products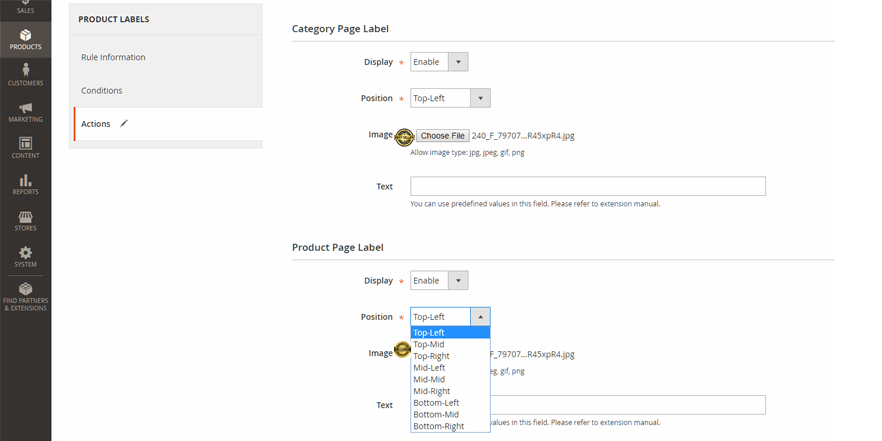 Merchants can create completely new product label rules from scratch
Set a name for the rule for easy distinction
Add a description for the rule
Choose which store view to display the label
Choose to show the custom product label to a certain customer groups
Set a time range for the custom label to display over product images
Set a priority for the custom label rule. When there are multiple labels with higher priority will display while rules with lower priority will not display
Create a product filter condition so only products meeting the predefined requirements will have the label displayed
Merchants can choose products from a certain category, attribute, etc
Choose an image to represent the label for your products
Add text to your product label
Full list of features for Magento 2 Product Label
Create product labels for new product and products on sale
Create custom product labels rule
Assign custom product labels to any product merchants want
Add images to represent labels for the product
Display the product label on different positions over the product image
Set a time frame for the product label to display
Display or hide the product label with ease
Customize
Didn't find what you need? Contact us for more information