Admin Email Notification
Magenest's Admin Email Notification extension for Magento 2 is the perfect tool for you to keep track of all main events in your store via emails.

Details
Keep internal communication flow consistent- Instantly react to customers with Admin Email Notification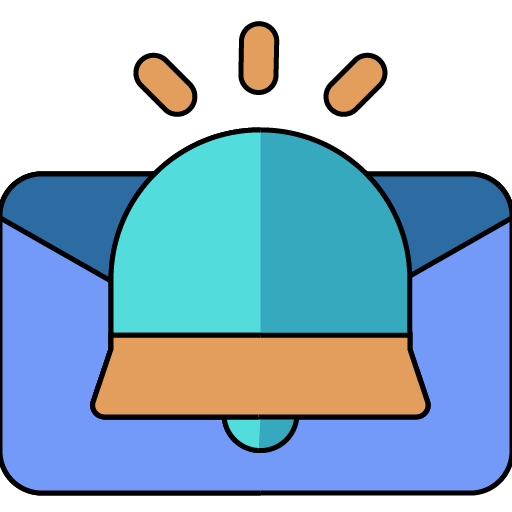 Automatically send notification emails to customers on different events
Send email notification to employees when different events occur in Magento 2.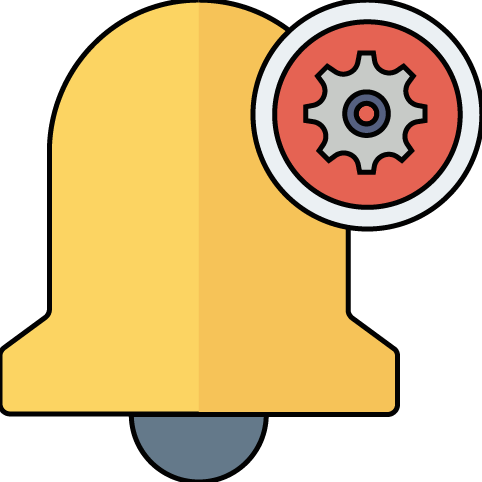 Adjust notification setting for different business objectives
Toggle event notification on and off easily
Stay alert to customer activities with instant notification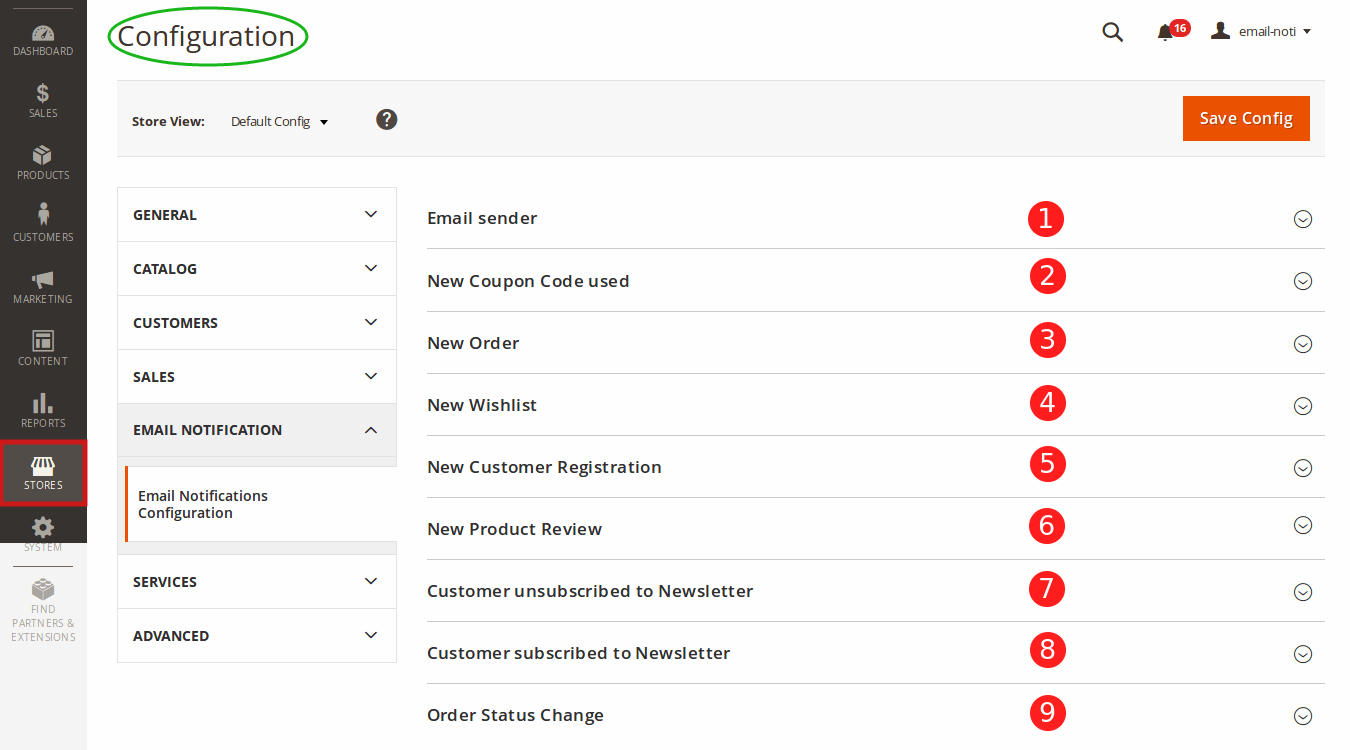 Send alert to staff when a coupon is used
When there's a new order
When customer make a new wishlist
When customer register an account
When customer review a product
When customer subscribe to newsletter
When customer unsubscribe from newsletter
When order status changes
Easily control notification

Enable/disable notification for any individual task with one click of the mouse
Easy to customize for different situations and different businesses
Customizable email templates - Ensure internal branding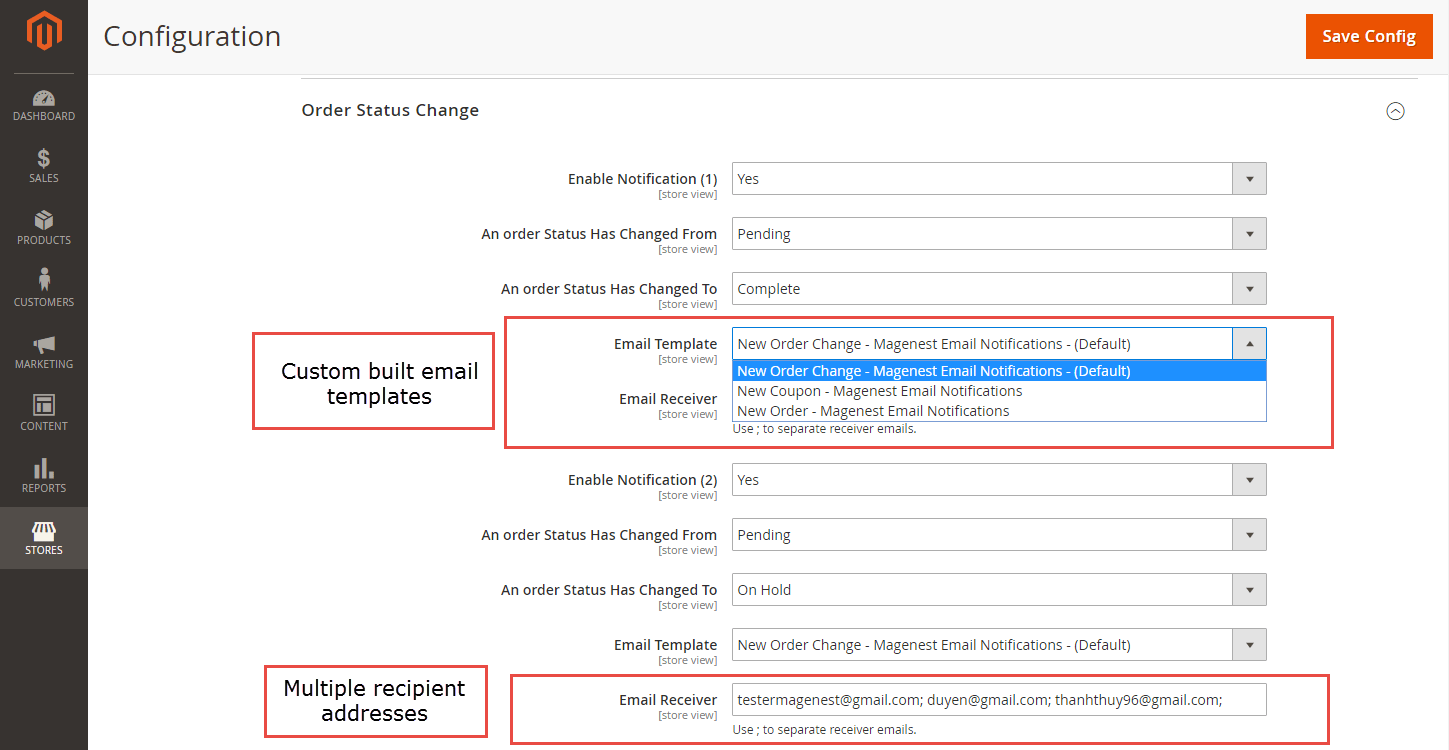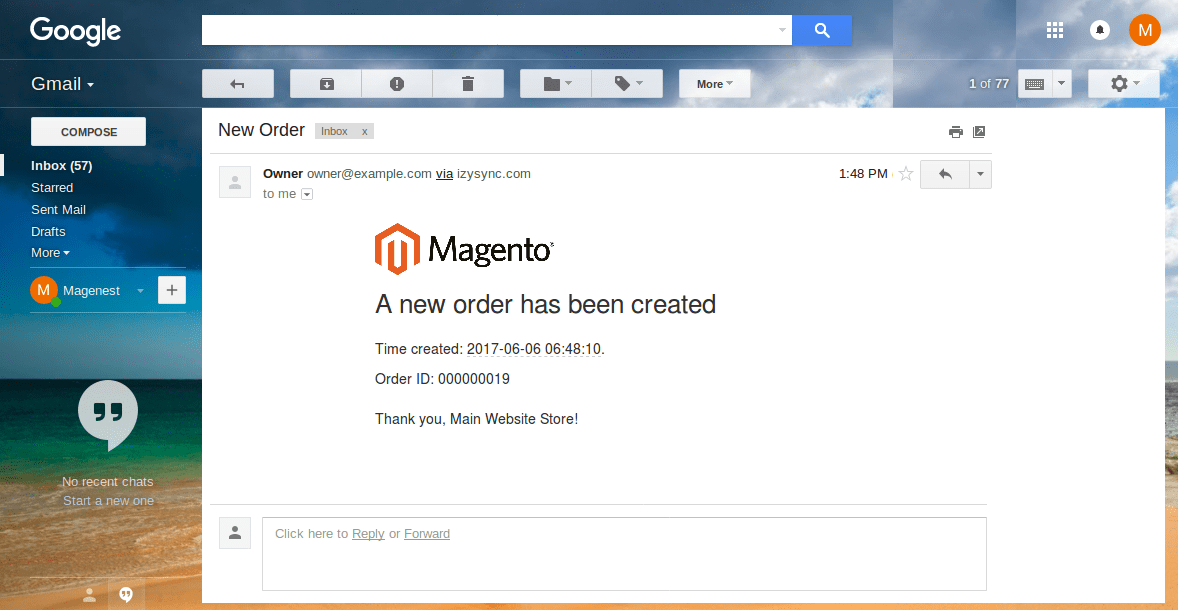 Make notifications easier to digest with custom built email templates
Set individual emali templates for each notification case
Set email addresses of notification recipient - There can be multiple recipients
Add and remove recipient email easily - Keep control of information flow
Set a display email name for easy recognition
Full list of features for Magento 2 Admin Email Notification
Send email notification to staff on multiple events
Support 8 events in Magento 2
Toggle email triggers for events with ease
Choose which employees to send emails
Assign different email templates
Customize
High quality extensions and services

6-month Free Support

Free Life-time Updates

Open-source and customizable
Releases
Version 1.0.1 - Updated: December 29, 2016
Compatibility: Magento 2.1
### Added
- Compatible with Magento 2.1.
- Add acl.xml file.
- Fix bug in Invoice.php.
- Add CreditMemo observer class.

Version 1.1.0 - Updated: November 29, 2016
Compatibility: Magento 2.1
### Added
- NEW: get a notification email when:
+ Customer unsubscribe to newsletter.
+ Customer add a product to wishlist.
+ A coupon code is used.
- Admin can add multi-recipient emails.
- Improve configuration UI.

Version 1.0.0 - Updated: August 29, 2016
Compatibility: Magento 2.1
### Added
- Keep track of all important events in the store.
- Get a notification email when one of the following events occurs:
+ New customer registration.
+ New order placement.
+ New product review.
+ New order status.
+ New newsletter subscription.
- Easily manage notification options.
- Easily manage email template and receiver's email address.