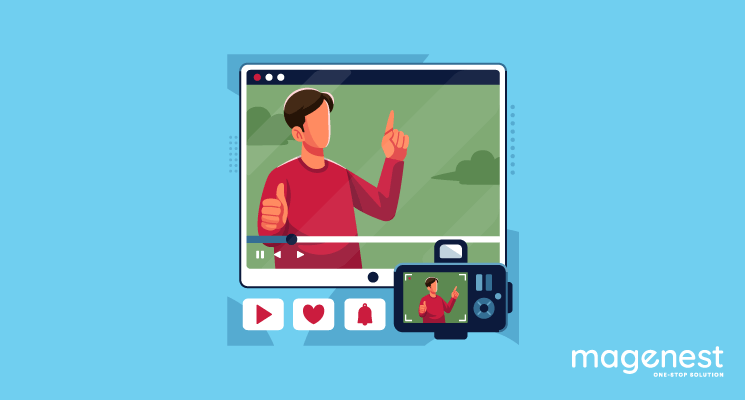 According to a survey conducted by Livestream and New York Magazine, about 80% of audiences prefer watching live videos of a brand to reading their blog. It cannot be denied that live streaming is becoming one of the most potential tools to encourage your customers to interact with your brand, hence an increase in your sales.
More and more businesses use this type of communication tool to promote their products effectively. It is necessary to become a part of this inevitable trend, otherwise, your business may be left behind.
A brief history of Live streaming
The term 'Live streaming' appeared for the first time when George O. Squirer was granted patents for a means of transferring information over electrical lines in the early 1920s. This was the technical basis for Muzak, which was used to stream music to commercial customers without using radio.
After decades, the Internet was born. It is known that the first live video stream on the Internet was the performance of a garage band Severe Tire Damage in the summer of 1993. To broadcast this performance, the band had used nearly half of the total available bandwidth of the Internet at that time.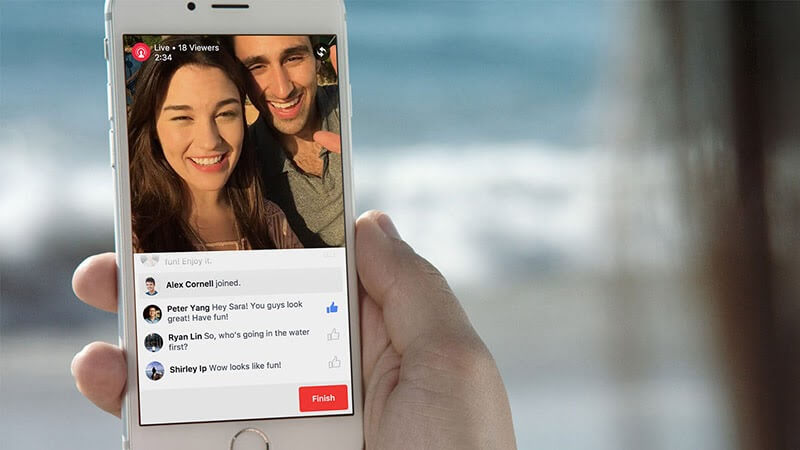 In recent times, the appearance of many streaming sites such as Youtube Live or Facebook Live stream allows anyone to go live to the world or enjoy a live video with just a device connecting to the Internet. Therefore, many businesses have made the most of live streaming by turning it into a useful method to communicate with their audiences. Customers now could have a chance to view products in real-time without going to brick-and-mortar stores, ask questions about product features and even place an order through a live chat window while watching the live stream.
How is Live streaming transforming eCommerce?
China is one of the countries where Live streaming really has the most significant impact on the eCommerce market. In the years 2014 and 2015 respectively, Mogujie and Alibaba's Taobao in China were the first eCommerce websites to experiment with this powerful tool by using live videos to sell low-to-mid-range apparel to young female buyers.
In 2018, the total value of transactions generated from Live streaming on Taobao reached over $15.1 billion, an increase of almost 400% year-on-year. For the Singles Day 2019 campaign, Alibaba recorded $2.9 billion of revenue thanks to Live streaming sessions. Also, more than 17,000 brands including fashion, cosmetics, apparel and consumer electronics categories used live streaming to promote their products during the festival.
Leading up to this campaign, the famous model Kim Kardashian cooperated with Viya, one of the leading streamers on Taobao to sell 15,000 perfume bottles of her KKW Fragrance brand on a live streaming shopping session. Over 13 million users watched this live video and all of the products were sold out within minutes.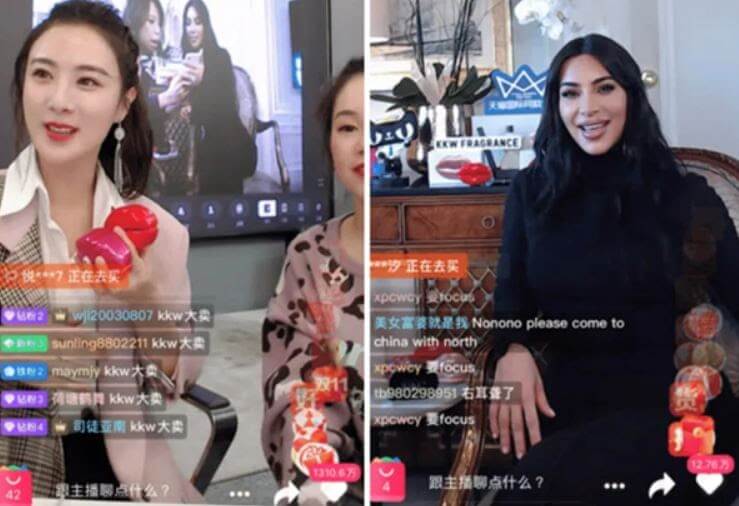 Recently, due to the outbreak of COVID-19, Live streaming becomes a go-to option for consumers to find new products and promotions when they stay at home during the pandemic. In April 2020, senior officials in Hubei province turned themselves into streamers in a sales campaign to revive the economy. The result of this campaign was really impressive: Approximately 300,000 items were sold within only nine hours and the total revenue reached nearly $2.5 million.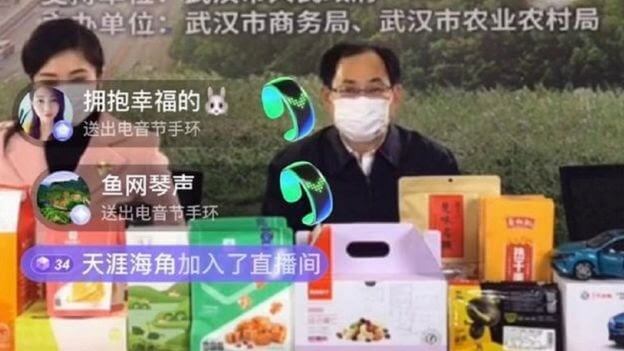 When should businesses use Live streaming?
Introduce new products
Live streaming is one of the best ways to introduce your new products to audiences and boost sales for them. This allows your customers to interact with you in real-time, have a quick understanding of the product and get their questions solved instantly. In this way, you may avoid missing a potential customer due to long waiting time and enhance your conversion rate.
Furthermore, you can offer a promotion only applied for those watching the live video and sharing it with their friends, which helps you to raise your brand awareness and reach more target audiences.
To help business owners increase revenue through live streaming, we provide you with Facebook Livestream extension, which allows you to display your Facebook live video in real-time right on your Magento 2 store.
Viewers could easily share their concerns at the comment box or get a coupon for purchasing products introduced in the live streaming session just by clicking on the button 'Buy now' to be redirected to the product page. After the live video ends, this tool provides you with a performance report to track total engagement and orders from your Facebook live stream.
Broadcast live events
If you want to share an event with your viewers, live streaming would be a proper way. By showing what is really happening at the event, you can make the audience feel like they are there in person. Furthermore, giving them an overview of which topics will be covered helps them to easily follow and interact in the comment section of the video.
The survey of Livestream and New York Magazine also indicated that 67% of viewers bought a ticket to an event after watching a similar one on the live broadcast. That means if audiences have already watched your live event, they would be likely to join your next event in person and it may be a potential customer for your business.
Host Q&A sessions
Not only introducing products or sharing live events, but businesses can also use live streaming to solve their customer concerns through Q&A sessions. All you need is a small space, a recording device connecting to the Internet and an experienced speaker who can save the session if anything goes wrong.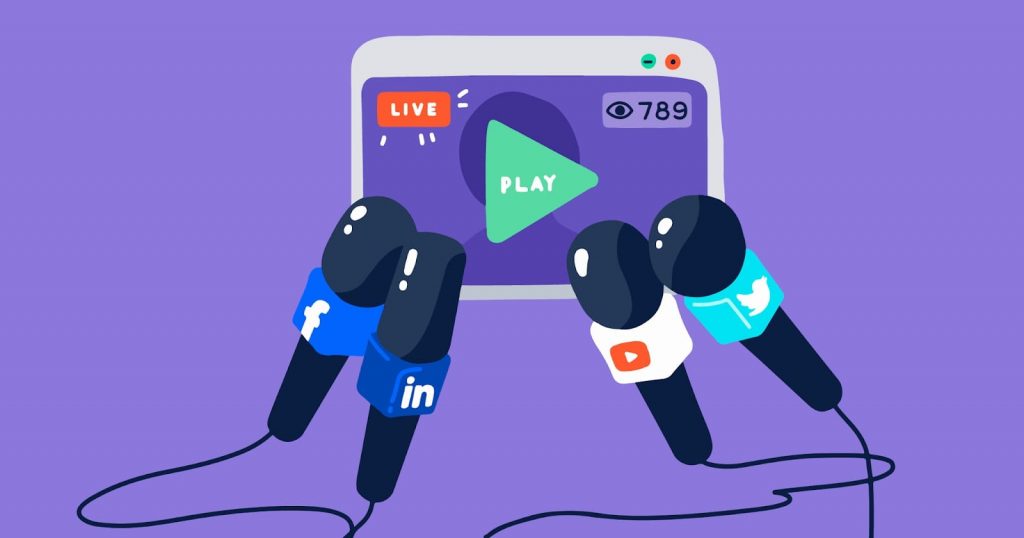 This is really a great way to increase your audience engagement as you are showing that you truly care about their opinions. Also, it is better to choose a few specific topics for the session rather than letting your viewers ask random questions. This may help you cover all of their problems and control the content quality of your live video.
What can businesses benefit from Live streaming?
Build trust with audiences
To gain customer loyalty for your brand, it is important to make them believe in the product or service you are providing. And Live streaming could help you do that. With a live video, viewers have a chance to experience with your product in real-time instead of watching a recorded product video or just seeing a photo that may be edited or not belong to yours. This makes them feel like they are shopping at the physical store and your product quality is authentic. Once you become a trustworthy brand in your audiences' eyes, they would be willing to be your loyal customer.
Increase customer's engagement
Thanks to the rapid development of social media, businesses can easily get a lot of engagement and collect feedback from their customers through social posts and especially on their live broadcasts. In fact, data of Facebook shows that in comparison with a regular video, users tend to comment over 10 times more on a Facebook live stream.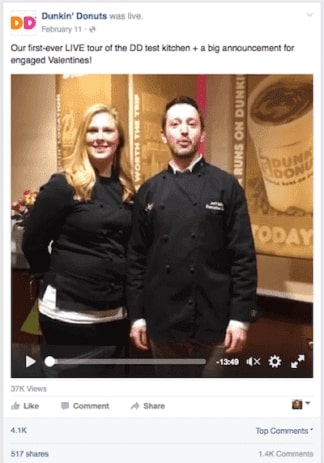 Despite using live streaming for only a short time, Dunkin' Donuts has quickly found it as a powerful communication tool to engage their audience. In February 2016, they achieved great success with their first live video on Facebook live stream when it attracted approximately 40,000 views and over 5,000 interactions.
Minimize marketing expenses
Another merit that Live streaming could bring to businesses is that it is cost-effective. Before the appearance of this tool, almost all companies have to spend a huge amount of money on television and broadcasting to display live reports or videos. For instance, a 60-second TV commercial in Los Angeles will cost you around $17,000.
But now, any brand could go live for free with a strong Internet connection, a social media account and a recording device (camera or smartphone). Some sites such as Youtube live or Facebook live stream enables users to start a live session without any cost, but some advertisements might be displayed on the video. To avoid that, you can consider using paid live-streaming services with a few hundred dollars per month depending on the level of service.
Conclusion
Live streaming is becoming a new trend that brings many benefits to eCommerce businesses. Knowing how to leverage this powerful channel would help your companies increase customer engagement and generate more sales.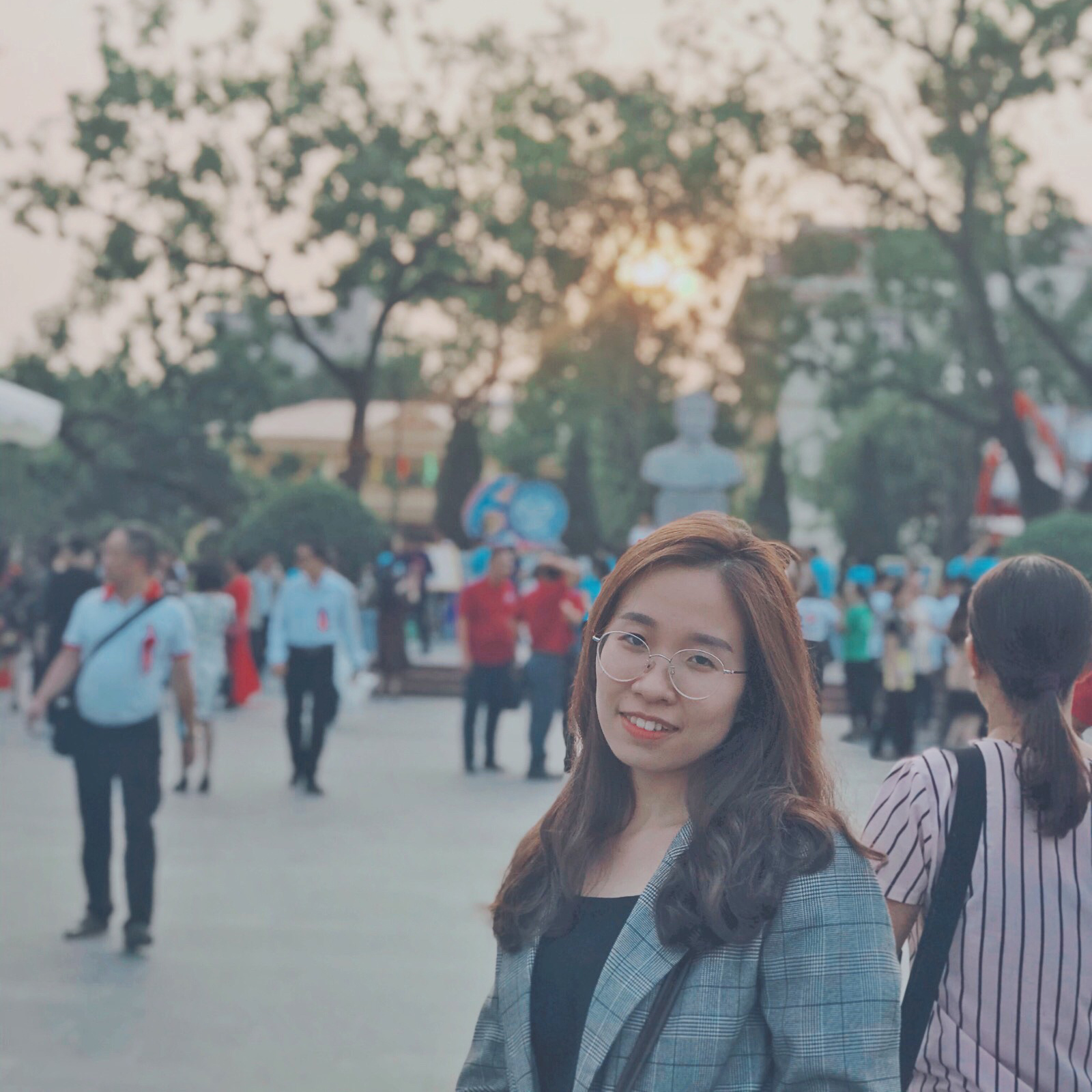 Marketing Executive | Content Manager