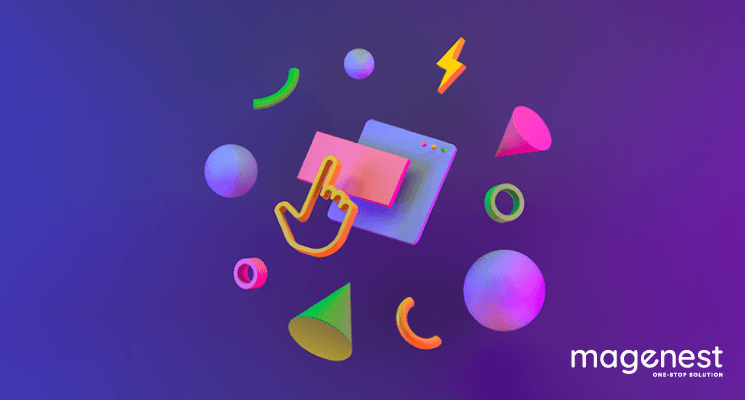 Shopify studies conclude that nearly 33% of online shoppers are likely to view multiple photos of the product before making a purchase. Because before ordering and purchasing online, your customers can not touch and feel the physical product. Their decision then bases on product description and product images.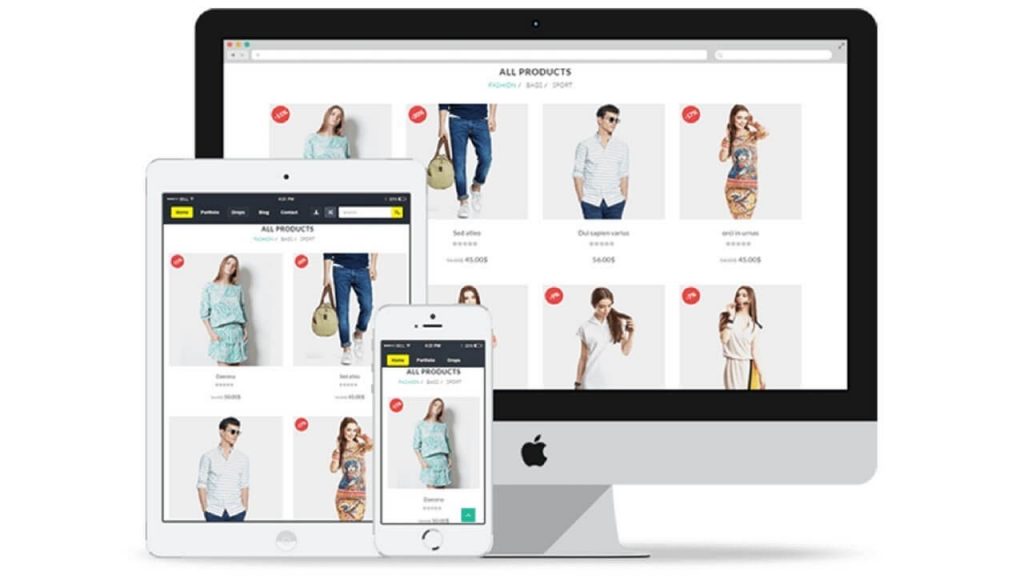 To drive customers' buying decisions, you need to show all of the advantageous features of your products. Therefore showcasing another product image with an image hover effect helps your customer to get a clearer view and make more conscious decisions without navigating to the individual product page.
Today, we introduce 10 best Magento image hover extensions FREE and paid to provide a more user-friendly experience. So, why do you need to care about these Magento image hover functionalities?
What is an "image hover" extension?
In the e-Commerce business, the perfect product catalog is a must-have. It is obvious that well-designed and cool features concerning the product will improve customer experience when shopping online.
One of the factors contributing to the success of Magento sites in specific, and E-commerce in general, are attractive images of the product reaching online shoppers. The more details and realistic the product images show, the more products store owners can sell.
Image Hover is an extension that provides users with a way to show an alternative image for a product on category pages by allowing website users to quickly view another product image on mouse over images of the product image on category pages.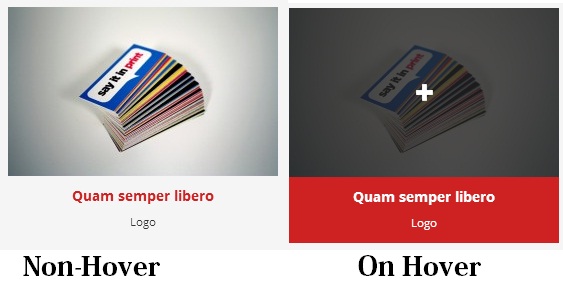 If you can provide your customers with high-quality photographs plus the ability to look at different things, your customers will definitely choose your brand.
9 Best Magento image hover extensions free & paid 2023
Best Magento 2 image hover extensions
#1 Mageside Catalog Hover Image - FREE for Magento 2 by Cloudberry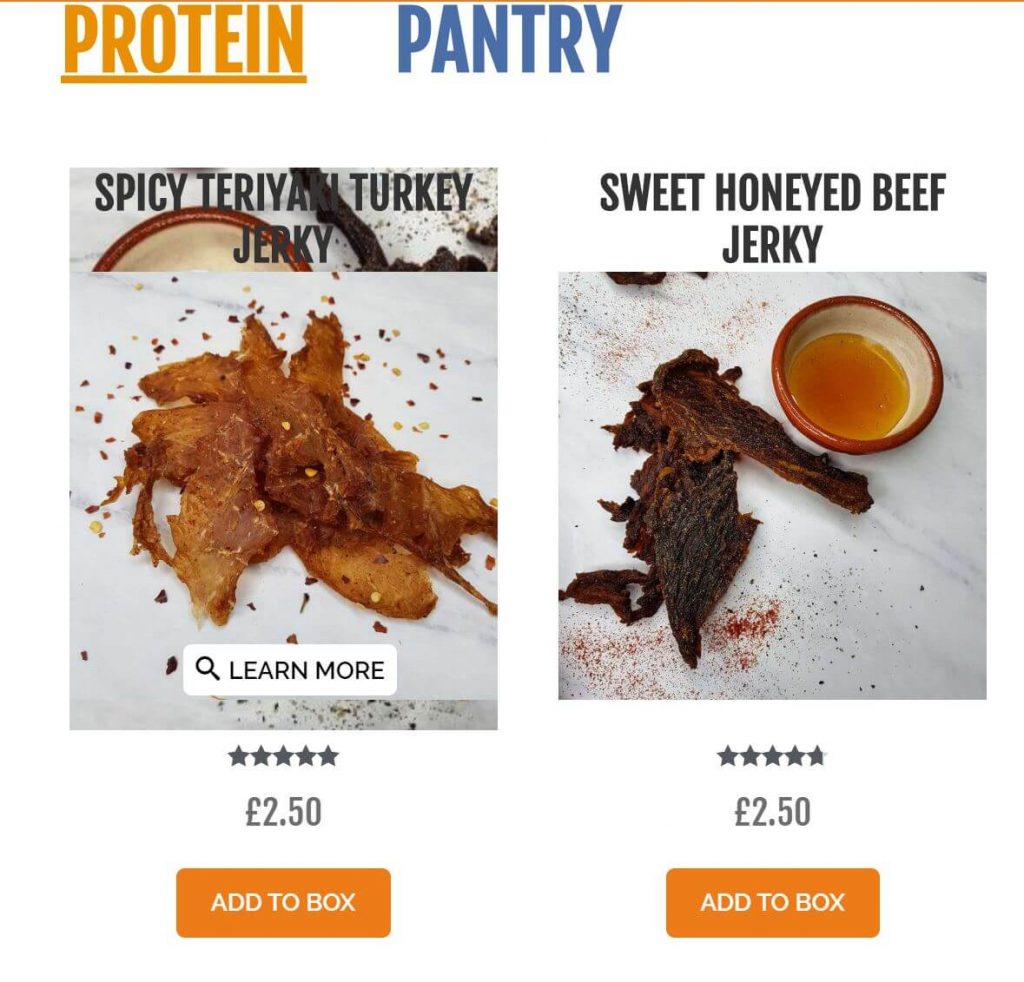 This is a free extension enabling users to quickly view another product image on mouse hover with image hover effects to see the other product images on a website's category page.
Although you didn't need to pay for it, the Mageside Catalog Image Hover still provides the perfect product catalog with cool features to enhance client experience.
Price: FREE
Highlight features: This extension is implemented in the most efficient way.
Additional images are loaded after the page is rendered so no impact on page speed loading.

The Catalog

Image Hover

extension doesn't use theme templates which makes it fit with any custom theme.

Asynchronous loading of the alternative images data.

Simple to install and manage.
Can't doubt that this is a must-have in any e-Commerce business.
Compatibility: Magento CE, EE 2.2.X-2.3.X
#2 Change Product Image On Hover by Magenest
With Magento 2 Change Product Image On Hover, you can easily capture customers' attention by providing customers with a detailed look at a product before they see its detail page.
Price: $79.00
Highlight features:
The extension comes with 6 different animations for you (flip, left to right, right to left, top to bottom,...) to match your site aesthetics.

Easy configuration for admin: Set up hovering pictures automatically, select images simply, highly responsive with multiple devices.

Magenest's extension automatically sets the second image of a product as the

rollover image

right after installation, saving you valuable time.

Animation's performance speed is changeable (linear, ease-out, ease-in,...)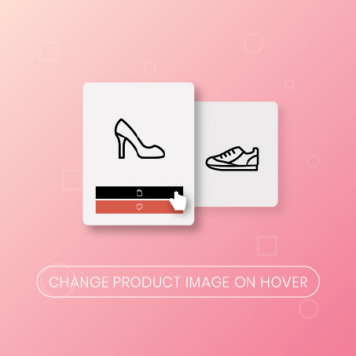 Reason to choose Magenest:
Free lifetime software update.

30-day money-back guarantee.

Verified by Magento marketplace.

One-time payment without hidden cost.
Compatibility: Magento CE, EE 2.1.x, 2.2.x, 2.3.x
#3 Product Image Flipper Extension for Magento 2 by Mconnect Media
Make your store more enticing to customers by attaching the product with flipping functionality. You can flip the product image into any other image or video with the Flipper image hover effects and Autoplay video in loop.
Price: $69.00
Highlight features:
Flips product image automatically with a secondary image on hover.

Showcase multiple variations or product front/back view.

Works on both the homepage & category sites.

Backend options to upload a flipping image or video.

Upload a video or add a YouTube.

Option choose an option to continue watching or loop the video.

Select your suitable Flipper effect either Horizontal or Vertical.

Operates flawlessly with any custom theme.

Decreases load time by loading image/video after page is rendered.
Compatibility: Magento Community 2.0.x, 2.1.x, 2.2x, 2.3.x
#4 Product Image Zoom by FMEextensions
Product Image Zoom extension for Magento 2 enables you to add a changing image on hover magnifier possibility to facilitate your users in viewing your product images in detail.
Price: $79.99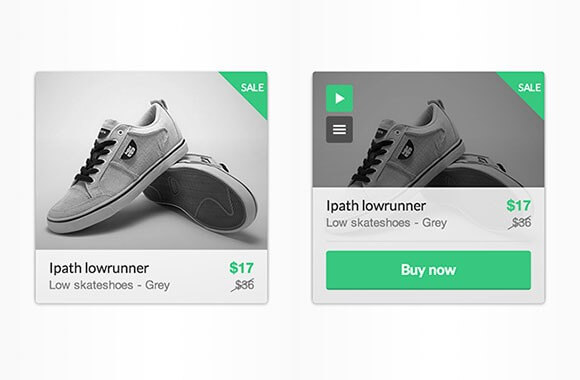 Highlight features:
Combine Magento Zoom Magnifier to Product Images

Configure a favored magnifier variety and other settings.

Enable Lightbox for a full preview of Product Images

Customize lightbox with transition effects and navigation form

Select Image zooming style for a mobile-friendly view

Create rules with conditions to permit image zooming on specific products.

Restrict Product Image Zoom to Store Views.

Limit the Zoom feature to customer groups.
Compatibility: Magento Community & Enterprise 2.1.x, 2.2.x, 2.3.x
#5 Quick View for Magento 2 by Mageplaza
Magento 2 Quick View extension is a mixture extension which not only helps customers to quickly view product information by changing image on hover but also adds preferred items to carts without leaving the current page. This is a very time-saving and user-friendly solution to online stores, which improves the shopping experience and enhances conversion rates.
Price: $149.00
Highlight features:
Product quick view popup.

User-friendly Ajax Cart.

Flexible to customize products in a popup.

Easy to customize pop-up content & animation

image hover effects

.

Embedded Quick View.

Color matching store themes.

Submit review and rating in a popup.
Compatibility: Magento CE, EE 2.2.x, 2.3.x, 2.4.x
#6 Magento 2 Product Image Flipper extension by Magebees
Want to convince your customers to shop more? Are you looking for ways to reduce returns? The best way to generate more sales is to show your customers what to expect when they buy from you. Hover over images easily with the Magento 2 Product Flipper Extension.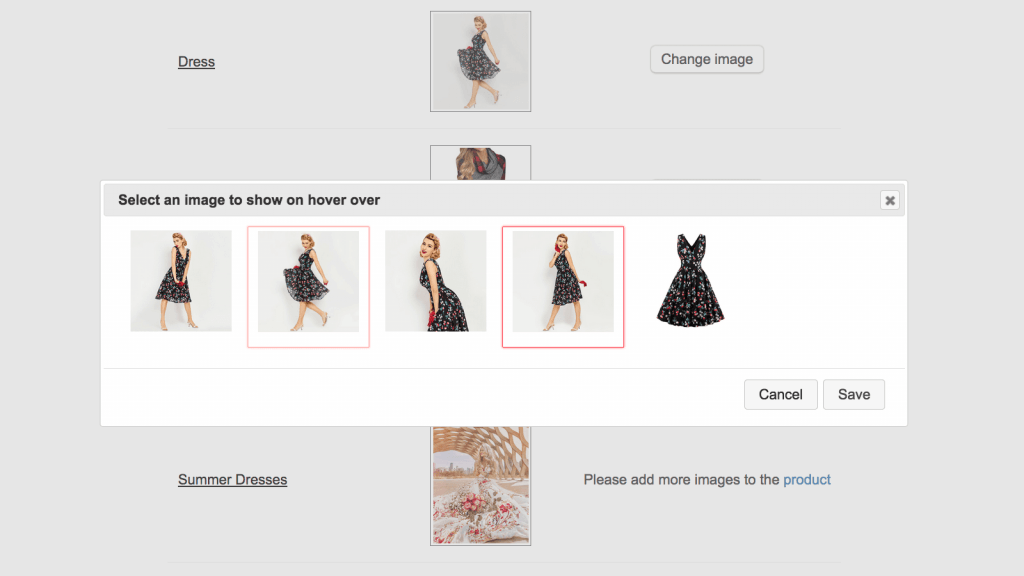 The easy-to-manage module allows you to rotate and flip products vertically as well as horizontally. Show multiple alternate product rollover images on mouse over image and get ready to attract more buyers! The module works with up-sell, cross-sell & related products as well.
Price: $69.00
Highlight features:
Working with related products, up-sell and cross-sell products

Set the flipper image from the back-end easily.

Can select which product image will be flipper image while editing the product.

Allow you to show the front and back of a product.
Compatibility: Magento CE 2.0.x, 2.1.x, 2.2.x, 2.3.x, 2.4.x
Best Magento 1 image hover extensions
#7 Product Back Image On Hover Magento® Extension by Set up Bridge
This is a basic Magento extension for displaying product back image on hover; giving functionality to showcase various products' sides from different angles.
Also, the hover back image of the product can set flipping action on the product listing page & where the optional products are exhibiting (like upsell, cross-sell & related products).
With this Magento changing image on hover extension, store managers can easily implement an image role for any product with back-end configurations.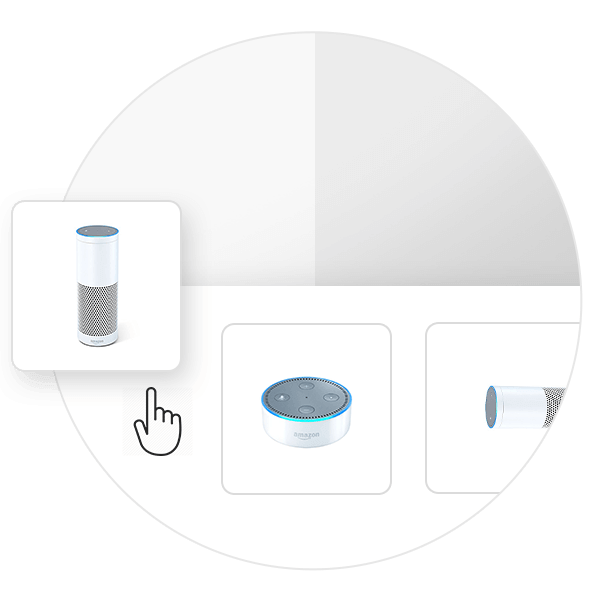 Price: $29.00
Highlight features
Easy and quick installation & configuration.

The extension can enable/disable from a backend option.

The back image can promptly view on just a

mouse over image

.

Enable & Configure hover back image functionality for related, optional upsell & cross-sell products for your store.

The extension can configure & control completely from the admin panel.
Compatibility: Magento Community 1.4.x, 1.5.x, 1.6.x, 1.7.x, 1.8.x, 1.9.x
#8 Magento Hover-View Extension by Extreme Magento
Grasp the general tastes of customers, Extreme Magento has produced many new extensions for Magento Commerce. One of which is the Hover-View extension, an attractive and extremely convenient image hover effects, giving customers responsive views a popup by just hovering the mouse over image.
Price: $49.00
Highlight features:
Perform a popup containing information about the product when hovering the

mouse over image

at the product.

Admin custom popup was revealed at the frontend.

Display pop-ups are distinctive in different stores.
Compatibility: Magento Professional, Magento Community, and Magento Enterprise editions.
#9 Catalog Image Hover for Magento by Magepal
Magepal's extension lets you showcase various images for each product. Instantly view back/views or different variations by simply moving your mouse over the image. For instance, if your shop sells shirts, you could present a default silhouette image, and once your customer moves their mouse over image it displays a lifestyle shot.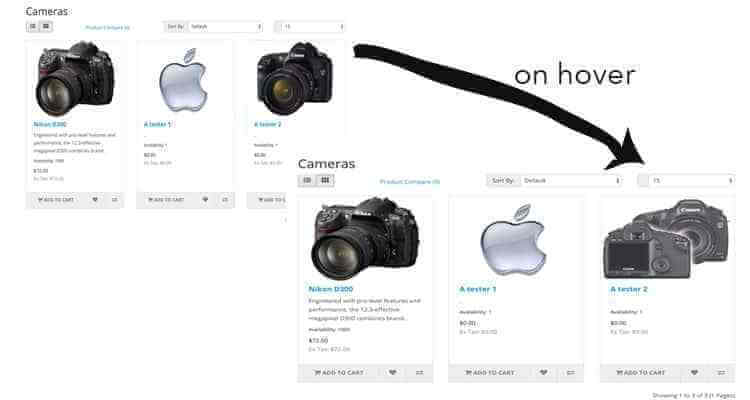 Price: $99.00
Highlight features:
Easy and quick to install, setup (in 30 minutes or less) and manage from admin.

Enable/disable from the admin backend.

Configure & manage alternate image completely from the admin panel

Neither loading of double images nor decrease in site load time and space speed.

Xero-conflict with themes and none HTML files to edit.
These changing images on hover extensions have been downloaded over 800k times from thousands of satisfied customers worldwide.
Why choosing Magepal:
Core Magento 2 contributors (amongst the top 10 Magento contributors on StackOverflow.

Provide bug fixes to nearly all extension companionships.

Cooperate to develop some of the top multi-million to billion-dollar brands using Magento.
Compatibility: Magento Community and Enterprise editions.
Conclusion
In brief, here are the top 9 Magento 2 image hover extensions including free and paid options for your eCommerce shop, so you can make wise decisions about which module will suit your sites and satisfy your customer best. Don't forget to take into consideration the compatibility version at a reasonable price.
Good luck!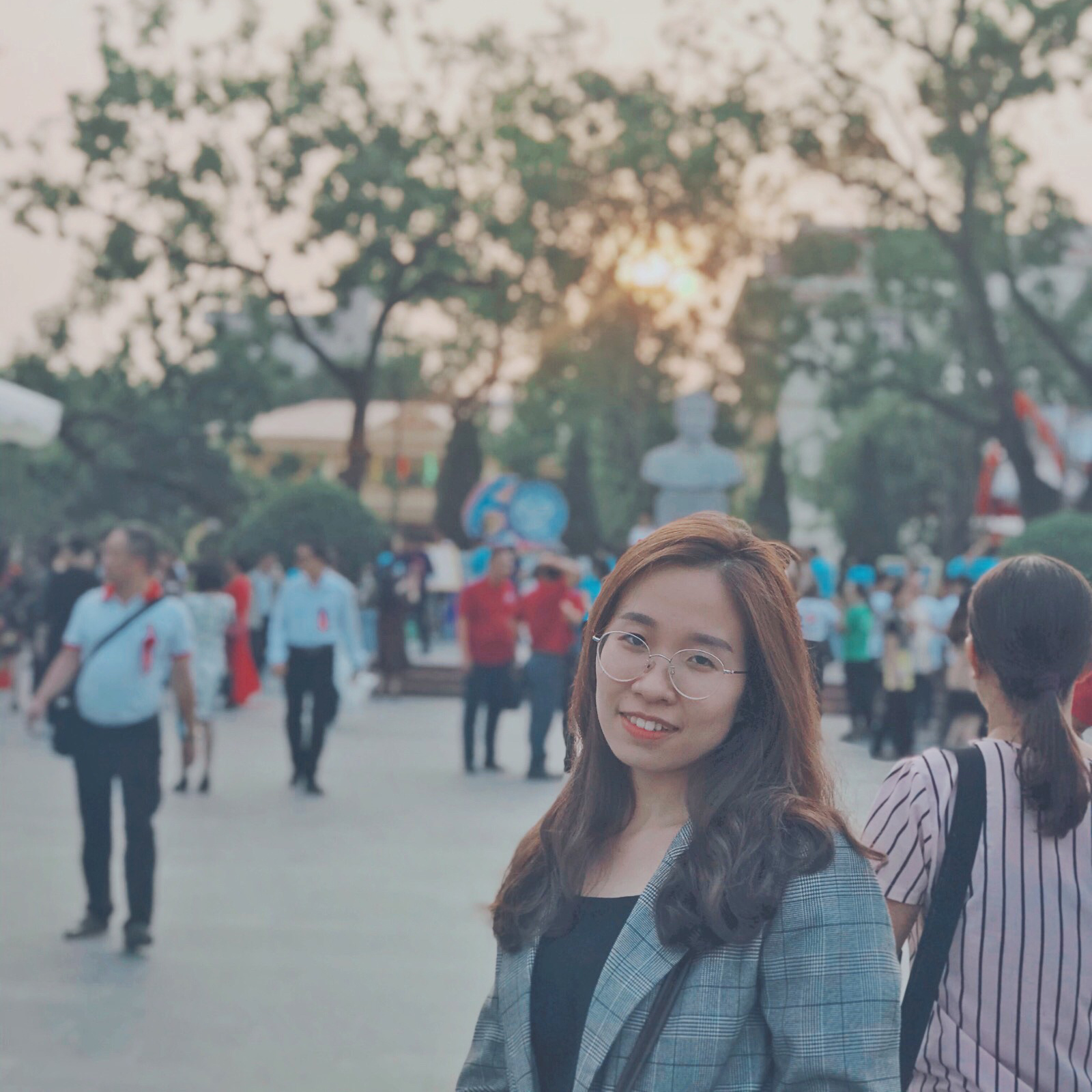 Marketing Executive | Content Manager