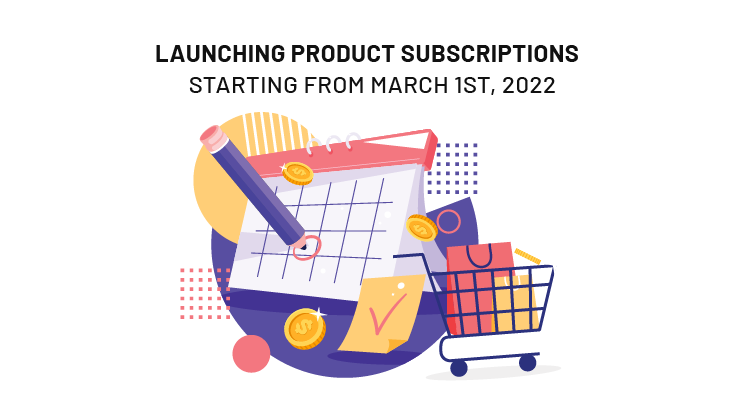 Dear Magenestcustomers and partners
Due to the increasing demands of customers and companies alike for a continual supply of high-quality products and services, It is becoming increasingly difficult to keep up with the demands of the market. In order to meet increasing consumer and company expectations for continuous product and service quality delivery, B2B top brands have been changing their business into the subscription model. This movement is showing promising results for both the clients and the service providers in the B2B software sector. Magento Marketplace has made the decision to switch to a subscription-based business model in late 2021.
Following Adobe's pre-announcement of subscriptions for Magento Marketplace, we, along with the top Magento extension suppliers, namely Mageplaza, Aheadworks, Mirasvit, Mageworx, Meetanshi, and MageComp, are now prepared to collaborate and rethink our strategy in order to ensure our clients get the best and long-lasting value once the new pricing model is instated.

Starting March 1st, 2022, we will make a shift from the one-time purchase pricing model towards annual subscription plans for new buyers of our Magento extensions licenses. Purchased items will be fully supported until the current support term ends. In detail, all new Magento 2 extension orders after February 28th, 2022 will require an annual membership. This decision will surely benefit our clients the most as its advantages will be covering all of their essentials:
Lifelong access to the original codebase of our modules
Access to all Magento versions, as well as inter-product compatibilities
Access to all new features delivered within the product line
100% dedicated support coverage for our modules during the entire subscription duration.
This move intends to provide our customers and partners with much greater value from their software investments. With this business model, we are enabled to commit our human support till the end of extensions' lifetime, as well as a better user experience and access to a far greater technical stack. In detail, with the subscription-based business model, we now can bring:
Higher product quality thanks to continuous investment in development and compatibility assurance
Regular updates following latest technologies, industry trends, and user feedback
Stability and Magento version compatibility guaranteed in each release
We are planning to start with annual subscriptions and will gradually offer quarterly and monthly subscriptions. And we feel this approach is the most beneficial for the majority of our merchants. The ongoing fee for the annual subscription is 50% of the initial purchase price. If canceled, there will be an additional renewal cost of 10% of the initial purchase price. So it is best for merchants to keep the subscription active to avoid additional charges.
We are still working out the details of our subscription plans to make sure you - our customers get the most out of them and would really appreciate your input to make this transition as smooth as possible. Stay tuned for more details. If you have any questions, please contact us. Thank you for shopping with us.