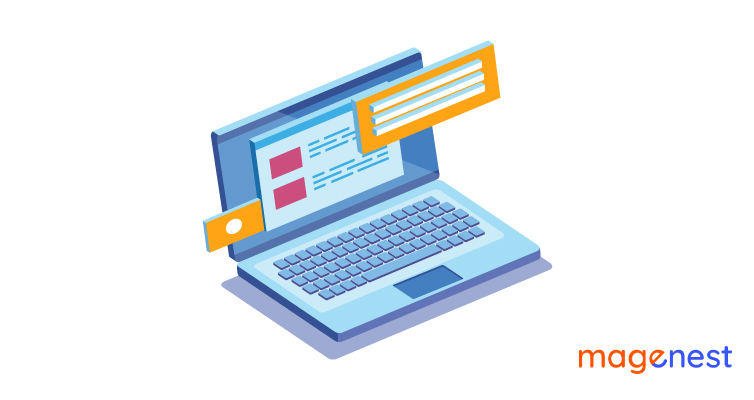 You may not know, but successful push notifications often get up to two-times higher click-through rates than emails. In other words, the amount of people seeing your content gets double, compared to that sent by email.
They are a robust approach to boost engagement with your audience, and you can leverage them properly on the website. This article will first show you some benefits of Push Notifications, and then put forward some suggestions for you to decide the suitable web push notifications services for your business.
Let's get the show on the road!
What are Web Push Notifications?
Web Push Notifications, also referred to as Browser Push Notifications, are messages or notifications sent to the subscriber's device in real-time. Those notifications are delivered even in the case the subscriber is not actively present at your website.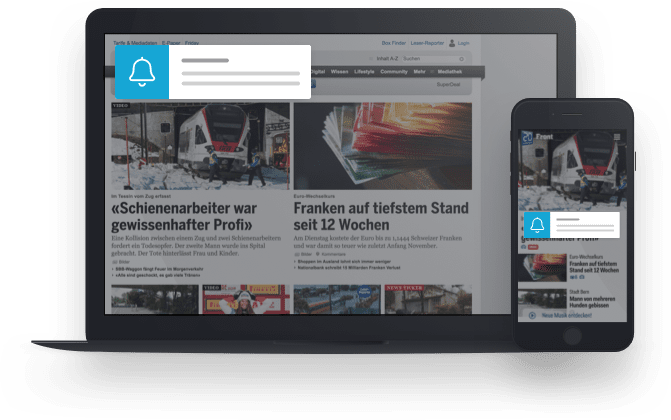 It completely is a permission-based engagement where at the beginning, you ask your visitors whether they prefer to receive notifications from your website or not. Only after they approve, which means they decide to turn into your subscriber, you may send them those notifications and make them associated with your eCommerce journey.
What is the Difference between Web Push Notifications and App Push Notifications?
Although Web Push Notifications operate very similar to Mobile App push notifications, the key difference is that app push notifications only work for mobile devices and tablets whereas web push notifications function on all devices, in particular with regard to the desktop.
For further information: Chrome, Safari, Firefox, Opera are some of the web push notifications supported browsers.
Benefits of Web Push Notifications
Here is a compiled list of the most important benefits of web push notifications services. Hope that they will be convincing enough for you to understand the power of this technology.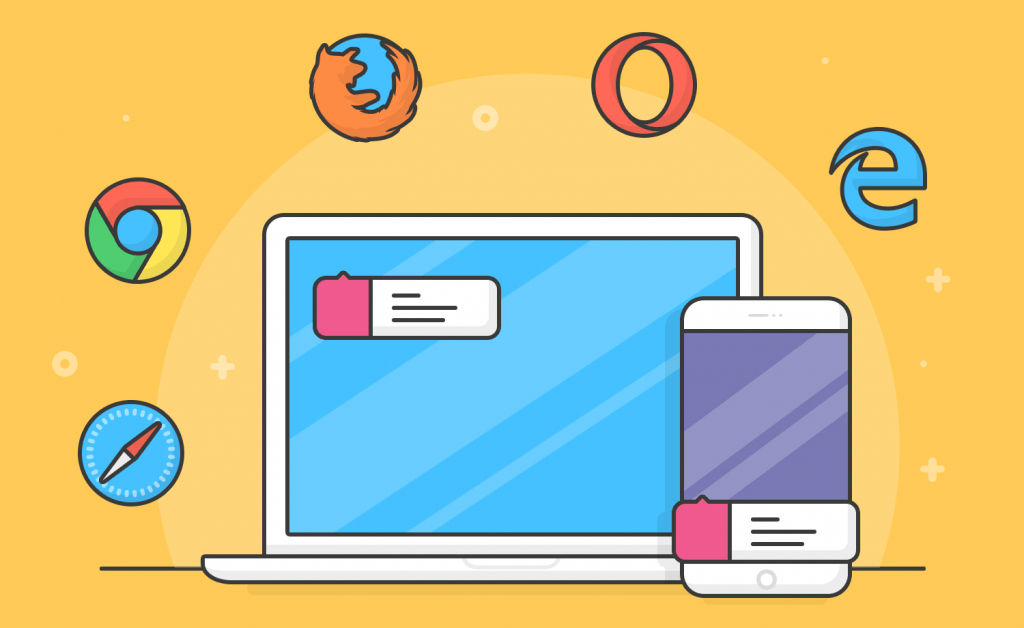 Higher opt-in rate

Quick delivery in real-time

Higher engagement

Increase traffic on the website

Turn visitors into subscribers and subscribers into customers

Boost conversion rates
7 Best Web Push Notifications Services & Tools 2023
The right choice of web push notifications services is going to make your business thriving with a much easier engagement strategy, which is also easy to set up and simple to send your engaged users notifications.
Some of the below web push notifications tools are more popular than others, but they all have powerful functionality. Related information is included: their pricing options, to clarify since some target enterprise or high growth companies while others cater to smaller businesses.
One way or the other, it's going to be worth checking out these practical options before making a decision on the service you'll choose.
#1 Google Firebase
Google Firebase is a Google-backed application development software that allows developers to develop iOS, Android, and also Web apps. It provides tools for reporting, tracking analytics, and fixing app crashes, which creates marketing and product experiments.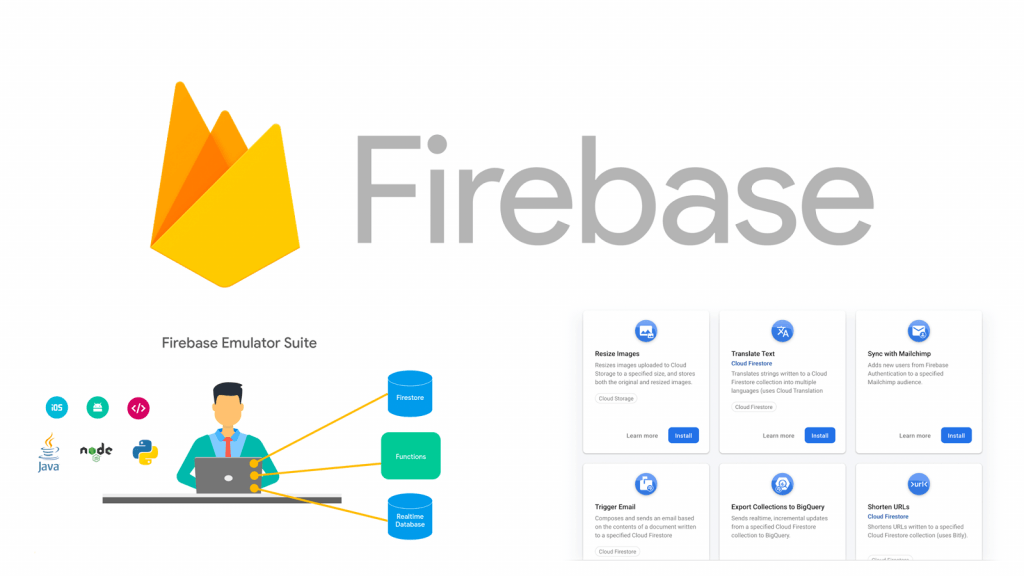 It lets you send Push Notifications to your users, as well as having a host of other features. Like other Google business tools, it's pretty easy to use and per as commitment, however, as it's not designed exclusively for Push Notifications (different from some of the other push notifications services mentioned here), you can expect some trade-offs.
In spite of that, what you may not get from additional features and functionality, the Google Analytics integration will make it up with.
Price: Free and paid plans (up to your choice)
One of our upcoming extensions - Notification Box for Magento 2 also uses Google Firebase service to help store owners send web push notifications about promotions or order status updates to customers. What's more, it allows you to customize a notification box right on your website.
#2 AirShip
Airship (previously called Urban Airship) specializes particularly in the mobile communication experience, in other words, it doesn't just lend a helping hand to web push notifications on mobile. It also tries to sort out things like email, SMS messages, and mobile wallets. While predictive analytics and AI optimization are captivating features to have, this type of service is provided with a price.
Airship is designed to meet the needs of enterprise customers, and if you choose them to be your push notification provider, you'll never have a feeling you're short of features to use.
Price: Starts with basic plan for $99/month
#3 One Signal
OneSignal is one of the leading web push notifications tools. It's adopted by companies like, to name a few, Adobe, Conde Nast, Uber, Skyscanner, so if you choose to go with OneSignal, you'll be in very good hands.
Not only web push notifications, but you can also even send mobile push notifications and in-app notifications, along with email notifications with OneSignal. Moreover, like Facebook or Google, the data your notifications supply to OneSignal are the reason why it's free, notwithstanding your users won't be sending ads to.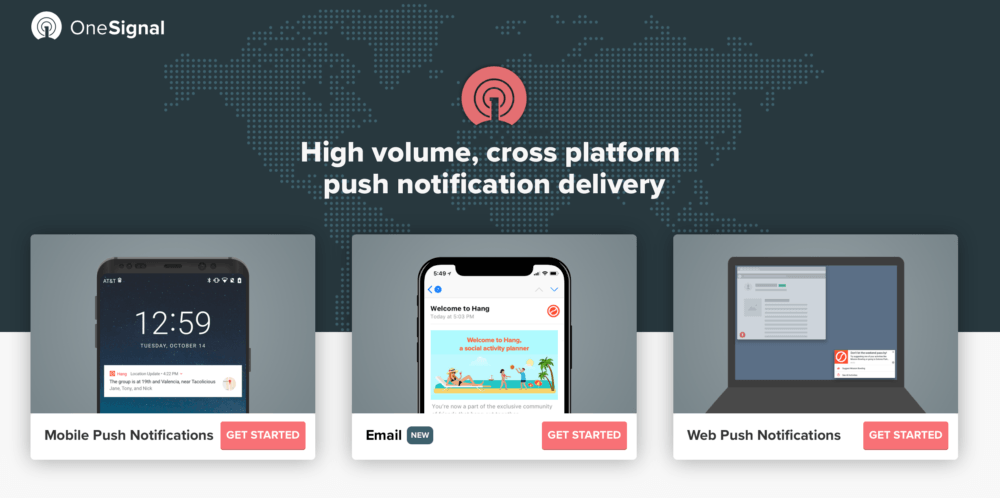 It will be the ideal solution if you are intending to send both web and web push notifications on mobile.
Price: Free (plus if you need more support: paid support choices)
#4 LeanPlum
Leanplum covers the entire spectrum of audience communications: app inbox messages, mobile notifications, email marketing, and more.
It's one of the prominent mobile marketing programs, offering a thorough toolkit containing everything that is required to scale an effective push notification strategy.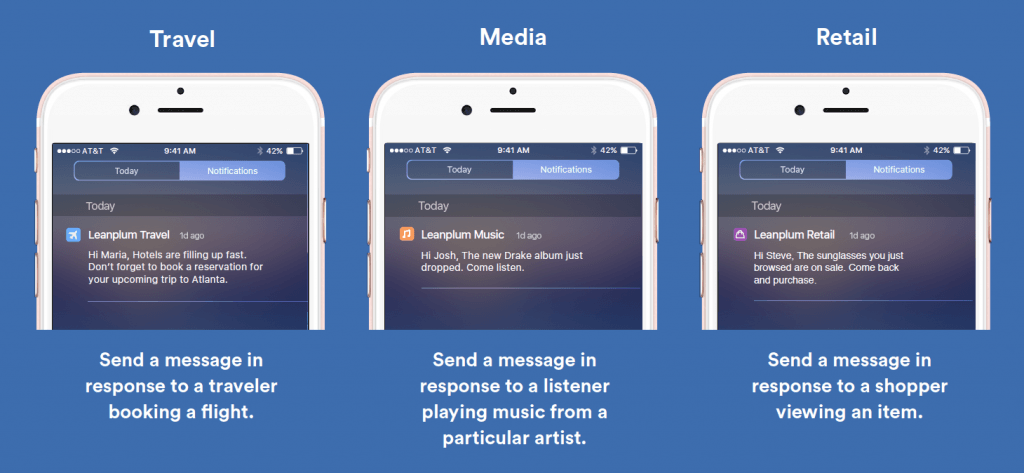 What is more, it comes comprehensive with push notification personalization features, A/B testing, automation tools, therefore, you can make even more use of your real-time user notifications.
Price: Custom quote based on different requirements
#5 PushCrew
For any businesses which haven't developed a mobile app, PushCrew would be a speedy solution because it only deals in web and mobile web push notifications.
As a consequence, personalization is at your disposal – though it concentrates more on the types of behaviors and kinds of triggers you'd adopt on a website.
Price: First 2,000 subscribers will be free, then premium plans will be available
#6 Catapush
Catapush is an uncomplicated delivery API that lets you send push notifications concerning your web app. It's created to be ideal for sending transactional and data-driven notifications predicated on user activity on your app or your site.
You can see real-time statuses and delivery confirmation for every notification. As might have been expected, you can also deliver rich media in your notifications.
One of the most unique features of Catapush is its function of 2Way Communication. This enables recipients to directly reply to push notifications, pave the way for receiving feedback from your app users.
Price: Free tier available, starting at €20.00/month for paid plans
#7 PushBots
PushBots is a push notification tool with a couple of superior strengths, which most especially, it's full of automation. While there will come times when pushing out notifications need to be done manually, but there's much of it you want it to streamline itself and this app enables you to do that.
PushBots also provide analytics, which is another great strength, competitive with what you'd see in Google Analytics.

Price: About $29/month
Wrapping Up
Choosing a suitable web push notifications service for your eCommerce business is an important decision. We've covered some of the best reputable tools available on the market for the time being to power your web push notifications strategy.
It's important to bear in mind the right tools and strategy of how you craft your push notifications is going to have a significant effect on your click-through rates and user engagement.
However, success won't just come down to the web push notifications tools you use – you also need the appropriate strategy. Make sure your media is relevant, your copy is engaging, and your timing is at the most relevant.