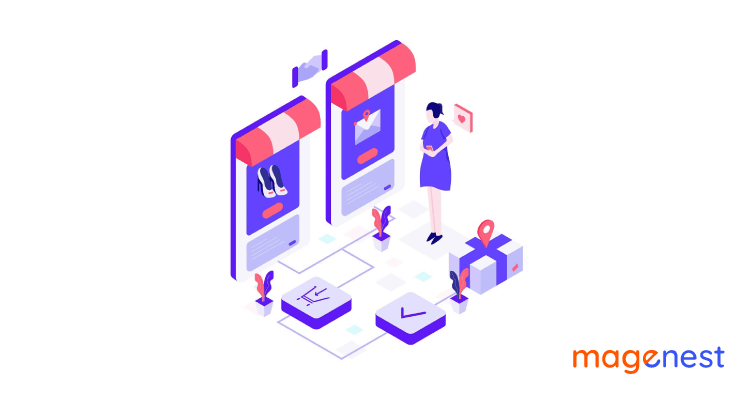 Dropshipping is an effective approach for eCommerce businesses to lower their operating costs. In recent years, there is an increasing number of competitors as the dropshipping market has grown more steadily than ever. In this article, we are going to help you catch up with the basic definition, and then explore more insights into the pros and cons of the dropshipping method as well as how to start an eCommerce dropshipping model that suits your company.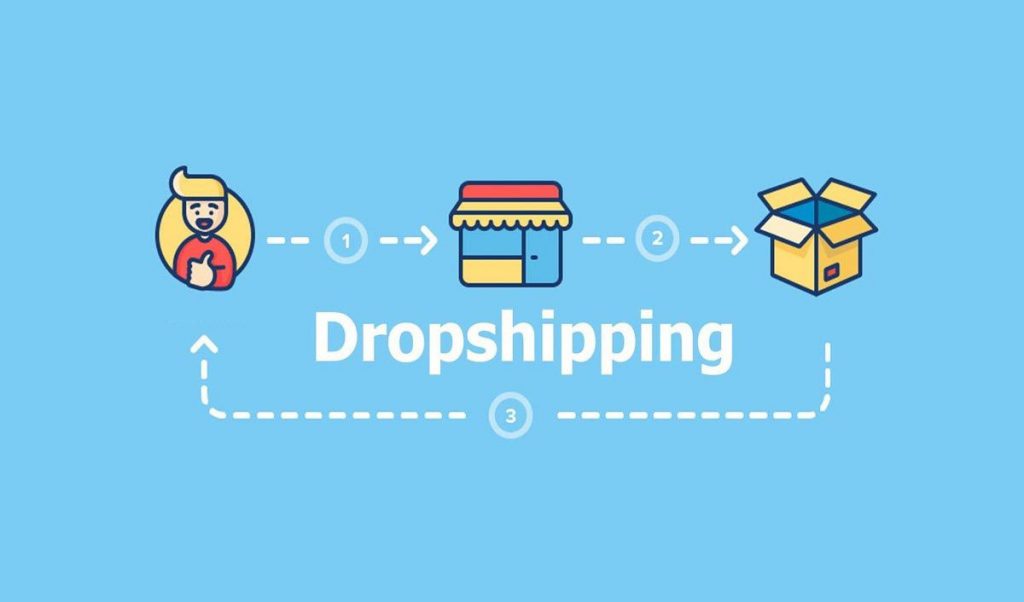 1. What is Dropshipping?
Dropshipping is a retail approach in which there's no need for brands to directly manage and distribute their inventories. Instead, when a store using the dropshipping services receives an order, that order will be handled by the dropshipping service. In other words, information such as a delivery address, order date, item number will be sent to a third party (a dropshipping company, a big wholesaler, or even the manufacturer itself) to fulfill the order on the seller's behalf. Therefore, with the dropshipping method, the sellers don't need to keep their products in their warehouses by themselves, and they don't have to directly handle orders. All sellers using dropshipping services only need to sustainably generate as many orders as possible.
The main difference between dropshipping and the traditional retail model is that the seller neither stocks nor owns their product inventories. Stores only forward orders to their registered third parties who would fulfill them on their behalf. In this new business model, no stores have to actually buy the goods from manufacturers to resell them later. Due to a lack of physical infrastructure and inventory involved, this method is more suitable for eCommerce retailers, rather than conventionally physical stores.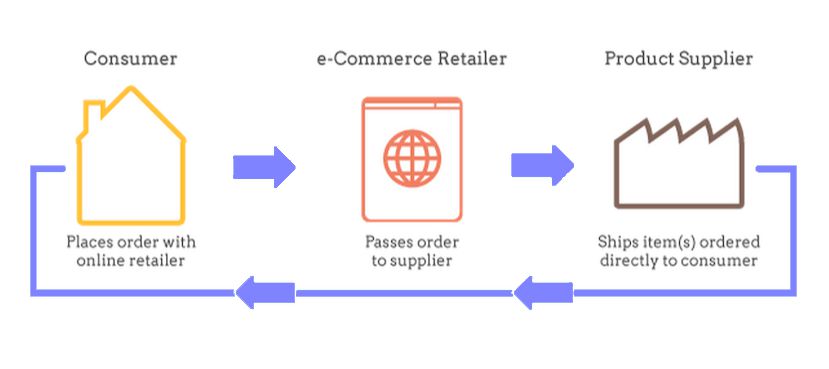 2. Benefits of Dropshipping
Thanks to its easy access, dropshipping is truly a great business model for eCommerce entrepreneurs to apply. Here are some significant advantages that dropshipping could bring to your companies.
2.1. Lower start-up costs
The biggest benefit of dropshipping is probably less capital requirement to start a business. Dropshipping makes it possible for an eCommerce store to launch their businesses without any need for thousands of dollars invested in inventory upfront. Unlike traditional methods, retailers now can save up huge amounts of money from inventory infrastructure to fund other departments.
Besides, dropshipping allows store owners to have more time to generate more leads and orders with innovative ideas because they don't have to spend time organizing their inventory as well as hiring employees to fulfill orders. This means that dropshipping has made it so simple to start your own business, especially if you don't have enough funds to run a standard retailing model.

2.2. Easier to scale
For businesses using dropshipping services, they are more likely to scale quickly and easily since the order fulfillment is independent of the size of the physical location or the number of staff. This is obviously beneficial for seasonal retailers who have to experience fluctuations in sales. Plus, a growth in sales often brings additional work related to customer support - but businesses that apply dropshipping strategy are more likely to expand rapidly and easily than traditional eCommerce stores.
For suppliers who provide dropshipping services also tend to easily expand their business and earn more revenues since they provide their services for different businesses in various fields. The more companies start utilizing the dropshipping method, the more profit the third-party businesses can generate.
Therefore, this is considered a win-win situation for both sides: the ones using and the ones providing dropshipping service.
2.3. Greater flexibility
Dropshipping brings great flexibility to many business aspects such as time and management. As long as dropshipping businesses have access to the Internet, they can easily communicate with their suppliers and customers. Brands can operate their online business anywhere at any time, there is no physical barrier in offering various types of products according to seasons or market preferences.
Besides, when a start-up launches a new store, retailers always need to test the new products. They can take advantage of dropshipping to find out what suits their customer's tastes before committing to purchasing a huge amount of inventory.
2.4. A wide selection of products
Since store owners don't need to pre-purchase all the products they sell, they can offer a range of trending items to potential customers at no additional cost as long as their suppliers stock them. Thus, dropshipping can broaden product offerings to your eCommerce store and provide more diverse options for your customers.
3. Drawbacks of Dropshipping
All the benefits mentioned above make dropshipping strategy a very attractive model for any business that wants to get started with an online store as well as to expand existing product offerings. Nevertheless, like all other methods, dropshipping has its own downsides that you need to consider before applying, which would be explained right below.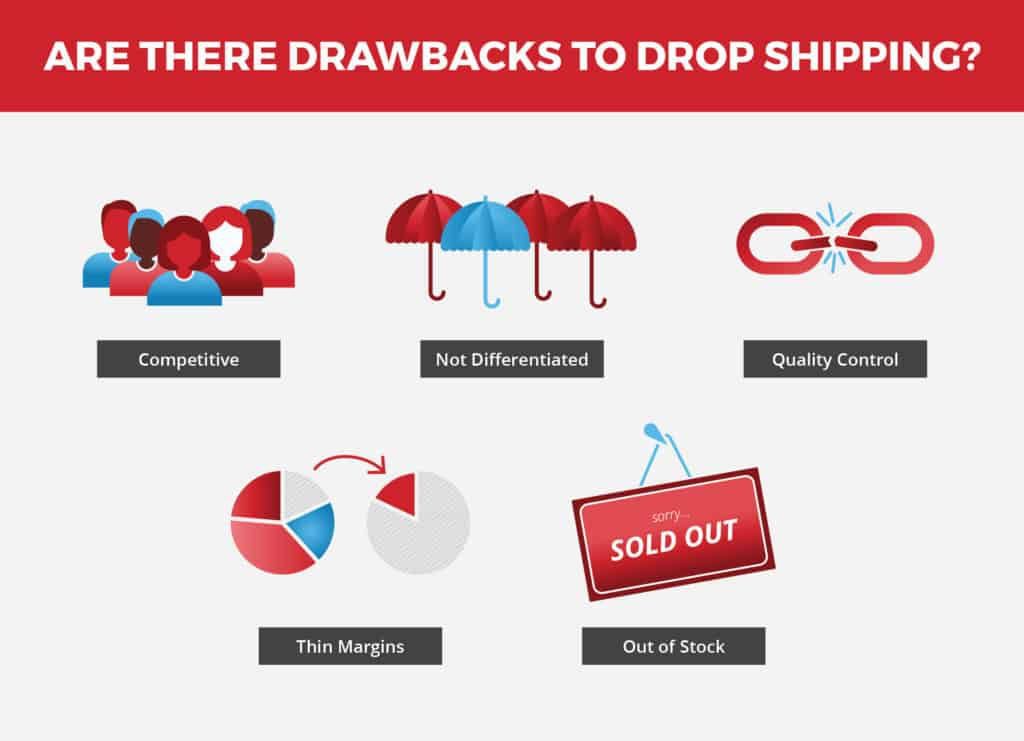 3.1. Reliance on Third-Parties
Typically retailers are reliant on their suppliers to some extent, but with dropshipping services, this is even more true. For example, retailers may have to face customers' complaints if third-party suppliers fail to implement an order as stated. Similarly, if a supplier suddenly goes bankrupt or has difficulty in providing products as promised, the retailer would have to deal with massive disruption in business operating.
These types of issues seem to be less serious if a merchant has physical inventory on hand and manages their business directly. Since every approach has its own pros and cons, new brands must take precautions and have sufficient preparation to cope with unexpected disruptions.
Besides, dropshipping allows third parties to take control of product availability and quality, which would deprive merchants of the ability to examine items before shipping items or offer extra services to customers. For example, if customers have questions about products or complaints, the retailer will have to work with the involved third party to solve the problem, which would complicate the management process, in comparison with no supplier included in the order fulfillment process.
3.2. A higher level of competitiveness
The ease which eCommerce merchants can enjoy from the dropshipping method means that they will definitely have to face substantial competition. Unless you are among those who have contracts with suppliers for exclusive products, it seems extremely hard to stop competitors on the market from selling the same items as you offer.
To put it simply, retailers who rely too much on dropshipping must be ready to face the problems of decreasing brand awareness due to increasing numbers of competitors. They must try harder to stand out from the crowd as there are no unique products or services they can offer to customers. Those retailers will have to compete on other ways to impress their customers, such as including exceptional customer service or ensuring a user-friendly eCommerce shopping experience.
3.3. Low-profit margins
It comes as no surprise if dropshipping means lower revenue because it involves outsourcing some parts of the selling process to a third party. Businesses often compensate for this loss by increasing the volumes of sales in turn.
Furthermore, you may put so much effort to provide a high-quality website and excellent customer service to differentiate your dropshipping business, but remember that nothing can stop customers from comparing your prices to others. And this would create fierce competition and hurt the potential profit margins even more.
3.4. Complex shipping process
Most dropshippers work with multiple suppliers and unfortunately, this makes your online store products outsourced through many different suppliers. Why are we saying that this complicated your shipping costs? Let's say a customer places an order with three products that are only available from 3 separate suppliers. Even if you are lucky to have the customer agree to pay for these shipping costs, it's not sensible to include these charges in the order value. Shipping complexity like this somehow lowers customer satisfaction and causes unfavorable workflow.
4. Is Dropshipping the right model for your business?
To answer this question, you need to consider the 3 aspects below about the dropshipping approach:
4.1. Research and Development
Imagine you have a genius idea for a new product line, both you and your dropshipping suppliers should be ready to take risks to manufacture a large number of products, not to mention a substantial amount of capital investment might be wasted if the products are not welcomed on the market. That is to say, research and development is an important stage to have an effective dropshipping model. Estimate the research and development cost beforehand and only apply the dropshipping method if it's not your budget burden.
4.2. Retail Arbitrage
In economic terms, arbitrage is the profit earned from the difference in the purchase price and the sales price. Retail arbitrage is the practice of exploiting the price discrepancy between various suppliers. For instance, if a customer on eBay pays 1000 dollars for an item you can buy with 750 dollars, then you will get a profit of 250 dollars from retail arbitrage.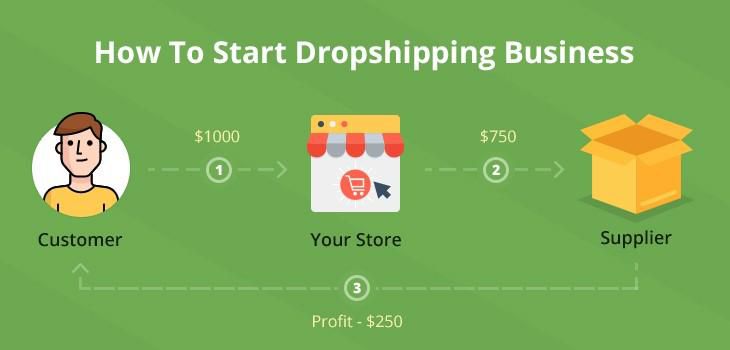 4.3. Private Label Brand
Have you ever thought of why people are willing to pre-order the latest iPhone before ever seeing how it looks? One reason is that because they trust Apple will provide high-quality products, which is what it has been known for. This example shows that brand value and recognition are extremely important to succeed in the market. Therefore, it's advisable to take time and effort to private your label products that can differentiate your brand from your rivals and build customer loyalty.
So, our recommendation is that you should carefully analyze these 3 factors before choosing the dropshipping model. After estimating all the possible costs and expected revenues, if you are not sure that this is the best method, don't hesitate to look for other ones. However, if you are confident the dropshipping services can make your business much more profitable regardless of the costs and challenges, then continue reading because these tips below are made for your eCommerce dropshipping store!
5. 5 Tips you should know before starting an eCommerce business with Dropshipping applied model
Depending on our desired industry, product, and budget, there would be different methods to choose from when starting an eCommerce business. Here are some tips for the dropshipping model you should pay attention to.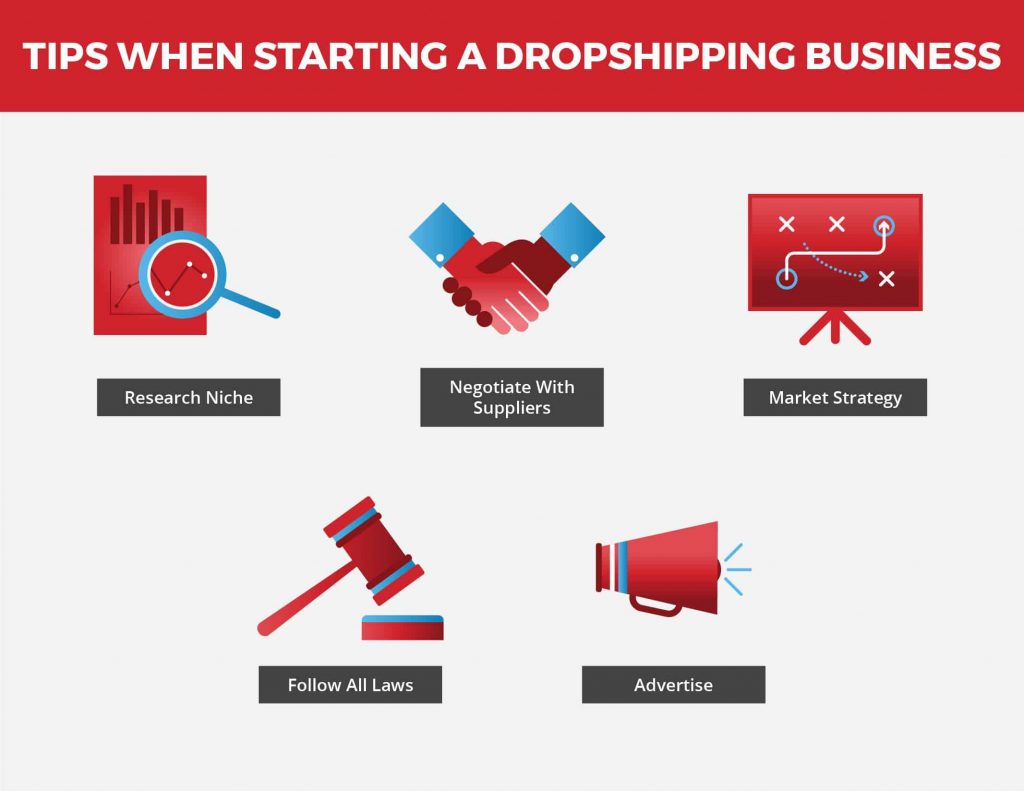 5.1. Research Industry and Market
Before deciding the exact products you plan to sell, it's necessary to investigate and do research on a small selection of the larger market. As you research your potential market, you should evaluate possible outcomes and issues that can impact your sales as well as come up with solutions to overcome those issues.
For example, you would want to start a business whose customer base is particularly brand-sensitive, in other words, there's not enough trust for customers to buy from your brand. Make sure you conduct an in-depth analysis before choosing the average price your niche product should be selling for and try to get different quotes from suppliers to estimate your gross margin beforehand.
5.2. Negotiation with suppliers
Once you finish the choosing-market stage and what products to sell, it's time to start with finding a decent dropshipping supplier. When dealing with a potential partner, one of the first discussions is often about pricing. Another essential question you should address with your supplier is to find out whether their dropshipping services are good or not. After those basic concerns, you may want to discuss other areas such as product quality control, inventory management, customization, and so on.
5.3. Choosing the right market strategy
After reaching your ideal customer's purchasing preferences, you have to decide what channels that you should sell-through. Make assessments to see if your customers tend to shop more on eBay, Amazon, or any other sites. Don't forget about fee factors such as transaction fees, subscription fees, and listing fees. For instance, Shopify customers will be charged subscription and transaction fees monthly to accept payments.
5.4. Follow all legislative regulations and best practices when starting your business
It's important to always pay extra attention and take extreme caution to details when starting a company. Legal concerns like corporate structure, taxes, licenses, and permits are fundamental and should be kept in mind.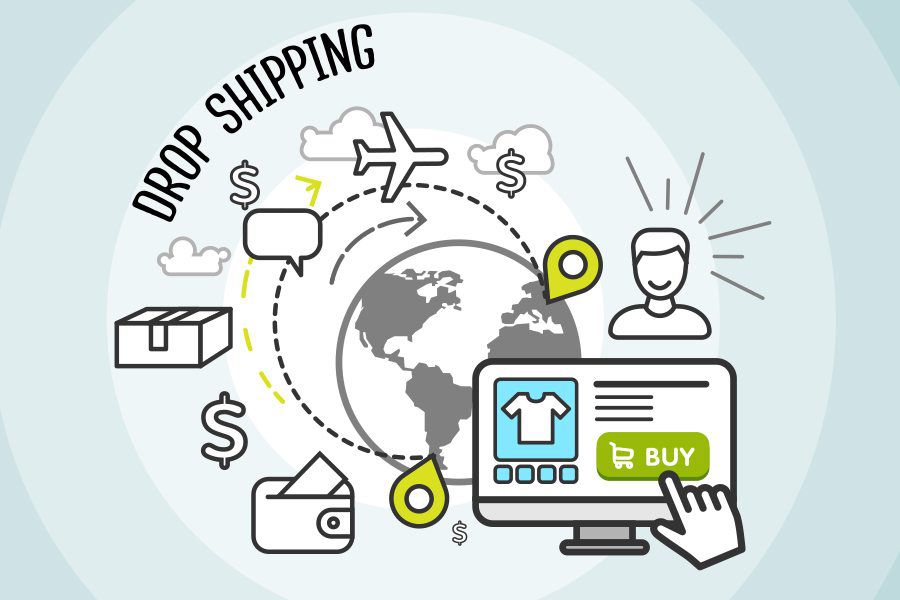 5.5. Advertising and promotion
One challenge all businesses have to deal with is how to attract as many prospective customers to your eCommerce store as possible and this question is often forgotten or at least postponed. it would be best to have a proper marketing plan and outline the key points to attract potential customers. If your chosen platform is eBay or Amazon, you can take advantage of their built-in tools for advertising and promotion. There are also other advertising platforms that allow you to sell through your own website. For example, many of today's businesses use Facebook and Google as powerful tools to advertise their brands. Don't forget to take the advertising costs into account when estimating your net profit margin (the percentage remaining after all expenses. taxes and interests are deducted).
Conclusion
Even though dropshipping has some limitations as a viable long-term business model, its advantages can outweigh its disadvantages if you find the correct approach to adapt it to your eCommerce store. If you are only doing dropshipping, it seems hard to get your business off the ground.
However, if your eCommerce business is already well-established, it's worth trying dropshipping to complement your current services and grow your business. Hopefully, you will find this article useful and successfully apply what you have learned about drop shipping to your business model. For more interesting posts and excellent extensions, visit our store blogs to make sure you won't miss any tips to rocket your business revenue.