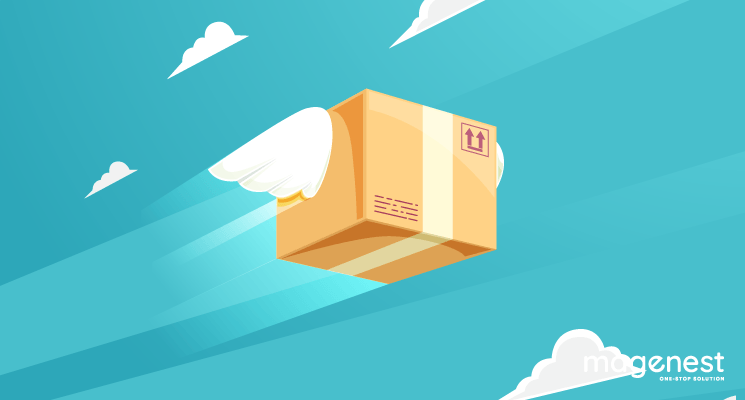 If you're interested in eCommerce, you will not be unfamiliar with the word Dropshipping.
Booming since 2010 with the born of Aliexpress, dropshipping is quickly change the flow of eCommerce.
Shopify and Oberlo are two of the most prominent names in implementing this advanced model. However, Magento dropshipping is closely getting behind. As the best open-source eCommerce platform, Magento is doing its best to facilitate the new activities of merchants.
If you're thinking of changing your Magento business to dropshipping, let's fully understand how the model works as well as all of its benefits and challenges.
What is dropshipping?
Dropshipping is an order fulfilment method that allows merchants to run a business without an inventory or actual physical store.
Dropshipping businesses act as a bridge between real stores and consumers: Rather than keeping the stocks at the warehouse system, they purchase the items from a third party supplier and then ship it directly to the doorstep of customers.
The workflow of dropshipping is quite simple.
Buyers visit your website and place an order.

You check the order then contact your supplier for products confirmation.

When the order is ready to go at the supplier's side, drop shipper comes and pick it up.

Finally, the full package is delivered to the address of the customers and dropshipping store earns a commission for their service.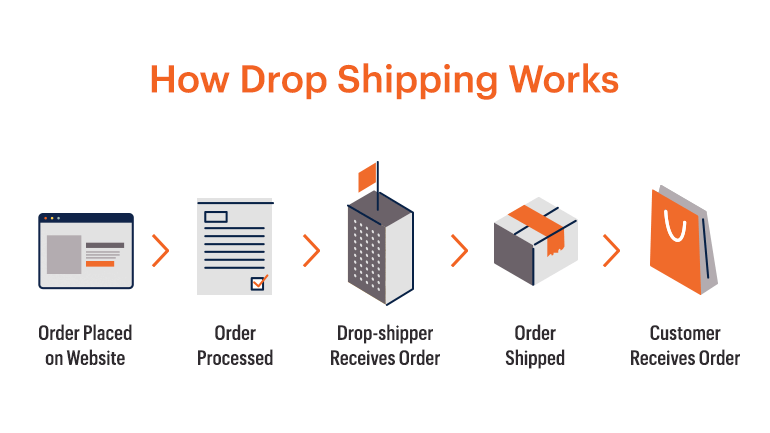 How dropshipping change eCommerce?
Dropshipping is extremely popular with small and home-based businesses. Around 27% of online retailers have adopted the dropshipping model worldwide. In 2016, about 23% of online sales were fulfilled via dropshipping, which amounts to about $85.1 billion.
It's also a great choice for the big marketplace to apply dropshipping. 34% of Amazon sales in 2011 were thanks to dropshipping partners and that number has only grown ever since.
There is a wide range of products that ambitious dropshipping stores can choose from. Some favorite choices are:
Hobby related products: You can target the right niche and take advantages of the interest of a loyal group of customers
Repeat purchased products: The essential items are also in high demand. Focusing on these products will guarantee a constant flow of orders since people need them regularly.
Lifestyle products: Beuty and Health supplements are especially popular among dropshipping stores.
Technical supplies: Technology products suppliers love the help of dropshipping since shippers can deliver their products directly from the warehouse to customers' house with a cheaper fee.
Hot and trendy products: With short lifespan yet high demand items, dropshipping can sell things faster than traditional stores.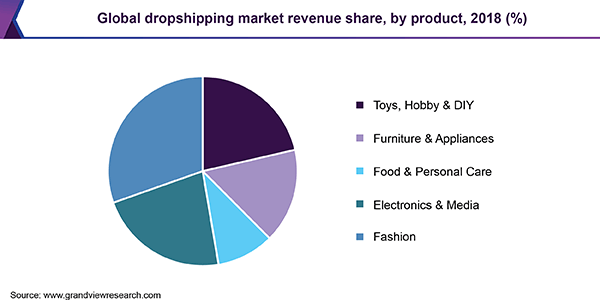 Yay and Nay of dropshipping
Huge benefits …
No one can deny the gigantic advantages of dropshipping. It is easy to start, run, and scale.
Dropshipping requires little investment for merchants since they don't have to spend their capital on managing inventory or running a huge team. You don't need to worry about abandoned carts or stock shortages since you're just a middleman in the buying process between suppliers and customers.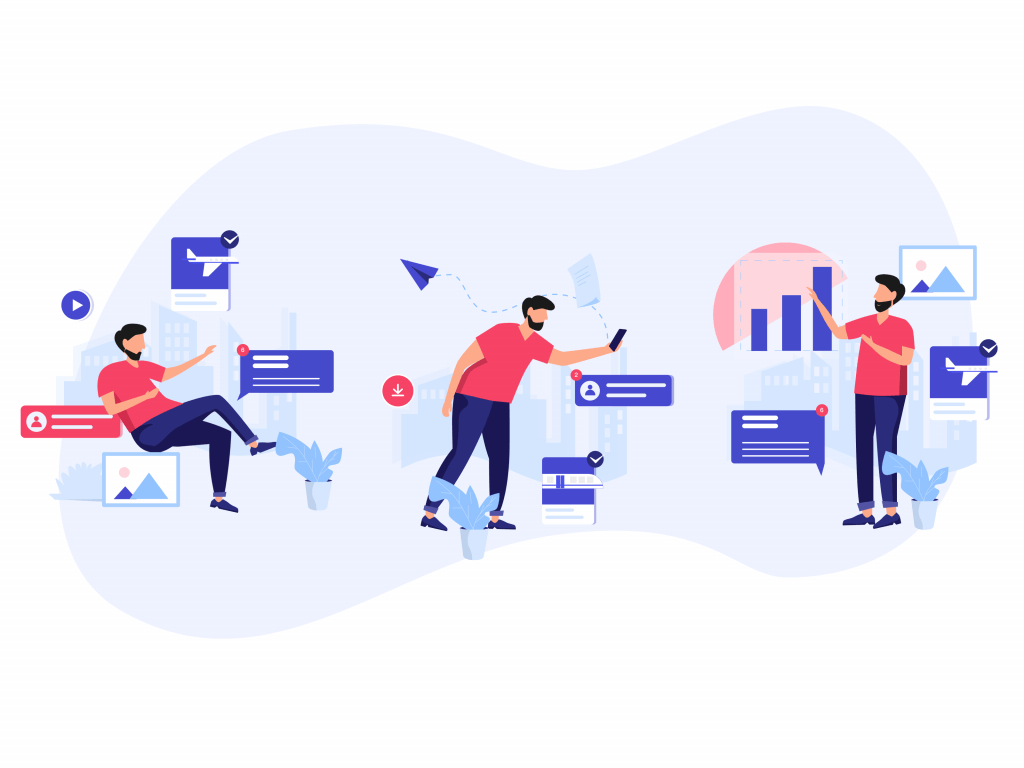 Dropshipping also gives its followers a flexible choice in choosing who and what to cooperate with. There's no limitation in the product choices of a dropshipping business. You can sell completely contrast products on your websites, just ensure that you can deliver the right products to your customers. It's up to you to test new potential products to expand your buyers' base.
… come with inevitable risks
However, dropshipping cannot avoid unwanted obstacles for the sellers.
One huge disadvantage of the dropshipping model is it's difficult for branding since you don't actually own anything. It's also an intense competition for a dropshipping business as there're lots of providers with the same service. You need to try your best to make your name pop out and attract more visitors.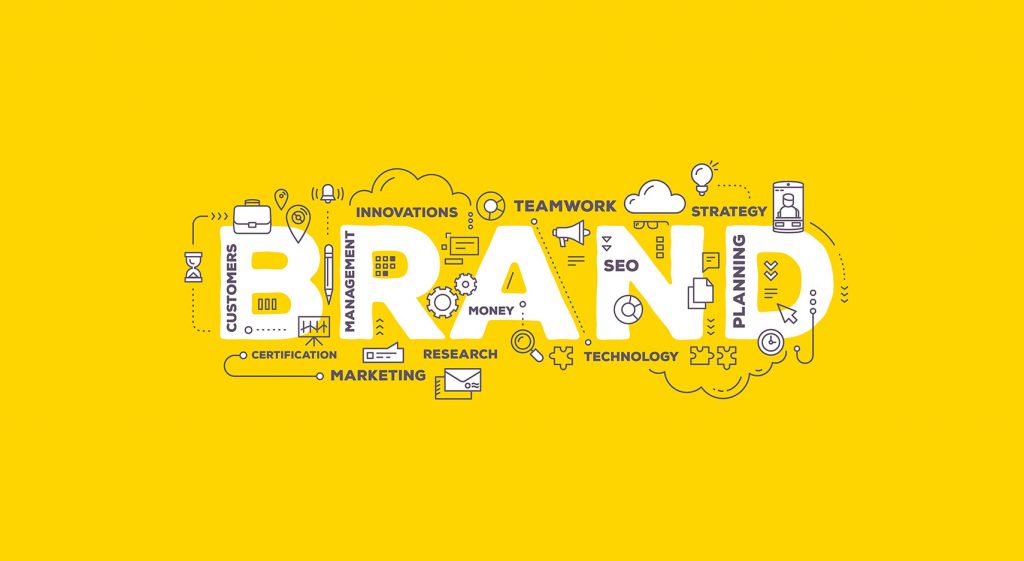 Depending on the suppliers is also contains a huge risk in your performance. Sometimes you cannot control the quality or quantity of the products, and it badly affects your reputation and shipping process. For example, your partner can run out of the T-shirt with the color that your customers have ordered, and you need to wait longer than usual for it to be restocked.
6 tips for a successful Magento dropshipping business
#1 Choose multiple suppliers
To avoid unnecessary issues and widen your choice, it's better to be a partner of multiple suppliers. You can cooperate with providers in the same industry so there will always be a backup plan for customers' orders.
Or else you can have different product suppliers for a wide range of choices for your visitors. This also supports you in the shipping process since you can choose the most suitable location to pick up the package.
Retailers are looking for new ways to increase the conversion rates of their products. That's why they are looking for more dropshipping businesses as it's a win-win situation for both sides.
Implementing affiliate marketing policies is also one of the most common options. With every click, sale, lead, or activated discount code, affiliates will receive a commission. If you're interested in this model, you can take a peek at Magento 2 Affiliate by Magenest.
#2 Pick product smartly
Some store owners are a little bit greedy when it comes to choosing what to sell. Knowing the demand and the interest of customers will help you in understanding what products is the most suitable for your model. So doing thorough research on the market and targeted consumers is a MUST-DO before actually starting your Magento dropshipping business.
It's not always the best to follow hot items since it makes branding become more difficult. Build your reputation on some useful and stable products before expanding to broader fields.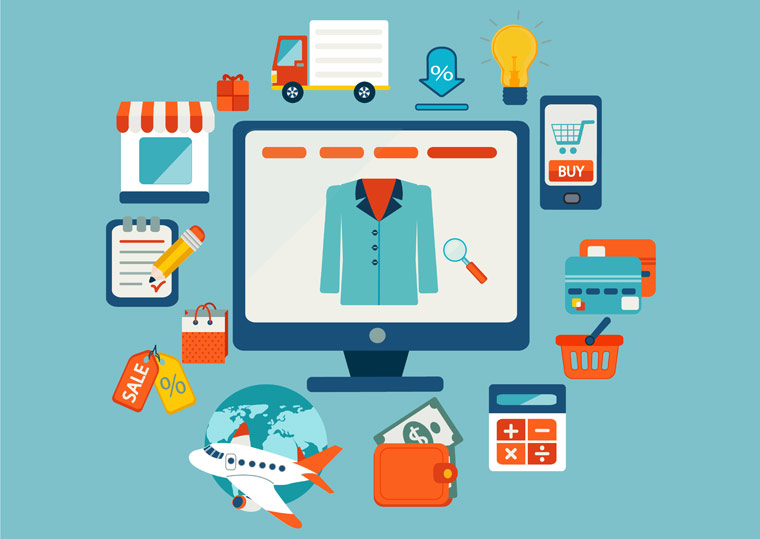 #3 Check item interest and availability
This is also one important step in running a dropshipping business. Do consumers love that particular product? If the answer to this question is Yes, you should ask Where is it available?
Lots of drop shippers have faced the problem of not having any package to deliver since suppliers have run out of the exact item. Always double check before confirming the orders with your customers. For Magento dropshipping website, the platform supports you update your products easily on the backend.
#4 Decide the most convenient shipping method
As focusing on the delivery part, you must pay attention to your shipping method. Frauds easily happen with a dropshipping model if you don't check the info carefully. Always make sure that the address is correct and the customers' info is secured.
Choose the closest inventory to pick up your products and arrange a convenient route for your shipping process. Make it easy for you and your crew to deliver than complicating things up.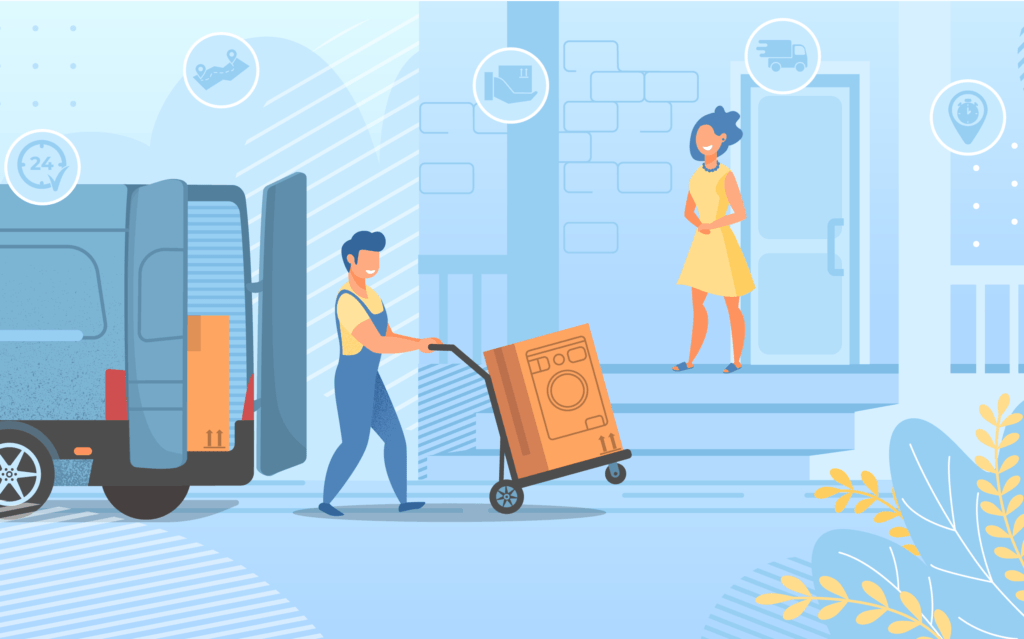 #5 Focus on marketing and SEO
With an eCommerce brand, online visibility decides the success or failure of your future business. That's why you must not forget the importance of marketing and SEO. This is not only to attract more visitors but also get more partners to join your service.
You can make use of email marketing or social networks to promote your business. It's also a smart move to transform your UGC to marketing materials: Photo reviews, feedback banners, featuring on Instagram, etc A major helping hand can also be from your providing partners who can feature your name on their website.
In Magento backend, there're already helpful features for merchants to manage their metadata.
Keep your content SEO-friendly for higher places on the search pages. Investing in advertising if you want to target larger audiences and partners.
#6 Personalize your service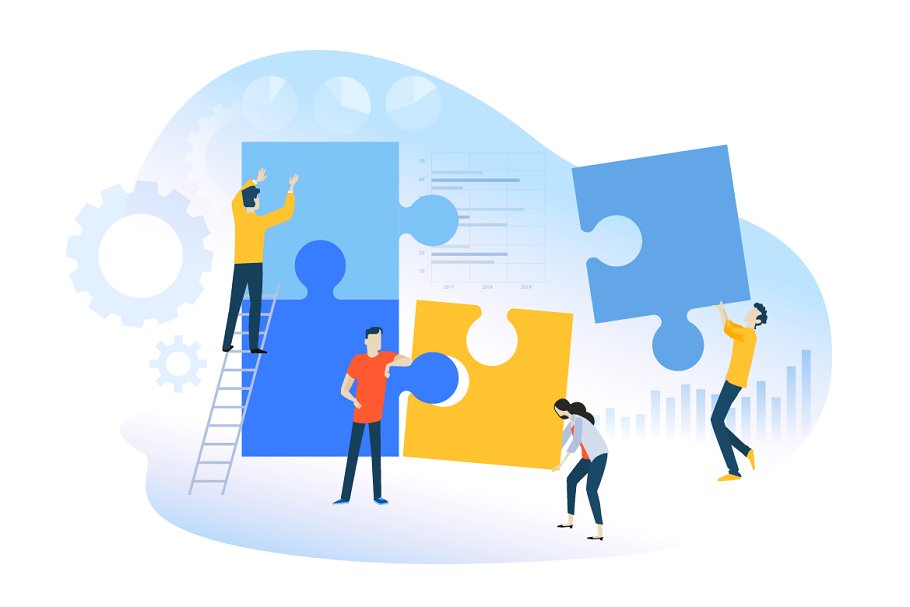 The customer journey will be more memorable when you customize your Magento dropshipping business. Don't let customers think that your business is only a shipping service. Engage more with customers thanks to simple yet effective actions such as reward points and discount code for repeated purchases or let them access your website and share info through social networks.
Most importantly, always ready to help customers getting what they want quickly and safely.
Besides pleasing the customers, you should not ignore your suppliers. Remember, you have to compete with other drop shippers AND the in-house shipping team of the suppliers. Making your brands unique with attractive and useful service along with transparent policies.
Final words
Dropshipping is not something new, especially among these COVID-19 negative impacts when people practice social distancing and rarely go out. Other platforms like Shopify have quickly caught the trend and flourished greatly. It's time for Magento-based stores to enter the game and gain their own success.
Magento dropshipping holds great possibilities in changing the workflow as well as increasing the profits of the business. Thanks to the support of technology, transforming your store to the dropshipping model is not difficult anymore. Decide whether you really want the new process and jump right in!
Visit Magenest to find out more helpful extensions for the development of your online business!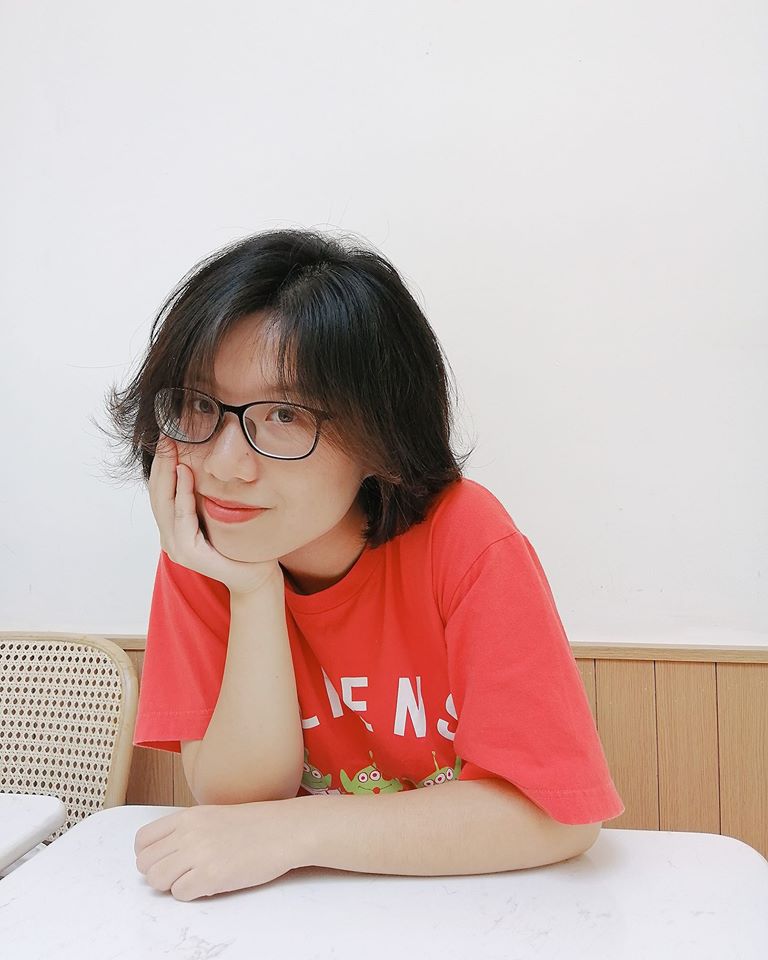 Marketing Executive | Learning new things every day.