Magento 2 Instagram Shop extension helps you drive more sales by showcasing the Instagram gallery on your online stores.
Plus edition

All standard features
Standard edition

Import photos from Instagram on your store
Show photo collections using hashtags
Feature more than one products alongside photos
Easily customize the photo slider and gallery
Connect with Instagram account with one click

What you need
Driving sales is critical to any eCommerce operation and as such, cross-channel marketing is widely adopted for greater exposure to consumers. Through social media like Instagram , you can promote your products and communicate with your customers directly. Unfortunately, the default Magento feature doesn't have integrated social media capabilities so managing your content across these channels can consume a lot of time.

How we handle it
Magento 2 Instagram integration by Magenest lets you put your Instagram feed on your website. This not only promotes your social channel but also lets you use its content to drive sales, as you can pin your own products onto these Instagram photos.
Turn your store into a shoppable visual art gallery with Magento 2 Instagram Shop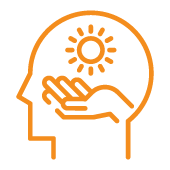 Provide strong incentives for customers to buy
Instagram is currently one of the most popular social platforms for media sharing. Utilize your Instagram photos as an additional appealing front to encourage customers' purchase decisions.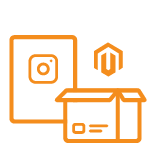 Display featured products alongside with your Instagram photos
Each Instagram photo allows you to feature multiple products which are linked to their corresponding page on your Magento 2 store. This will save time for customers as they don't need to search for products in photos manually.
Magento 2 Instagram Shop extension coverts viewers into orders effortlessly
PLUSMultiple layout options for the slider and gallery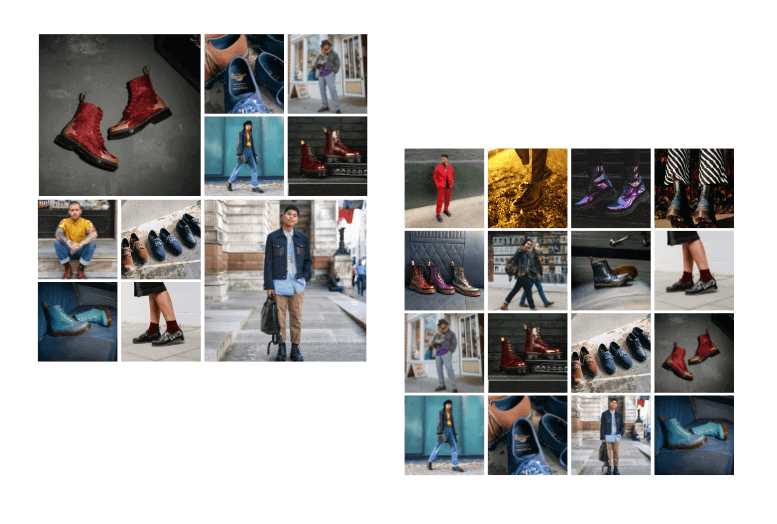 The admin can showcase their stunning Instagram photos in various positions:

Full gallery on the main menu: Collect all pulled Instagram photos in one single page
Photo collection on each product page: Give more sights of how your products work in real-life instead of boring default product images.
Use Instagram widgets to show Instagram photos anywhere: The widget will be created with one click in the configuration, and then you can customize them easily (layouts, photo source, animation effects, etc)

The extension supports multiple layouts for both Instagram gallery and widgets. We keep on adding more layouts in the upcoming updates for Plus Version.
PLUSUse hotspots to pin products onto your Instagram photos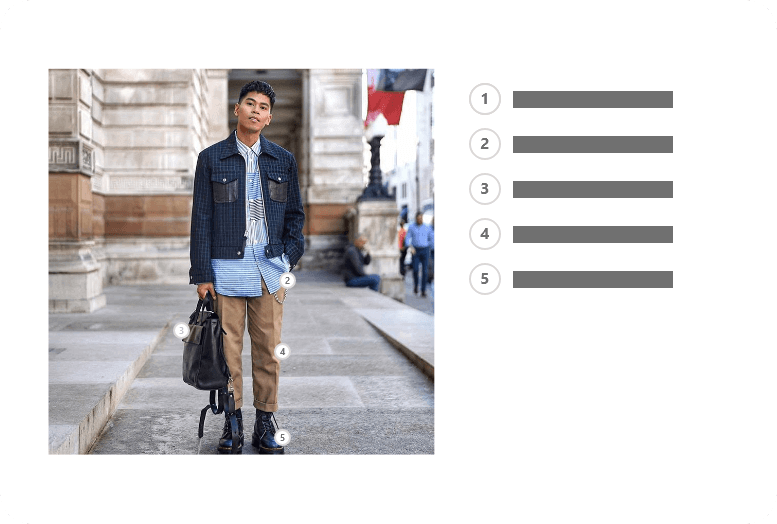 In Magento 2 back-end, merchants can use 'hotspots' to pinpoint products on their Instagram photos. This is a helpful feature if you have more than one product in a single photo. Easily point out which product is which to give customers a better experience.

Quickly search and assign a product SKU for the hot spot
Intuitive drag-and-drop pinpoint tool
Select up to 5 products
Group your Instagram photos into collections with hashtags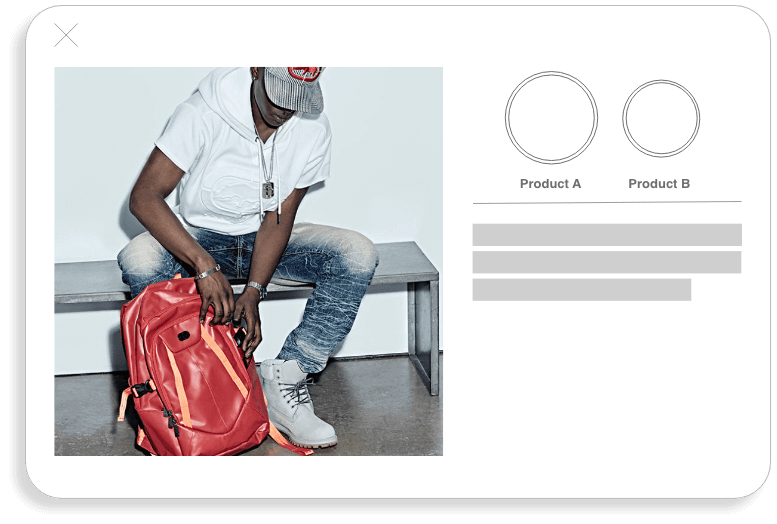 A simple Instagram hashtag can has a strong impact on spreading your reach and develop your following. On Magento 2 website, those hashtags once more time give you the power to optimize the content exactly for each customer group interest/marketing campaign.

Choose exactly hashtags you want to get photos from Instagram
There are two sources for photo with hashtags: Your own hash tags on your Instagram accounts; any top trending hashtags from publiac acounts.
Encourage customer interaction with engaging CTA elements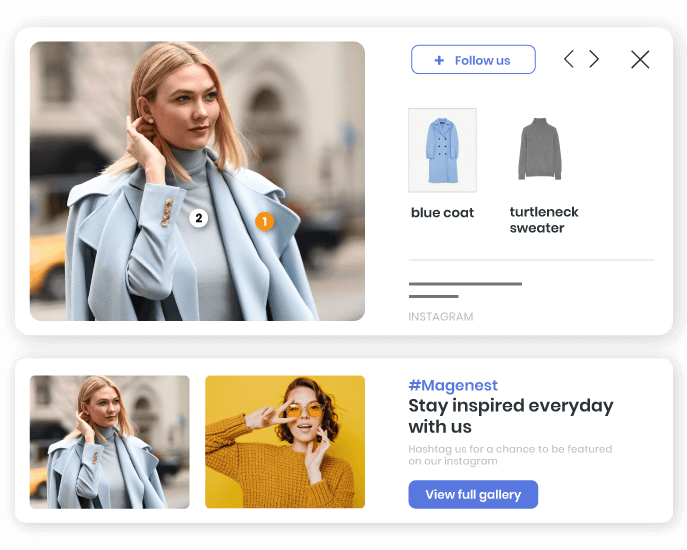 Each Instagram photo will have 3 types of CTA elements:

Transparent button upon hovering on photos: You can edit the text of the button
"Follow us on Instagram" button: When customers click on this button, they will jump to your business account to start follow your brand easily
For each Instagram slider, you can show and customize the button under it with ease in order to link the full gallery.
PLUSImport Instagram videos on your online store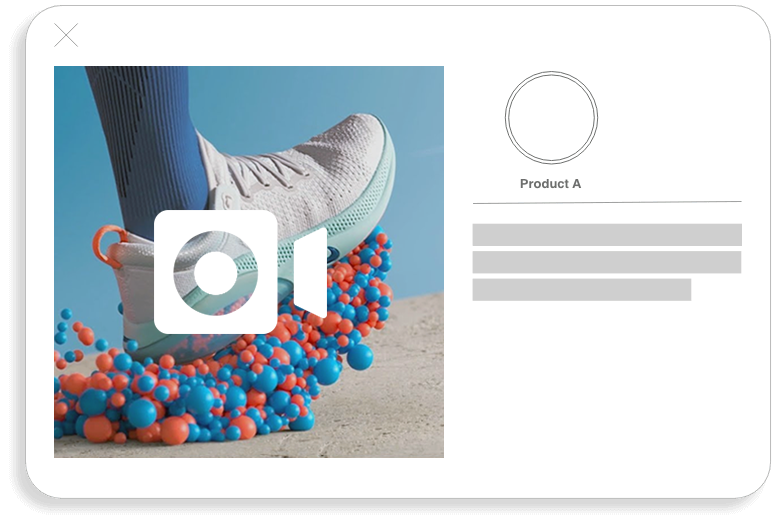 Instead of a slide of images, merchants are able to select appealing video attaching onto their contents, which makes your products more attractive and realistic.
PLUSDisplay Instagram stories together with your gallery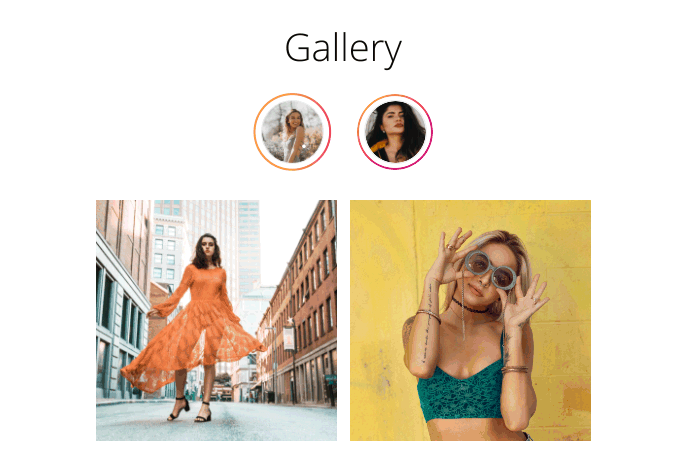 Store owners can easily show multiple Instagram stories from your account on both Instagram gallery and widget. Also, product stickers added to these stories will give you a second chance to increase conversion rate.
Manage Instagram photos easily to optimize the your store performance
PLUSTrack how your photos perform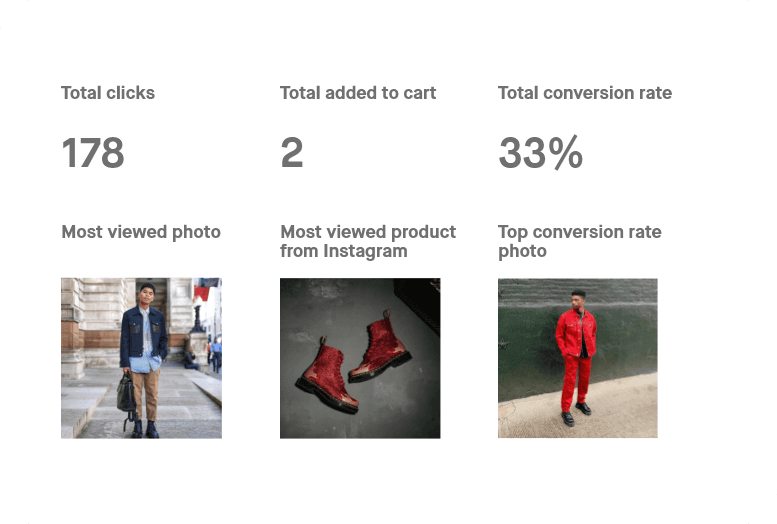 Merchants can now see a detailed report of how visitors interact with their Instagram photos and featured products in the backend. The dashboard shows notable detail such as views, clicks, likes, etc. You can know which photos are selling the most to re-structure your content startegy.
Manage all your Instagram photos easily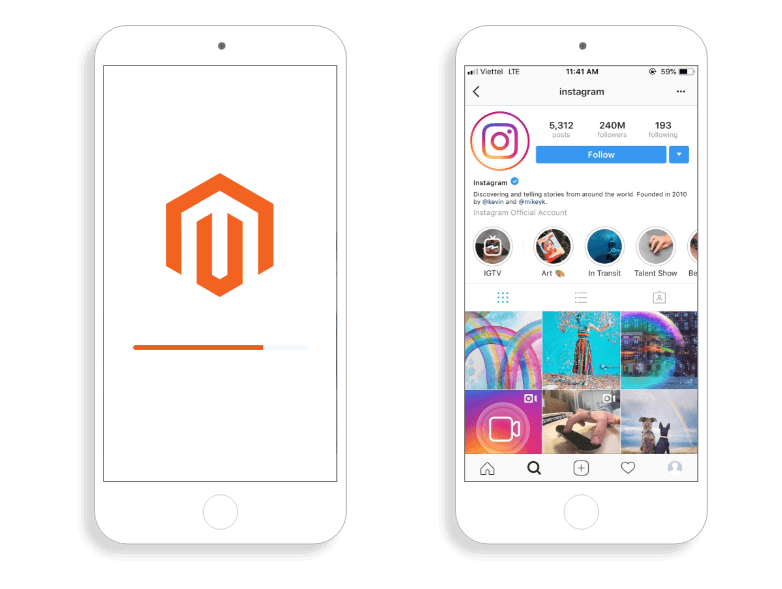 Vendors can arrange the Instagram photos easily on the backend page, turning your website into an eye-catching gallery. There are 3 different lists: Instagram Photos (all pulled photos), Instagram Tagged Photos (get from your own hashtags), and Instagram Top Photos (get from public accounts). You can show or hide images from gallery or widgets quickly with mass action.

Specify the number of Instagram sliders and where they are on your website
Choose how many Instagram photos can appear in a single slide
Specify the margin between your photos in the Instagram slider
Turn animation automation on or off, set the animation speed and direction
Instagram Shop is compatible with Magento 2 Themes from Magentech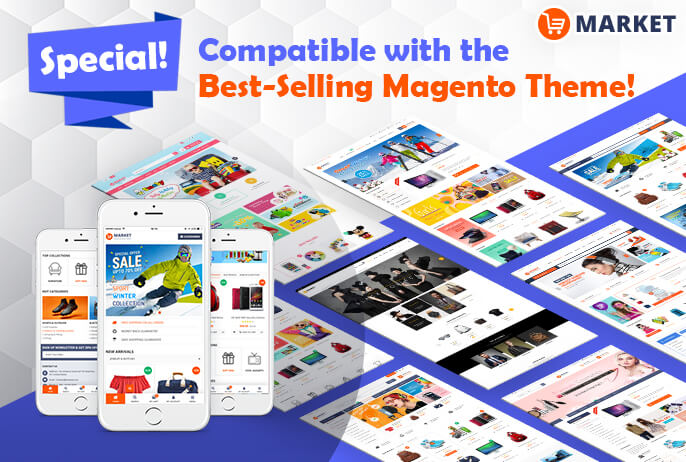 Magentech is a top trusted theme providor on Envanto Marketplace, providing high-quality products and catch up the new trend of technology to give you more valued theme with a unique combination of new ideas, flexible architecture and easy-to-use product
More useful features
EASILY CUSTOMIZED CTA BUTTONS

Our button is created by CSS that is flexible for you to change the button style.

SET THE ORDER OF INSTAGRAM PHOTOS IN GALLERY

The admin can push target photos on the first positions to catch the customer attention.

EDIT TITLE AND CONTENT OF THE BLOCK THAT APPEARS ON PRODUCT PAGE

Just use your own writing style to win the heart of your customers!

VARIOUS OPTIONS FOR YOU TO CUSTOMIZE INSTAGRAM WIDGETS

In the widget options, vendors can set up features for their sliders such as animation loop, animation dots & arrows, autoplay & speed, etc.
Sell more with Instagram Shop PLUS
| | Standard | Plus |
| --- | --- | --- |
| Show Instagram stories on gallery page and widgets | no | yes |
| Multiple layout options for gallery & widgets | no | yes |
| Pull and show all or specific photos using hashtags | no | yes |
| Social sharing button available | no | yes |
| Product pins on photos | no | yes |
| Import videos from Instagram to your store | no | yes |
| Reports on customer behaviours | no | yes |
| Mobile responsive | no | yes |
| Show likes/comments | no | yes |
| Multiple store support available through our Customization Service | no | yes |
| Create separated Instagram gallery page | no | yes |
| Embed Instagram feed on store pages | yes | yes |
| Feature products alongside photos | yes | yes |
| Attach links to product pages on corresponding featured products | yes | yes |
| CTA button when hovering on photos | yes | yes |
| Customize photo slider and gallery | yes | yes |
| | $99 | $249 - BUY NOW |
Reason to choose
Magenest
Free lifetime
software updates
30-day money-back
guarantee
Verified by
Magento Marketplace
One-time payment
without hidden cost