Instagram Integration
Display on store your Instagram photos along with photos of specific tags of your choice and automatically create product just by posting photos!
Post images one time for both Instagram and Magento
Easy setup and configuration
Showcase Instagram images with Gallery and Slider in Magento 2

Details
Turn your store into a visual art gallery with Magento 2 Instagram Integration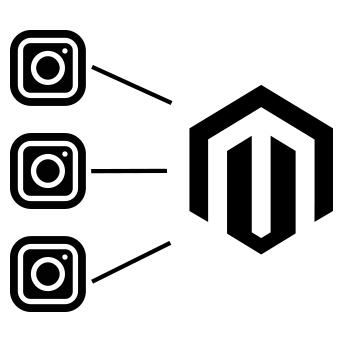 Leverage Instagram images for your Magento 2 store
Instagram is one of the top social networks for sharing images. With Magento 2 Instagram connector, it will be easy to pull these images from Instagram back to your Magento 2 store to showcase your customers.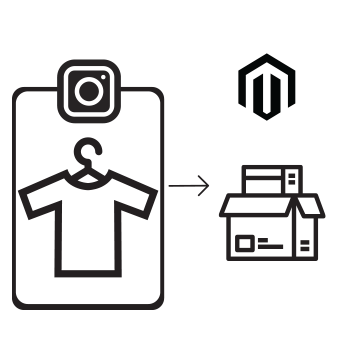 Create products in Magento 2 easily through Instagram
For store managers that live on Instagram, Magento 2 Instagram integration has made it easy to create products in Magento 2 from Instagram.
Pull images from Instagram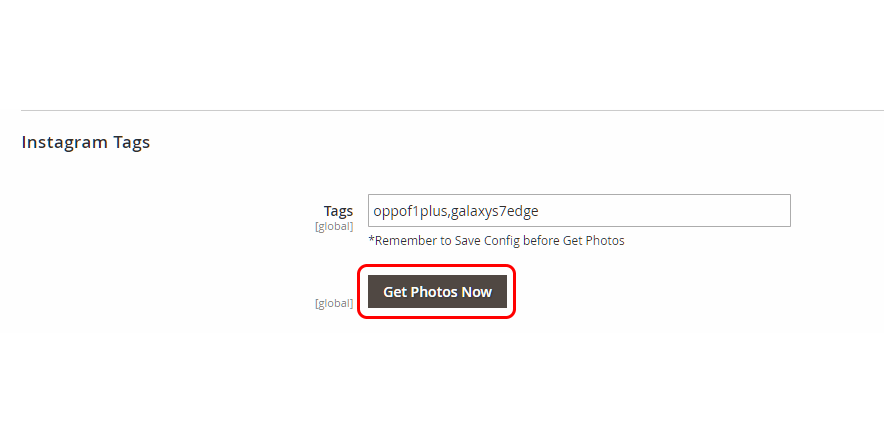 Get all images of products from Instagram into Magento 2 store
Insert the hashtags of images that you want to pull back from your Instagram
Use the get hashtagged images feature (Get Photo Now button) to get these images
Showcase Instagram images in your Magento 2 with Instagram Gallery and Slider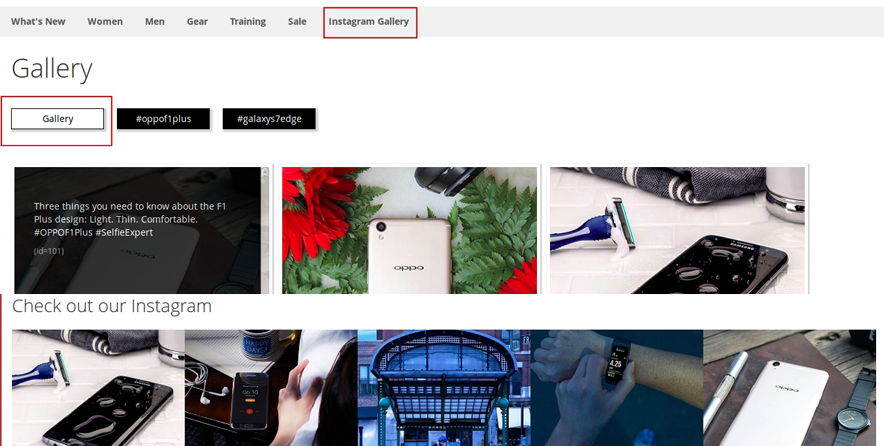 Insert Instagram photo slider on your store
Customers will see a carousel of product images from your Instagram page on Magento 2
Go to Instagram Image Gallery to see the full gallery of your Instagram images
Create Magento 2 product from Instagram by uploading images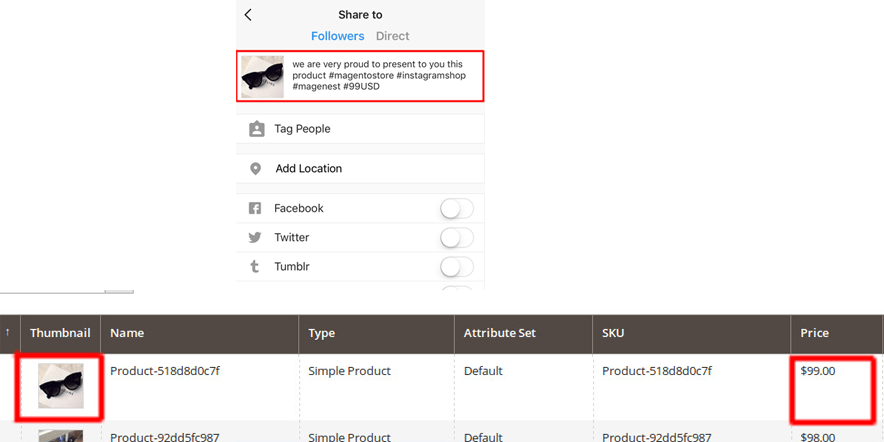 Create a new product on Magento 2 by uploading an image with a specific hashtag
Add an additional hashtag to create thumbnial for the previously created product
Set up and connect to your Instagram account in just 4 steps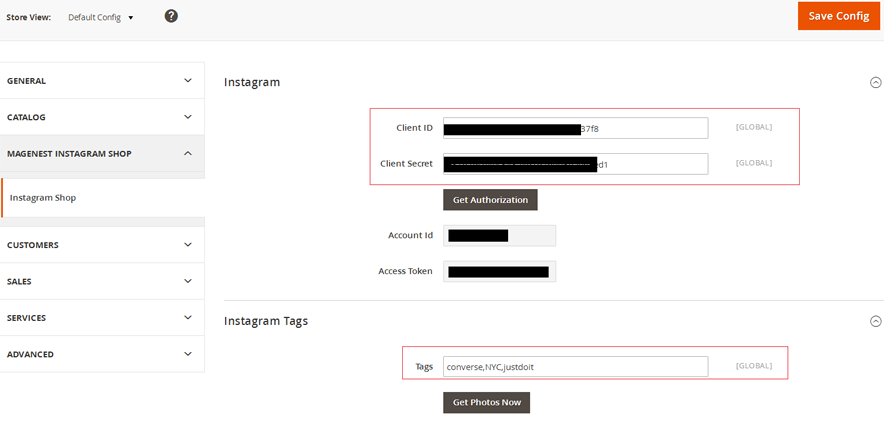 Sign up an Instagram account
Get Client ID and Client Secret from your Instagram account
Insert these Client data to Magento 2 Instagram backend
Connect your account
Full list of features for Instagram 2 Connector
Retrieve Instagram images back to Magento 2
Display images pulled from Instagram in your Magento 2 storefront
Create products in Magento 2 from Instagram
Easy setup and configuration
Customize
Didn't find what you need? Contact us for more information