Google Map List and Store Locator
Google Map List and Store Locator extension for Magento 2 is the best solution for merchants to easily help customers to find their stores on the map.

Details
Allow customers to find your store networks in seconds
Multiple maps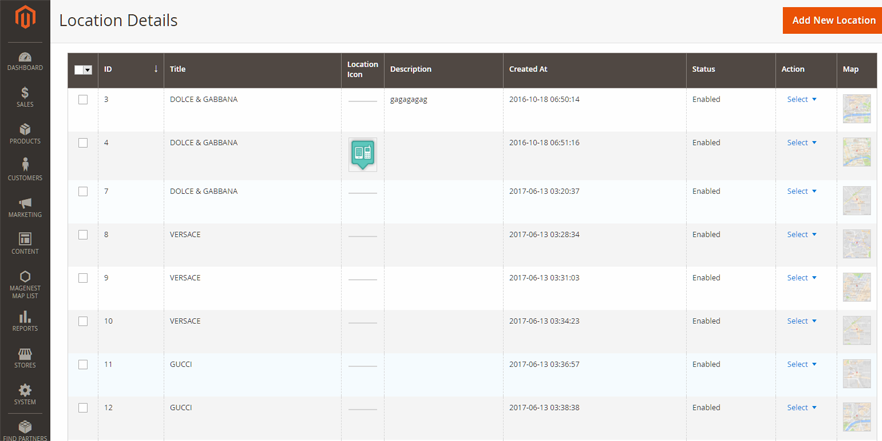 For customers that have multiple brands, multiple outlet types, operate in multiple countries. or outlet types, you can set up multiple maps for each type so customers can focus on the right brand and product, saving them a lot of time and effort locating between different types of store.
Integration with Google Location Services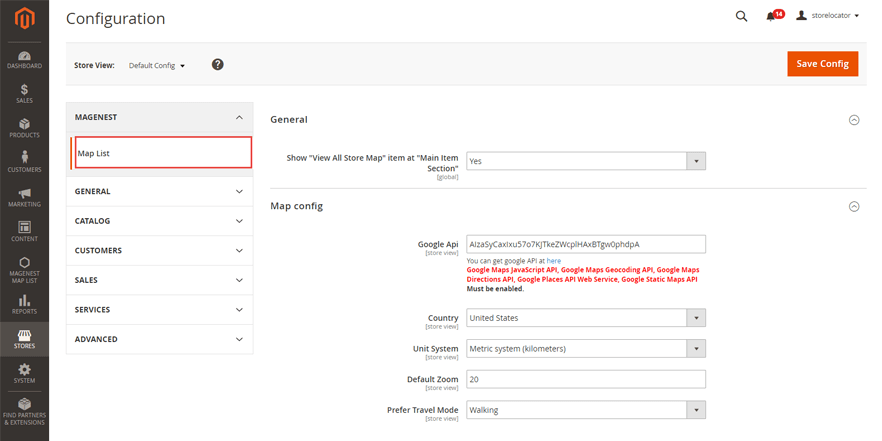 You can utilize Google Map Services such as Google Maps Javascript, Google Maps Geocoding. With Google Map Service integration, you will be able to show customer a network of your store on Google Map, so they can find a store near their location easily.
Customize your store network map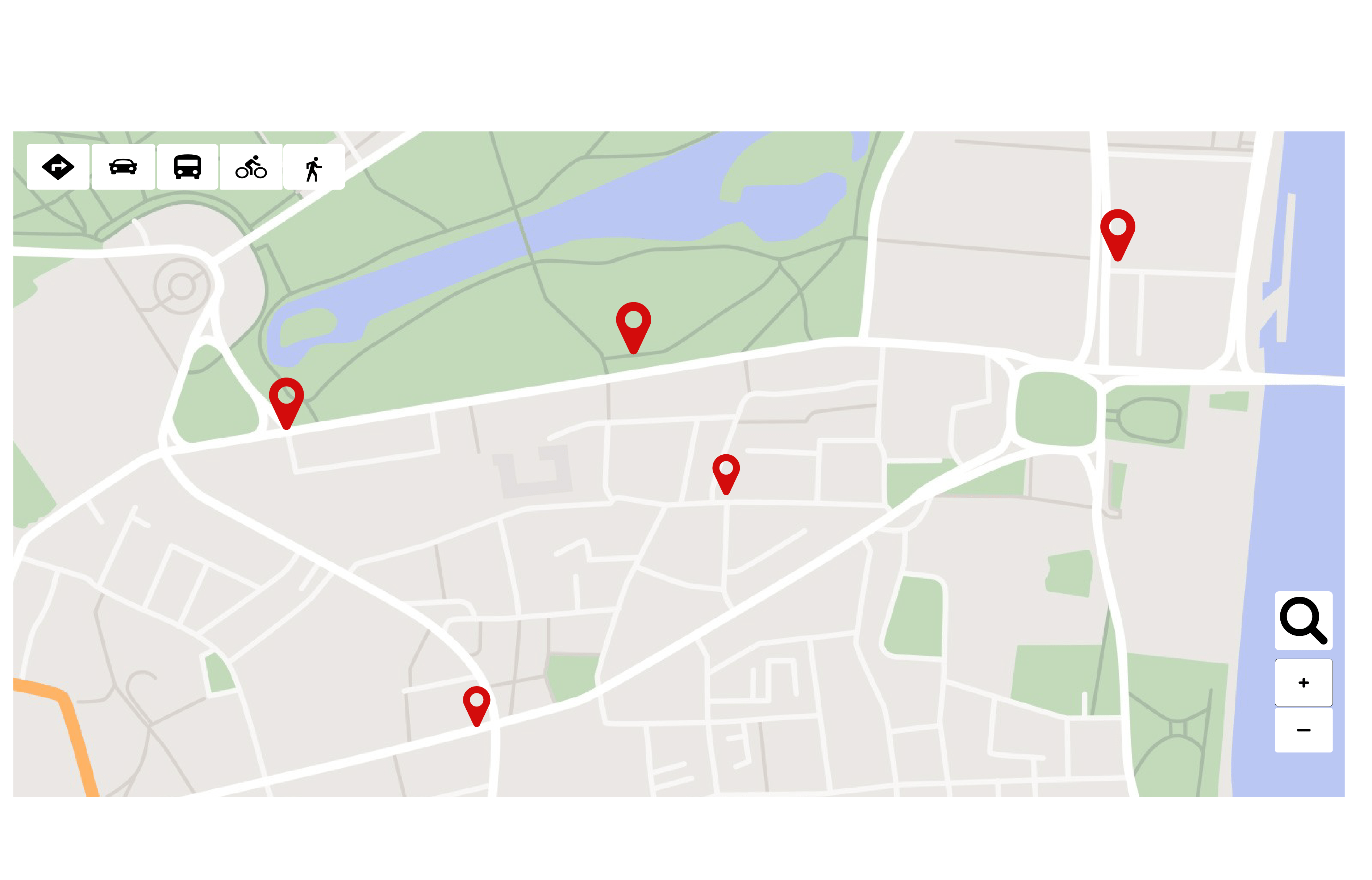 You can change the look of your store network map by specifying the country that your store has operations, the length metric system, the zoom level and the travel mode that customers will use. Customization of store network maps allows your customers to find a suitable store as easy as possible.
Adding store outlets easily in two ways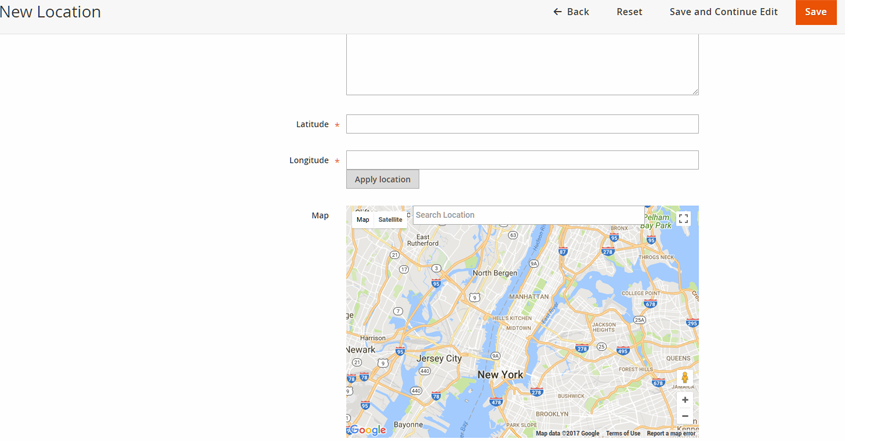 Adding outlets with a click on the map: Merchants might easily click on a location on the map to specify the location of the outlet
Adding outlets using longitude and latitude: Merchants can specify outlet by adding latitude and longitude onto to the map detail
Adding store information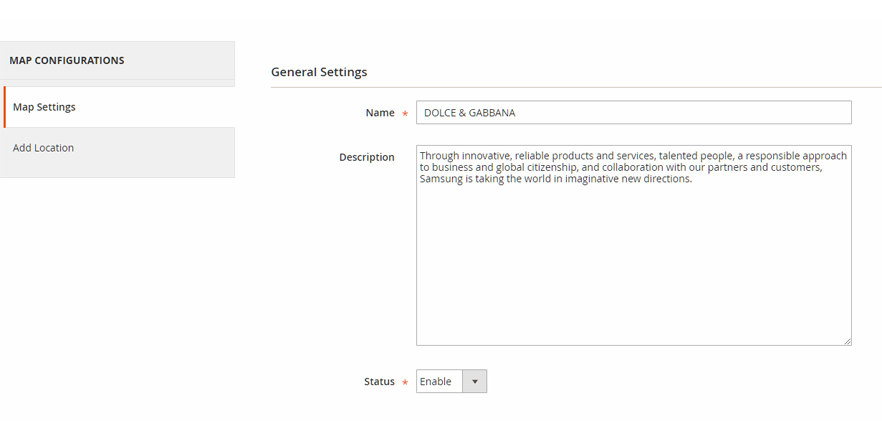 With this extension, merchants will be able to add store locations to the network so customers can easily find an outlet that is nearby. Merchants can add a variety of information to the outlet, including

Store branch description and details, including street address and location on Google Map
Contact information, including, email and telephone and website.
Store's Images and an icon for the store on the map
Products that are available at the store (there is a multiple check-box list of the products on backend)
Adding product to outlets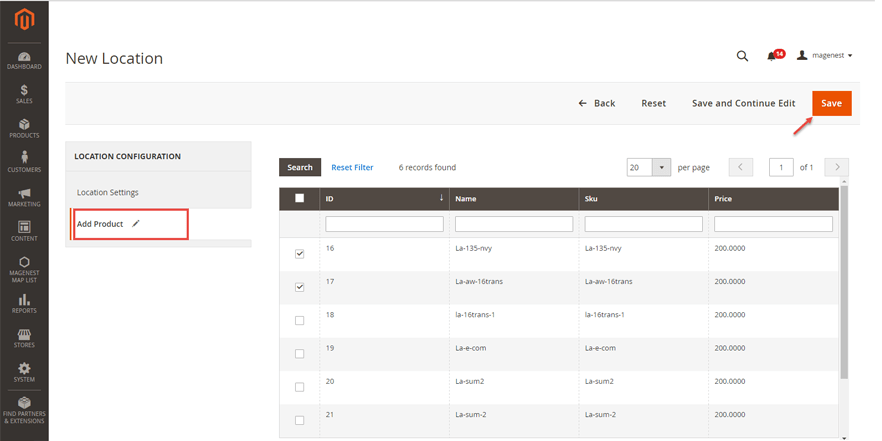 Allows admins to assign products to specific locations so when customers view a product on the product page, they will be able to see a list of store where the product is available.
Smart direction search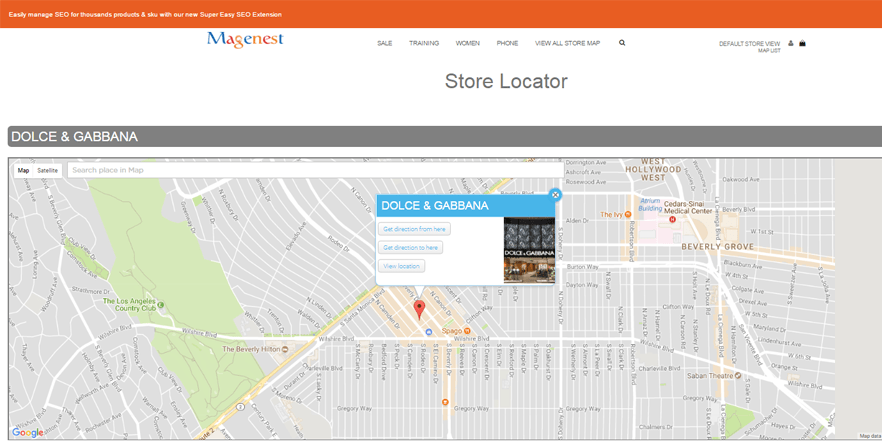 Customers can also easily determine their current location using GPS, as well as searching for direction to an outlet from a specific location on the map. When select any store in the Product detail page, they will be transferred to the outlet page with info and location detail
Customers can also click on any place on that map, so they can get direction from that point to a particular outlet. Users then can proceed to manually pick the store location on the map. This is of great importance as users without GPS can still benefit from the extension minus the directions
Full list of features for Magento 2 Store Locator
Show a list of store outlets on map networks.
Show direction based on current location and travel mode.
Show list of stores in product detail pages.
Choose your store outlet icons.
Set locations by directly clicking on the Map in backend.
Manually specify locations with Latitude/Longitude and apply them to the Map.
Automatically update list of stores when new locations are added.
Allow admins to enable or disable maps and stores.
Set featured images for each location.
Add details to the store.
Customers can see a particular outlet detail and location.
Customers can see store map network in street view or satellite view.
Zoom in and out of a map when viewing
Customize
High quality extensions and services

6-month Free Support

Free Life-time Updates

Open-source and customizable
Releases
Version 1.0.1 - Updated: November 22, 2016
Compatibility: magento 2.1
### Added
- New theme and design
- Add widget

Version 1.0.0 - Updated: October 22, 2016
Compatibility: magento 2.1
### Added
- Customer can create Location of Store.
- Customer can create Map.
- Customer can use Google map to get direction.
Version 1.1.0 - Updated: December 14, 2017
Compatibility: Magento 2.1, 2.2 (Open source, Commerce)
- Support for Magento 2.2