Description
Store Locator for Magento 2 helps merchants connect their online website to physical stores by listing all locations with Google Maps display. The extension lets your customers quickly find the nearest stores with multiple options including parking availability, accepted payment methods, etc.
Create and manage multiple store locations
Collect all stores in one seperate page
Set up a filterable store finder for customers to locate your stores
NEW Add CMS block on the store detail page
NEW Edit store logo & location marker icon
NEW Add Call & Mark as favorite buttons for each store
Store locations have rich details and directions
Set up opening time and holiday for specific stores
Support local SEO
Modern and mobile-responsive UI/UX design
Integrate with Google Maps via API
Compatible with theme
Compatible with
Details
Allow customers to find your offline store networks in seconds with Magento 2 Store Locator

Guide your online visitors to your stores and outlets
Although eCommerce is booming and the number of online shoppers is increasing at a fast pace, physical stores are still irreplaceable in creating an engaging customer experience. O2O (Online-to-Offline) model is popular in recent years that merchants draw potential customers from online channels to make purchases in offline stores.

Modern UX & UI design
The extension helps store owners present their physical store system in a clear and attractive way. For each location, you can easily add various elements like image, opening hours and products to provide useful information for customers.

Easy setup and configuration
Merchants can easily connect their Magento 2 store with Google Map through API key. With only a few of clicks, your Store Locator are ready to guide customers to their brick and mortar.
abcd
Show estimated distance and direction from customers' location to your store
Customers can get direction from their own or a custom location to your store similar to using a normal Google Maps. Hence, they can access the targeted location without getting lost, even when it's the first time they visit.
Let customers locate their position using GPS
Let customers manually input the location if GPS access is turned off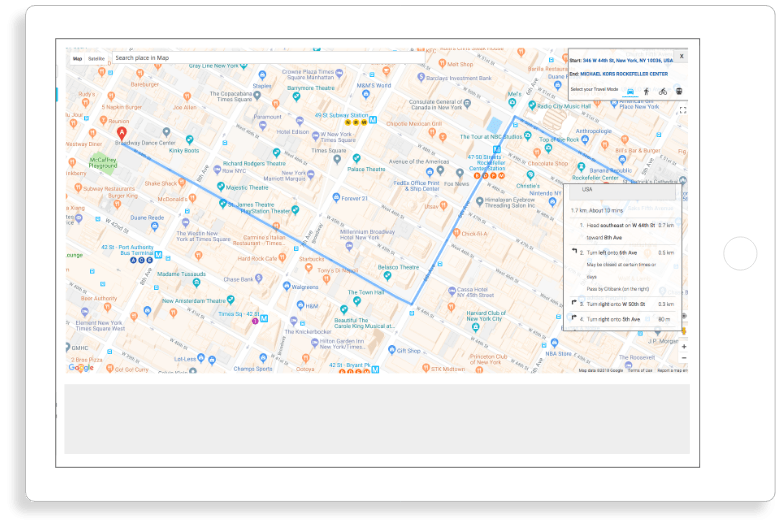 Guide your online visitors to your offline stores
Let customers find your stores easily and quickly by providing customers with a detailed list and an interactive map of your store locations. Customers can filter your stores to find which ones are the closest to them.
Customers can input the street and/or district and/or city where they wish to find nearby stores
Customers are able to choose to specify the radius of their search to narrow or broaden the results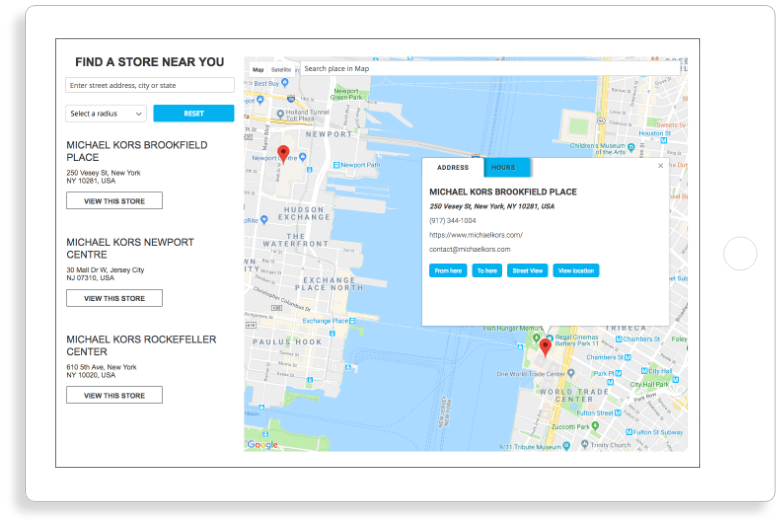 Show helpful store details
Customers can use these references to know if a store is open or not, and if they are having any special promotion and/or event. There are even highlight for the current day or on-going special occasions.
Short description
Contact information: Website, email address, phone number
Store hours and special dates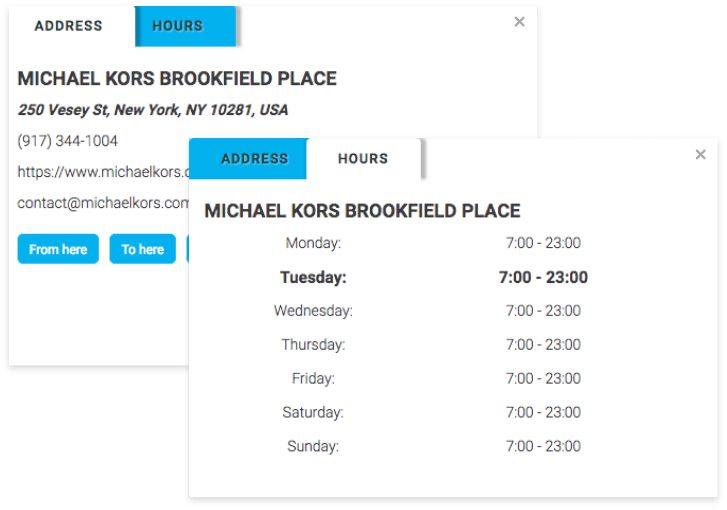 Have detailed store pages
Not only can customers view the overall your store location system but also they can view comprehensive information of the stores displayed on a separate page. The store detail pages have every of the mentioned information and a map of their own.
Store details
Store hours
Special dates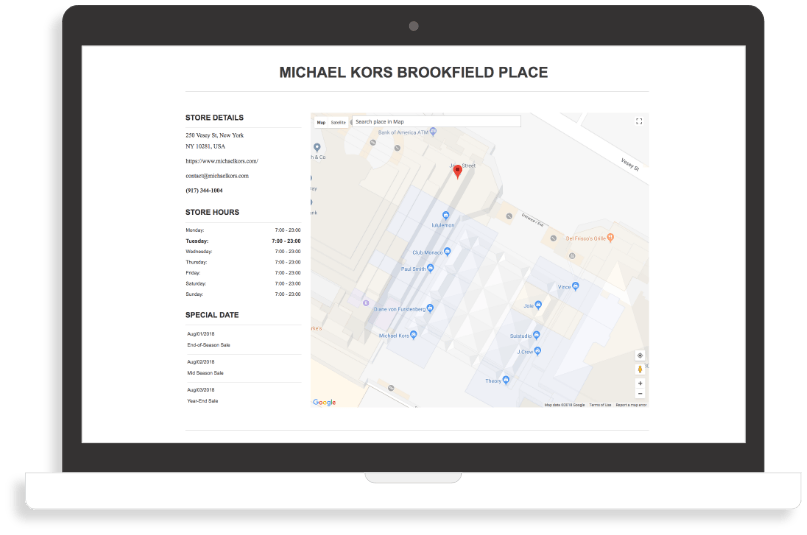 Show store introduction
There is a section where you can provide customers with more comprehensive information about your store.
Store description
Photo slider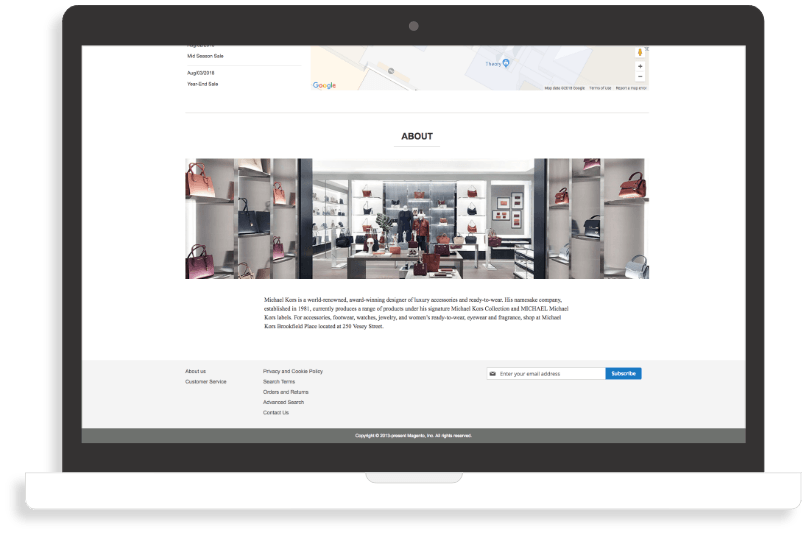 Select available products at your stores
With the ability to feature products of your choice at a store, you can improve their sales
Select multiple products to be featured on a single store
Stores that have the featured products can be seen on the details pages of those products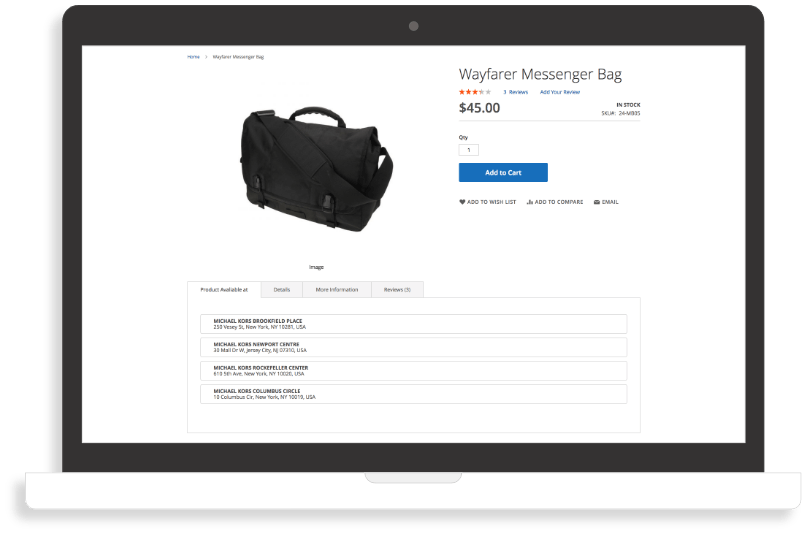 Mobile-first Design
Your customers don't always sit at their desktop to look for a nearby stores, chances are they most likely do it while outside. You wouldn't want to lose customers when your map and store list get squeezed and mixed up into that tiny phone screen.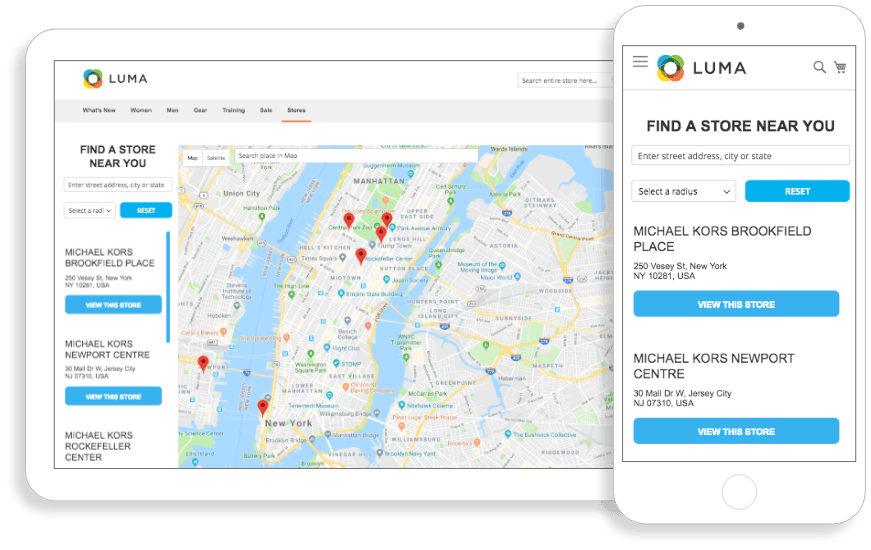 Store Locator is compatible with Magento 2 Themes from Magentech
Magentech is a top trusted theme providor on Envanto Marketplace, providing high-quality products and catch up the new trend of technology to give you more valued theme with a unique combination of new ideas, flexible architecture and easy-to-use product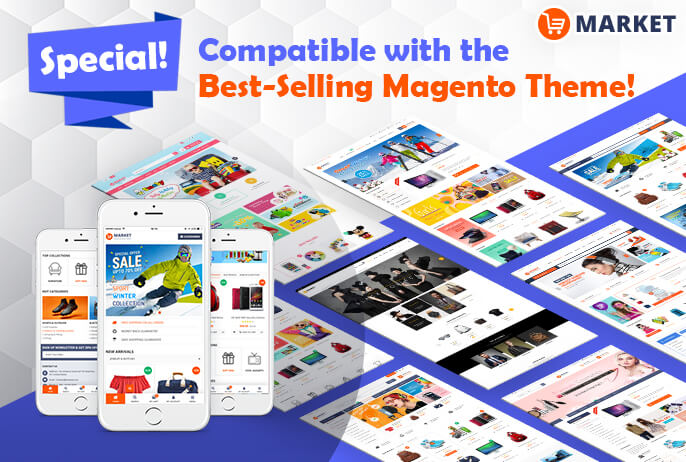 Reason to choose Magenest
Free lifetime
software updates
Verified by
Magento Marketplace
One-time payment
without hidden cost