Description
Magento 2 Mega Menu is a useful tool to create and optimize menu layouts with flexible options. Magenest's extension helps your Magento store to gain more attraction, improving customer's experience with ease.
Create a multi-level menu using drag & drop or hyperlink
Add pages, categories or custom items to the menu
Customize menu items with different colors, labels or icons
Generate menu according to existing categories automatically
Create labels for the menu
Assign a label to each menu item
Able to customize label and menu with HTML and CSS
Live preview for label editing
Change background color for menu
Details
Create an attractive menu impress all your customers with Magento 2 Mega Menu extension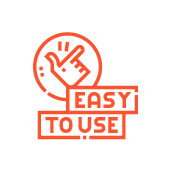 Creating a new menu with ease
With Mega Menu extension for Magento 2 developed by Magenest, self-designing a new menu for your website has never been easier. Our module offers simple but effective tools so that anyone can create a great looking and fully functional menu.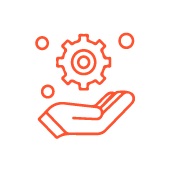 Ready for extreme usage
Our Magento extension is fully capable of creating the most sophisticated mega menus while still managing to function properly, thus assuring sufficient information and smooth user experience simultaneously.
Built-in features to create the next level of Mega Menu
Adding pages in your menu
Admins can choose a page from a list of choices such as Home page, Enable Cookies and Privacy Policy to add into the menu.
Menu structure is fully customizable for admins.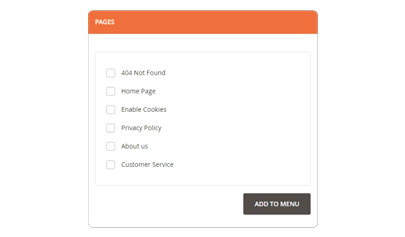 Adding categories into menu
In this setting, admins can choose the categories to display on the menu.
Our extension also enables admins to freely edit or remove any of these items.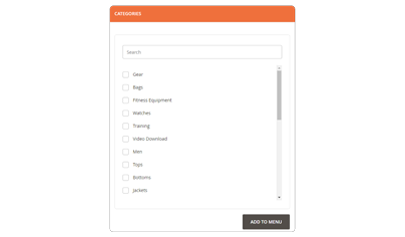 Menu links and titles configuration
Admins can freely add links and titles for their menus.
Embedded links and titles can easily be edited with little effort.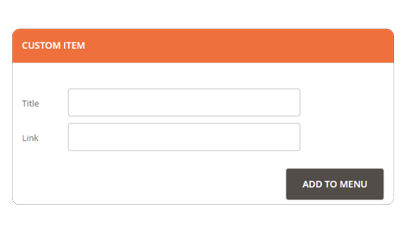 Adding text blocks into menu
Our extension offers 5 positions to place text blocks: Header, Footer, Left, Right, and Main block.
Admins can freely add more than one text blocks into their menus.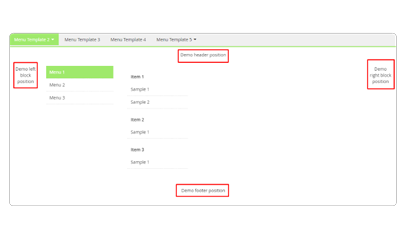 More than one type of menu
Our extension not only can create mega menus, it is also able of designing flyout menu, sidebar menu, dropdown menu...
Admins can create and save numerous menus in the backend to regularly switch between different menus.
Text blocks can be added to all types of menus.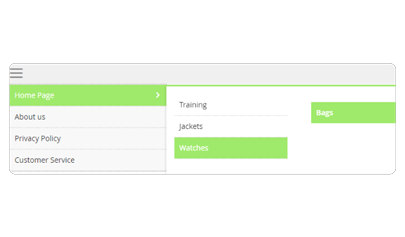 Extremely easy to setup and configure
Our extension is simple and easy to use, it requires no coding knowledge to smoothly manage your website menus with our module.
The display information, location and style of the menu items are fully configurable.
We offers a built-in label designing tool with many default style options. Adding attractive labels to your menus can greatly boost your traffic and conversion rates.
Text Color, Hover Text Color, Hover Button Background Color can be freely chosen from RGB color panel to prettify your menu in the frontend page.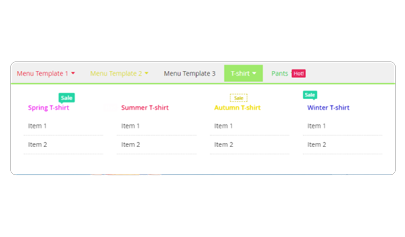 Reason to choose Magenest
Free lifetime
software updates
Verified by
Magento Marketplace
One-time payment
without hidden cost