Shop by Brand
Shop by Brand extension for Magento 2 is a wonderful tool to boost sales thanks to allowing customers to purchase products from the exact brand they want.
Easily filter/search for brands
Able to customize style
Add brands to: Top menu, sidebar, products
User-friendly interface
SEO made simple

Details
Utilize brand loyalty to boost sales revenues with Shop by Brand for Magento 2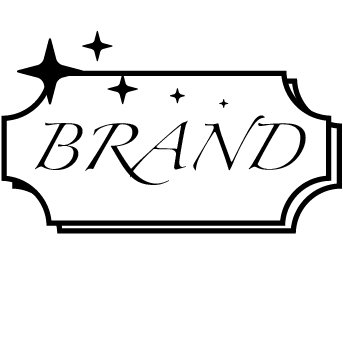 Manage brand categories and brands
The more brands you have on your store, the more flexible for customer choices, but twice the work for you to manage. Magenest Extension take the weight off your shoulders by designing brand categories, so admin can assign brand product to its brand groups and there you go.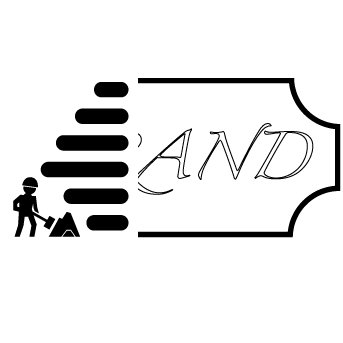 Design the layout of brand list display and brand page
People said:"Do not judge a book just by its cover", but believe it or not, people still do. The way the brands are displayed on the store would considerably influence the purchasing behaviour of customers. You are lucky today, our extension gives you various ways to optimize it.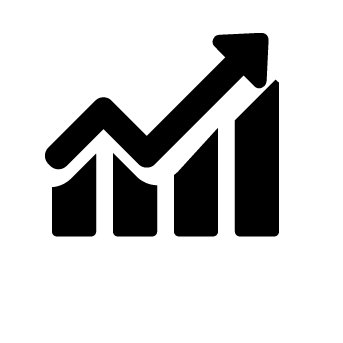 Show statistics for your brands and product sales by brands
Track the sales volume split by brands helps merchants make better business decision. Which brands standout to bring the most revenue? Now merchant will know it at a glance in the dashboard. Magenest has done most of the heavy things for you.
Manage brands and brand categories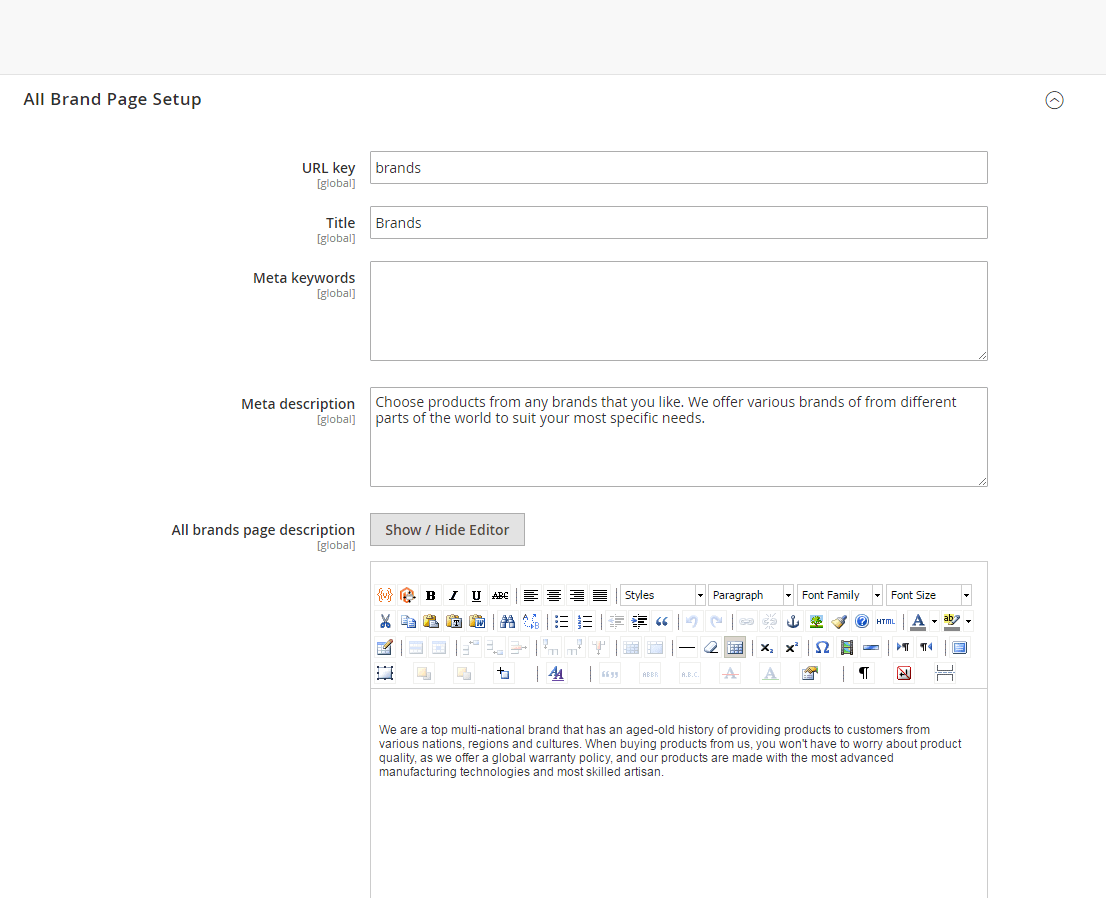 Create new brand groups, give them a name and assign URLs to the brand groups
Choose to display or hide the brand category in the storefront
Create a new brand and give it a name
Choose to display or hide the brand on the storefront
Choose to set a brand as a featured brand - Featured brands will be displayed on the featured brand slider
Choose which store view to display the brand
Assign the brand to specific brand categories
Choose to show the brand on the sidebar brand filter
Set the display sort order for the brand - Lower number means the brand will appear on top and before other brands
Set a logo for your brand to display on the Magento 2 store
Set a banner to display in the brand page for each brand
Assign multiple products to brands at once easily
Set specific products as featured products on the brand page
Set display orders for products on the brand page
Set info for brand page, including brand page title, page URL, brand slogan, page description, and metadata
Set how brand pages and brands will be display on the storefront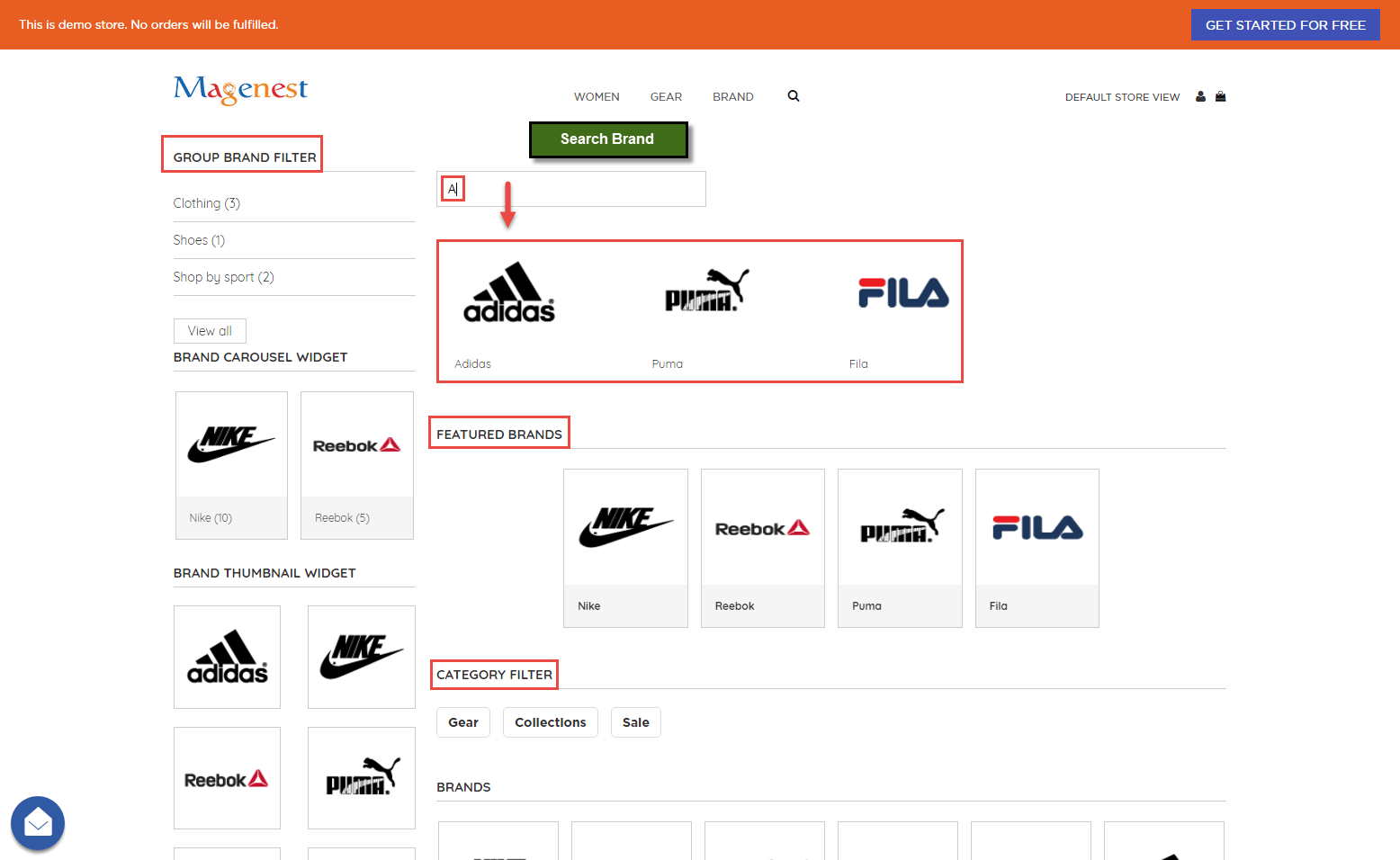 Choose from different brand display styles
Display featured brands
Choose to display featured brands on brand listing page
Choose to display brands as categories on brand listing page
Choose to show categories on a slider on the brand listing page
Choose to display brand categories on side bar
Set a style for the sidebar showing brand categories. Choose from 3 styles
Choose between 4 display styles for your brands on the brand listing page, including
Choose how to display brand elements on the brand listing page
Choose how to display brand element on the product page of a brand
Set the number of related products from the same brand to display on the product page
Track brand component and sales ratio in your Magento 2 store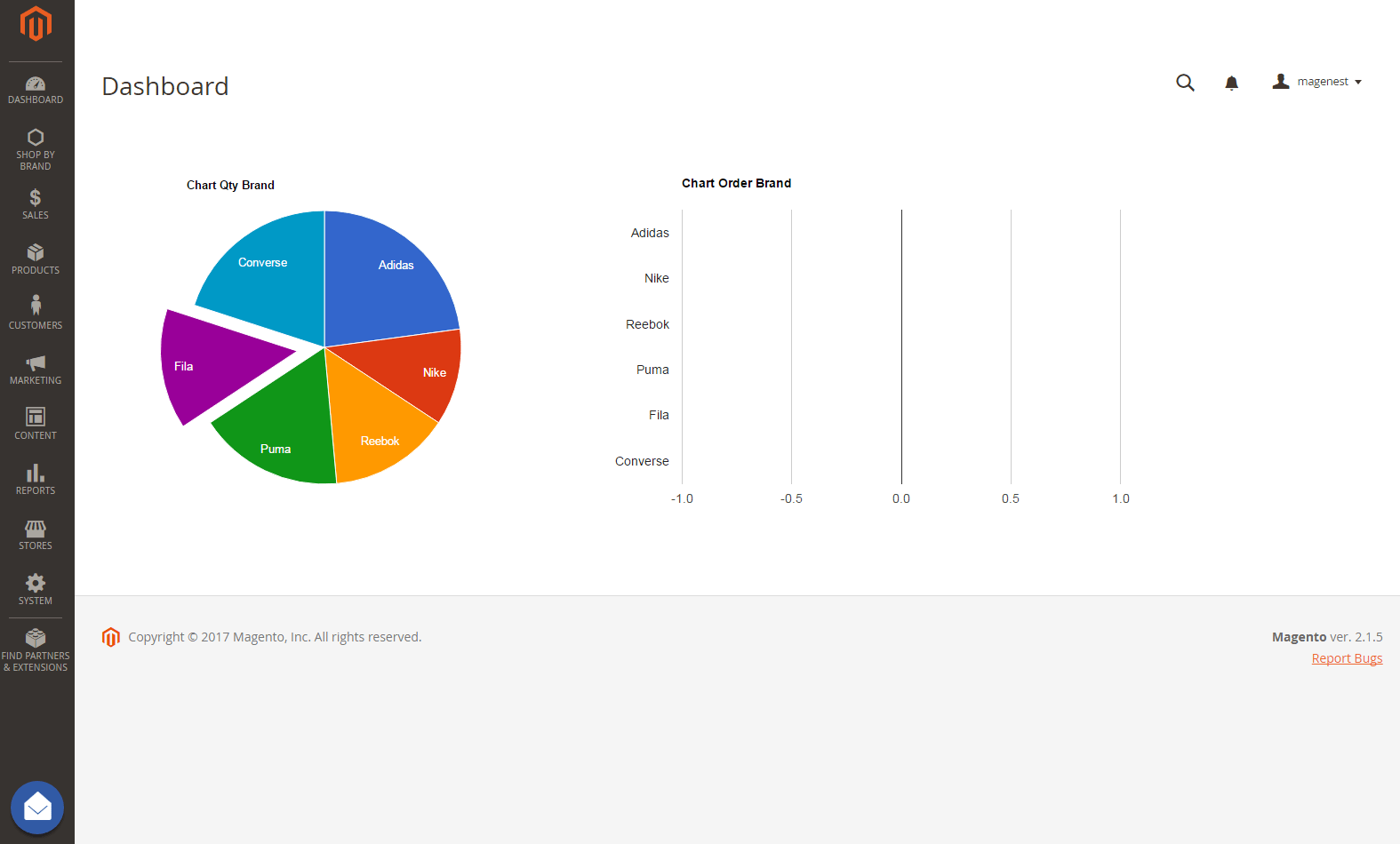 See a chart listing all brands your store is selling
See how many product lines of each brand you are selling
Track the number of sales orders your store receive for each brand
Full list of features for Magento 2 Shop By Brand
Create brand categories and show them on the side bar in 3 styles
Create brands and assign them to brand categories
Set how brands will display on the brand listing pages - choose from 4 listing styles
Set featured brands to display on the brand listing page
Set how brands elements display on the brand listing page
Set a slider of featured products on the brand page
Set how brand elements display on the product page
Set how many related products to show on the product page
Assign multiple products to brands at the same time
Set a banner to display in the brand page for each one
Easily track sales volume of each brands at a glance
Customize
Didn't find what you need? Contact us for more information