Shop by Brand for Magento 2 lets your brands do the selling, helping you to cross-sell by increasing AOV. This amazing tool highlights your products' brands and saves time for visitors to search and buy in your online stores.

What you need
There are many global and local brands mark their positions on the market. These brands have certain influences on the buying decisions of customers. As customers are satisfied with brand qualities, they tend to look for these brands when going shopping online. Therefore, we need a solution to help customers reach products from their preferred brands easily.

How we handle it
Merchants now can showcase all the brands on their store in an attractive way thanks to Magento 2 Shop by Brand. Turning your website into appealing stalls of famous brands will help you gain trust from your shoppers. The shopping journey is shortened, following with more sales generated!
Use brand loyalty to boost sales revenues with Shop by Brand for Magento 2

Create brands and brand categories
The more brands you have on your store , the more for customer to choose from. Most multi-brand retailers often neglect branding for their products, which is a great sales motivator.

UX centric and highly personalizable brand pages
The brand pages will be your most effective sales representives, tailor them for your customers taste and watch your sales climb.
Design and track attractive brand pages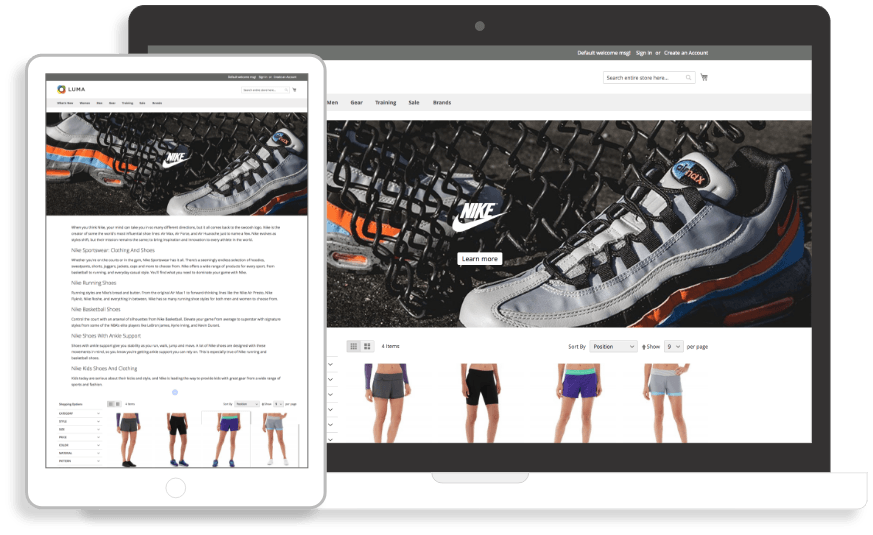 With each brand, you can use Magenest Shop by Brand to create a separate landing page. Beautify your CMS blocks with various attributes so that customers can feel familiar like they are on their favorite brand sites.

Assign multiple products to brands at the same time
Set specific products as featured products on the brand pages
Choose how brands appear on your storefront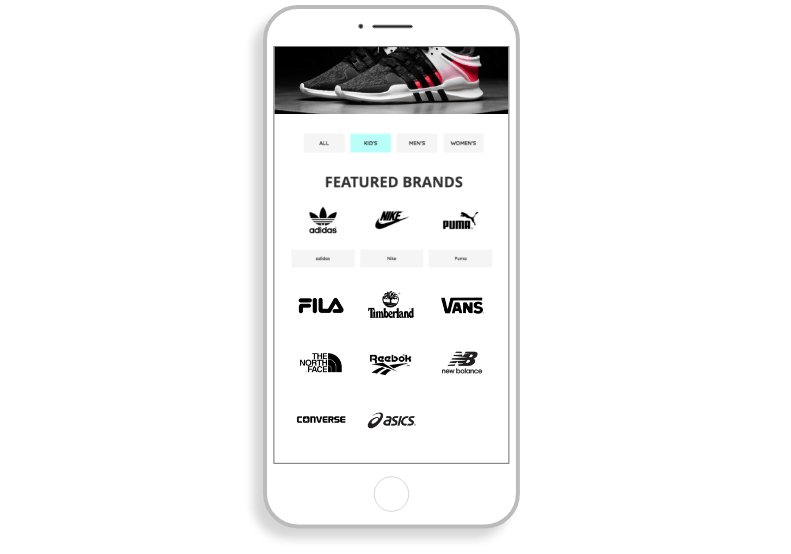 How the brands are displayed in your store will affect the way your customers react. Shop by Brand for Magento 2 offers merchants various ways to make brands eye-catchy to visitors.

Choose from different brand display styles
Choose to display or hide the brand on the storefront
Display featured brands
Choose to display brands as categories on the brand listing page
Choose to display brand categories on the sidebar
Display brand logo and/or name along with corresponding products
Quickly track brand components in your Magento 2 backend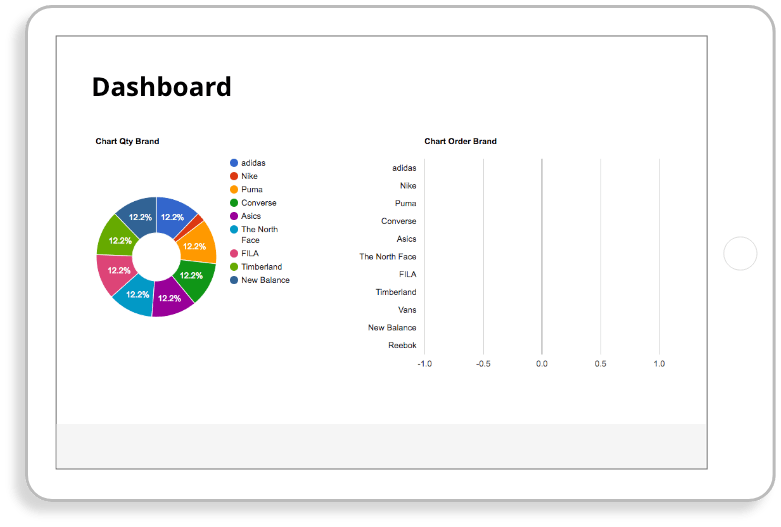 Our Shop by Brand Magento 2 extension not only focuses on the customer experience but also improves the management process. Store owners can check brand performance with detailed reports, providing a way for you to analyze your sales results better.

See which brands are selling and which are not
See how many product lines of each brand you are selling
Track the number of sales orders your store for each brand
Import/ Export mass data of brands details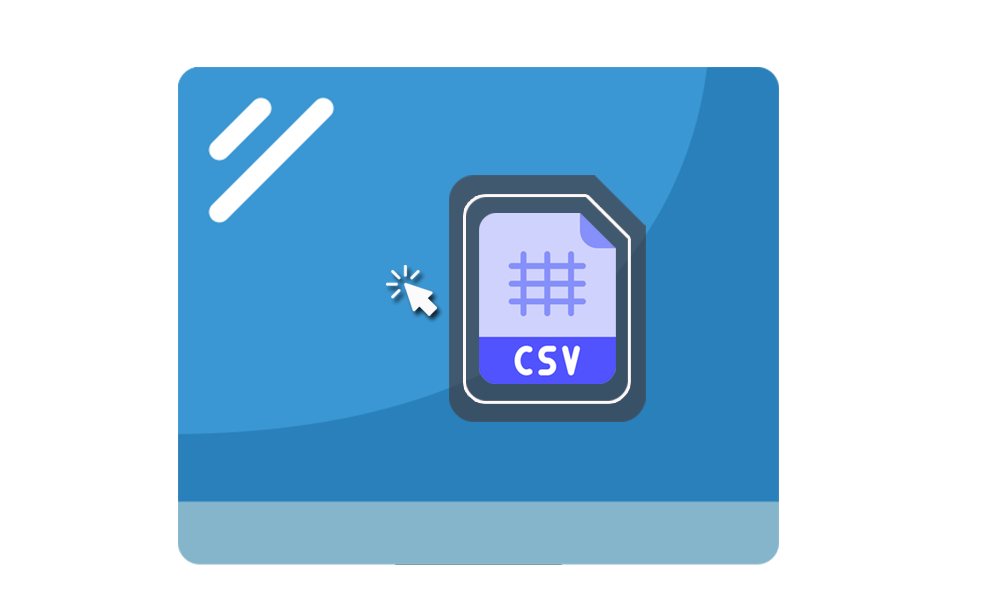 You don't need to create every brand page by hand, with Shop by Brand, all these jobs can be automatically imported to your back end. The huge data source will be safe in your backend. Also, vendors can import brand data to manage their products easily. Both exported and imported data will include:

Name of brand & product
Brand's information (name, description, page title, meta key, meta description, & groups)
Product's Logo/Banner
Products' status (quantity, store, summary, group)
Url name & URL keyword
Improve the searching effective for your brands
Filter brands into groups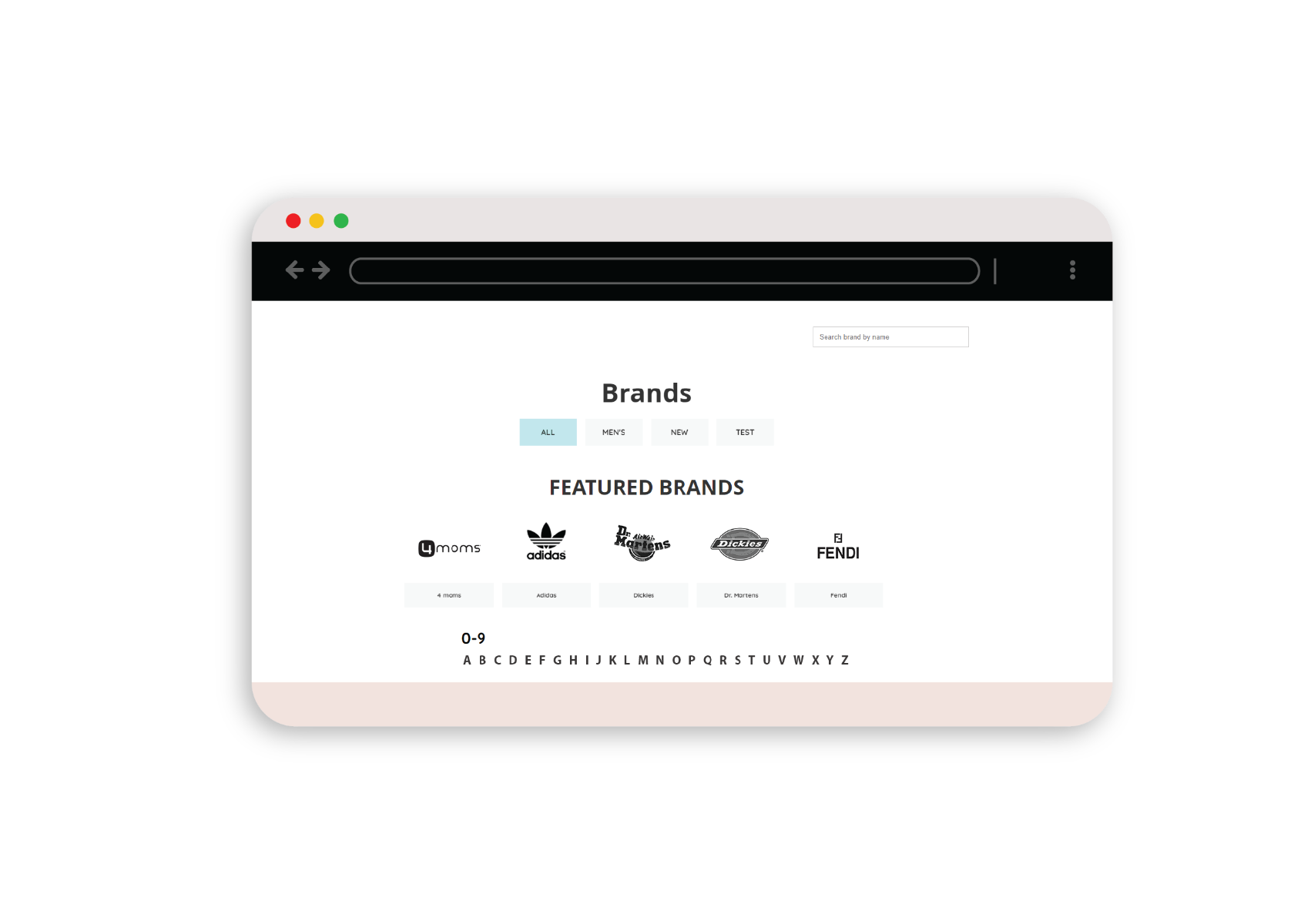 All the brands can be gathered in different groups. Magento 2 Shop By Brand extension allows merchants to offer another layer of navigation for customers to find their products with convenience.

Create as many groups as you want
Enable/Disable the brands' group

Furthermore, customers can find their favorite brands quickly by some filter choices:

A search box on the brand page
Groups of brands (that you set up in default backend)
Filter A-Z with a full list of brand
Brand slider
Custom SEO-friendly brand pages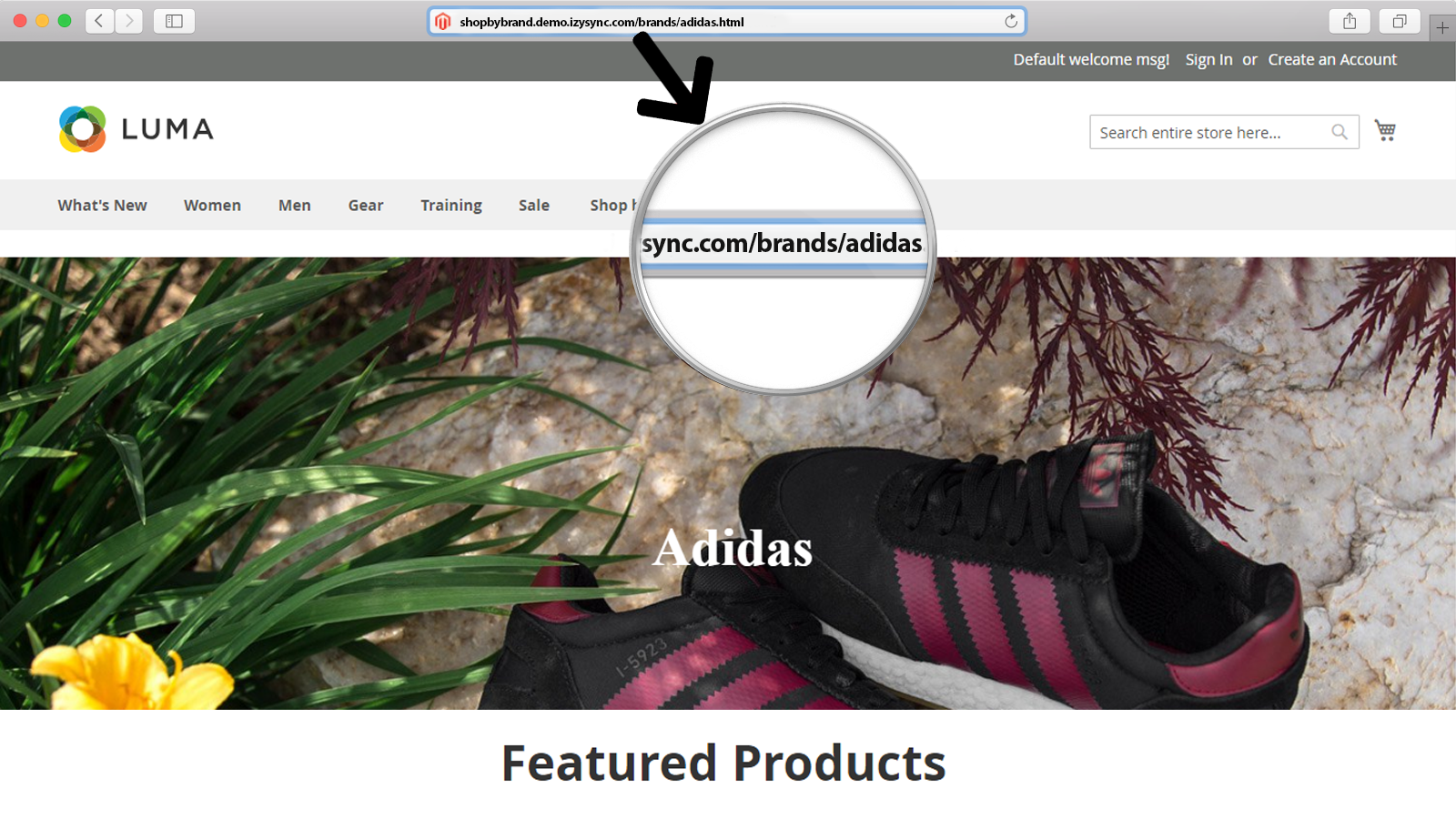 As optimizing your pages with high result in the searching bar, you can edit some elementals to improve your traffic:

URL of brand pages
Title of brand pages
Meta keywords
Meta description
Set brands for different stores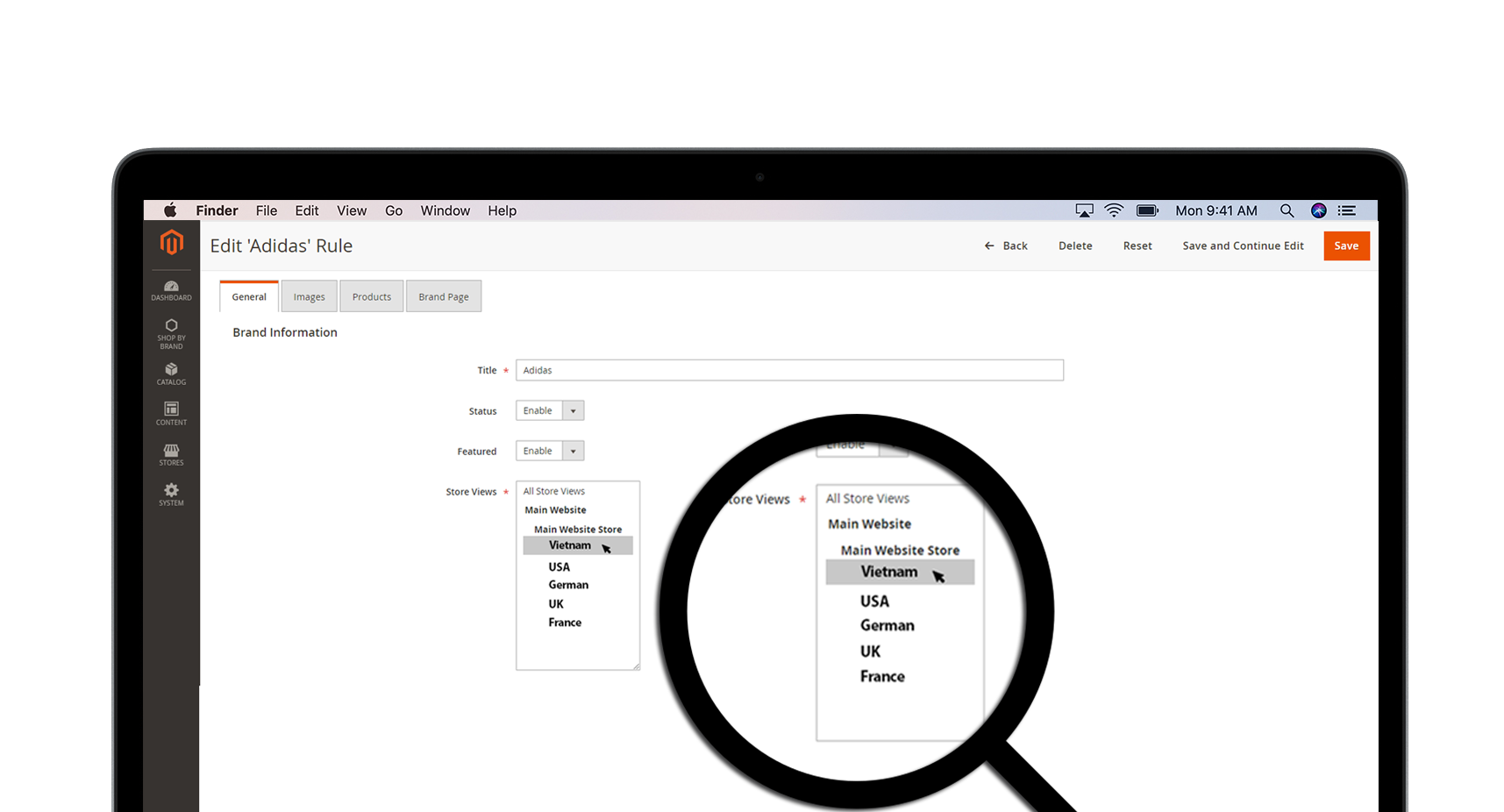 As you have many stores or have special products for different areas or some of your branches offer local brands, setting the brand to certain stores is very necessary. In the backend, you can set the Store Views whether it appears on the main website or other online stores.
Add relative products/ brands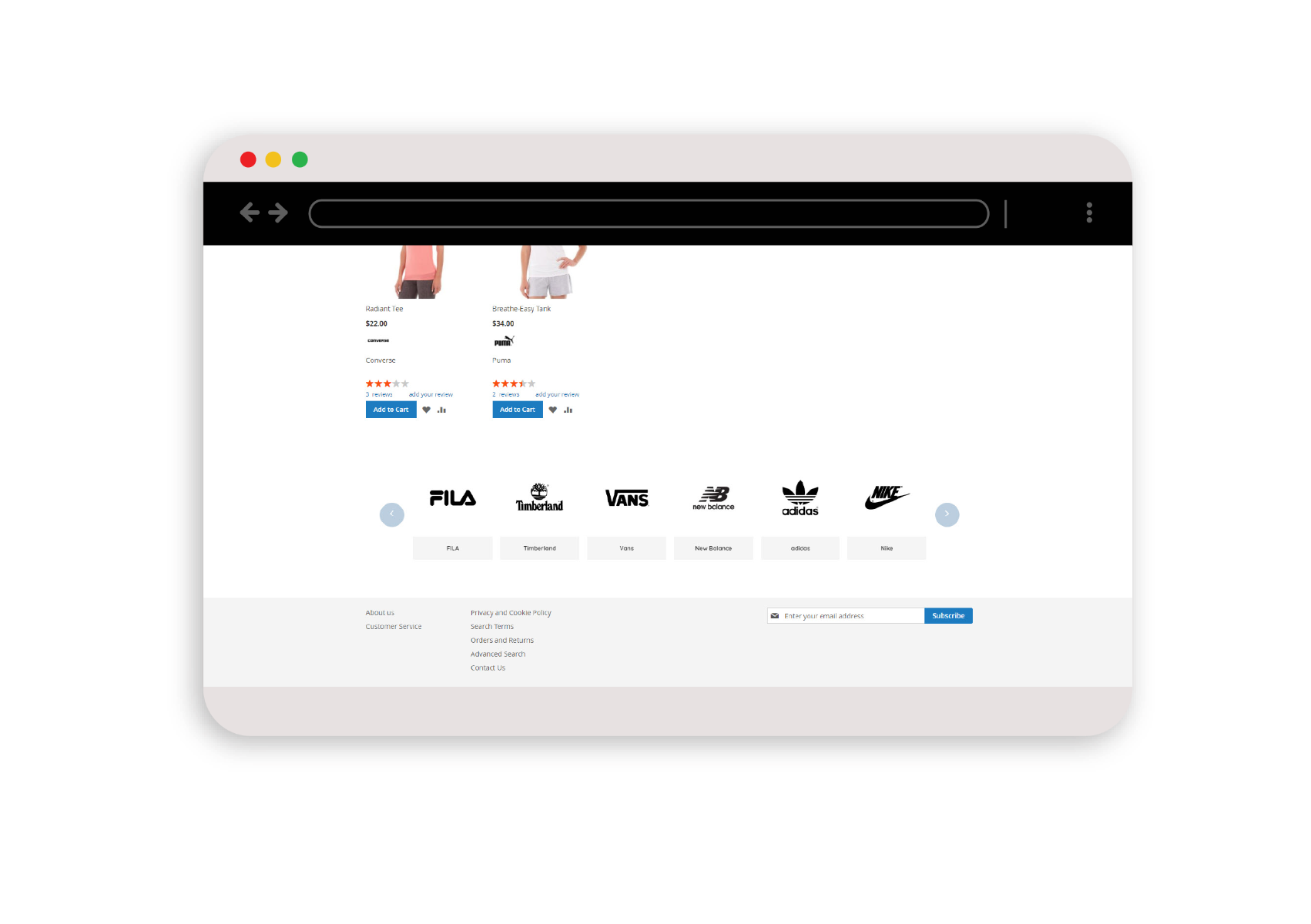 Our Shop by Brand can display a slider of brands below the footer of the product detail page, you can:

Enable/ Disable this function
Set slider's position in the CMS page
Set the number of displayed brands
More useful features
Customize brand slider

Create brand categories and show them on the sidebar

Display brand icon in the product list

You can turn on/off brand's icon in the backend page

Adding brand logos for your product's blocks

Admin can display the brand's name and logo under every product

Friendly UI/UX design

Admin can display the brand's name and logo under every product

Add Brands page Link to Main Menu

You can navigate customers to every product page

Update brands and products promptly

It is easy to attach new available products and brands into your sites
Reason to choose
Magenest
Free lifetime
software updates
30-day money-back
guarantee
Verified by
Magento Marketplace
One-time payment
without hidden cost