Description
Gift Registry for Magento 2 helps customers to create multiple gift registries for special occasions such as birthday, wedding, etc, and invite their friends and family to buy products from the gift registry.
Create various types of event for customers
Set block content & background image for each event type
Manage gift registries with ease: view the registry details & edit the event status
Manage orders of gift registries
Send notification email to the registry owner with ready-to-use templates
Allow customers to share gift registry via direct link, email & social media (Facebook, Twitter)
NOTE: Our demo is for feature testing only, the Magento Demo edition is not relevant to the Magento Extension edition. Please check on the product pages or with our support team for the correct Magento edition of our extensions.
Details
More sales with gift registries - Improve customer experience by allowing them to celebrate special events with their friends and family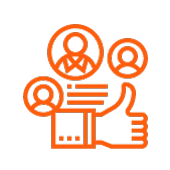 Acquire new customers faster and effortlessly
Instead of spending a huge amount of money to attract new customers, Gift Registry helps merchants to lower your customer acquisition cost to nearly FREE. The extension allows customers to share their gift registries via multiple channels (direct link, email & social media), which also turns customers' friends & family into your new customers.

Increase your conversion rate naturally
All products in the gift registry are what the registry owner expects to receive in the event. And the invited guests will not hesitate to purchase those gifts right way. It will help you to boost your conversions effectively.

Create unique and engaging shopping experiences
Gift Registry is not just about generating more sales orders. It stimulates gift culture and changes the way how people give and receive presents to each other. By strengthening relationships between the registry owner and their friends, you can also create familiar feelings toward your brand name that gradually builds customer loyalty successfully.
Allow customers to create, edit and keep track of various gift registries easily
Create gift registries with available event types
Customers need to choose an event type before building their new gift registry pages. There are general sections for each registry, including:

Registrant information: Provide information about the registry owner such as name and email address.
Privacy mode: Customers can choose either public or private. The private mode requires a password to see the registry detail while the public mode does not.
Event information: Customers can fill in the event title (with description to inform the participants about the event activities), and select the date when the event will occur.
Location: Google Maps integration helps the registry owner show the event location exactly.
Shipping address: Provide where the gifts can be sent to the registry owner.

Product in the gift list can be added from the product page, with just a click on the button "Add to gift registry". After that, you can edit the desired quantity for each product and their priority as well.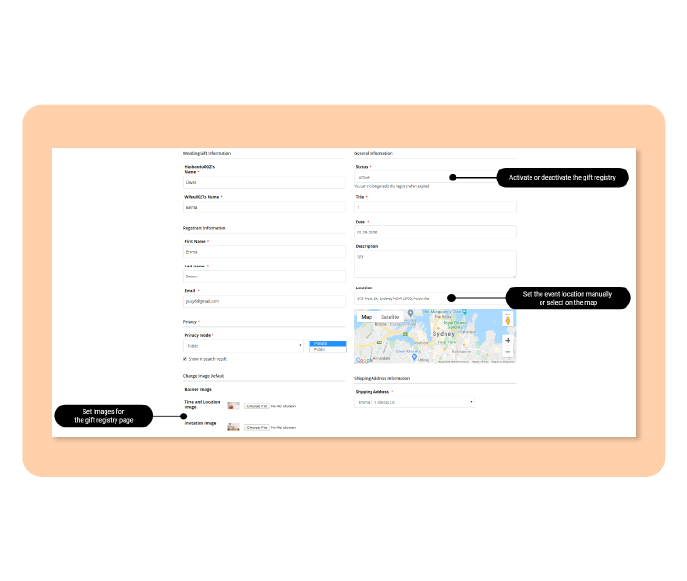 Allow customers to share & receive constant updates about their gift registries
There are 3 ways that customers can send their registries to their friends and family: Direct link, email, and social media (Facebook and Twitter). They can choose which one that fits their need most. In My Account Dashboard, customers can check whether their gifts are purchased or not. These updates are also sent via email notification.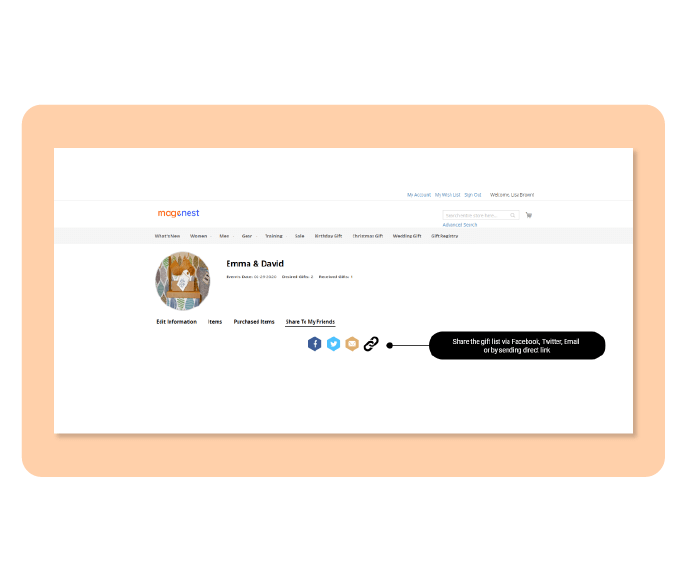 Show gift registries with beautiful layouts - Enhance customer satisfaction
Registry pages can be customized easily for different purposes and event themes
Personalization is crucial to providing a satisfying experience for customers. Gift Registry for Magento 2 by Magenest enables unlimited creativity of users. They can create any event type and add various content (text, image, etc.) to express the message to the participants.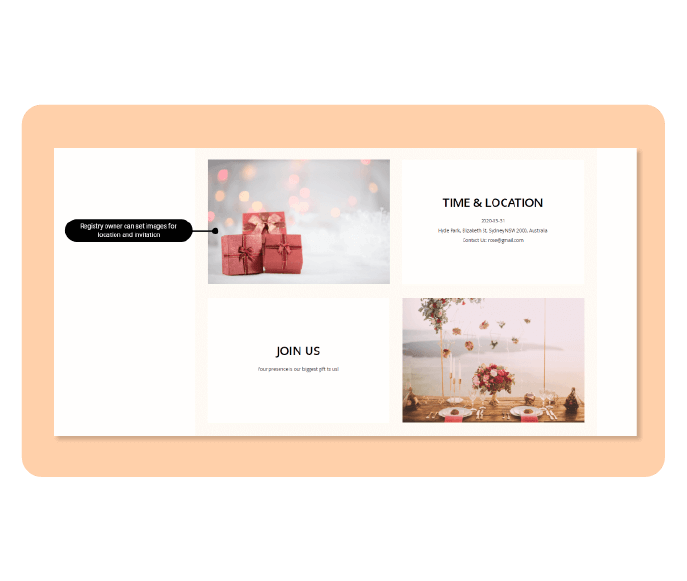 Guests can purchase gifts from the registry list with ease
Guests can access the gift registry right on the merchant's website. They can find out the specific gift registry thanks to the filtering box put in Gift registry page. Some available options include event type, event title, name of the host (first name & last name). Guests don't need to waste time visiting each product page to buy gifts. Right in the list of gift registry items, they can choose products (base on the priority high or low), choose quantity and then, click on the "Add to cart" button to place the order.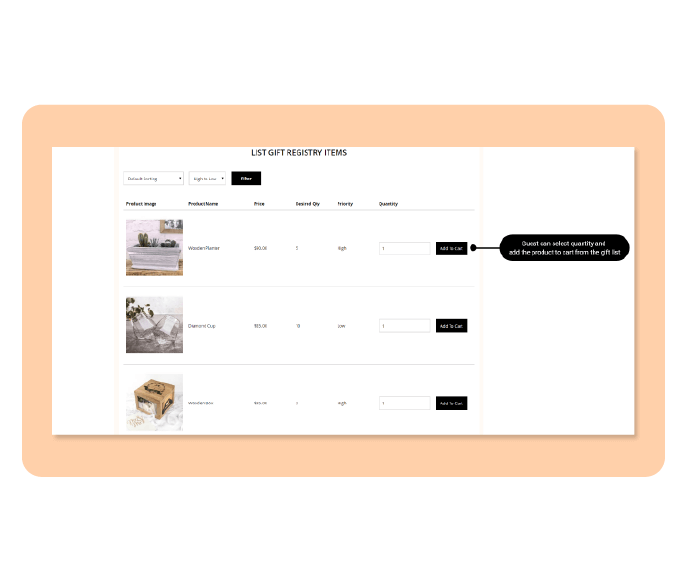 More useful features
SHOW THE REMAINING TIME

Inform guests about how much time to prepare gifts before the event date, right on the registry page.

SORT GIFTS QUICKLY

Guests can sort items by the Desired quantity or Priority.

SEND EMAILS TO THE GIFT REGISTRY OWNER

Automatically send notifications to the event host whenever there is a gift purchased.

MANAGE GIFT REGISTRY ORDERS

All the orders of gifts are gathered in grid table that admins can view or edit quickly.

MANAGE EVENT TYPES

Admin can create/edit/delete event types easily.

CREATE A SEPERATE PAGE FOR GIFT REGISTRY

Admin can change the background banner to suit the brand image.
Reason to choose Magenest
Free lifetime
software updates
Verified by
Magento Marketplace
One-time payment
without hidden cost