Gift Wrapper for Magento 2 allows merchants to provide customers with a complete gifting experience right on their eCommerce site with wrapping papers and postcards.

Create and manage wrappers and postcards in the back-end
Assign wrappers and postcards to products
Choose how customers can add their wrappers and postcards: at the product page or at checkout
Fixed pricing or dynamic pricing available for wrapping papers based on customers' orders
Customers can wrap their items together and/or individually
See more
Let customers purchase their orders as gifts for their beloved friends and family members with paper-wrapping and postcard options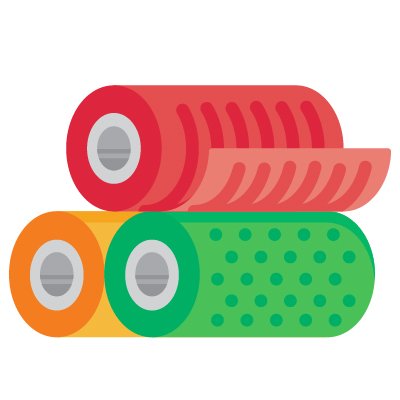 Create wrapping papers and postcards in Magento 2 back-end
Merchants can create wrappers and postcards with names, descriptions and images.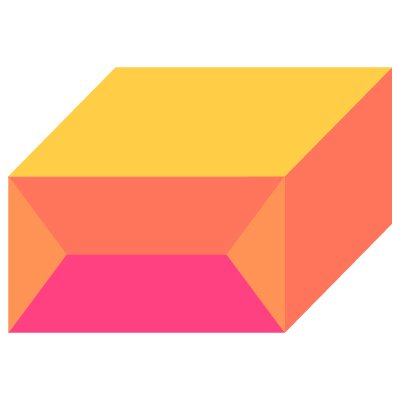 Let customers wrap their items at the product page or at checkout
Let customers design their own packaging to match the occasion or gift receiver's liking by giving it an appropriate wrapping material.
Create wrappers and postcards in Magento 2 back-end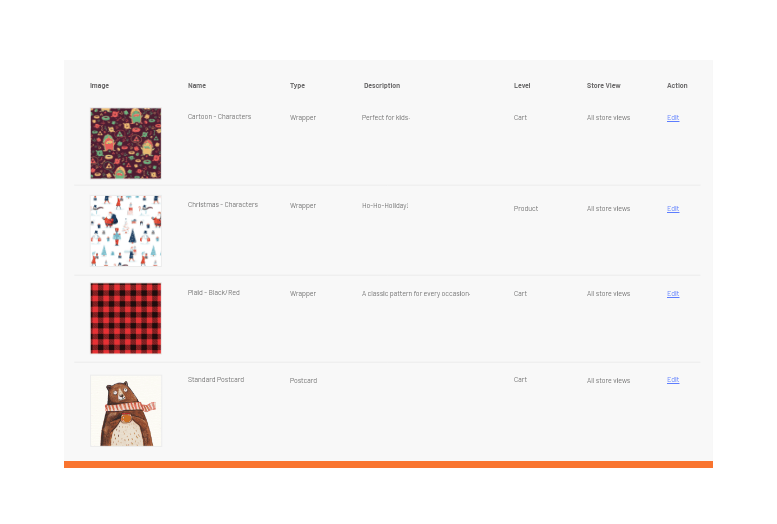 In Magento 2 back-end, admins can create gift wrappers and upload wrapping paper designs and postcards. These image are used for preview on the front end.

Set store views for gift wrappers
Set the pricing for gift wrappers to be fixed at the product page or dynamically calculated at checkout based on the number of items, the weight of the items or based on custom attribute settings
Assign a price for the wrapper
Set which products are wrappable
A complete and convenient gifting service for customers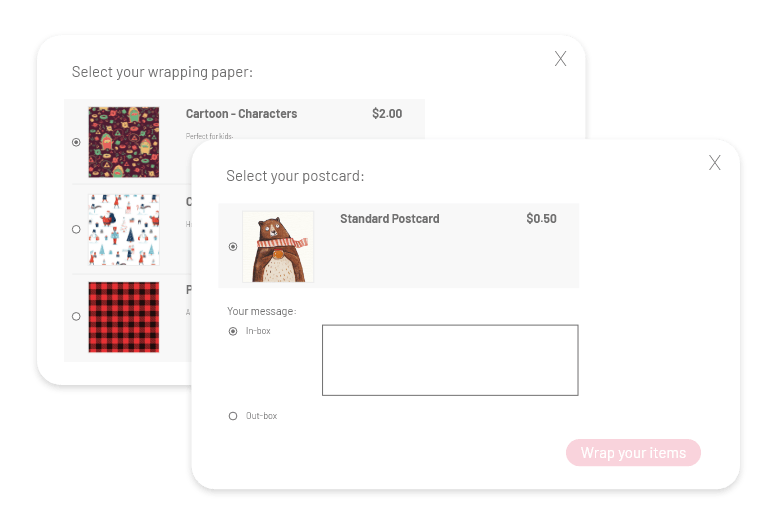 In the front-end, customers can be presented with a notification that gift wrapping is available for the item they are buying. Upon checkout, customers can pick multiple wrapping papers from the given set and add that to the shopping cart.

If a customer's cart has more than one item, they can choose either to wrap those items together or individually.
If a customer adds a postcard to their cart, he or she can also add a personalized message on it
Full list of features for Magento 2 Gift Wrapper
Create gift wrappers and postcards
Define which products has gift-wrapping options
Assign wrappers/postcards to products
Set the price of the wrappers/postcards for each product
Allow customers to wrap their gifts based on the total order value or their weight
2 price settings: Fixed, or by percentage of the order value
Make wrappers unavailable for overweighed products
Allow customers to choose seperate wrappers for each product or one for the whole order
Manage wrapper and postcard templates in Magento 2 back-end
Reason to choose
Magenest
Free lifetime
software updates
30-day money-back
guarantee
Verified by
Magento Marketplace
One-time payment
without hidden cost
Version 100.1.0 - Updated: February 24, 2019
Compatibility: Magento 2.x (Open source, Commerce)
- Compatible With Magento 2.2.x and Magento 2.3.0 - Allow customer use wrapper while they are adding products - Allow admin manage wrapper as new entity - Allow admin assign wrapper to use per product and per cart - Allow admin define dynamic price for wrapper in cart - Allow admin define many price type for wrapper in product
Version 1.0.4 - Updated: November 13, 2018
Compatibility: Magento 2.2.x (Open source, Commerce)
Compatible with 2.2.x
Version 1.0.3 - Updated: August 14, 2018
Compatibility: Magento 2.1
- Bug fixing and maintenance. - Added wrapper information on frontend My Orders.
Version 1.0.0 - Updated: June 10, 2016
Compatibility: Magento 2.1
- Allow admin to add a product of type Gift Wrapper. - Allow admin to specify if a product can be wrapped. - Allow customer to add multiple products, with custom quantity, into a wrapper. - Allow customer to add inbox, outbox message or both into a wrapper. - Selected wrapper will be added to cart like other products with custom options.