Magento 2

Salesforce CRM Integration
This powerful extension syncs all your Magento data to one of the best CRM systems in the world - Salesforce CRM. All important data related to customers will be synchronized to Salesforce CRM, helping managers to increase sales, improve customer services, and focus on the right customer's targets.
Magenest is the Official Partner of Salesforce
Sync product, order, campaign to Salesforce
Sync account, lead, contact, opportunity to Salesforce
Flexible syncing mode - Cron Job Synchronization
Easily map data fields from Magento 2 to Salesforce
Support 100+ data fields
Track all synced data and export through file XML/ CSV
Track all request record from Magento to Salesforce
NOTE: You can check out for Salesforce Default Synchronization Fields here
NOTE: Your current data in Salesforce CRM might need to be remapped before syncing with our integration to avoid conflicts. Please contact us if you want to map existing data in Magento 2 and Salesforce CRM.
Our extension only supports Enterprise Edition, Unlimited Edition, Developer Edition and Performance Edition. Group Edition, Essentials Edition and Professional Edition are not supported due to no connect API available.
Details

What you need
Online shopping is more and more popular these days, customers may prefer to buy anywhere, fulfill anywhere. They tend to interact more with your brands, find more information about your products and engage your sites anywhere with any smart devices. To approach this customer target, your eCommerce sites need to integrate with a software managing customer, inventory, and marketing campaign.

How we handle it
Salesforce CRM extension allows vendors to collect essential customer data up to date, which gives managers an overview of clients and helps to personalize the customer experience with your Magento store.
Manage your giant CRM database between Magento 2 and Salesforce with little effort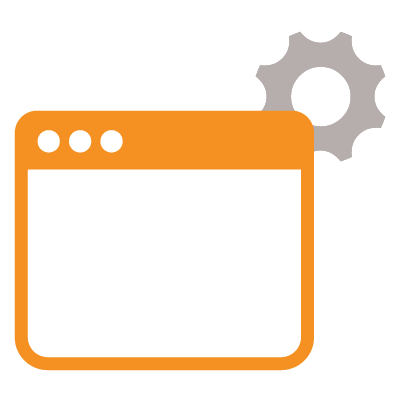 Automatic data transfering - Higher productivity
Stop wasting your time exporting and importing data with spreadsheets. Magento 2 Salesforce Integration will take over all the heavy lifting for you. We treasure the efficiency and sustainability in our customer's business, so here we offer you this exclusive extension.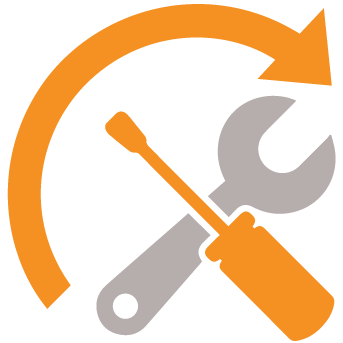 Easy syncing setup and configuration - No duplication
Using CRM application is complex enough. To make it easier for business mangagers, Magenest Salesforce connector with Magento 2 has simplified the integration process: Enter the API key, set a syncing mode, and now you can set mapping fields from Magento 2 to Salesforce.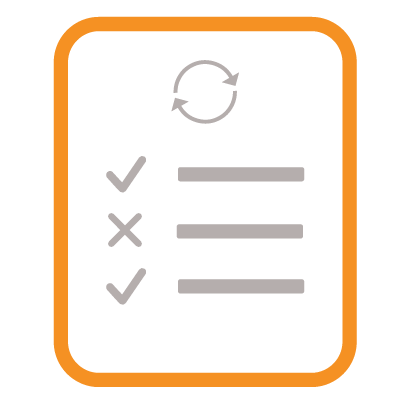 Various options in Magento 2 to sync what you want
There is no one-size-fits-all concept in business, each merchant might have different processes and info to sync from Magento 2 to Salesforce CRM. Our CRM connector provides a plethora of fields for you to do it. Almost everything can be done. The limit is your imagination.
One-time setup to control synchronization
Easily connect Magento 2 to Salesforce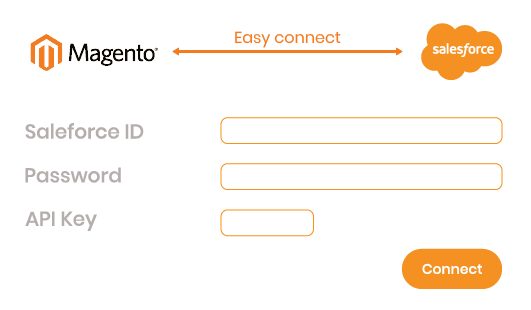 Sign up for a Salesforce pricing plan
Get an API key from your Salesforce account
Insert Salesforce API key Magento 2 Salesforce Integration setting
Click "Connect"
Automatic syncing for ease of management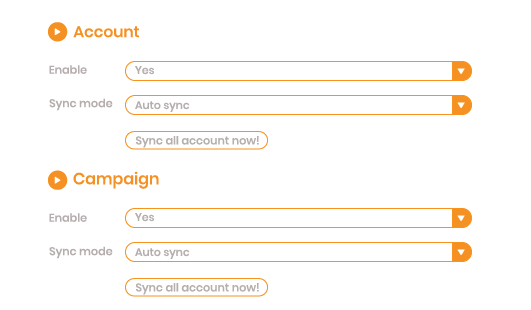 Sync in real time for each update and change in product, customer, order
Suitable for agile businesses that need fast decision making
Cron job syncing - Syncing between intervals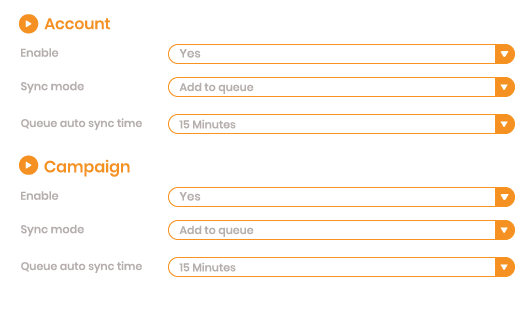 Set up Magento 2 Salesforce to sync between different intervals
Add data to sync queues for later processing
Set up intervals as small as 5 minutes
Reduce server load and capacity requirement for your store
Can be used when there are a lot of SKUs in your store
Manual syncing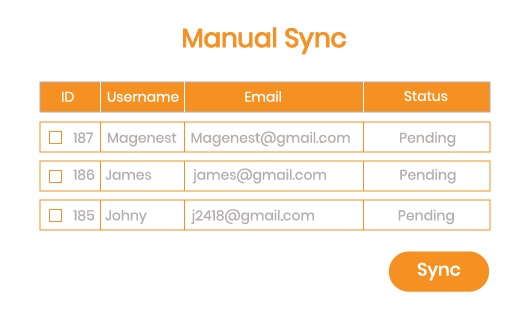 Merchants can sync data manually for proactive management
Sync all data to Salesforce with one click in the setting section
Go to the syncing queue and click sync data to transfer everything from Magento 2 to Salesforce
Go to individual records to sync data individually (sync one customer, product, order)
Sync all essential data to the CRM software
Sync product data from Magento 2 to Salesforce CRM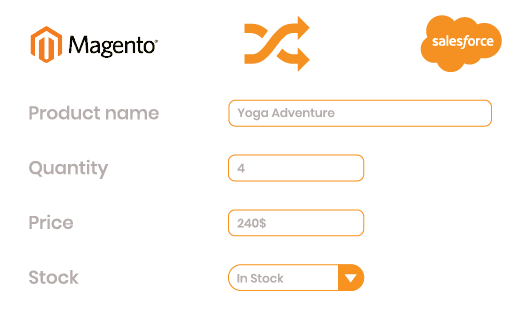 Sync product info including product name, SKU, price, quantity, etc
You can sync product data whenever there is a new product created
Sync product info to Salesforce when product info in Magento 2 is updated
Sync customer data from Magento 2 to Salesforce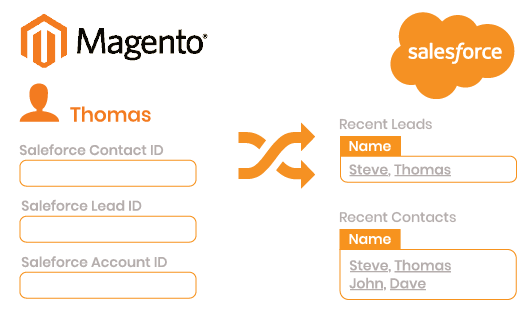 Sync customer data when there is a new customer on Marketplace Magento (customer signs up a new account)
Sync updates in customer info when customer edit their profile in Magento 2
Sync customer info (Lead, Contact, Account) from Magento 2 to different modules in Salesforce
Sync order data from Magento 2 to Salesforce CRM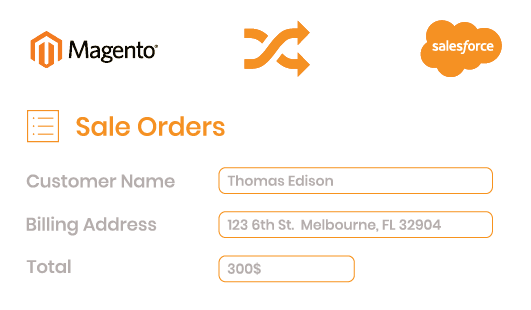 Automatically sync new orders from to Salesforce when customers make new purchases
Update changes to product orders when order info is changed
Sync from orders (Opportunity, Sales Orders) in Magento 2 to different modules in Salesforce
Sync promotional campaign data from Magento 2 to Salesforce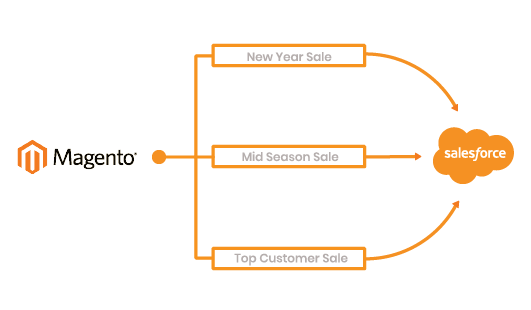 Sync promotion info in catalog price rules from Magento 2 to Salesforce CRM
Sync campaign rule name, starting date, ending date, discount value, etc
Sync from rules in Magento 2 to Campaign module in Salesforce
Mapping additional field for advanced information
Customizable field mapping from Magento 2 to Salesforce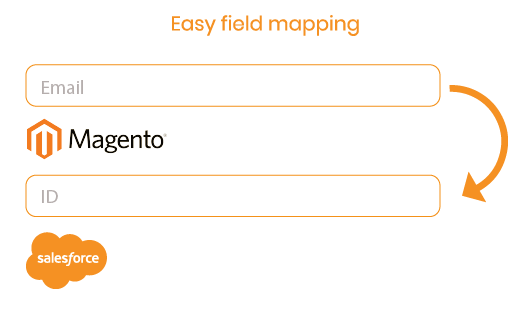 Map data fields from Magento 2 to Salesforce in two clicks
Flexibly map default field from Magento 2 to custom field in Salesforce if they are the same data type
Sync to various modules and fields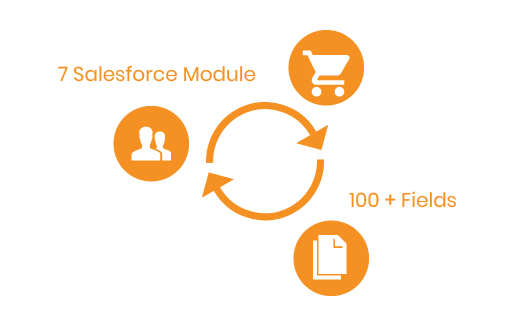 Choose from 100+ fields in Magento 2 to sync from
Choose from 7 Salesforce modules
Choose from 100+ fields in Salesforce to sync to
View syncing reports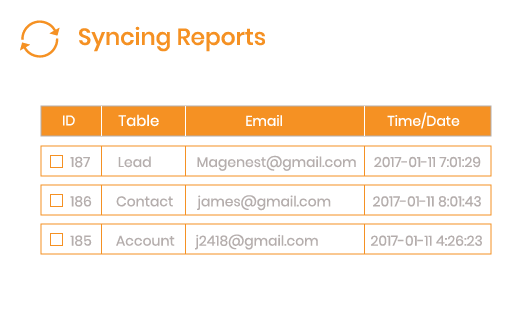 Easily check which data synced successfully and which failed to sync
See daily syncing reports from Magento
Track the number of successes and failures
Reason to choose
Magenest
Free lifetime
software updates
30-day money-back
guarantee
Verified by
Magento Marketplace
One-time payment
without hidden cost