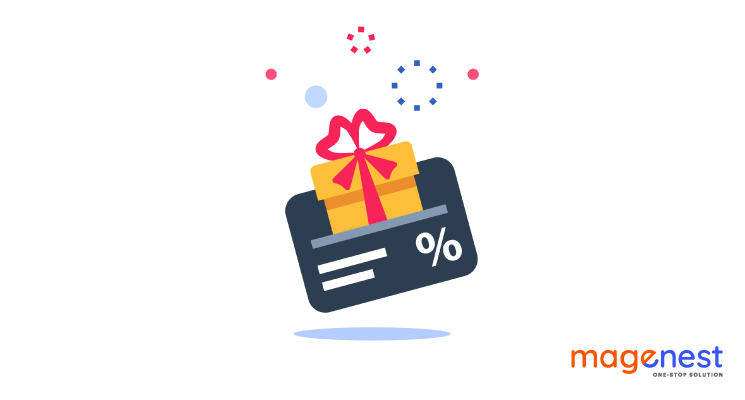 Being an eCommerce retailer, what will you offer customers in this holiday shopping season? Are you thinking of Gift Cards? Even big brands like Starbucks or Amazon could never miss this opportunity to sell thousands of Gift Cards on holiday per year.
If you decided to operate a gift card campaign in this holiday season and wanna grasp the ideas of holiday marketing through gift cards, you've reached the best place.
The following shares describe best practices for gift card holiday marketing and its execution. Hope you can find suitable recommendations that perfectly align with your business. 
Best practices of Gift Card program for holiday marketing
Why should you leverage Gift Card for holiday marketing?
One of the simplest ways to boost your sales for the holidays is to sell gift cards. They not only boost purchases, but also support you to gain new customers, retain old customers, and improve their cart size. What's more, gift cards are one of the most common presents for the holidays!
As stated by a National Retail Federation questionnaire, 81% of American grown-ups will purchase at least one gift card throughout the holiday season.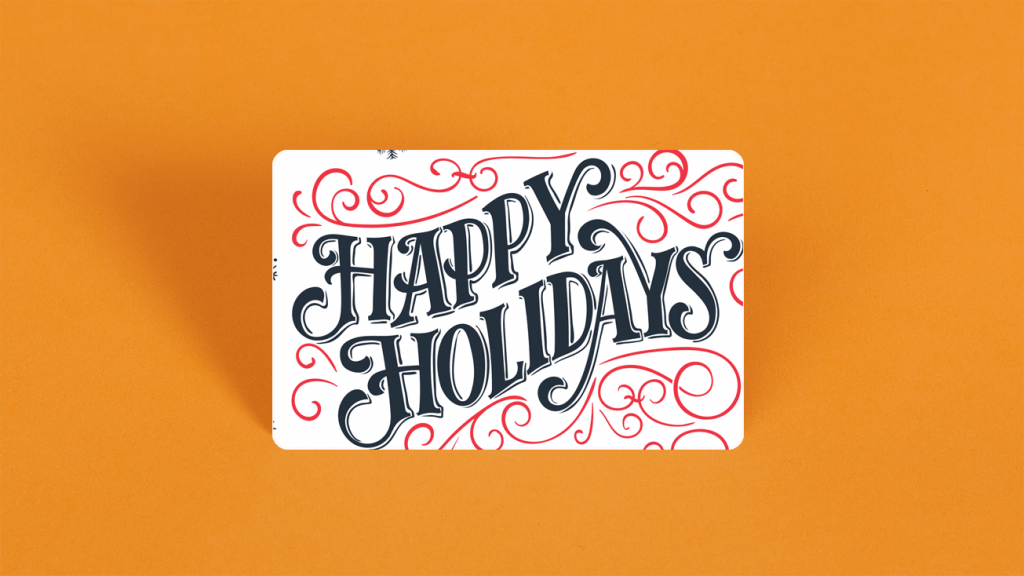 According to WorldPay, 90% of consumers in the US either buy or receive a gift card as a gift per year and 70% of whom use gift cards will spend more than the exact value on the card.
Are you an eCommerce store owners who sell gift cards? If so, how do you intend to sell and market your gift cards to customers for the holidays?
Electronic Gift Cards vs. Physical Gift Cards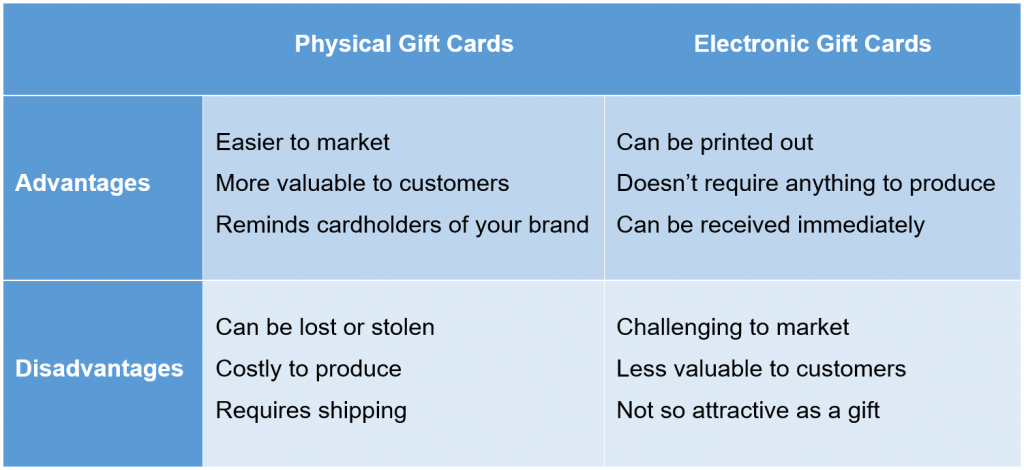 Why do Electronic Gift Cards (E-gift cards) gain great popularity in the 4.0 era? Should you try something new or stick with the old fashion?
Best practices of Gift Card holiday marketing strategies
According to the National Retail Federation in 2008, the average gift card buyer spends around $147.33 on gift cards. During the Christmas season, most retailers generate from 25% to 50% of their gift card sales.
Gift cards persistently rank as the #1 most-requested present on special occasions. It's no wonder that holidays account for a large percentage of all gift card sales: Easter, Christmas, New Year, Valentine's Day, Mother's Day, Teacher Day, Labor Day, …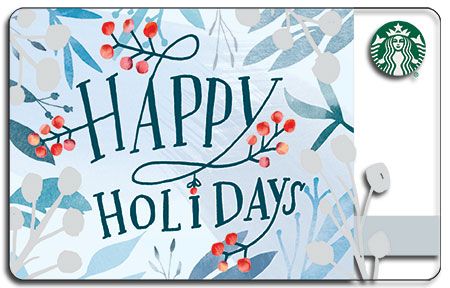 Here are some holiday marketing strategies regards to gift cards
Run awareness of your gift card program in print, e-mail, TV, and other advertising channels.

During such periods, make sure that your gift card inventory is sufficient to meet increased demand.

Every gift card design that are suitable and matched with specific occasions. Furthermore, includes instructions about how to merchandise the seasonal and special cards.

Provide merchandising kits and suggest where and how to place them. 

Advertise before, during, and after special occasions.

Design countertop displays to push gift cards as an outstanding gift.

Provide store-level personnel some gift card sales training.
How to use Magenest Gift Card extension for effective holiday marketing campaigns
Are you an eCommerce store and you deeply desire to boost your store sales in the holiday period? Try gifting with a Magento 2 Gift Card. This extension is the secret to achieving incredible sales over a holiday.
Introduction of Magenest Gift Card extension
Magenest's Gift Card extension is the tool for Magento 2 store owners to increase customer's experience by providing them with a wide variety of flexible and seamless gift cards. You can have access to all necessary and innovative means to entice customers to purchase your gift cards.
Gift Cards are more than a product, they're a powerful holiday retail marketing tool. Its marketing power can expand your customer base and actively boost profits. Low-value gift cards can improve customer loyalty and word-of-mouth marketing among regular customers, otherwise, awaken dormant customers. Priceless data can inform audience targeting and marketing campaigns.
For example, when it comes to Christmas, everyone is crazy about gift cards. They send family members, friends, relatives, bosses, customers to wish them a Merry Christmas. Partly because it is their tradition, sending gift cards for Christmas to show warm concern and mutual appreciation.
Sound interesting? So how to use this extension to optimize its effectiveness in holiday retail marketing?
How Magenest Gift Card extension support effective marketing campaigns?
With the bellow features, Magenest Gift Card will inspire successful holiday marketing campaigns:
#1 You can have the ability to create gift card templates yourself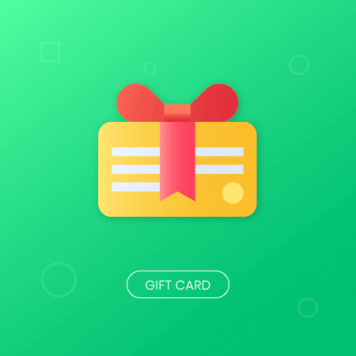 Pick the color and value of the title and other text areas on the card

Insert personal messages to send to customer's relatives or friends.

Attach images to enjoy the visual design of the gift card
With this free access to different templates, Your holiday marketing will be very successful. Why? With a variety of templates, you can choose for yourself a theme suitable for the holiday that you are aiming for. For example: Choose red, green, and white for Christmas to depict the iconic image of the Christmas tree or Santa Claus and his lovely reindeer.
#2 Access to numbers of tools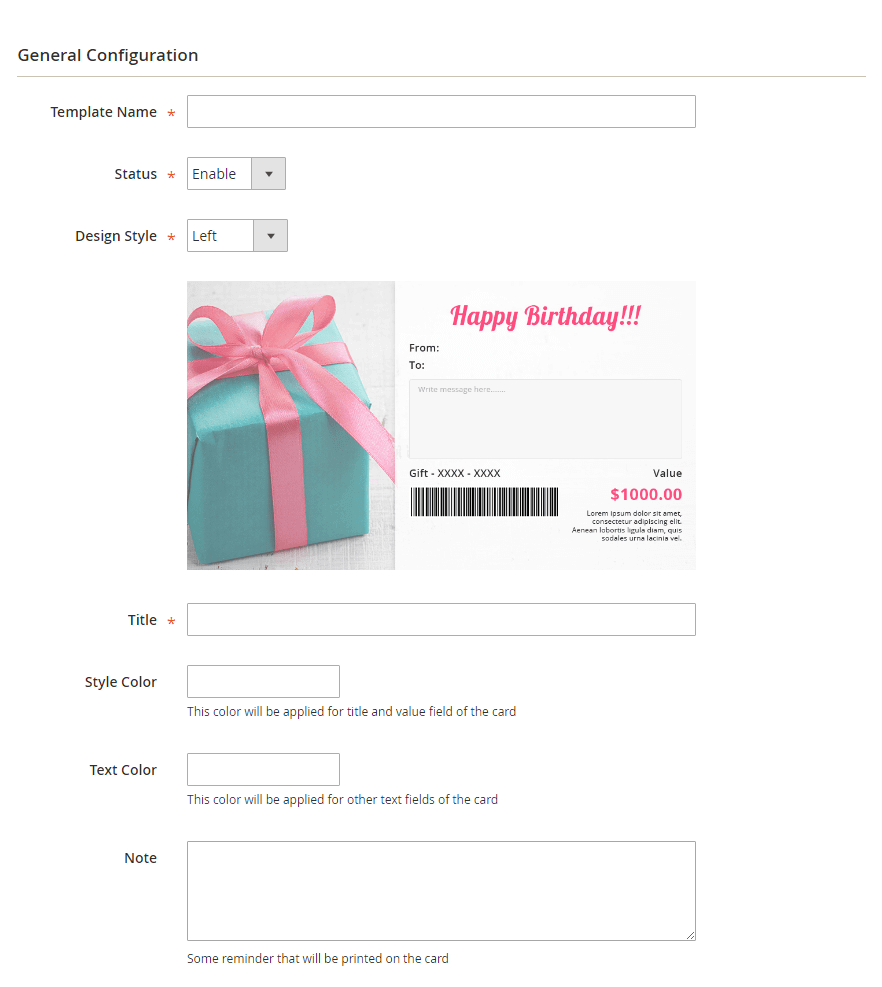 Holiday, holiday, holiday,… Every retailers, stores or brand, even eCommerce stores are extremely busy with different holiday marketing strategies to boost sale these days.
And so are your customers! The hectic schedule of the holiday makes our guests do not have much time to draw, color, or meticulous every detail when creating gift cards.
Don't worry, these handy tools will save you a lot of valuable time. It's very easy to use!
Every customer enjoys the power to design a gift card from scratch, so let them get access to useful tools such as "drag and drop", "flip and center alignment",… to make the design process quicker.
After finishing the design process, customers can download those gift cards and decide to buy any number of gift cards.
#3 Include personalized messages
Remember that personal messages are important to all gift cards, and especially, holiday marketing. Personalization can generate positive experiences that your recipients want to share with their circles. And with Magenest's tool, how can your customers freely enjoy attaching their personal messages and delivering them to their beloved ones?
Fixed an email template and email sender name for sending gift cards to different recipients.

Attach messages and appealing headlines

Arrange a specific time and date to send the gift cards to ensure the gift card with the message will be sent to the recipient on the exact special occasion and ensure a meaningful holiday.
Moreover, you still have permission to manage your gift card status from Magento 2 backend.
Track certificate code, expiry date, and balance

Enable and disable any gift card from the

back-end

View gift card receiver information to learn their spending behavior
Final thoughts
As you can see, leveraging the Gift Card extension for holiday marketing is still a challenge to any eCommerce business although it brings significant benefits and profit for your company.
Determining the suitable ways to apply your business strategies is now the priority. Hope that this article partly offers some possible tips. Good luck!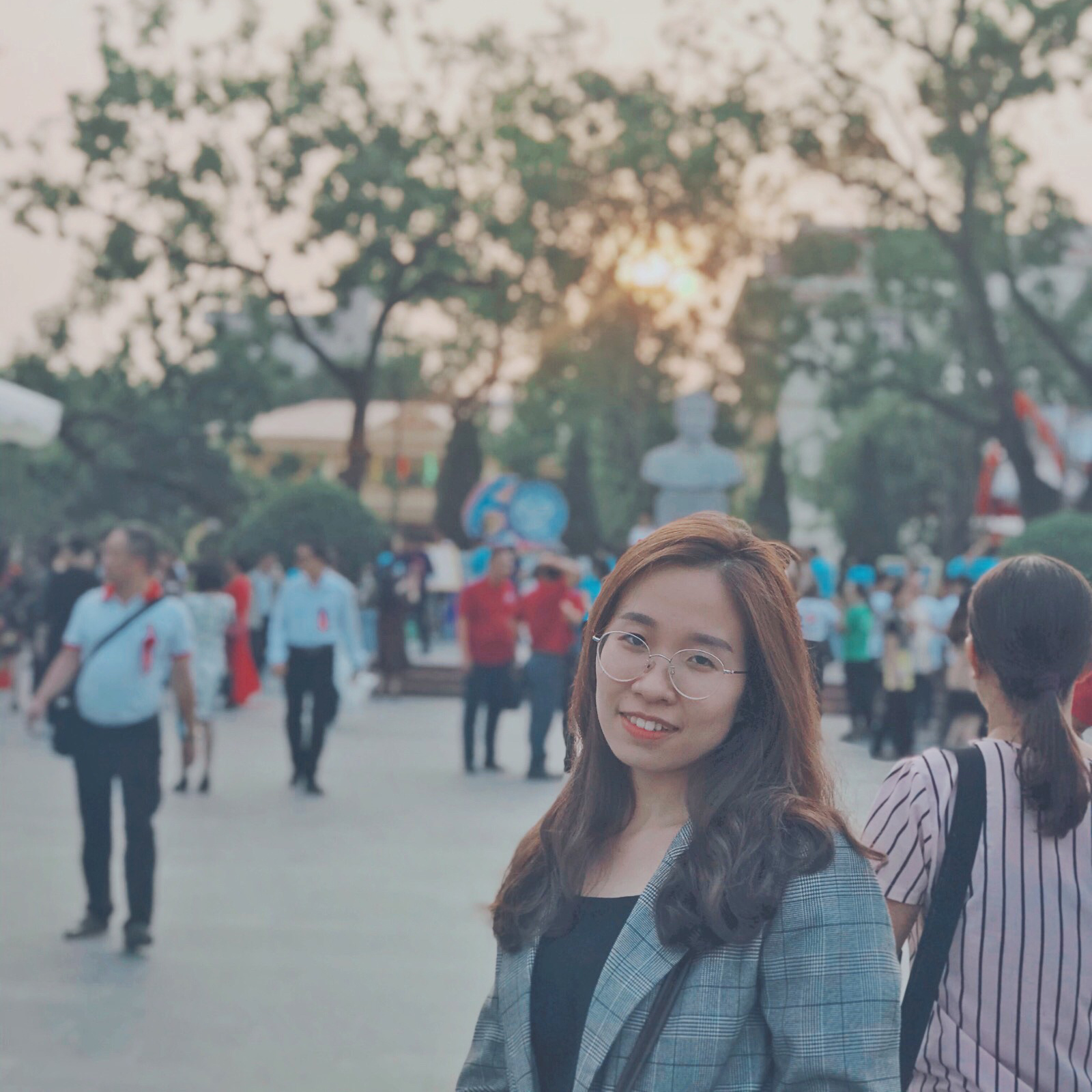 Marketing Executive | Content Manager