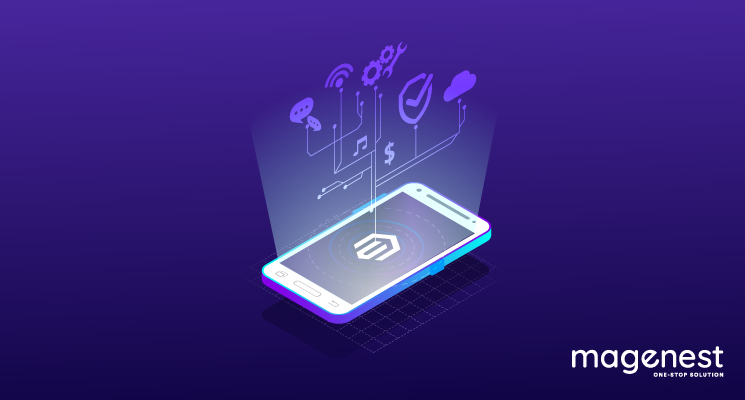 As the number 1 eCommerce open-source platform in the world, Magento is powering thousands of online stores. However, with the rise of mobile commerce, or mCommerce, store owners are catching the trend of making their website mobile-responsive.
That's why providers are working on Magento 2 App Builder - the tool to transform a website into a fully native mobile app!
The rising popularity of mCommerce
There is no doubt that mobile phones are shaping the behaviors of consumers nowadays. Thanks to its convenience, visitors can go online with just a few swipes. Social network apps are also a huge advantage of mobile phones since they quickly connect users at any time anywhere.
It is a big mistake to ignore the potential of bringing your website to the mobile platform since one-third of consumers research new products via their mobile phones.
There are three main functions of mobile commerce: Mobile shopping, Mobile banking, and Mobile payments.
This creates a seamless and satisfying experience for customers since they can literally purchase anything from mobile phones. In fact, 79% of smartphone owners have bought something online using their mobile devices in the last six months.
By 2021, experts predict that revenue from mCommerce may account for around 54% of overall eCommerce sales, and reach the number of $3.56 trillion.
Top 5 Magento 2 App Builder right now!
As a booming field, store owners are finding a way to make their name available in mobile commerce competition. Magento, which is powering thousands of businesses around the world, is supporting its users to transform their store through Magento 2 app builder.
There are some outstanding names in the game right now, and we'd like to introduce you to the top 5 trustworthy providers that develop high-quality tools for your Magento online store.
A kindly reminder that the list is not a ranking list and the quoted prices here can change.
Magenest
Magenest is well known for its high-quality products and experienced services. As a Magento Business Solution Partner, Magenest has developed various useful extensions and Magento 2 plugins to support the growth of the clients. Catching up with the rising mobile commerce, the company has released Mininest - Magento App Builder for both iOS and Android versions.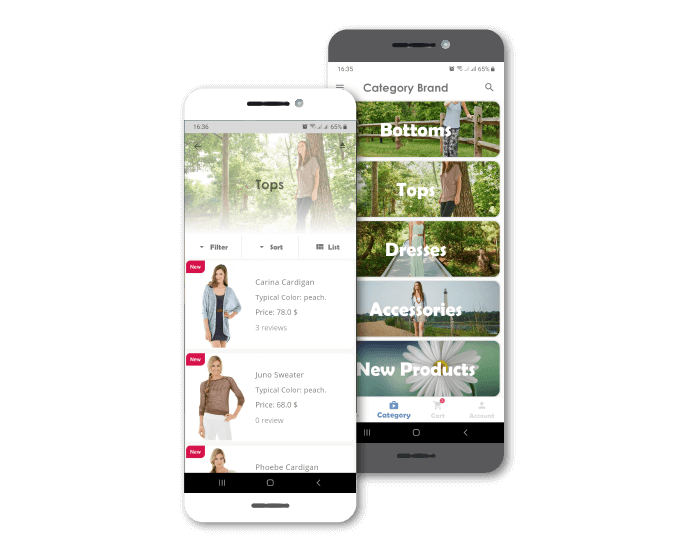 Understanding the needs of retailers, Mininest provides retailers with a quick and simple way to turn their lucrative website into a fully native mobile app.
Based on Flutter, Google's mobile UI framework for high-quality mobile interfaces, both versions for iOS and Android guarantee a seamless experience for the users.
More features of Mininest are:
Customize pre-made templates to suit each branding

Support 6 main product types of Magento

Smart search engine with auto-suggestions and voice search

Log in via social accounts

Generate discounts & coupons

Automatically send notifications

Live synchronization of all the data from the mobile app to the Magento 2 website

Smart offline mode: Auto-save when offline
This is the perfect integration to start conquering mobile commerce competition for every business model, especially for SMB and startup. Visit Magenest Store for more extensions and amazing deals to improve your performance!
SimiCart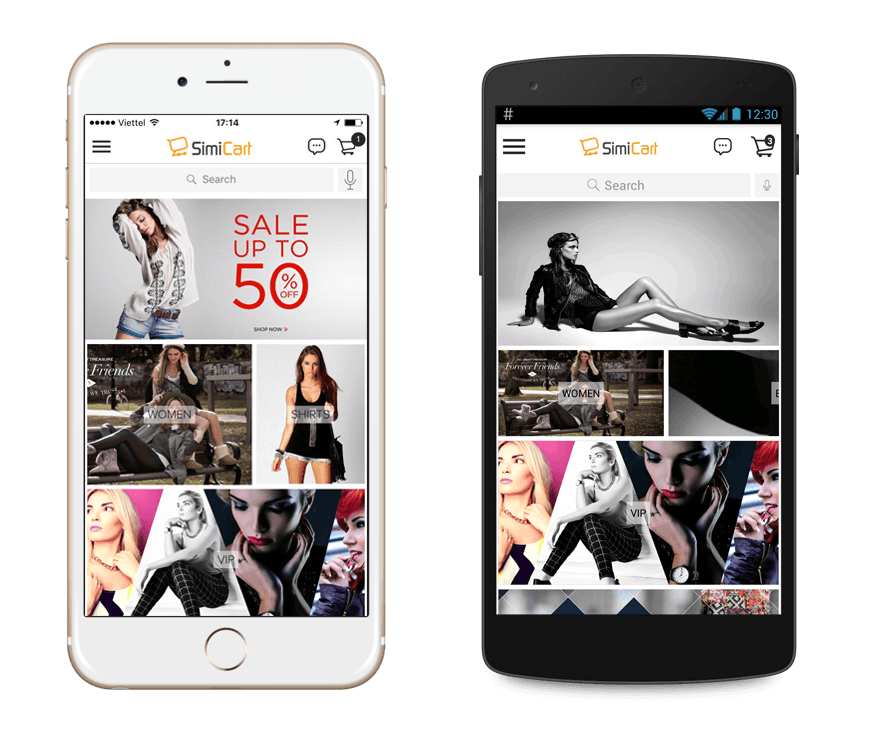 When it comes to mobile commerce tools, another outstanding Magento 2 app builder provider is SimiCart.
SimiCart helps you build a comprehensive mobile app for both iOS and Android in less than 24 hours after purchase. After installing the Connector, you can configure your app from the Magento backend. For its pricing, you can request a quote from SimiCart.
Highlight features are:
Support 6 product types

Inventory management

Product image gallery

3 themes, 2 product detail page layouts

Product Checkout Management

Product review

Push notification

Support different payments

Multi-language, multi-currency
Webkul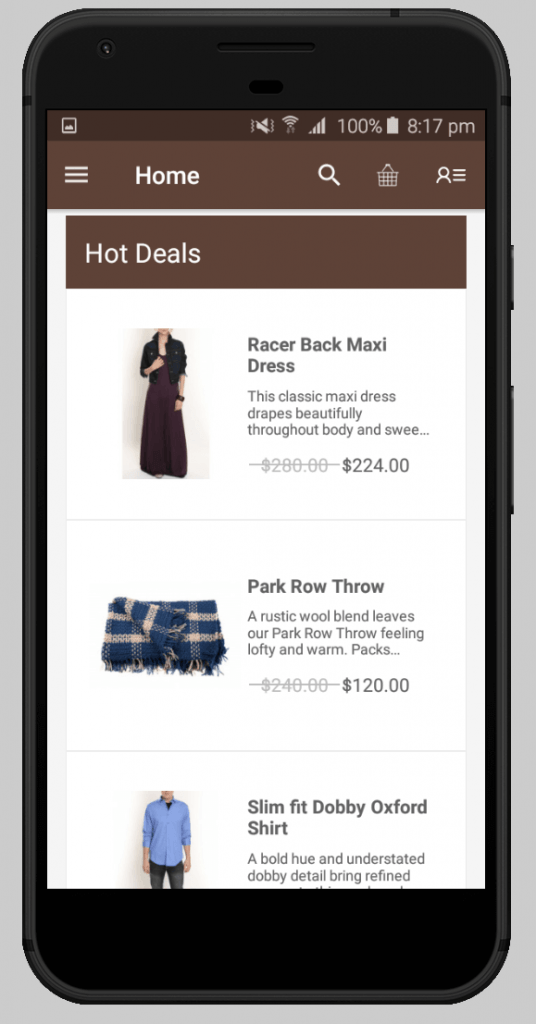 Webkul is not an unfamiliar name in the world of Magento 2 extension builders. Its Mobikul Mobile App Builder is one of the most-searched Magento 2 App Builder in recent years. Supporting both iOS and Android, the mobile app cuts down expenses in promoting brand awareness cross-platform.
Fully-functioned with various helpful features, the extension is the choice for many store owners. Yet the price is quite expensive: It costs $499 for the Magento CE version only.
Highlight features are
All product type supported

Interactive homepage

Offline search

Layer navigation

Machine learning

Support GDPR to protect and control the data

Support default shipping function in Magento 2
Knowband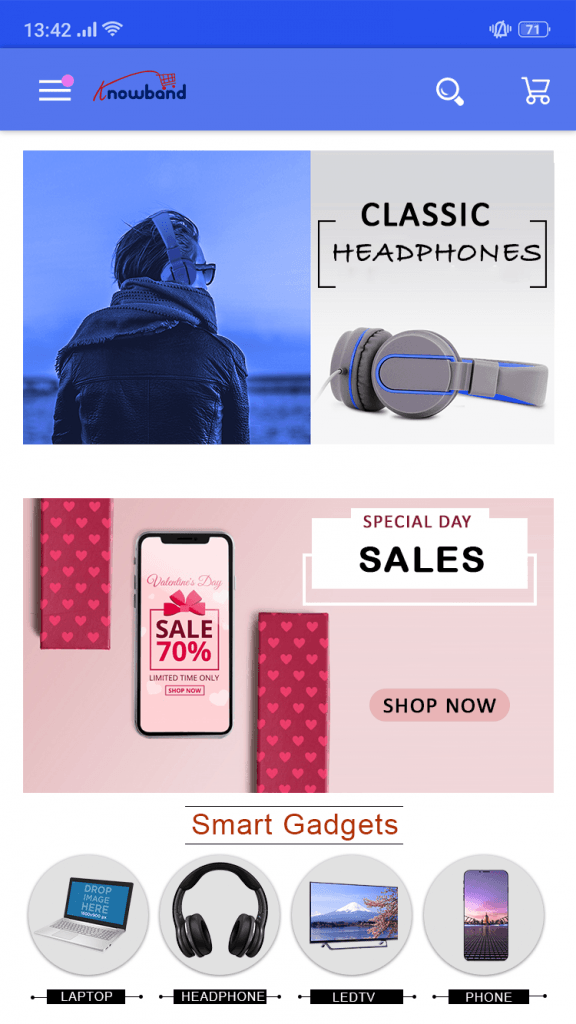 You can also take a look at Android & iOS Mobile App by Knowband - a great tool to change your store to native Android and iOS app. This Magen to 2 app builder handles all technical factors from module installation to publishing on App stores. Everything can be done automatically. You can get this extension at $199.
Highlight features are:
Real-time synchronization with the website inventory & database

Customize dynamic homepage

High-Resolution Product Images & Graphics

Unlimited Push Notification (Manual & Automated)

Product types and shipping method support

One-page Checkout

Real-time Order Tracking
Appjetty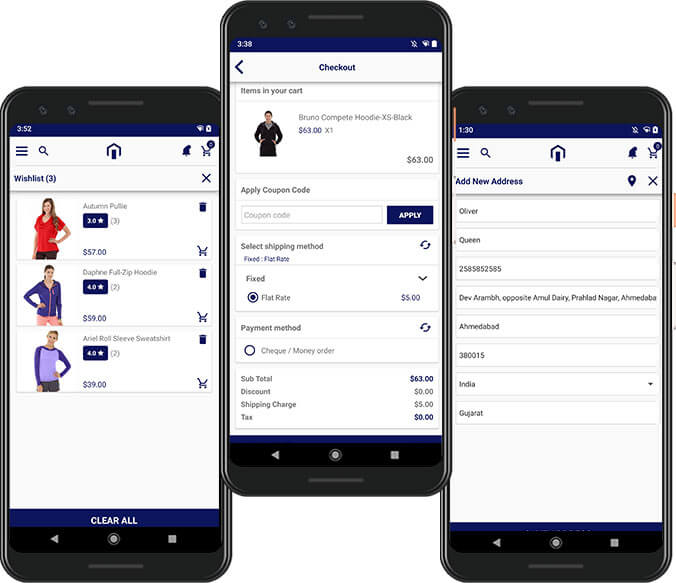 Another high-quality Magento 2 app builder is MageMob App Builder - a product developed by Appjetty at $399. It's easy to build a custom Android or iOS mobile app with this tool. Get access to a larger customer base by a dynamic layout and user-friendly features.
Highlight functions are:
RTL-support

Multiple secured payment gateways supported

Deep linking

Firebase analytics

One-page checkout

Multiple product listing page views

Customizable dashboard
In conclusion
Obviously, mobile phones are something most of us can't live without. That's why Shopping from mobile becomes familiar to billions of people in the world. Don't be late to seize the opportunities of bringing your business to a new and closer platform to consumers.
Thanks to the help of Magento 2 App Builder, store owners don't have to worry about transforming their website into a mobile app. We hope you have found the perfect tool for your future development.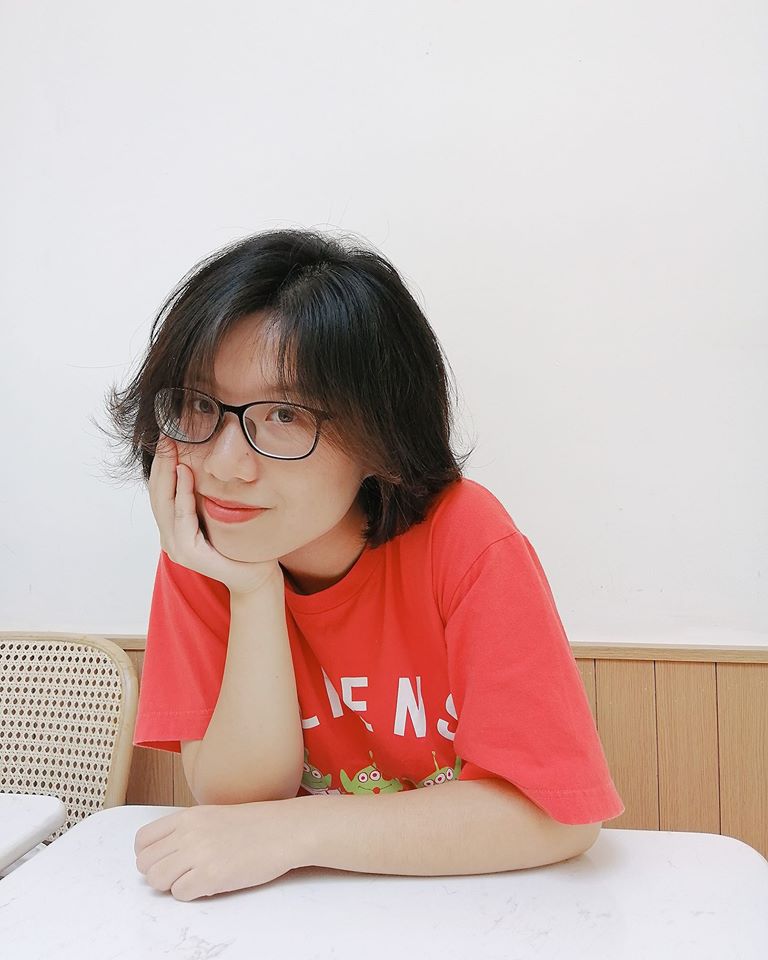 Marketing Executive | Learning new things every day.