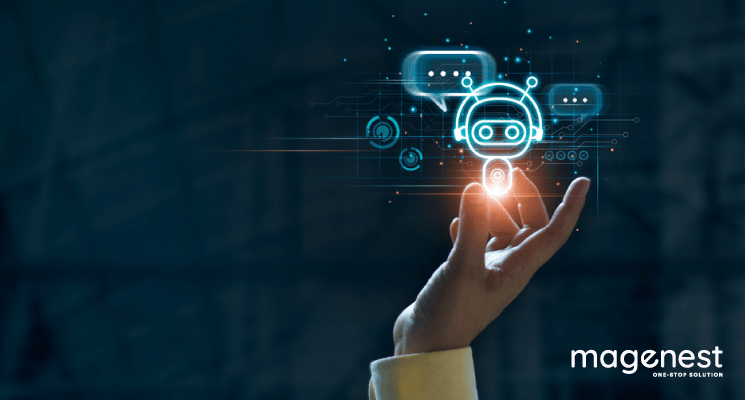 Are you currently receiving so many customer queries in the queue but you cannot deal with them in time due to lack of support resources? It plausibly makes your customers so unsatisfied and soon go to your competitors for alternatives. In order not to lose customers and increase your business' profit, you may want to adopt a Magento 2 extension that can speed up the support process and interact with customers better.
These are the 4 best Magento 2 Chatbot extensions from numbers of the Chatbot Magento 2 extensions providers in 2023, the price varies from $0 (free) to $99.
#1 Magento 2 Chatbot extension for Facebook - Magenest
Magento 2 Chatbot for Facebook enables merchants to build a smart and automated communication system to respond to frequently asked questions from customers.
Using Magento 2 Facebook Chatbot, merchants can create a Chatbot Magento 2 within Facebook Messenger to engage customers through fast automated responses. This is a useful tool to help cut down support time efficiently and further promote marketing campaigns with smart notifications in the most famous messaging app - Messenger.
Compatible: CE, EE 2.2.x, 2.3.x, 2.4.x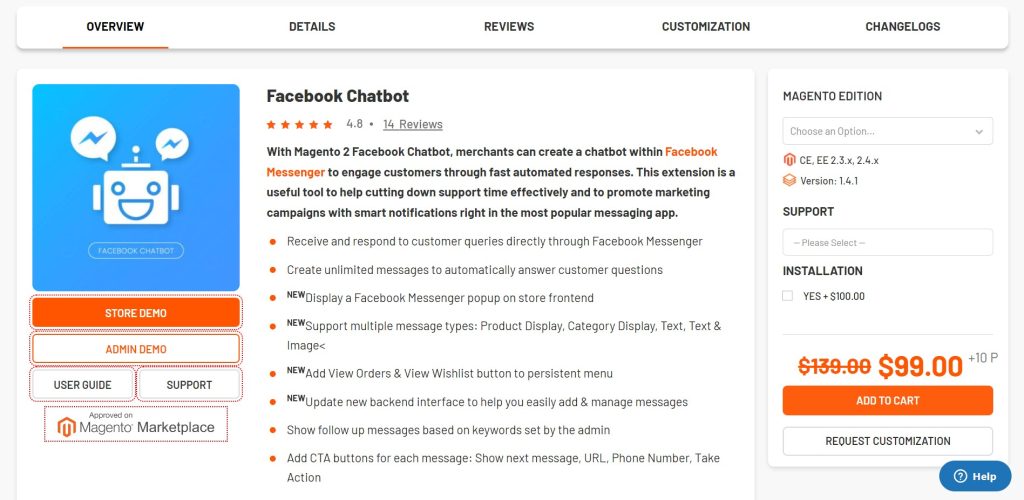 Price: $99.00
Highlight features
Receive and respond to customer queries directly in Facebook Messenger

Generate endless messages to automatically respond to customer issues.

Display follow up messages based on keywords set by the admin

Manifest product & category blocks in the chatbox

Add CTA buttons for any messages

Enable clients to request human support

Send email notifications whenever there is a human support request

Design Persistent Menu for important actions

Buyers can directly add products to cart from Messenger
What to expect from Magenest Facebook Magento 2 Chatbot
Reade the cost for customer service
Because Facebook Chatbot will answer customer questions automatically, you don't need to hire too many staff to handle queries. Time and other resources can be saved for other tasks.
Increase sales naturally right in Messenger
You can design the message flow to stimulate customers to place orders during the conversation with Magento 2 Chatbot. Only a one-time set up can boost your sales significantly.
Boost your promotional fast & simply
Facebook Messenger is an efficient way to announce your promotion programs. This method is much more cost-effective compared to other traditional ways such as SMS or email.
#2 Magento 2 Chatbot Extension Facebook Messenger - Magecube
Contributed by Magecube, Magento 2 Chatbot extension is a beneficial tool that helps attract your customers as well as improve the users shopping experience. Thanks to this exceptional solution, you now can improve the loyal customers and improve the revenues obviously.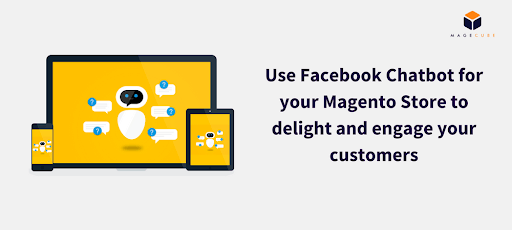 Compatible: Community 2.1.0 - 2.2.2
Price: $59.00
Highlight features
Facebook possesses a Chatbot program for its messenger platform. That program allows businesses to enable virtual communication with their customers. This extension will serve you to design your very own Facebook Magento chatbot extension and that Chatbot will be responding to your customers on your Facebook Page. This will open up an engaging way for your business. Note that this extension runs only with the Facebook Messenger platform.
Extends your company's reach and helps you to engage shoppers by providing the best experience

Grants a personalized and curated shopping experience for customers online

Helps your shoppers save time by seeking for new and trending products and categories by smooth navigations and simple conversations

Promotes customer relations and eases customer service management at a lower cost compared to the human manpower
#3 Magento 2 Social Chatbot extension- Webkul Store
Social Magento chatbot extension for Magento 2: Facebook Chatbot is a program developed for the Facebook Messenger platform. It allows businesses to do automated communication with their customers. Chatbot can deliver and receive messages from users.
With the guidance of this extension, you can set up Magento 2 Chatbot on Facebook Messenger for your customers. Customers will receive instant replies to their questions. Add message template for greeting, not found, salutation, product search.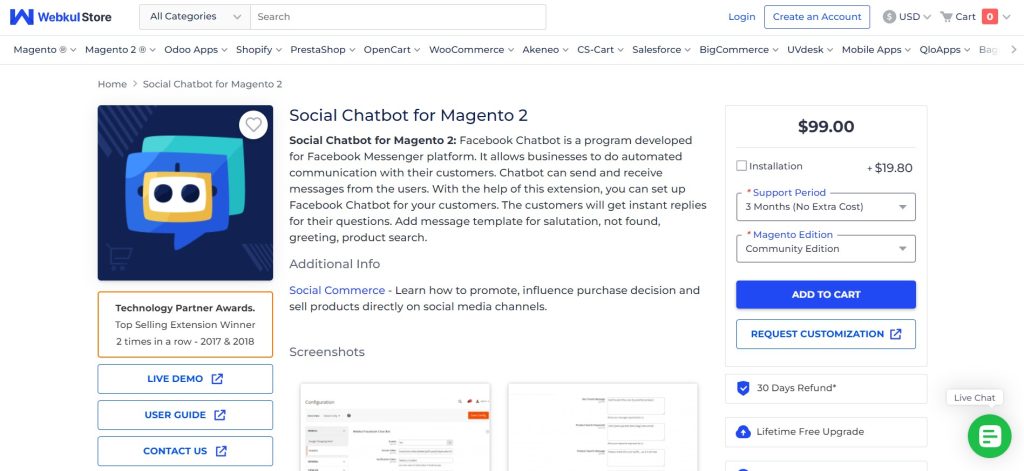 Compatible: Magento, 2.0.x , 2.1.x, 2.2.x, 2.3.x, 2.4.x
Price: $99.00
Highlight features
Enable or Disable Facebook Chatbot status.

Add content to various messages – greeting, not found, product search.

Attach various product search keywords.

Display products from the store in the messenger.

The user can click the link to see the site, products, category.

The user can see product alternatives (size, color) and all the pictures of the product.

Option to determine a price range in which users want to see products.

Supports multiple language translations.

The source code is open for customization.
#4 Magento 2 Chatbot extension - Botgento by Botgento Inc
Botgento, a Magento 2 Chatbot, is a great innovation to bring advancement to your eCommerce store. Botgento integrates Facebook Messenger chatbot with Magento websites which converts your business into automation, witty and quick. It makes things justified regardless of the venture. It is a means by which eCommerce store owners can let customers participate in a particular event as a personal interest to generate good engagement.
Also, this helps retailers to discover targeted customers. With all the requirements in the business of conversational trade, Botgento helps vendors to put the right resources to handle customer's questions, benefits and try to convert them into success.
Compatible: Open Source (CE): 2.0, 2.1, 2.2, 2.3
Prices: FREE
Note that this extension is free, however, it requires a Botgento subscription.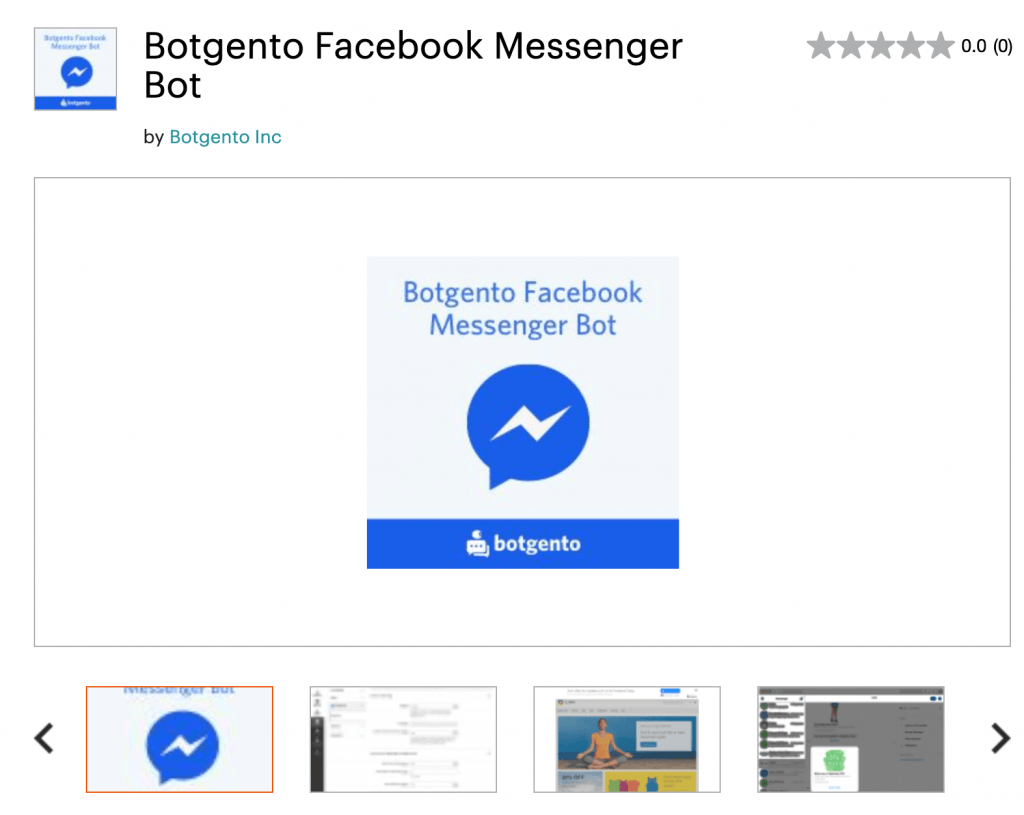 Highlight features
Store Improvisation: a smooth platform to discover a more desirable approach towards your customers with advanced level marketing techniques.

Familiar: It operates with the most common application – Facebook Messenger to make thriving and proficient types of marketing.

Save Time: Botgento

Magento 2 Chatbot

can make your business an automated channel and encourages you to meet your objectives.

Save Cost: needs no human efforts and every operation you do gets fastened with limited cost required.

Spot Response: works with a spot messaging function, conversation with your target customers (1:1 form).

Other than interacting with customers, Botgento can be customized to control your revenue graph. It permits your customers to understand a particular offer or event and customized to enable customers to get informed of the items they were looking for are back in stock again.
Botgento offers extraordinary features like:
Abandoned Cart

Enhanced User Acquisition

Revenue Report

Unlimited Broadcasts

Order Updates
Final thoughts
With these 5 best Magento Chatbot extensions, you will now easily speed up the support process and interact with customers better. They can be to a great degree powerful in controlling customers with regards to their buying choices. Magento 2 Chatbot allows e-commerce businesses to streamline customers by understanding the needs of customers and confirming the purchase with satisfaction.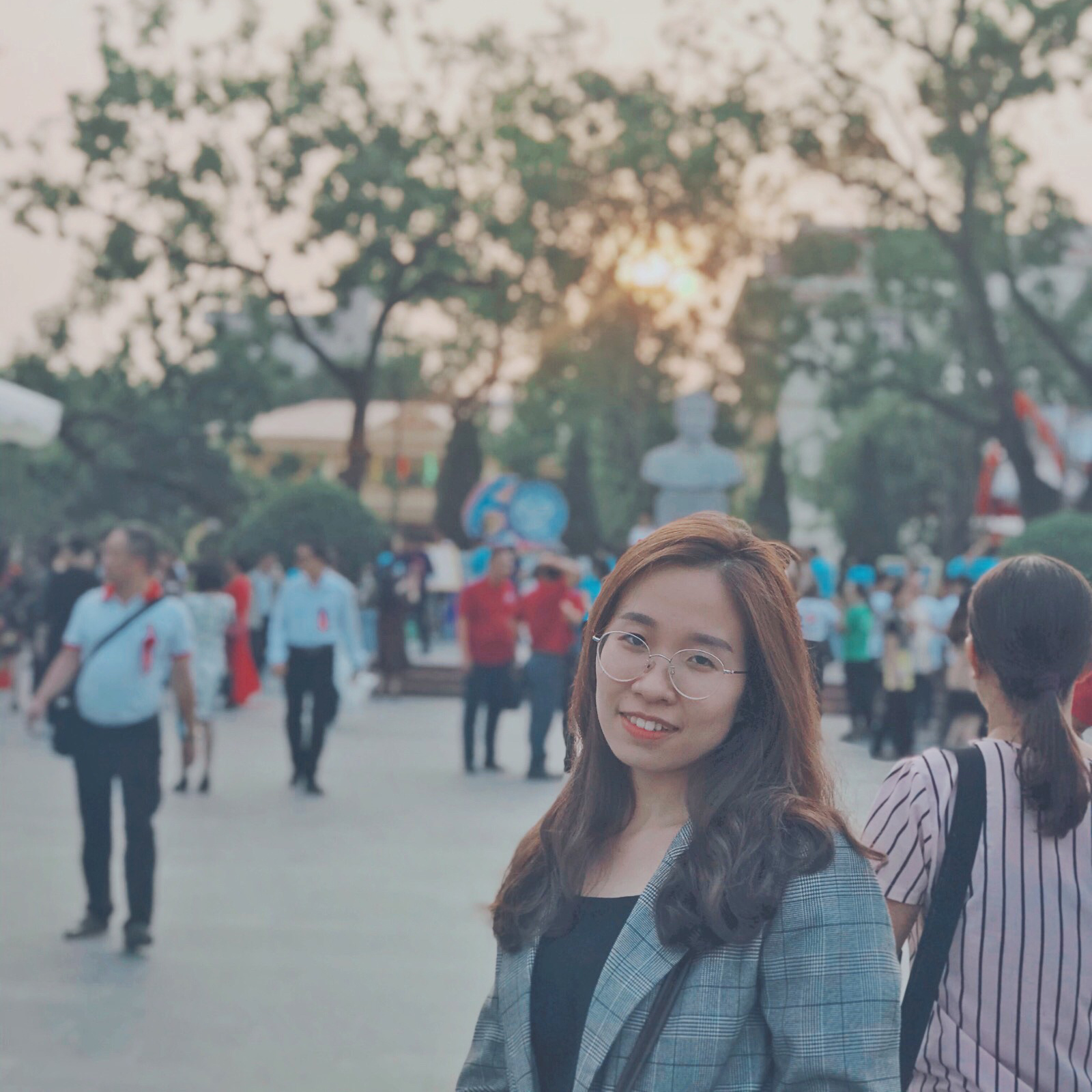 Marketing Executive | Content Manager