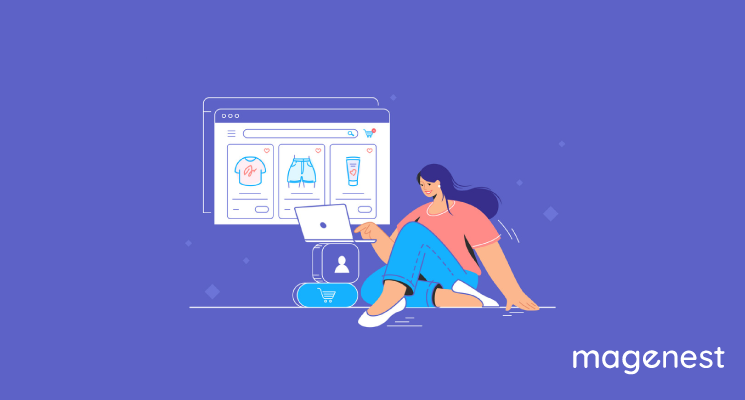 People may now create online retail businesses more easily than ever before thanks to eCommerce platforms. This also implies that customers have more choices than they had in the past. With online merchandising, you can now improve the shopping experience for your consumers, convert more customers, increase income, and thrive when the competition goes out of business.
In this article today, we will walk you through all the key aspects of Online Merchandising and give you some tips for Effective Online Merchandising
1. What is Online Merchandising?
Online or digital merchandising can be described as it's all about getting the right product in front of the right shopper at the right time.
Merchandising can compose of a wide range of activities, including pricing, product placement, up-sell and cross-sell promotions, and the placement of related content to convert more customers. The key to success is to match your products and content as closely as possible to the demands of your customers. In other words, deliver the right promotion in the right place at the right time to the right person.
Here is an example of effective web merchandising where they demonstrate product knowledge and a variety of different merchandising techniques on their homepage: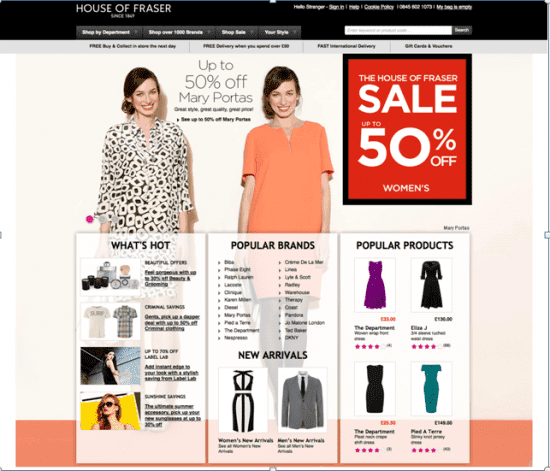 2. The Most Important Aspects of Online Merchandising
Now that we've seen what effective web merchandising looks like, let's look at what makes these businesses so successful.
Visual merchandising is a multifaceted field in which a variety of approaches work together to improve the entire online buying experience.
Here are a few of the most important factors:
Product photos
In eCommerce, product photos are your most effective sales tool. They are the greatest approach to address consumer queries regarding an item's characteristics and features. When one shop put customer photos on its product pages, its checkout rate increased by 24%! Previously, all shops had to do was ensure that they have good professional pictures that correctly and completely showed their products.
Genuine Customer Experiences
Consumer trust is best earned by demonstrating the real-world experiences of other pleased consumers. User-generated content (UGC), such as customer evaluations, photographs, and videos, is the most real and visually appealing approach to teach prospective purchasers about their customers' lives.
Brands are becoming more creative in how they use this in their online merchandising — rather than just displaying customer photos and reviews on product pages, they are now including them in photo displays and email marketing.
Aesthetic Design
The design of your website, like the front of a store on the street, is essential in capturing clients' attention and then leading them to their most comfortable and confident condition to purchase from you.
Your internet presence must be professional and appealing enough to engage the target audience. A fantastic user experience generated by a well-structured layout and an aesthetic appeal will ensure your users have a pleasant experience. Keep in mind that the ultimate goal of online merchandising is to make it simpler for customers to explore, search, and purchase your items.
Mobile responsiveness
Because huge numbers choose to purchase mostly on their phones and tablets, your eCommerce merchandising must be mobile-friendly. All of your goods and features, including photos, product descriptions, and reviews, should be available on your mobile site.
But to take this a step further, you also should design marketing for multiple devices, rather than simply adapting your present marketing and merchandising to mobile, and be smart in developing a mobile-specific experience.
3. What is online merchandising benefit
Because of the growing popularity of online purchasing, online merchandising is more crucial than ever. In fact, researching for product information on shop websites is a preferred first visit, even though the average in-store conversion rate for retailers varies between 20% and 40%1, while online conversion rates average 2.6 percent, according to Forrester Research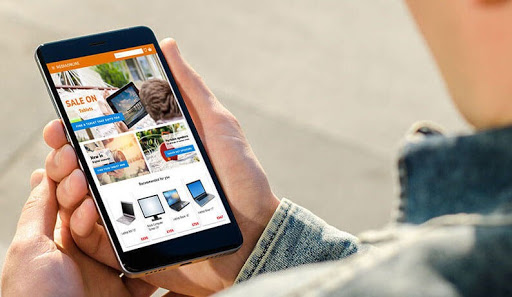 "When online merchandising is done well, it may lead to higher conversion rates, larger orders, and more sales overall."
Online merchandising methods may assist business owners to influence how customers view their brand and purchase on their website. The more attractive your merchandise is, the more likely it is to increase brand engagement and awareness. Merchandising may boost your customers' average order value (AOV) and motivate them to return in the future, which are two of the most important methods for businesses to expand.
4. What is online merchandising strategy
In the fierce eCommerce competition, seemingly insignificant nuances of your online merchandising strategies can be game-changers. What factors should you consider? Here is a list of four online merchandising methods you may start using right away.
Concentrate on the homepage
When a person first enters your site, whether they put your URL into the search box or clicked on a search page result, they will be greeted by your main homepage. It can be personalized depending on the country the user is visiting from, which can be useful so customers aren't troubled with calculating conversion rates. The following elements should be included on the homepage of an eCommerce website:
Tell a brand story
Show products from collections and featured products
Make sure the homepage is scannable
Include CTAs.
Incorporate "social proof."
Make sure the search bar is visible
Create a detailed product description.
The product description is typically the first place customers will go to learn about the products they're interested in. Descriptions should contain useful information about the product uses, specifications, materials, production, and benefits. You should also emphasize delivery and manufacturing durations, especially if you provide free shipping. All of this should be done in an informative tone that matches your brand voice so that the customer feels connected.
Use online visual merchandising
Visual merchandising is how online retailers pull customers in from the streets (think display windows), and create an inviting, branded experience within their stores. And, in many cases, visual merchandising extends well beyond visual. Merchandisers frequently use all senses. From establishing strong focus areas to selecting strong display colors and presenting items in an appealing fashion, utilizing space, signage, and layout effectively, all the way through how shoppers checkout, visual merchandising helps to strengthen brand identity, foster loyalty, drive sales and generate repeat business.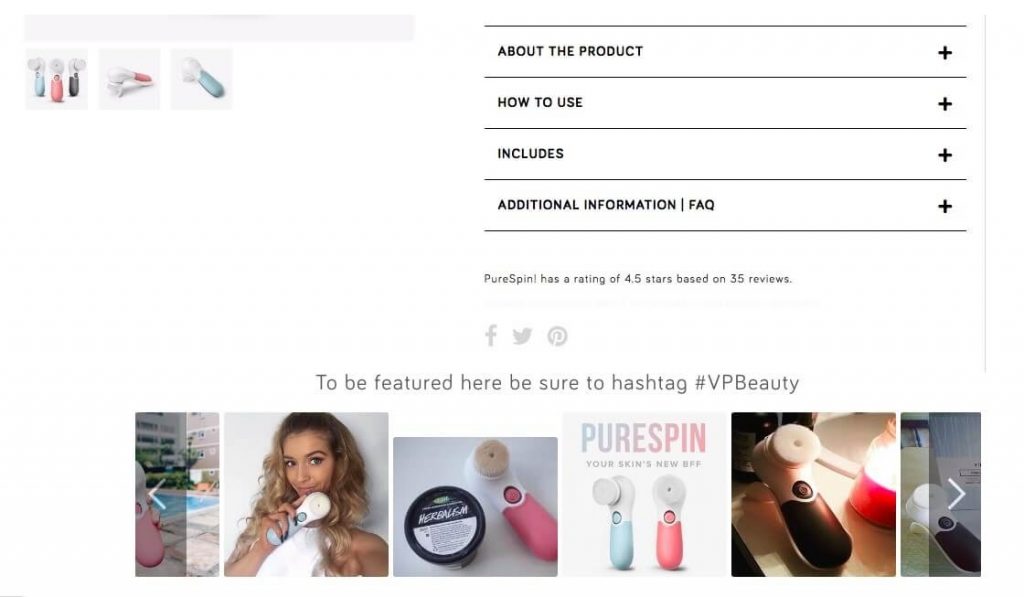 Update your merchandising strategy based on eCommerce customer data
You can efficiently trace every action your consumers make from search to purchase as an online business. This information may be incredibly useful for defining merchandising tactics, testing with alternative layouts and product descriptions, planning on future product offers, and more. Additionally, eCommerce sites may utilize social media retargeting pixels to execute retargeting/remarketing campaigns.
5. What is online merchandising top tip for efficiency
# Tip 1: Keep It Simple on the Home Page
The objective of the home page is to advertise your brand and motivate visitors to explore the entire site. The home page is frequently the beginning point for both returning customers and new visitors looking to meet their current product demands. Unfortunately, you don't know much about a specific visit at this point, only that the client is familiar with your brand and that something motivated that individual to visit—which makes providing a relevant promotion tough. As a result, merchants frequently utilize this area to emphasize their most popular product lines, as well as the search box and category selections.
In order to make your homepage appealing, you should include large imagery, graphics, videos, and essentially any kind of media that is going to grab the customer's attention. It should also be very easy to navigate. Consider the layout and work with designers who can create an engaging yet simple homepage, not forgetting that it needs to be accessible on any device.
You should:
Promote your highest converting products.
Promote currently trending products.
Include easy to access drop-down menus with categories.
Promote highest-rated products.
Enhance your site search bar functionality with predictive search.
# Tip 2: Convert with Context on Search Pages
The interaction between customers and retailers begins on search result pages: shoppers identify their demands via keyword search or filter selection, while business owners strive to provide the best matches. This is where contextual targeting may help you engage customers. For example, if a consumer searches for digital cameras, the store will provide all relevant results as well as a summary of the next choices for filtering these results, such as megapixel options, user rating, color, and quantity of memory. As the consumer picks different filters and narrows the options, the store receives important information about the client's present demand.
For example, if a customer searches on digital cameras, the retailer will return all relevant results but also summarize the next options available for filtering these results—such as megapixel options, user rating, color, and amount of memory. As the consumer picks different filters and narrows the options, important information about the customer's present demand is supplied to the store — regardless of previous search activity or what other customers with a similar demographic profile have purchased.
# Tip 3: Build Confidence on Category Browse Pages
Along with search pages, category explores pages are among the major choices for clients to locate items on your website. These are the pages that match your product taxonomy at the top levels (including category and subcategory) before branching into nodes depending on product characteristics. In many respects, these sites are similar to the search experience in that each click on a category, subcategory, or characteristic shows what the consumer is interested in right now, independent of previous activity. As a consequence, with a few qualifiers in favor of campaign-based and algorithmic techniques, the same findings hold.
# Tip 4: Use data in order to adapt to customers
Data collecting is one of the most effective techniques to discover who your consumers actually are. A company may get useful consumer data in a variety of ways. One option is to use a tool like Google Analytics to track website visitors. This will split out information such as customer location, average order value (AOV), and other data. Regardless of the fact that. Although this information may not be available to every client, regional data might still be extremely valuable. This enables businesses to cater to the demands of their customers. For example, you might promote special deals to specific countries or create ads to re-target customers after they leave the site without purchasing the contents of their cart.
You can also collect customer data through the website by getting customers to create an account or sign up for your newsletter. Another way to see data is to keep a call log of customers who contact customer service.
More than this, data from the industry as a whole can help you narrow down what your target audience is interested in. This can help you cast a wider net when creating adverts to attract new customers.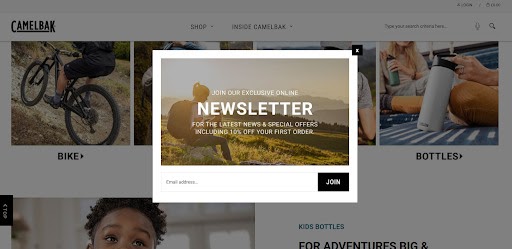 # Tip 5: Profile and Personalize on Product Detail Pages
Customers that arrive at a product detail page indicate that they are about to make a purchase choice. They've kept digging into the web, restricted their selections, and are now carefully considering items they feel are viable solutions. They are looking for confirmation that a product is genuinely a suitable fit for their requirements. Meeting this expectation is difficult since historically, gaining trust in purchasing things has been a sensory experience—the consumer handling items, asking questions, and comparing products side-by-side and in person. Because e-tailers cannot provide an in-person experience, they compensate by including extensive product descriptions, images, videos, how-to instructions, and peer evaluations on these pages to simulate the in-person data-gathering experience. This isn't always enough to get people to add products to their shopping carts, but a well-timed offer can help.
In Conclusion
The best retailers recognize that the most effective online merchandising techniques are uniquely targeted to each customer, based on that person's needs at that moment. They also recognize that their understanding of clients and their requirements varies greatly during any one shopping session. Deeply understanding the benefits and disadvantages of each type of merchandising technique so that you can make an informed decision about which method is most suited in different parts of your Website to optimize the success of your online merchandising. If you make the right choices, your company will maximize the value of every client visit and exceed any single black-box method used by your competitors.