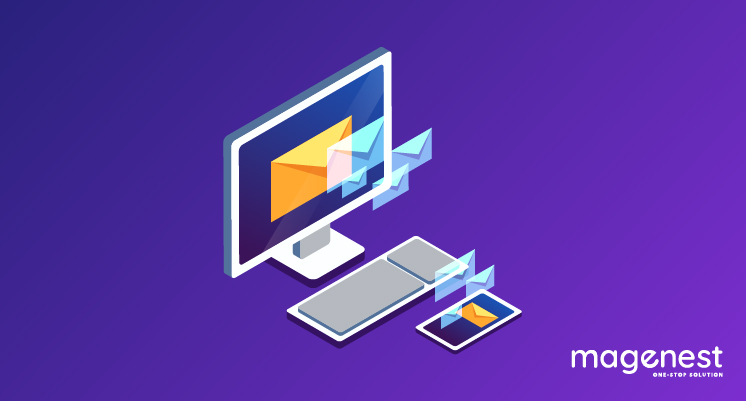 Congratulations! You've had an online visitor convert to a customer.
Now is the time you need to keep him/her and make sure he/she would come back in the near future. It is really important to let your customers know that you care about them and the way you send order confirmation also needs to be customer-driven.
In this blog, we will provide everything you need to know about the Order Confirmation Template for Magento store owners.
Shall we begin with the first question:
What is the Order Confirmation Email Template?
When a customer accepts your offer, then he/she will give you the order and in return, merchants should respond to such an order with a written order confirmation.
Of course, this is not required by law, but it's useful for both merchants and buyers.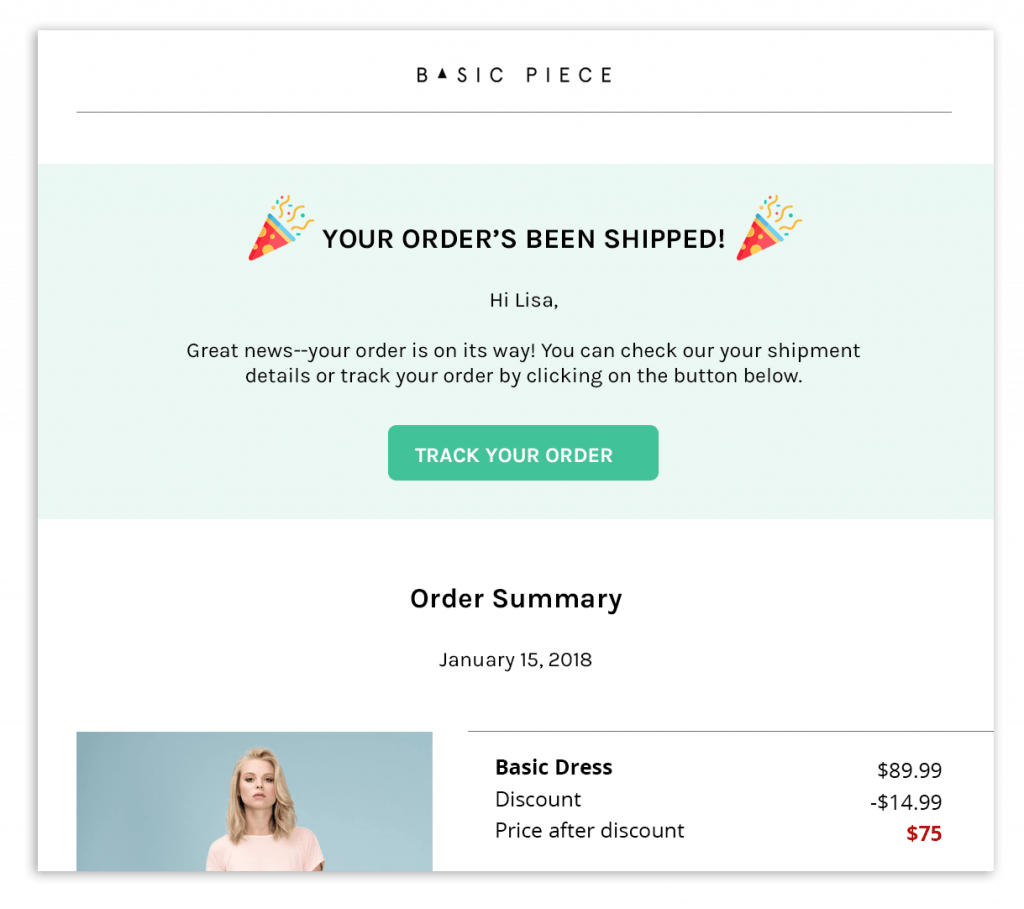 This is a way to reconfirm the order and let the customers know the status of their order. Such a letter may summarize details discussed on the phone or show any changes made to the actual offer.
An order confirmation is also suitable for an explicit reference to the general terms and conditions.
The benefit of Order Confirmation Email Template in Ecommerce
Let's take a look at why order confirmations are so beneficial and why you can't afford to overlook it.
We'll begin by reviewing some statistics first. Here's what the typical metrics look like for automated emails: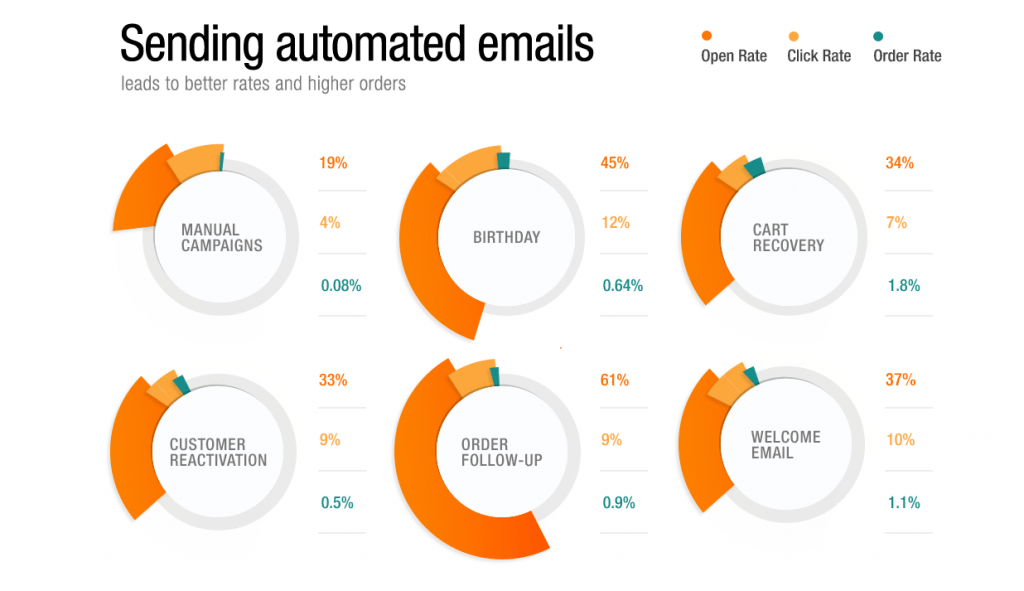 Compared to the latter, order confirmations result in the highest conversion rates across all engagement categories: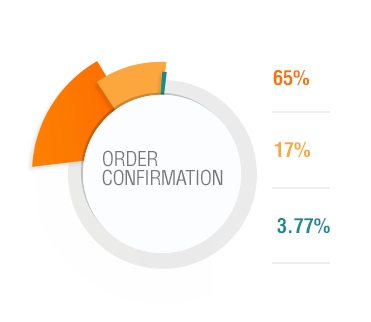 This kind of high performance comes from the fact that order confirmation emails enable you to reach a more receptive audience—new customers.
Now that you know how important order confirmation is in your email marketing strategy, let's look at the three reasons why order confirmation emails are performing so well.
#1 Order confirmation emails are expected
Did you know that 64% of customers consider order confirmations to be the most valuable type of email?
From a buyer's perspective, the value is perceived in the form of getting satisfaction after making a purchase. The shopping experience provides us with instant gratification and customers expect to know if their intentions were successfully met. This explains why order confirmations have such a high open-rate.
#2 Order confirmation emails are opened multiple times
Customers are not only more receptive to order confirmation emails, but they also tend to check them repeatedly. Customers are often interested in double-checking their purchases.
They want to verify whether the address was entered correctly, when the order is expected to arrive or how much the item was charged. All these concerns from the buyer side result in higher email open and click rates.
CHECK OUT | 3 ways to promote content in Magento 2
#3 Order confirmation emails stick to the memory
There is a measurable difference between being forgotten and being remembered. According to Brain Rules, visualized information is memorized 6 times better than the same information in text.
That's why it's hard to expect that the default, text-based Shopify order receipts will generate engagement.
Order confirmations that are more visual in nature, on the other hand, provide two benefits.
First of all, it is said that they improve your brand recognition and consistency since recipients can easily identify your brand and quickly scan purchase-related information.
Consequently, branded order confirmations tend to stick in the memory for a longer time of period.
In practice, this means that customers are using order receipts as a reference point for future email engagement.
How to choose the right OCT in Ecommerce
There are many criteria in How to choose the right Order Confirmation Template but 2 things a merchant should bear in mind are structural design and content.
Speaking of Structural Design, the letter should be as clear and comprehensive as possible. In the confirmation form, you should include information about the offered service as well as the associated conditions. Also, merchants should also add contact options in case the customer has questions.
The second factor is the content of the order confirmation template. Not every template needs to include all possible elements but it should always contain the building blocks typical for your industry, or at least provide you with the functions or the opportunity to quickly and easily add them.
In order to have a professional order confirmation template, you should contain these elements:
Company address and other contact information, as appropriate (telephone, e-mail, personal contact)

Client address data

Contract number and/or customer number (if available)

Date of the order confirmation

Comprehensive order description (description, price, the scope of contracted service)

Total sum and sales tax (if necessary)

Estimated delivery date or date of service

Additional conditions, such as delivery charges and terms

Terms of payment

Jurisdiction and title retention
What should be included in the Confirmation Email Template?
You can be creative with your confirmation email messages, but here are two things that are non-negotiable to include in your email format:
Confirm your customer's request (Booking, Registration, Subscription, Order, etc.)
Setting the right expectations for customers
Show your customers or users their next step, explain what will happen next, tell them why they're receiving this message.
Confirmation emails provide customers with a post-purchase reassurance feeling.
To make the best out of your confirmation emails:
Personalize your emails to customers
Recommend related products to up-sell and cross-sell.
Promote customer referrals
Offer a discount on the next purchase
Email confirmation doesn't consist of a single email, here is a list of the possible confirmation emails to send to your new customers:
First email: Send order confirmation email right after the customer purchase.
Second email: Send shipping information email.
Third email: Share information on how to use the product if needed (could be onboarding email for SaaS companies).
Fourth email: Send a follow-up email to the customer and ask for a review. This can also be used to ask for customers' feedback.
READ MORE | How to send email in Magento 2 programmatically
How to create Order Confirmation Email Template with Magento
- From Magento Admin panel to System, click Marketing/ Email Templates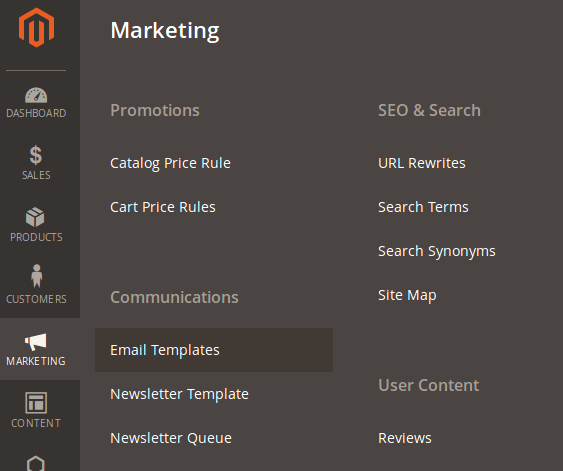 - On the top right-click "Add New Template"
And the try to edit or add a new one just to see the content of the file: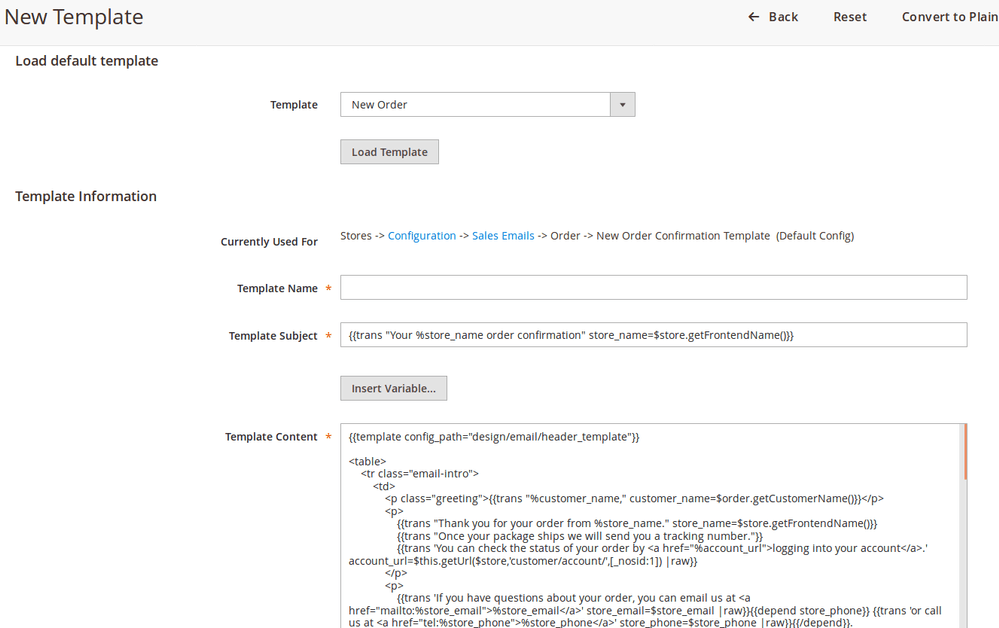 - Load default template
- Click "Save Template" button
In a nutshell,
Now that you read my last article down to the last full stop (woo-hoo, I'm so happy you did it!), you should understand that order confirmation email templates are about creativity.
One way or another, this email receipt will be better appreciated by your customer than the generic (and offensively impersonal) "The order #1234 has been placed".
Of course, there's no rule against trying out something new. Just make sure you do not overdo it.
Order Confirmation Email Template would engage your customers, it is a way to communicate different order information, sending offers or news from your online store to your subscribers and customers.
If you are new to Magento, you may need some extensions for your eCommerce store, check out what we offer you in our store. You will not regret it!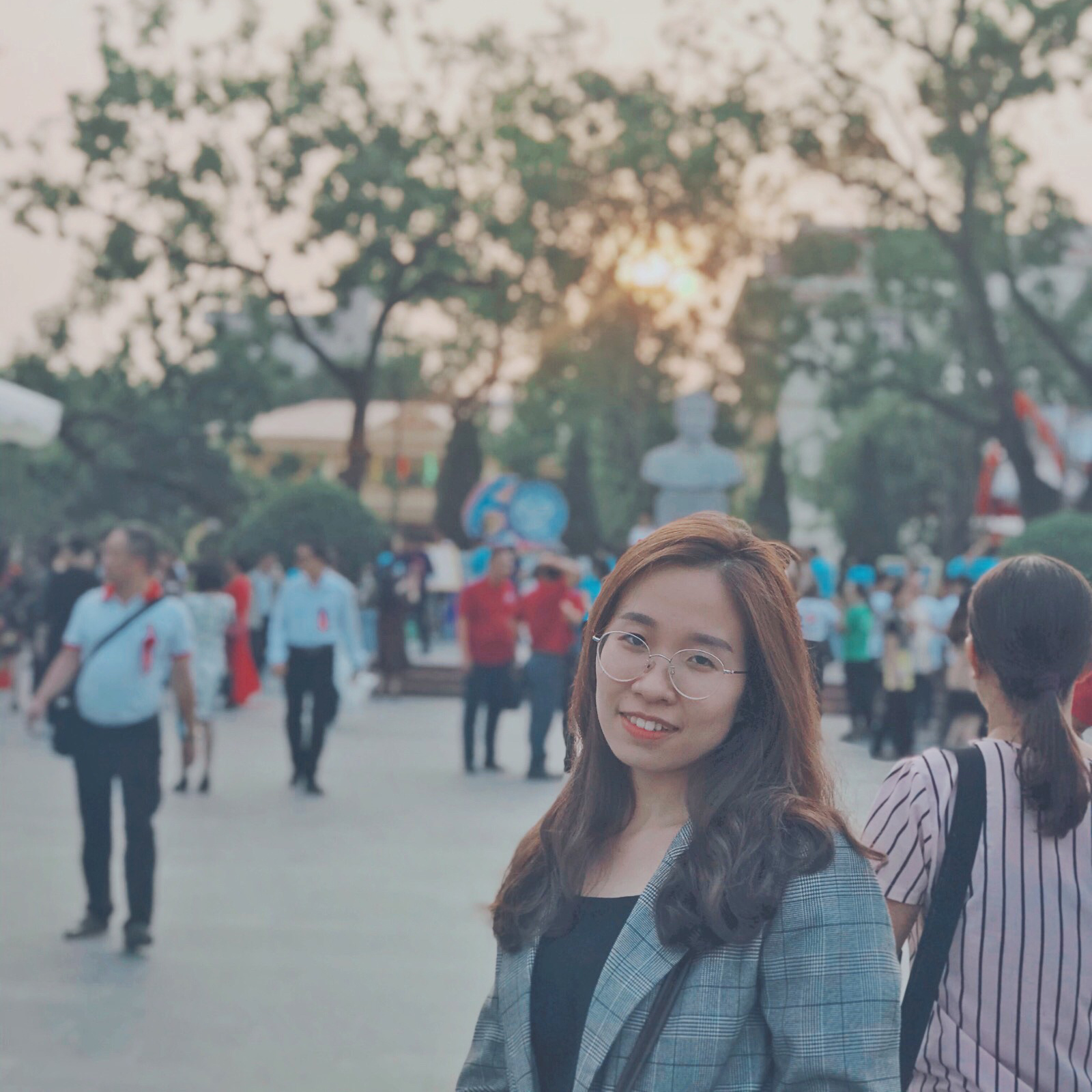 Marketing Executive | Content Manager