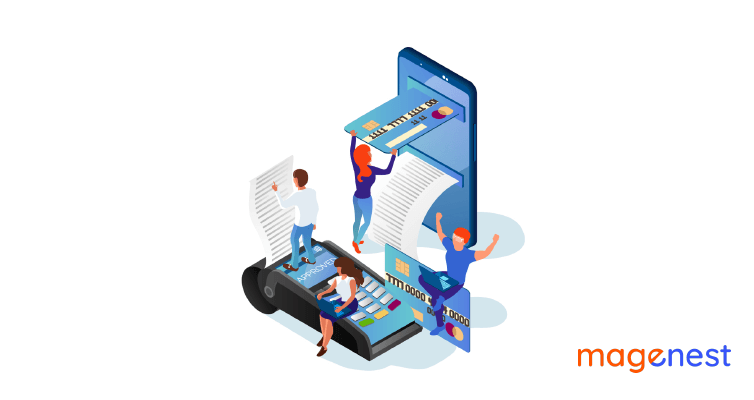 Do you really need a POS (point of sale) system?
Well, the answer to this question depends on who you are, and what kind of business you are running or planning to run in the future. Given that we all acknowledge the benefits that POS systems offer every business, there are always exceptions.
In today's article, let us be your companion on the way to exploring POS systems' advantages. And finally, together, we will find the answer to the remaining unsolved question.
Benefits of a POS system
Increase functionality
POS systems were born with the purpose to make life much easier for business owners and enterprise operation managers. A POS system consists of various hardware, software with levels of technological sophistication and complexity.
With that being so, a modern POS system helps businesses improve their flow and function. Even the most basic POS systems, which include an electronic cash register and software to coordinate sales data, allows businesses to increase their functionality. In fact, modern POS systems seize the opportunity of a merchant's success by equipping them with the proper tools to streamline business operations and double down on sales performance.
Expand business operations
A mobile POS system enables you to expand your business by selling products from multiple locations like local fairs, trade shows, farmers' markets, and still be streamlined. By adopting a mobile POS system, you can take your business and products go further and sell to consumers from locations and platforms other than physical stores.
A mobile POS is fairly affordable, easy to set up, and straightforward to handle. Mobile POS software and a card reader connected to the software, that's all you need to turn your mobile devices into a retail POS system. And it is as helpful as a desktop POS. Even better, it enables you to place orders, scan products' barcodes, and accept transactions remotely, which expands your business operations eventually.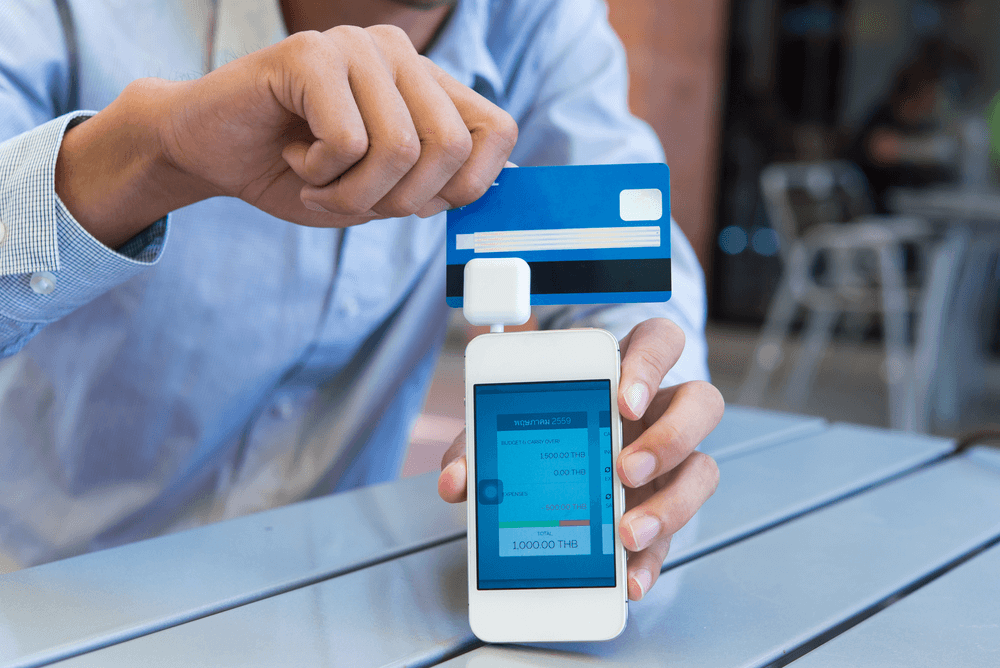 Track real-time data and synchronization
In order to ensure a business operation, a POS is needed to make sure everything is working in sync. With a properly-functioning POS, when an order is placed, the stock level will be immediately deducted from the warehouse assigned to that store. And the stock level shown on your online platforms also changes, in real-time. With that, you can avoid selling an already-out-of-stock product.
Additionally, POS systems simplify business data management related to sales and allow you to log in, access, and keep track of real-time data at your fingertips. Furthermore, rather than requiring you to transfer data from one system to another or to switch from store to store, a good POS will be integrated. It offers real-time dashboards to see sales performance gathered from all platforms at once and at any moment.
Improve inventory control
Not just a mere cash register, POS technology includes advanced inventory management capabilities. From managing inventory coming and distribution to tracking a product's stock level to set up reorder triggers, you can count on POS to save you lots of time and effort on inventory management. And even better, just like we mentioned earlier, a POS system gives you real-time inventory data, something that can't be done by anyone else, even your best employee.
Moreover, with a modern POS system, you are capable of identifying which products are deadstock, slow-moving stock, and best-sellers by utilizing analytics. Accordingly, you, as business operators, can make insightful and timely decisions to maximize your inventory's ROI (return on investment). So, do look for a POS that either integrates with your inventory system or offers its own centralized inventory management.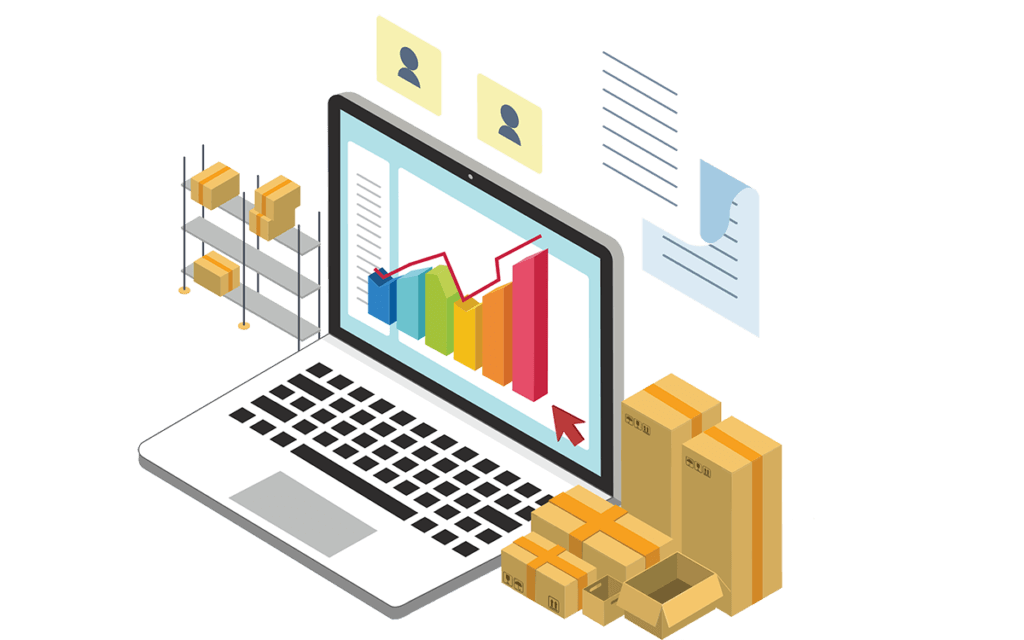 Get greater control of staff management
The staff management feature in POS is time-saving and fruitful for business owners. There are many functions offered by POS for your better staff management, including time clock functionality, payroll calculation, cash management, and scheduling, etc. With POS benefits, it helps you with monitoring each of your staff members' performance, avoiding theft and mistakes, scheduling strategically, and letting your business thrive.
As well as the employer monitoring the performance of employees, employees can also leverage POS systems to manage their own tasks and track their own sales statistics. By knowing how they are doing, staff members become more aware of their personal sales targets and objectives and make changes accordingly when necessary.
Manage taxes at ease
Managing taxes is a nightmare to any business operator as it is time-consuming, complicated, and easy to make mistakes. That's when a POS system comes to your rescue. An advanced POS system can calculate the tax for your peace of mind, including across states, providing simple tax management. As a result, it helps in saving you time, minimizing human errors, and saving your labor costs on accounting. Ultimately, POS makes your business more flexible, cost-effective, and well-managed.
Questions to ask when deciding whether or not to build a POS system
The best way to see if you need a POS system or not is to evaluate the pain points that your business is currently dealing with. This also comes in handy when choosing the right POS software and hardware to build a meaningful and suitable POS system for your business.
Here are 5 questions, acting as a guide, that you need to ask yourself before making your decision.
1. Do you have multiple stores and/or multiple warehouses?
If the answer to this question is "yes" and each warehouse is supplying for more than one store, or vice versa, it must be giving you a hard time managing all of them. Then, you may wish to consider using a POS in order to ensure an omnichannel experience for both you and your customers. This feature in POS is for your successful multi-store and multi-warehouse management.
This POS feature allows retailers to assign each of their warehouses to each store (both online and offline) and vice versa. Furthermore, the staff at every store can check the product availability of the other stores since data are synchronized across platforms. In case an item is out-of-stock at a store, store assistants can check on the product availability in other stores and inform customers.
>>>> Read more: eCommerce Tips - Grow your online-to-offline conversions
But if you only have one store and only one warehouse supplying for your business, then you might need more time and clues to consider adopting a POS system.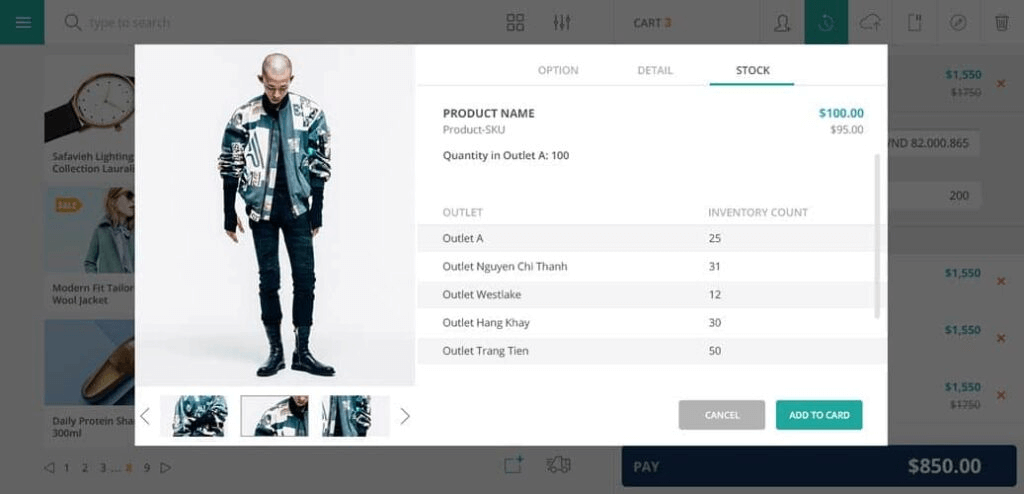 2. Do you have to deal with long lines?
If the answer is "no", bless your soul and your business. And your need for a POS system is not that urgent. On the other hand, if you are operating a high-volume business and constantly have to deal with long queues of unhappy and not-so-willing-to-wait customers, a POS is definitely for you. It can help speed your service, particularly in the check-out process, making your lines, not shorter but, faster-moving.
Some key POS features facilitating a check-out process are:
Use customizable quick keys to quickly add, edit, or remove products.
Allocate products quickly by searching for names, KU, barcode, etc.
Speed up the check-out process to serve more customers.
Send digital receipts to not only speed up services but also ease refund and exchange processes.
Allow customers to do self check-out in PWA (progressive web app) consumer app.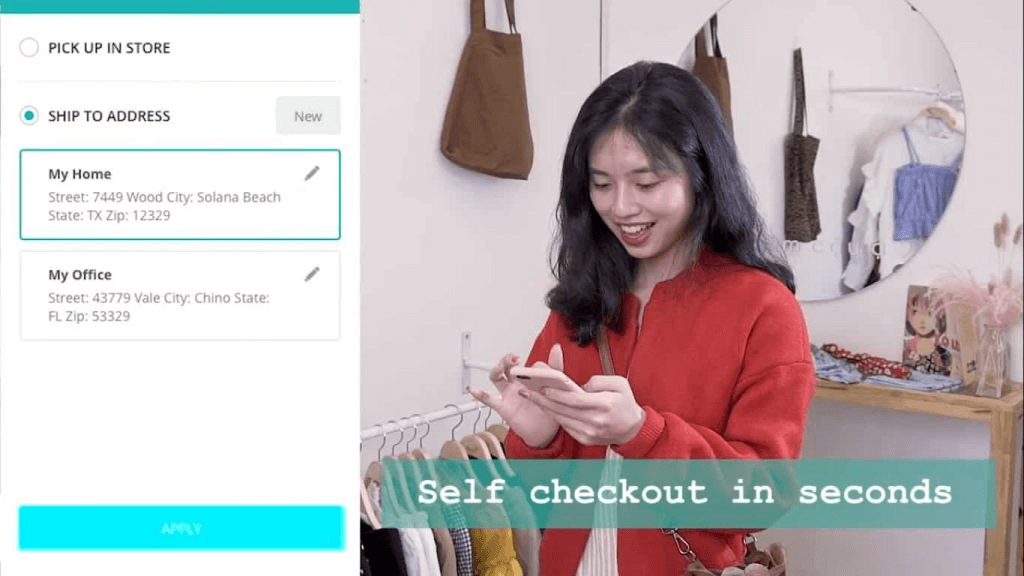 3. Do you sell a wide range of products and/or customizable products?
Yes? You do have numerous products laying on your shelves and remembering all of their details is driving you crazy? If that's the case, then installing a POS system absolutely helps.
By using the search bar or scanning barcode supported in POS systems, store assistants can view products' information including prices, option variants, availability, etc. quickly with a mobile POS. In case a customer asks for assistance, it helps store assistants save lots of time and effort panicking searching for the product and running back and forth empty-handed.
So what about selling customized products, does a POS help as well? Yes, of course. There are features like custom sale enabling clerks to add a temporarily unavailable item into the shopping cart and check out as guests.
Shopkeepers can also make complicated orders easily with a POS system. For example, a taco shop letting customers choose toppings for their taco themselves can easily have employees edit the toppings on an order. A properly set up POS can really help speed your line up and minimize employee input time.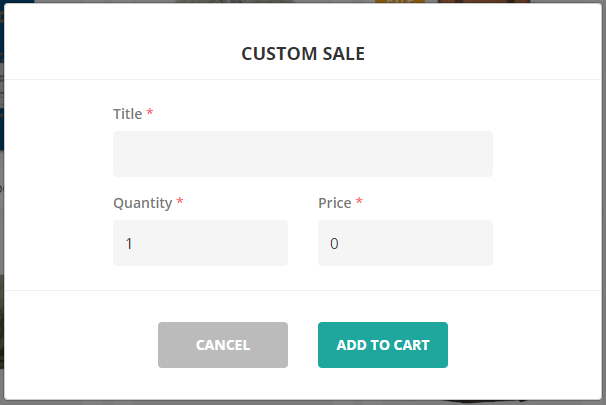 But if you are operating a one-product store and not selling customized products, this may not at all be necessary.
4. Do you have many employees handling transactions?
As discussed earlier, POS systems can really help you manage your employees with features like staff management and shift management. However, a POS system is not that necessary in some cases, like you are a self-running business or a micro-enterprise that involves less than 6 people.
On the other hand, if there are many employees you need to manage, or your employees will be handling sensitive payment information, it may be best to use a POS. Not only does a POS help you manage a large number of staff members effectively, but it also ensures that your transactions are secure and transparent thanks to the payment integration feature in POS. This is critical for both your business development and safety.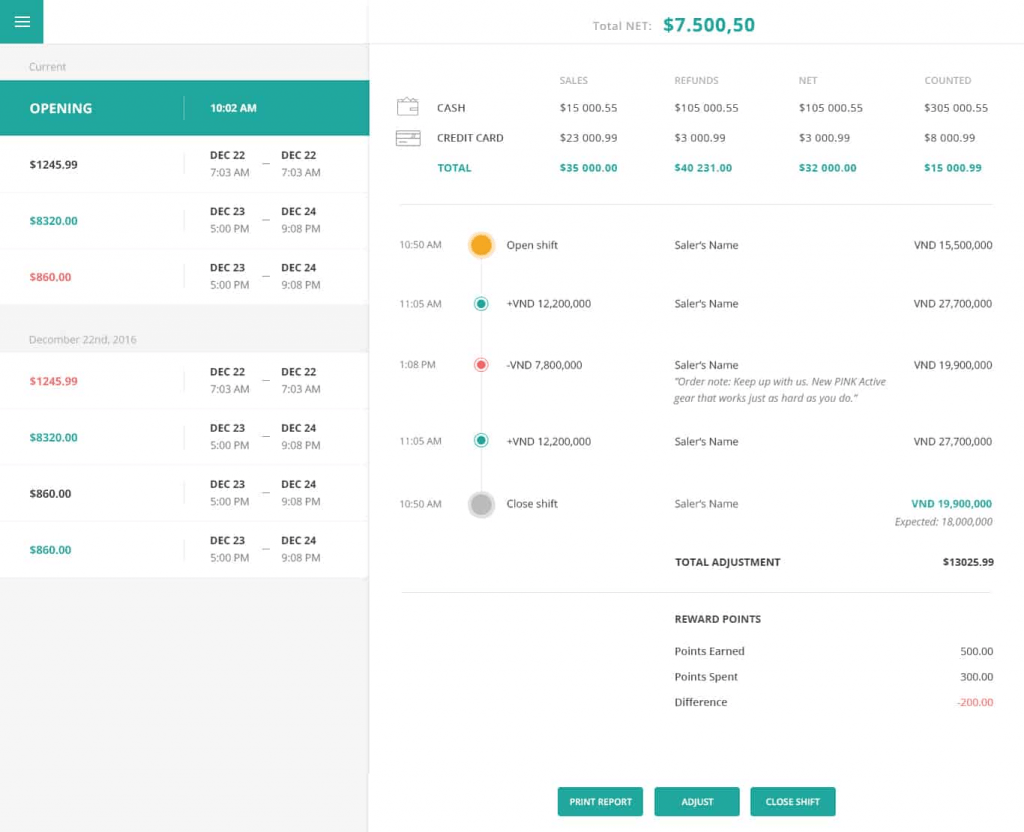 5. Do you need to deal with multi-level taxes?
If you are operating a business that involves multiple tax levels, synchronizing tax settings with your platform's settings is necessary, yet complicated. That's when you know you need a POS system to do all the hard work for you. And all you need to do is now much simpler and easier to handle, summarized in a few bullet points:
Decide on the rate for each tax
Create a single multi-line tax by combining different taxes
Assign a tax to one or multiple stores
Assign a tax to a specific product
Adjust or exclude a tax before each transaction (optional)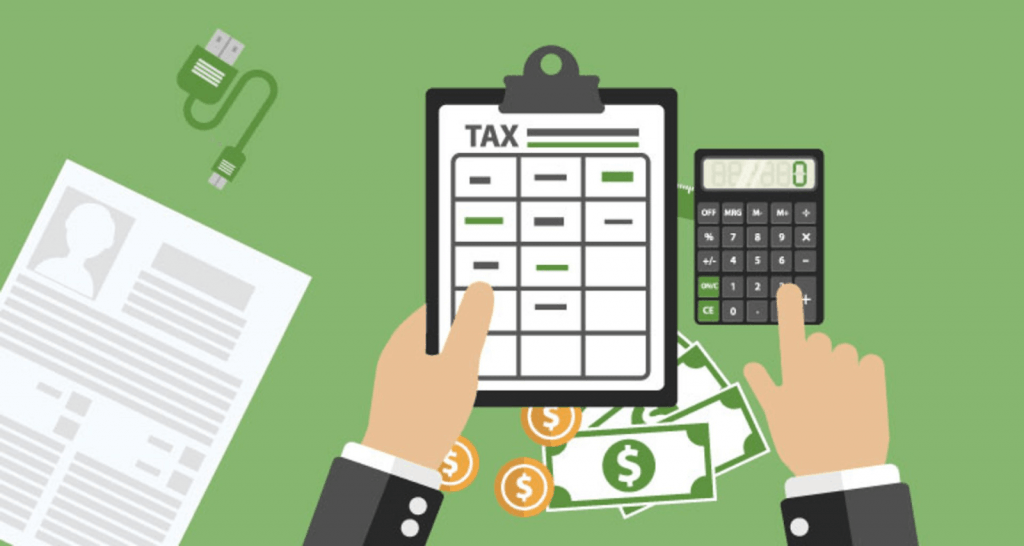 Final thoughts
As we walked through all of the undeniable benefits of a POS system to your businesses, we hope you have seen your chance to enhance your business. However, we also hope that you take a step back to really think about it, and ask yourself "Do I really need a POS system?". Only when you have successfully resolved the question using our guide (consists of 5 questions), you are capable of building the perfect POS system for your business.
So, do you really need a POS system? If the answer is 'yes', then how about taking a look at some POS software to find the best one for your businesses? There are plenty of POS solution providers out there, and the worth mentioning is ConnectPOS. You can set up your 14-day free trial right on the ConnectPOS website.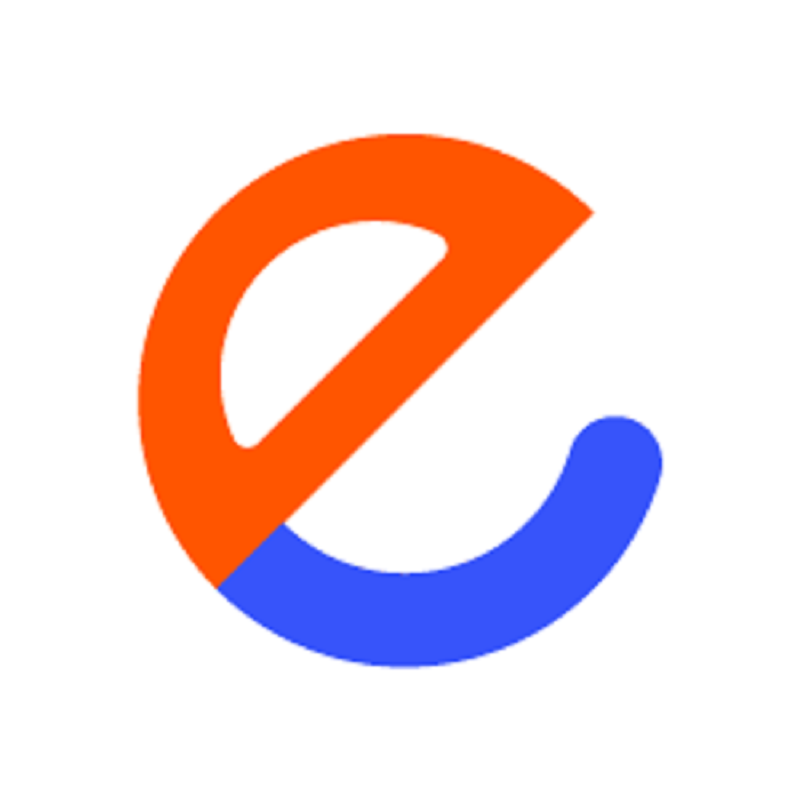 This a guest post from Hann P., a copywriter at ConnectPOS. Being fascinated with Fintech and E-commerce, she has been keeping an eye on how technology has been changing the game in the fields.