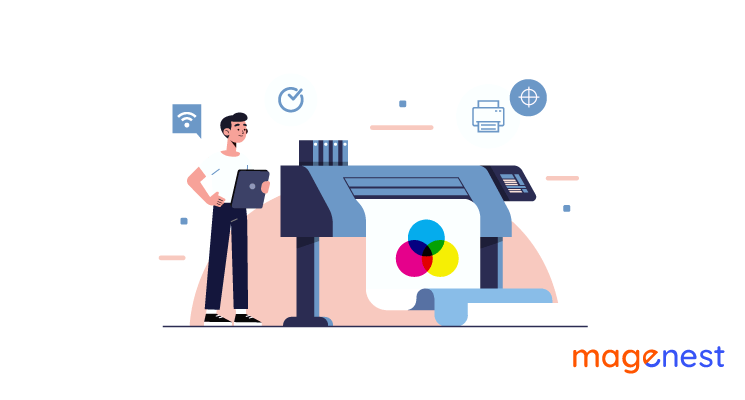 Whether you're an artist, designer, writer, or entrepreneur, physical products can be the ideal canvas for monetizing your creativity.
From t-shirts to backpacks, from posters to books, you can put your own original spin on daily products and sell them online. Yet, if you go the conventional route of buying and holding your own inventory, you may be left with a bunch of products that aren't selling.
Print on Demand services offer an alternative solution to cut down the time, investment, and minimize risks related to managing inventory, allowing you to go from manufacturing to selling custom products at a fraction of the cost.
What is Print On Demand? What is it Used For?
Print on Demand, sometimes referred to as "on-demand printing", is an eCommerce model in which you collaborate with a supplier to customize a variety of white-label products (such as T-shirts, tote bags, or baseball hats) with your own designs and then sell them on a demand basis under your own brand name.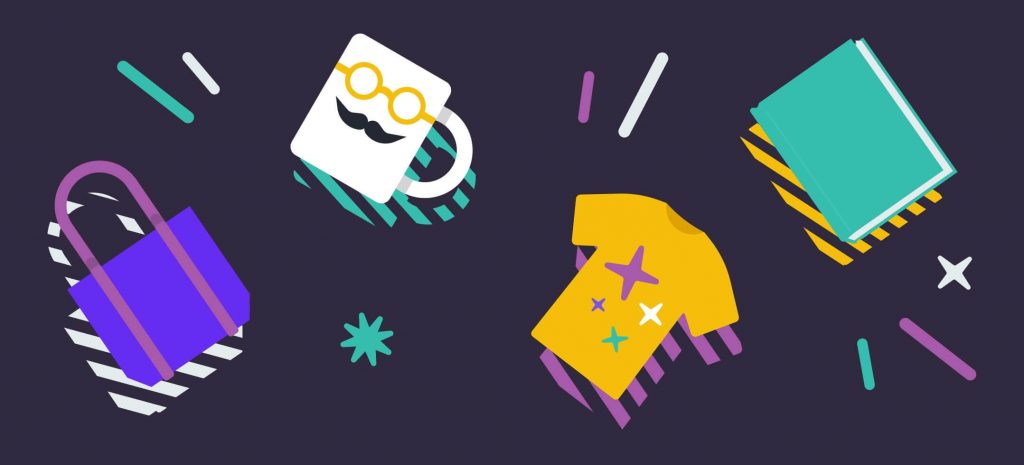 That indicates you don't pay for the product till you've actually sold it, so there's no need to hold any inventory or buy in bulk. Instead, you sign up with a POD platform that will take care of the printing and fulfillment process for you.
It is considered a type of dropshipping practice, in which the merchant doesn't have to deal with shipping and inventory management. Every stage (when an order has been placed), from printing to shipping, will be handled by a third party with fulfillment services.
Once you've set up everything, it takes only a few clicks to meet an order. It is without incurring stock holding expenses since you are not charged until someone places an order.
The Print On Demand services is used to:
Test a new product line or for an existing business without inventory-related risks.

Monetize

from the audience

you've built.

Launch original products for a niche customer segmentation.

Create unique items or item sets - special and unrepeated T-shirts

, shoes, bags, wall art, books, phone cases, laptop skins, …, and so much more. These can be sent as

gifts to your partners (as a part of your marketing process)

or can be kept for yourself and your team.
How does Print On Demand Work?
The specific steps for running a Print On Demand business will vary from one platform to the next, but here's a general rundown of how the on-demand printing process works.
#1 Set Up Your Store
The initial step to running your on-demand printing business is to set your store up. Depending on your POD platform, you can get down to this in one of two ways:
Integrate an existing store to the service: Print-on-demand services, such as Printify or Printful, can connect to a number of different eCommerce platforms like Shopify, Etsy, or BigCommerce. If you have an existing online store, you can integrate it with your POD platform of preference and start selling from there.

Use the POD site's platform or marketplace. Don't you have an eCommerce site? Choose a POD service that has an existing marketplace, such as Zazzle and Redbubble, which lets you create a profile on their platform, and they will sell and fulfill products on your behalf.
#2 Upload Your Designs and Select the Type of Products to Sell
Once you've chosen a POD service and have your store up and running, the next step is to add various designs and products to your store. If you're using a POD fulfillment service, the decision upon the types of items to sell is totally up to you.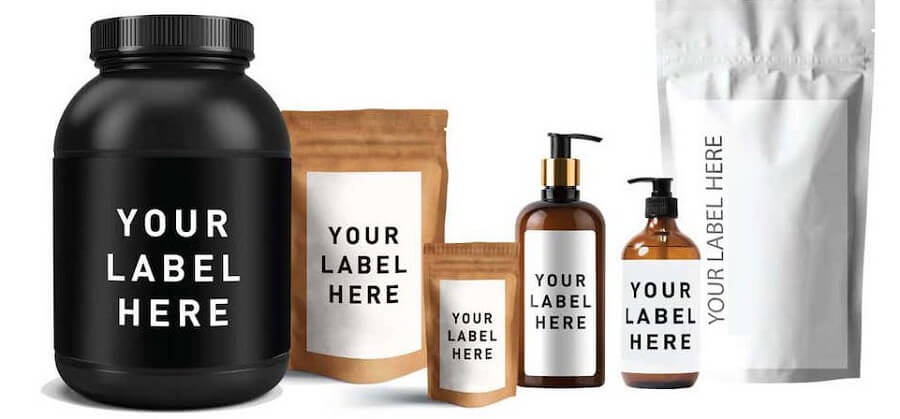 For instance, if you're a painter who prefers to stick to selling wall painting, then you can choose to add framed canvas items to your store only. As an alternative, if you want to sell more merchandise like mugs or T-shirts, you can go for that as well.
#3 Put Your Best Effort Into Marketing Your Products
At this stage, your shop is available to the world and also, you have products that are ready for printing. If you're using a fulfillment service, you try your best at marketing your products to drive more traffic to your site.
If you're using a marketplace, your provider will do most of the marketing and sales for you, however, you can still promote your work by sharing your profile or product links to your customers, in order to generate as many orders as possible.
In any case, the ultimate goal is to get people to find your items and buy them.
#4 The POD platform fulfills the order
When a customer places an order, your POD platform will do everything, from printing, packaging, to delivering the item to that customer. Once the order has been cleared, you'll get your payment.
What are the Pros and Cons of Print On Demand?
Print on demand can be utilized to build a business based on a dropshipping model—where the products and shipping are all handled by a third party. It could be one of the most accessible ways to kick off an online store or to source products, but you should be aware of the perks and limitations before diving in.
Pros
Create products instantly: Once you have the design, creating the product and putting it up for sale just takes a minute.

No worry about the shipping process Shipping and fulfillment are out of your hands but in your supplier's. After the sale, you're just in charge of customer service.

Low investment, low risk: Since you're not holding any inventory physically, it's much more simple to add or remove products, pivot approach, or test your ideas.
Cons
Lower margins: Normally, your costs per item will be higher than if you purchase in bulk. On-demand products may reap thinner profits, depending on how you price them and how you acquire customers.

Less control over shipping: Shipping costs can get complex as it usually varies for different products. Your alternatives may also be limited if you want to create a standout unboxing experience.

Limited customization: Your ability to customize products greatly depends on the vendor and the product. You'll have to weigh base costs, printing techniques, customization options, and available sizes when determining which products to customize.
List of The Most Popular Print On Demand Products
When it comes to products to sell, let's have a look at the most common items that you'll find in several on-demand printing sites.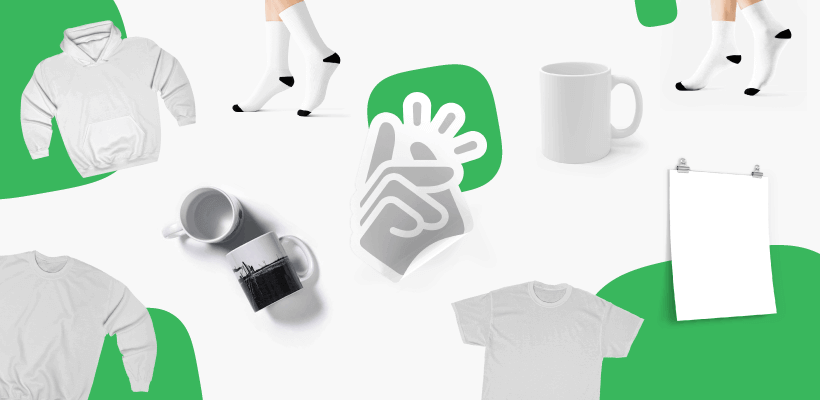 Apparel
Women's tops

Men's tops

Hoodies

Dresses

Skirts

Shorts

Leggings
Accessories
Hats

Caps

Bags

Socks

Visors

Jewelry
Wall Art
Posters

Canvas prints

Wall decals

Wall tapestries

Framed art
Homeware
Pillows

Pillowcases

Blankets

Towels

Mugs
Tech Accessories
Popsockets

Smartphone cases
Start a Print On Demand eCommerce Business - How?
Now that you have a thorough understanding of the on-demand printing business, let's focus on how to successfully run a print-on-demand business. Here are some tips to bear in mind when starting and running your POD eCommerce.
#1 Choose the Right Provider
Follow up the following factors when weighing your providers:
Integration with your existing systems
This is a critical factor if you're selling through your own eCommerce website. Probably you would like your print-on-demand platform to play nice with your current shopping cart.
Look into solutions that integrate with your eCommerce platform. Whether you're using, Shopify, Woocommerce, Bigcommerce, or any other online shopping cart, let set your sights on POD services that own an existing integration, which does not only make it easier to get up and running, but it'll also shape a seamless experience for both you and your customers.
Merchant policies
Review the seller, which you're considering, policies of the POD solutions. What's their turnaround time? How much is their cut? When do you get paid? These things have an impact on your business significantly, so pick a platform with policies you can easily get on board with.
Fulfillment Methods
You would also want to look into how products are created, packaged, and fulfilled. Some POD sites have in-house facilities that handle the creation, packaging, and shipping of the item. Others rely on third-party networks.
One isn't necessarily better than the other. It all depends on your decisions and the types of products you're selling.
The costs of the providers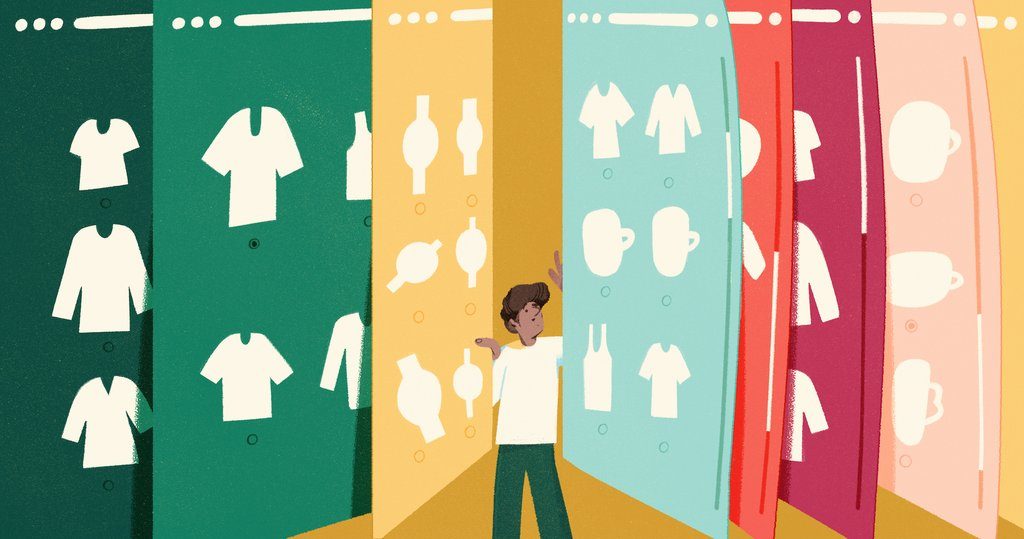 Moreover, have a look into the costs of using the POD service. In addition to the prices per item, you should also think about subscription charges. Some on-demand printing services come with monthly fees for using their platform, and this is something you'll consider when choosing your provider.
The numbers of types of products offered
Consider the types of products you want to sell and customize, then, ensure your POD platform has those types. Again, this shouldn't be an issue for prevalent merch like mugs and T-shirts, since practically all major on-demand printing solutions offer those items.
However, if you're selling items in special niches, you may need to seek a bit harder for your suitable providers
#2 Order Samples from Your Intended Providers
At this stage, you should've narrowed down your choices for an on-demand printing supplier. Prior to signing up for a solution, you should order item samples first. This will enable you to get a first-hand look at the items so you can assess the quality of prints and caliber of materials.
The process of product sampling varies from one provider to the other. Some solutions may offer discounts if you're acquiring samples, while others will take a price in full.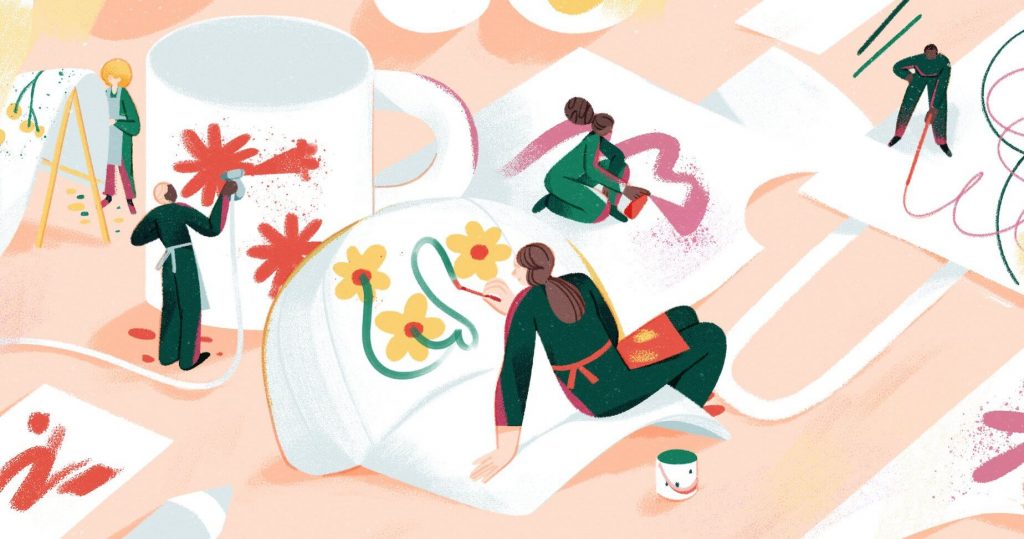 Remember this is an important step, so don't skip it. The products you sell impact your reputation among your customers directly, so you may want to ensure they're up to snuff. Low-quality prints and items will result in greater return and refund demands — which you certainly want to minimize.
#3 Come Up With Great Mockups
Ready to start selling with Print On Demand?
Make sure to create high-quality mockups for your products. Mockups let you and your customers visualize how a design would look when put on a product. If done right, mockups can encourage people to make a purchase, therefore, make sure to prepare high-quality ones for your store.
#4 Be Wise When It Comes To Pricing Your Products
In order for your business to be profitable, you need to properly price your products. Your profit margins are totally up to you, but a healthy margin for an artist team in this PoD market would remain at around 40% or higher, depending on your actual costs. If you are working alone, your margin can be lower (30%-35%) but we still recommend at least a 40% margin so that you still have room to grow your team (in case your business thrives).
This means that if your POD solution imposes $10 for an item, you should sell it for at least $16.67 to hit a 40% profit margin. But then the actual price for an item in this marketing mainly depends on how beautiful your PoD items are. If your designs are marvelous, never hesitate to place high prices for your products.
#5 Focus On a Niche to Facilitate Marketing
Marketing is the ultimate factor contributing to the success of your business. But if you're targeting every single when it comes to pricing your products, you're not really marketing to anyone, in fact. That's why focus is really crucial without reference to the tactics you employ.
Having a clearly defined audience can truly help you create products that are in demand, reduce the costs to acquire customers, and optimize your potential profits since your targeting decisions will be that much more precise.
Better yet, if you can build an audience of your own via marketing channels, you can build a permanent asset for your business even if your products evolve.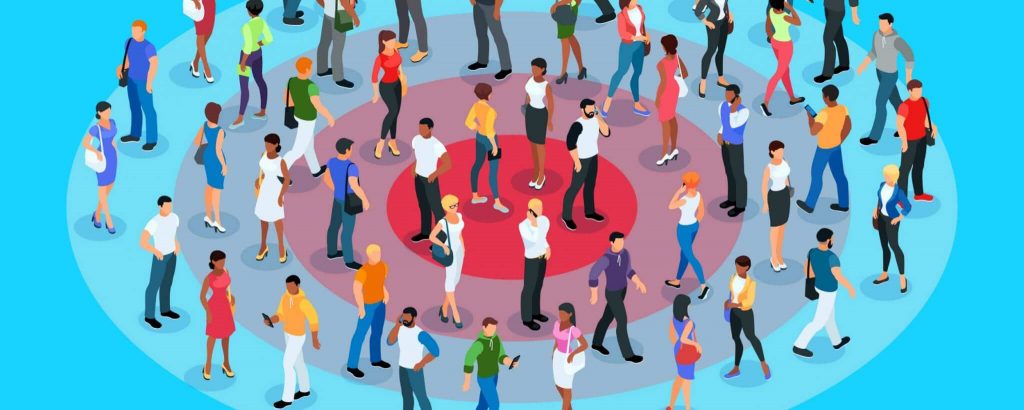 There are unlimited possibilities for marketing, but here are some ideas to get started:
Start an Instagram account and create and curate content for your target audience. Gain followers, utilize what hashtags get the most likes, and grow relationships among your prospective customers.

Run Facebook advertisements targeting the interests of your target customers. You can also utilize Facebook ads to test out your designs for as little as $10 to learn which ones resonate with your audience.

Collect emails from visitors so you can remain marketing to them for free.

Get your products into the hands of influencers who can add some of their clouts to help you make more sales.
For building a long-term business, print-on-demand or otherwise, growing an audience of your ideal customers is a must.
Conclusion
Whether you're a designer who wants to sell your work or you're an eCommerce merchant looking to add customization to your offerings, print on demand would be a viable option for you.
Just not forget that the fruit of your Print On Demand business hinges heavily on your printing and fulfillment partner (third party). That's why it's very necessary to do your research thoroughly to figure out the best solution for your business.