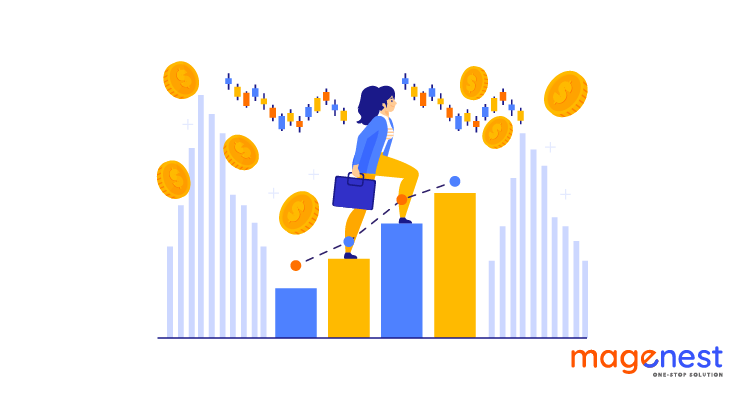 Buying and selling products online is a process of what is visual and tactile. So that's why product images for eCommerce websites are much more important than you think. It is the critical factor for customers to take into consideration whether to place an order form your store or not, or what to expect when your product arrives at their door.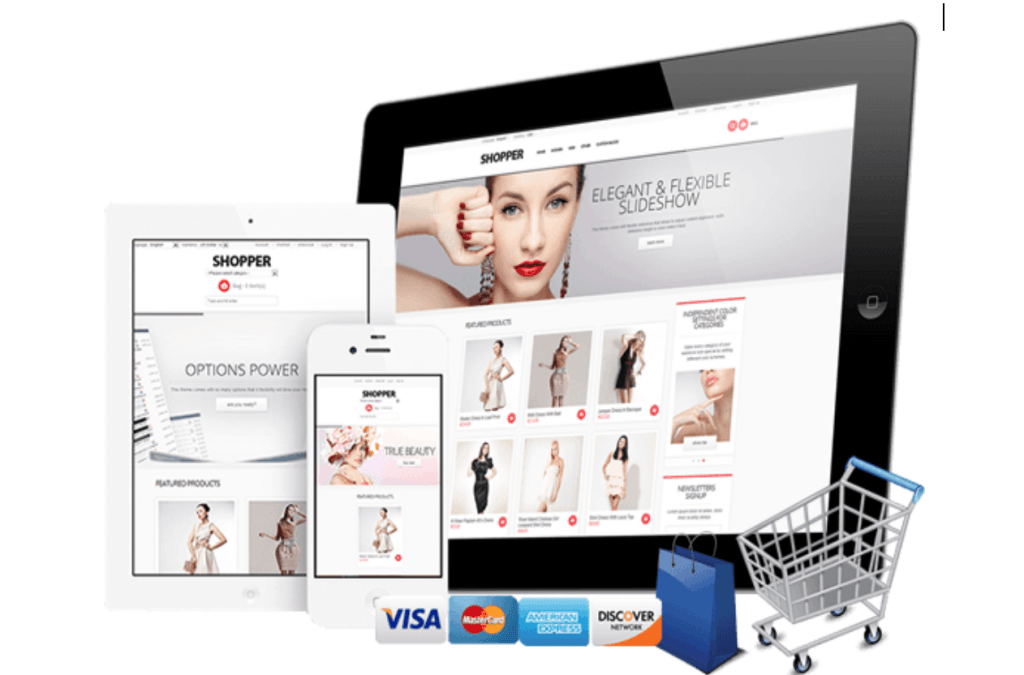 Why product image for eCommerce stores is a first thing must care about
Here are some basic but helpful product images tips that will help boost sales online for eCommerce sites.
Firstly, every eCommerce business owner needs to be aware of the increasing standards for product pictures. According to some up-to-date researches and studies:
People are 80% attracted to what they see and 20% of what they read.

62% of generation Z wants visual search capabilities.

The future of search will be about images rather than keywords.
Building stand-out product images for your website is one of the best approaches to eliminate the foremost barriers that e-commerce businesses are facing: buyers want to know exactly what they're paying for.
Product images can help online shoppers get a better virtual "feeling" for the items you offer. Hence, products with specific and high-quality photos experience higher conversion rates than ones with low-resolution photos or no product photos at all.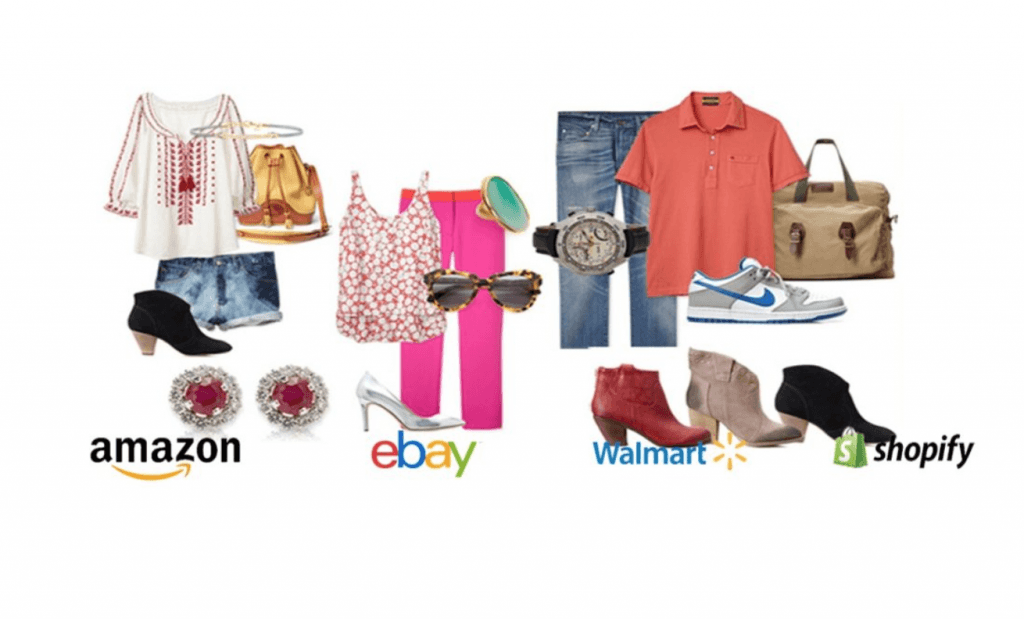 Good product photos serve as brand ambassadors. It captures shoppers' attention and it's what the customer notices first when looking at a website. Furthermore, you always need to assume that customers will compare with our competitors' products before making a decision, so make sure your product pictures give you a competitive edge.
8 tips to optimize product image for eCommerce website
#1 Attach as many product images as you can
Including various images of your product from various aspects would support your buyers to fully visualize the product, as if they were handling it in a physical shop. So why don't be generous with the number of product images? Why just rely on a single image to get a high conversion rate?
Customers inevitably tend to shop around for the most desirable deal so the key to win the sale is having unique, quality product photos for eCommerce websites. This is especially necessary when your product has no discernable price and service difference from your competitors.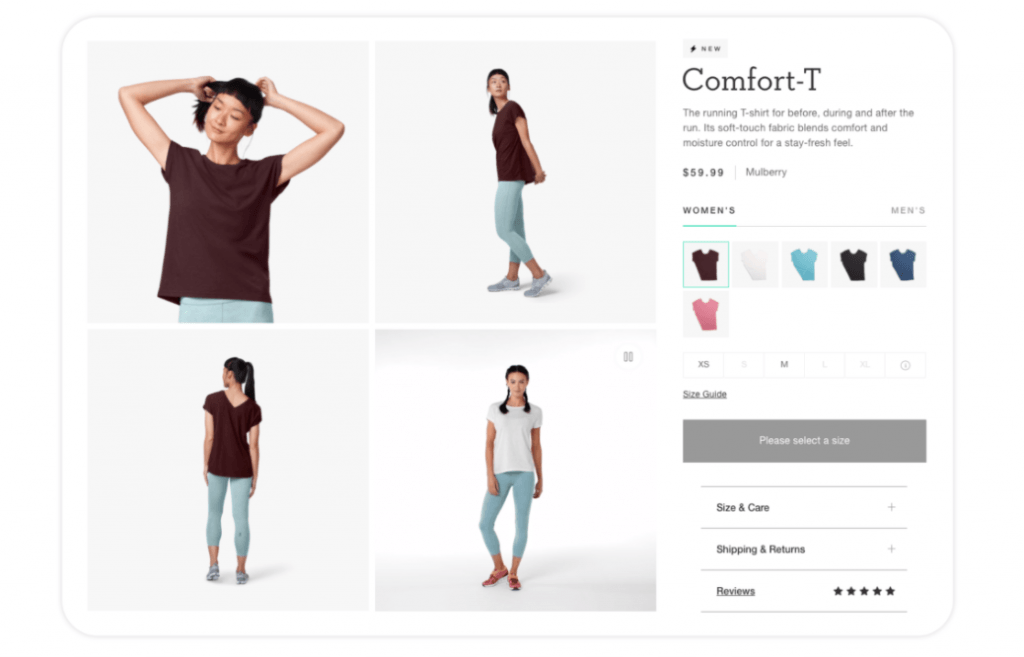 In most cases, it's better to possess more product photos for your visitors to browse through than fewer product photos. Customers highly appreciate the opportunities to examine and evaluate your products to decide whether your product is suitable for them.
Some eCommerce sites, which realized the draw of multiple photos long ago, use an average of eight photos on a single product page. The results are not so surprising: they all succeed in attracting more customers and therefore increasing sales. Moreover, some apparel brands take this rule of thumb to the next level. Take Adidas for example, they use around 28 photos for each of its products on average.
#2 Generate high-quality photo from various angles
One of the significant problems with online shopping is that customers can't touch and feel the merchandise. While there's yet no way for you to provide them the ability to feel the material or test the durability of your products, you can at least let them view items from multiple angles in high-resolution.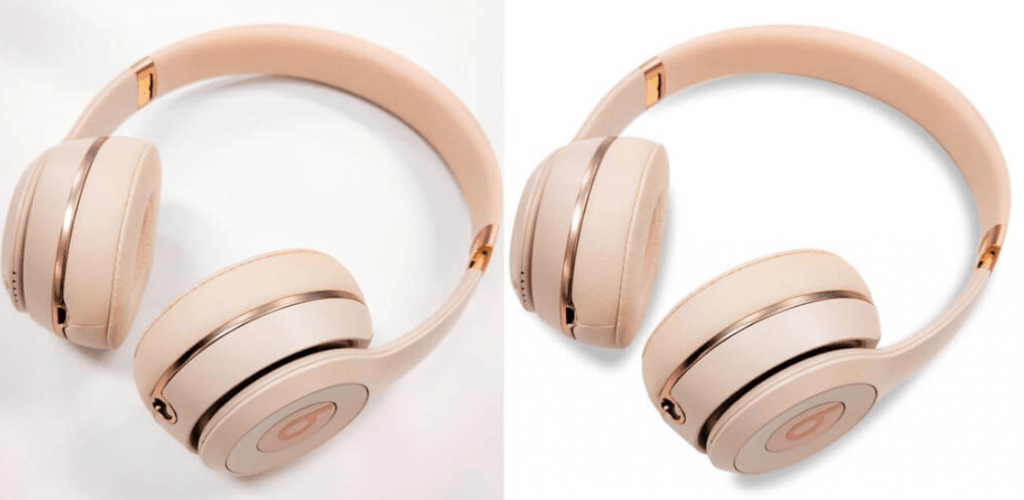 For any eCommerce website, what you need to do is to provide your shoppers with an image zoom function to enable customers to zoom any parts of the product images and make smarter decisions. This is when high-resolution product images are especially important. Sure you don't want your users to zoom in on a product picture with bad quality.
If you think that ten images per product are too much, be conscious that shoppers prefer to view the products from every angle: front, back, top, bottom, and so on to verify the quality and functionality.
Through taking photographs wisely, you may have the chance to demonstrate sufficient information about what a product is plus what it can do.
#3 Change product image on hover
Try attaching a hover effect to product images on your eCommerce homepage. When a customer runs the cursor over a product, the image will adjust to show either the next image in the list or the image configured in the administration panel.
If you own a Magento-based website, you can take a look at our Magento 2 Change Product Image On Hover extension that allows customers to view another image of your product just by hovering over a product from the Catalog Pages.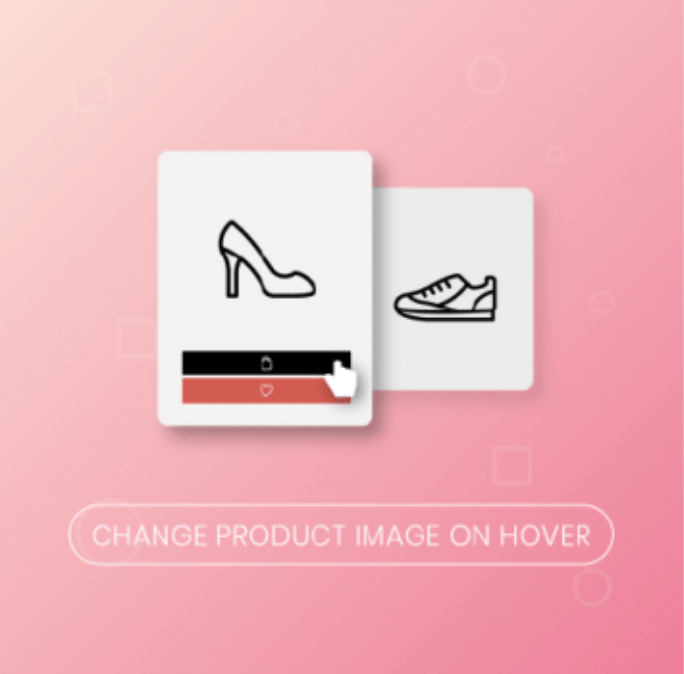 This hover effect helps to win customer attention. It enhances the user experience and makes browsing products more comfortable. The visitors can instantly view additional images without entering the product pages. The added image revealed when the visitor hovers over the product section can grant important features of available alternatives.
With Magento 2 Change Product Image on Hover, your product images will be swappable in the Homepage, Category Pages, Search Pages,… when customers hover on the current image or the entire product holder. You can either choose animations when hovering or adjust animation's performance speed with ease. It is also mobile responsive and compatible with many Magento themes from Magentech.
#4 Show product-in-use images
Detailed product images for websites are necessary, however, they should be placed in everyday and common situations to expose their function.
For example, headphones are worn on heads to listen to music, not bought to be dropped on glossy white surfaces. You can use a photo of a model wearing headphones as a product image for an eCommerce website.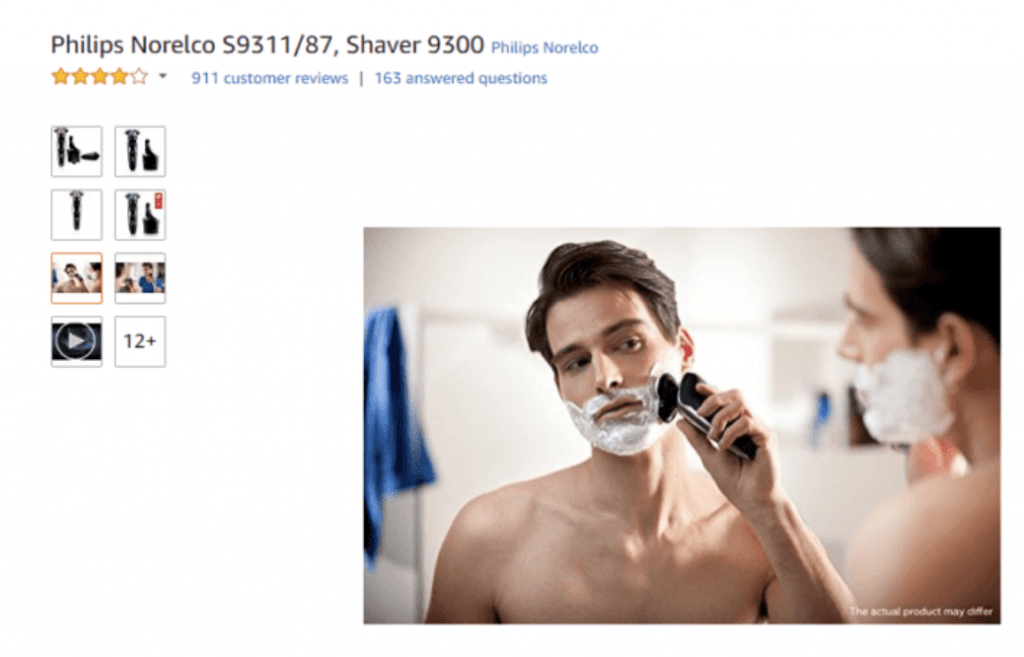 "Who to sell" is another critical dimension. You can display pictures of the target demographic using the product so shoppers can make an even more conscious decision. For example, students are wearing a rucksack designed with cartoon figures, white-collar workers are using a laptop's mouse,...
#5 Use video when possible
When buyers do shopping online, certain shopping experiences and activities are limited. Businesses always have to come up with innovative and creative ways for customers to explore products.
In this 4.0 modern society, thinking out of a box might help you win more sales. How about making a video? Studies have shown that about 80% of people are more likely to buy a product after watching a video about it. It is obvious that videos allow you to disseminate enormously more information than images.
#6 Pay attention to color psychology
Since color is a crucial determinant in the visual appearance of products as well as in brand recognition, color psychology has become vital to eCommerce brands. Up-to-date work in marketing has confirmed that color can be used to express brand personality.
You may not hear this, but the primary color of a product image can have a considerable impact on conversion rates. It is demonstrated that certain colors evoke critical reactions from people. Especially with lifestyle product picture-taking, you'll want to apply color psychology to seize the right emotions for your product. Most electronics like desktops, tablets, and phones are shot with a smooth black background because black expresses security and sophistication.
#7 Include user-generated product images
As an online retailer, you can try to leverage user-generated content (UGC). It is known as a special form of word-of-mouth marketing.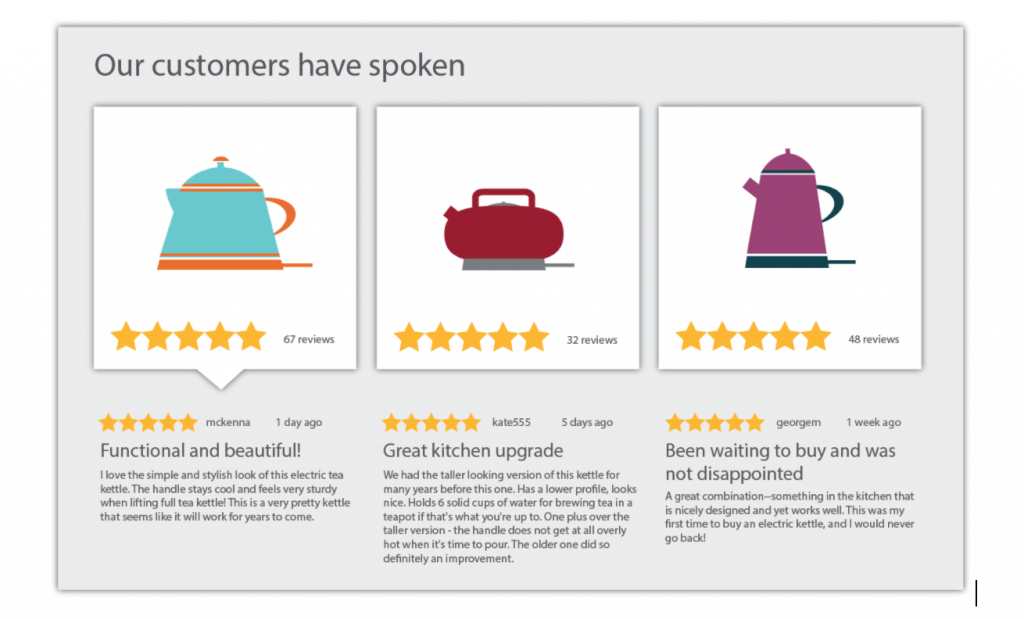 When we generate product images for a website, there are always several apprehensions about how genuine or realistic the photo is. Imagine your prospective customers are seeing photos and videos of your products that are shared by recently-purchased customers somewhere on social media.
There's a greater chance of establishing trust in a customer who's actually tried the product. Why would someone buy without the ability to imagine herself using it?
It's important for prospective customers to envision themselves handling and using your product. It is hard to do that when they're removed from actual context. For example, with a basic blank-background photo of a bed, you obviously can't picture yourself lying on that bed and end up not buying it to furnish your new apartment.
#8 Use humans in your images
Research has shown that nearly 62% of fashion brands feature people in their shots. Whether you use people to illustrate product size, shape, color, or product instructions, utilizing photos of people on landing pages regularly boosts conversions. Catching actual, live humans in your product photos is considered one of the most effective product image tips to get more sales because it not only offers shoppers a sense of scale but also representing your target audience.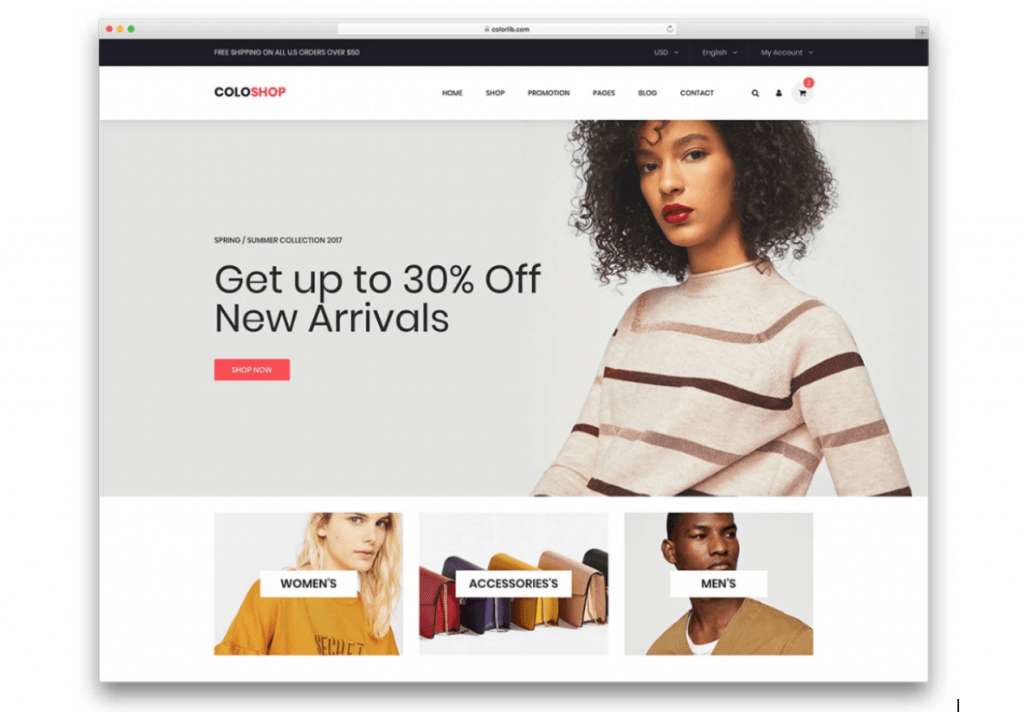 #9 Use photo as a representative of your product and brand
It is important to ensure that the product photos on your eCommerce website should represent your product and overall brand well.
A true resemblance - accurately colors, sizes, scales, etc of your product and any variants is essential. Remember that the last thing eCommerce brands want is for customers to receive a product that is different from online photos. Shoppers may feel deceived and comment badly about the brand on social media. That's a surefire way to destroy customer loyalty and also, brand images.
However, low-quality images can degrade trust and leave sales on the table. So take into consideration: how to balance between product photos on online websites and physical products in real life.
#10 Adopt the basics of image SEO
The better the meta description you provide for search engines like Google, the more search engine optimization bang you'll receive. No matter how hard you try to optimize product images, if you abandon this small but critical detail, likely you still miss out on sales.
The data is necessary for visually impaired buyers if they depend on your metadata to view what those images are and what they look like. Besides alt text and title text, you'll also want to consider your strategy for using captions with your photos.
Final words
To conclude, product images are extremely important if you're an eCommerce business owner looking to optimize your website for a greater conversion rate to get more sales. With Magento 2, we work with brands of every size to assist in converting their website visitors into buyers. If you're interested in learning more about how we can help you, please sign-up for our service and enjoy our wide varieties of website extensions.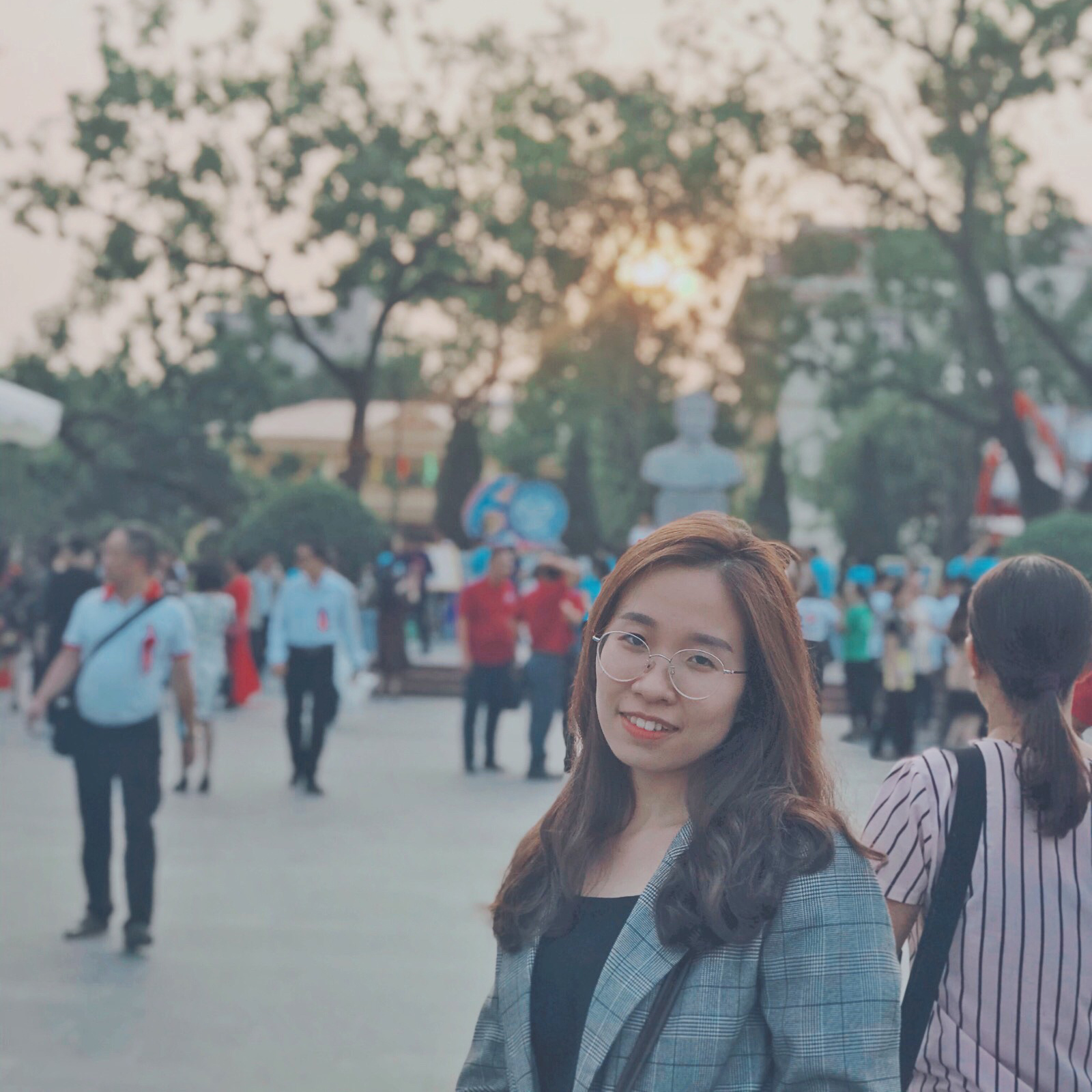 Marketing Executive | Content Manager