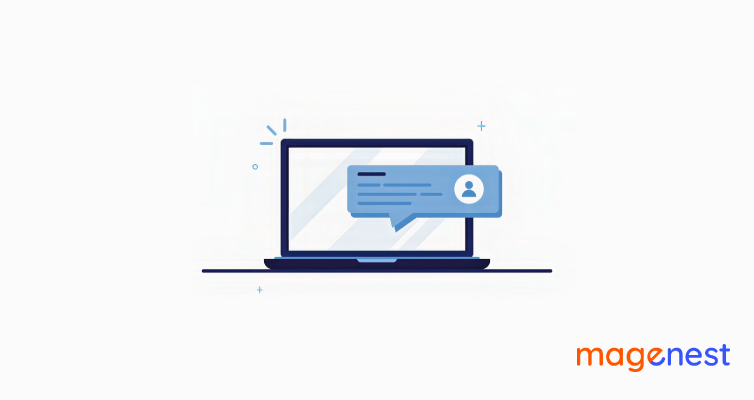 Web Push Notifications is a widespread communication method to deliver important promotional and non-promotional to targeted customers. This tool has quickly been adopted by businessmen to engage prospective customers and drive more conversions.
However, not everyone is clear about the practical uses of this tool. That is why this article will show you the web push notifications best practices for eCommerce.
If you are new to web push notifications, please check out the benefits of web push notifications and later come back to this article.
The Elements of a Web Push Notification
There are many elements considered the key to form a web push notification design - the major ones to be named: Title, Content, URL, Icon, Notification Image and Call to Action Button. Emojis can also be added in web push notifications to increase CTR by 100% or more.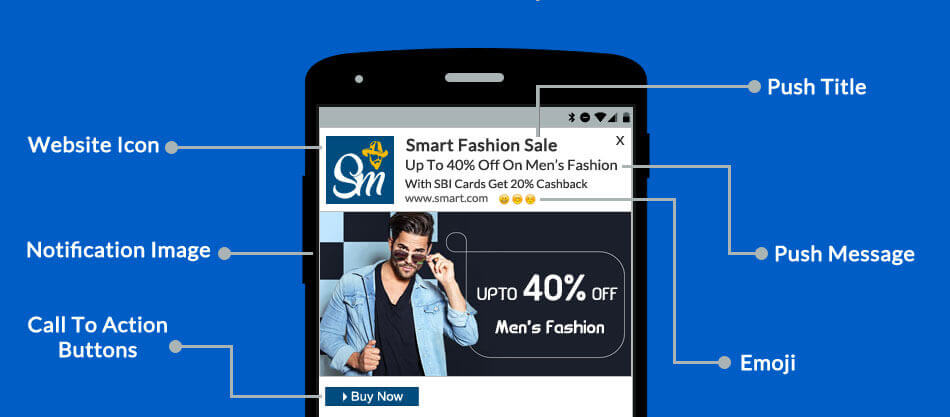 #1 Title
Some brands just use their name here, however, every notification title should attract attention since it is what your users read first. That is why it's important to produce content that shows some kind of urgency, inquisitive, or funny. This will give an increase in click rates.
#2 Content
This is also called "description" - where you tell what your brand message is about, but just in a nutshell. Note that this element should be in-line with the first one - title. For instance, if you are already using the Urgency type, make sure that it is compatible with the description.
Additionally, the message should be short, direct, and crisp. The idea should be conveyed in an instant way without a second thought. At the same time, make sure that the quality of the message doesn't weaken.
#3 URL
URL refers to the website domain that has sent the web notification.
#4 Icon
These days, users are continually getting bombarded with notifications, hence, it's especially important to let your users know when your push notifications will pop up. Include an icon in the message to make a more noticeable and distinguishable web push. Emojis provide your notification a sense of personalization. Push Notifications with emojis show an 85% increase in open rate when compared with those without emojis.
#5 Notification Image
Notification in text form only used to be a thing, but now images in your notifications is a must to maximize your chance of getting that single click.
#6 Call to Action Buttons
These CTA buttons would be useful if you want to trigger certain actions. To be specified, they can drive the user to a landing page, in which they can purchase something, or trigger the App Store launch in order for them to install your app, ...
The Web Push Notifications Best Practices
#1 Urgent Sense for Faster Conversions
It's human nature to quickly act or respond to a marketing message when there is a sense of urgency or limitedness around a product. Consider those factors when it comes to your web push notifications best practices.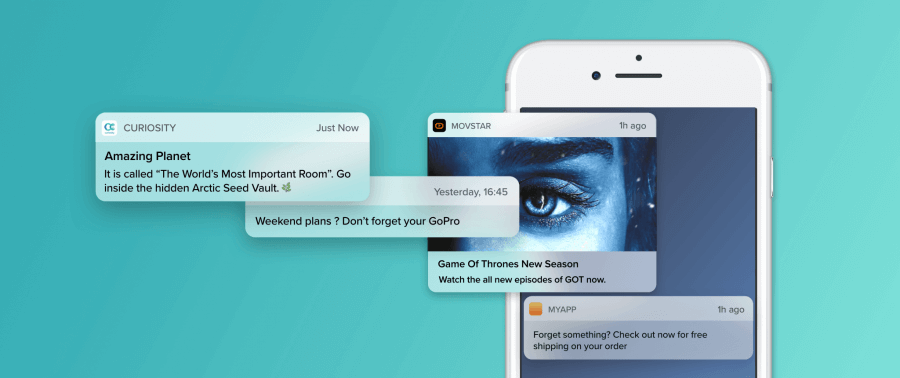 For example, you can mention how long a sale will last. It will sooner or later increase open rates and also conversions. Additionally, urgency and enthusiasm instilled in the notification titles are more likely to be clicked and gain higher CTRs. And to further capture the user's attention, you can also include a coupon code.
#2 Target Audience Segmentation
In essence, segmentation is dividing users into target groups, based on different criteria. Segmenting your audience significantly contributes to a successful marketing strategy. Why? With this method, you can work with each consumer group one by one, cater to their interests one group at a time.
After your users are separated into different categories, you can send relevant notifications on the basis of their attributes or actions. To reap the maximum benefit out of your web push notification campaign, here are some criteria suggestions to segment users:
User Attributes such as gender, age, city, country, device, ...

Browsing history of users

Purchasing record of the users
#3 Employ Relevant & Personalized Content
Personalization was mentioned earlier when talking about segmentation, but there is more you could do to get your web push notifications personalization to the next level.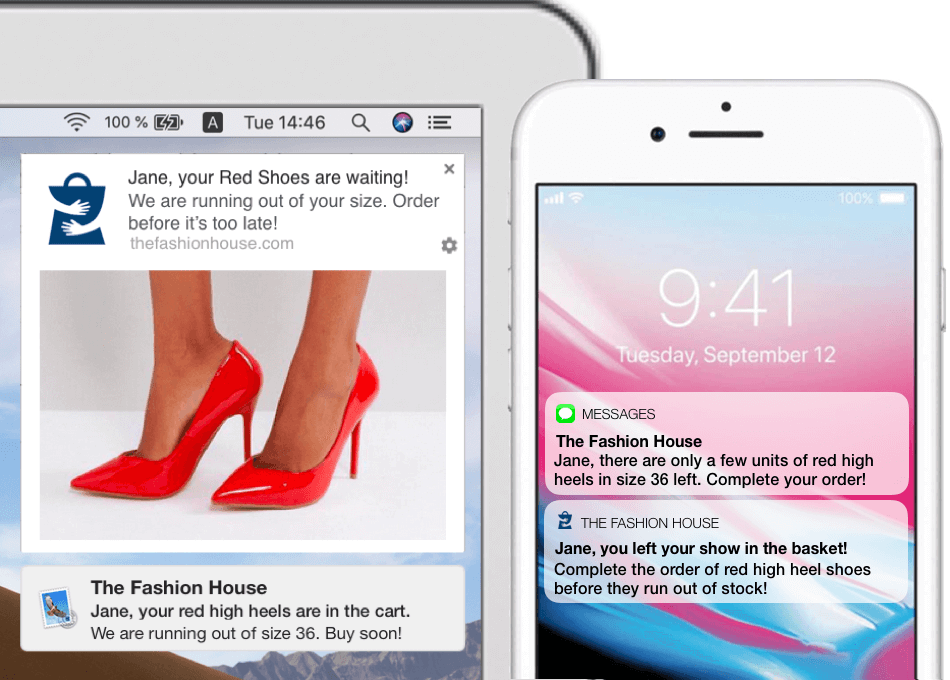 Personalized content is achieved easily by establishing various custom attributes. These can enable you to add dynamic essentials to your notifications, for example, a user's first name. You can also add fallback text relating to the case where the custom attribute doesn't exist for a particular user. This is a wonderful way to include an additional layer of personalization to your web push notifications.
#4 Optimize Your Web Push Notification Timing
Timing is a crucial factor of web push notifications best practices to improve your push notification success rate. If a notification is not sent at the appropriate time, it will lead to user opt-outs and low CTRs. The things you need to make sure you've looked out before sending notifications are: Time Zones and Periods of High Activity.
According to many users, notifications are complained about at very odd times, like very late at night or extremely early in the morning. Absolutely no one wants their phone buzzing in the middle of their sleep. Therefore, a segment adapted from user time zones should be created to make sure your notifications are delivered timely.
In addition, you may notice that every customer has a day-to-day routine and it is difficult to send your notification at the exact time they actively noticed and clicked it right away. A thorough understanding of the high activity time of your target audience will help you to optimize your send times to engage your customers and receive high CTRs.
Conclusion
The reasons why Website Push Notifications have gained such popularity are their effectiveness and ease of use.
No matter what your company model, once you've decided to start with web push, you need to keep these web push notifications best practices in mind because they will help ensure successful campaigns and lead to a solid increase in both conversions and traffic.
However, the goal of a high engagement and conversion of push notification is like a moving thing, what works today may not work tomorrow. You need to stay updated constantly and proactively keep in touch with your users' evolving behavior, needs, and interests.