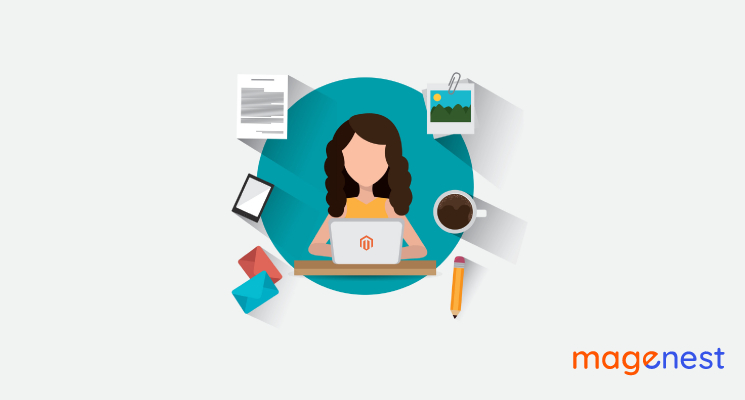 Are you looking for a way to share your passion, build authority, gain exposure, rank in the search, and educate others? If so, you should join the blogosphere community because it's the exact place to help you achieve all those purposes. Over the last decade, the blogging method has developed from a personal diary to a much more professional and influential channel.
Today, blogs are a powerful business strategy applied by businesses worldwide to promote their brands and more than that, to create a big impact in their industry area. In this article, we will introduce to you an overview of what blogs are, what makes them so popular in the eCommerce industry, and how to create a successful blog.
What Does Blogosphere Mean?
Blogosphere related to all the blogs, bloggers who write them, and all the people who read blogs published online. Blogging is a great way for individuals and even companies to record and express their thoughts as well as opinions on the Internet. The characters of blogging are frequent updates, informal language, and convenient for readers to engage and discuss various topics.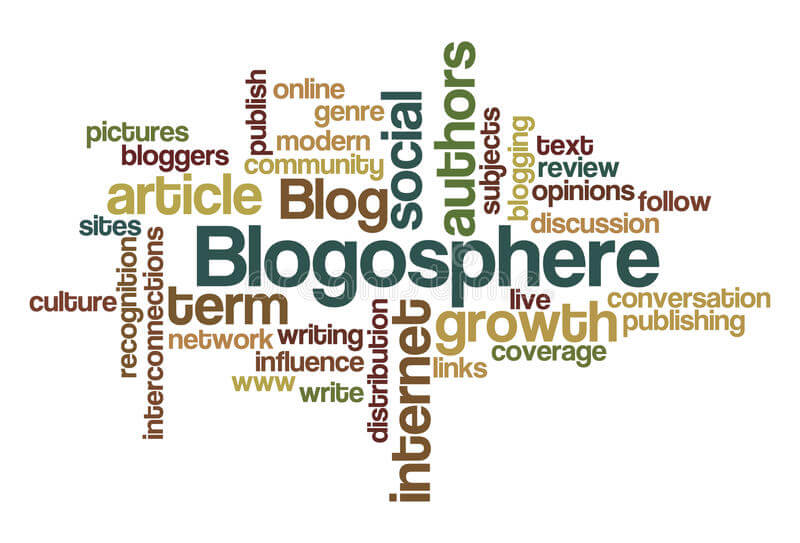 The word 'Blog'' actually is a short form of "weblog". In the early days of computing, these weblogs would allow Internet users to share their thoughts and readers could comment on their posts and easily start a conversation. As blogging has become a phenomenal approach for both individuals and businesses to use, many communities have sprung up in the blogosphere.
We can easily see that the content of blogs varies significantly and there is no limit for the topics discussed, from traveling to politics. Another popular form of video blogging is called "vlogging", which is very similar to many of us, those who have accessed Youtube every day.
Like other innovations based on the Internet, many entrepreneurs have seen great potential in the blogosphere for marketing purposes. They believe that the blogosphere plays an important role in helping businesses reach a wider audience.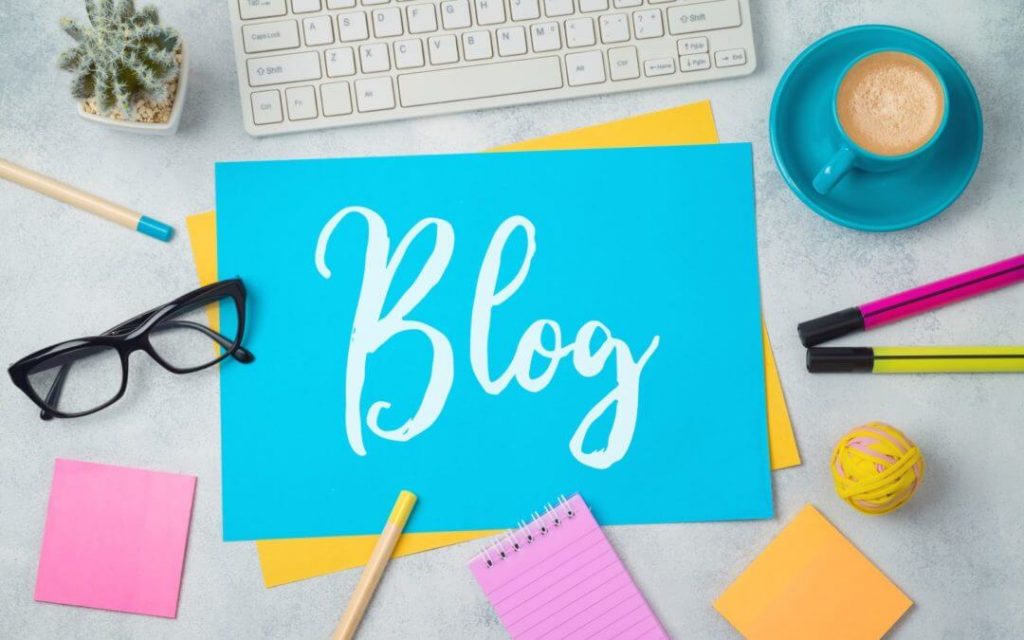 How Does Blogging Work?
Running a blog is just as simple as having a website and posting original content on it. In the blogosphere world, tech-savvy people can buy a domain name and start to build the website themselves. Those with less knowledge of technology could register for sites such as WordPress to simplify the blogging design and publishing process.
Blogs are simple websites through which you can scroll through for information, news feed just like other social media sites like Facebook. Newest posts and content will be displayed at the top of the page.
Usually, all of the posts on a personal blog are written by a single author but these days there are a lot of companies and organizations using blogs as an effective channel in their marketing campaigns. In the latter case, they will pay for the content written by a team of writers.
One of the highlight features of blogging is interlinking which means a blogger can include links to another blog on their own post. For example, a political blogger might want to share links to other political blogs to discuss their arguments and views on that blog. The good thing about interlinking is that it can foster a sense of community, which is a feature that makes the blogosphere unique.
4 Reasons Why Having A Blog Is Important for Your eCommerce Site?
Apart from driving more traffic to your site, there are other reasons why your eCommerce site should have a blog. Below are 4 advantages that owning a blog would bring to your business beyond making money.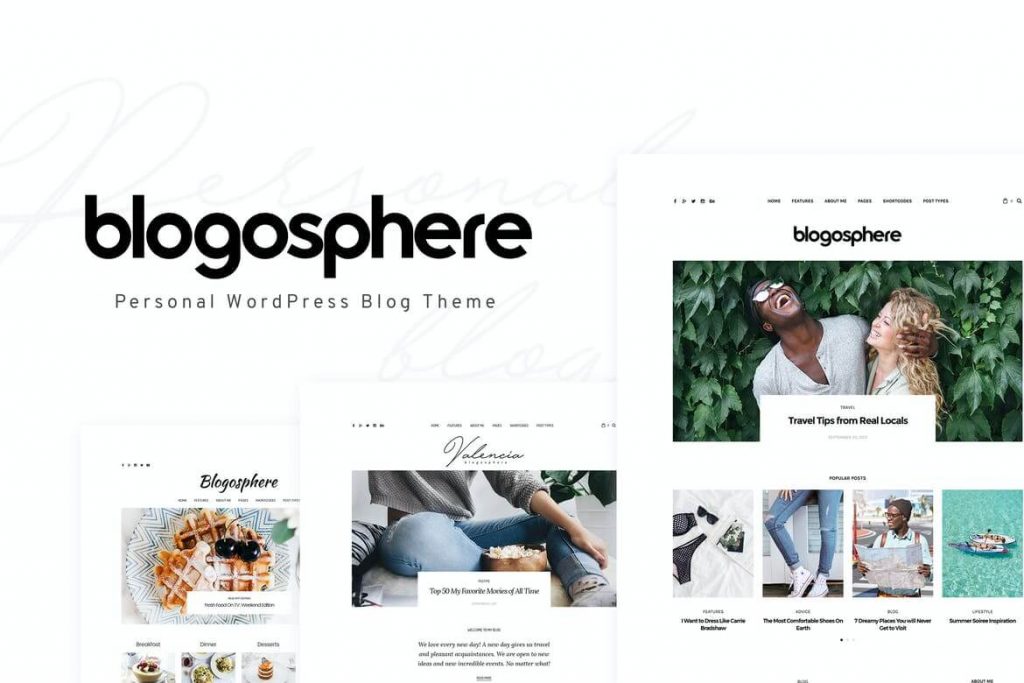 Reason 1: Blogging Is Good For SEO
Businesses must devote time and resources with the hope of increasing traffic to their site and blogging is one of the most effective methods to make it come true. A blog can increase the amount of useful content on your website, which obviously could drastically attract more readers and they are more likely to become your loyal customers if the information you provide is valuable to them over time. If your site has frequent updates about news, guidance, and tips for customers in your field, they surely will want to visit and get to know your company.
Plus, you can also share your latest blog posts on your social media profile and once you create backlinks to your main site, it could help you boost your SEO performance on Google results. Search Engines love new content, so as long as you can create blog posts regularly with fresh information, blogging is obviously an inexpensive method for a business to exceptionally boost its SEO.
Reason 2: Brand Yourself As An Expert In The Industry And Build Brand Loyalty
The fact that brand awareness is a tremendously important element in marketing makes it essential for your company to own a blog no matter how small your business is.
Nowadays, many eCommerce businesses take advantage of their blogs to brand themselves as experts in the field they are working on. Their blog posts can provide tips, tricks for their targeted audience, even tutorials, and the breaking news in the industry.
Besides, joining the blogosphere is also a great way to build your brand loyalty. You may have high-quality products or excellent services but if you can't build your brand loyalty, the number of your loyal customers might not be as high as you expect it is. For any business, whether they are selling only online or mostly offline, they should find a way to build brand loyalty from around the nation or around the globe, and blogging undoubtedly is an effective tool to do so.
Since your blog posts will play a key role in the process of building your brand image, they should be appropriate, professional, relevant, and informative. Remember to highlight your community activity and charity involvement if you have them because customers tend to like to show their support for businesses who can contribute something rewarding to the whole society, something larger than just doing for themselves.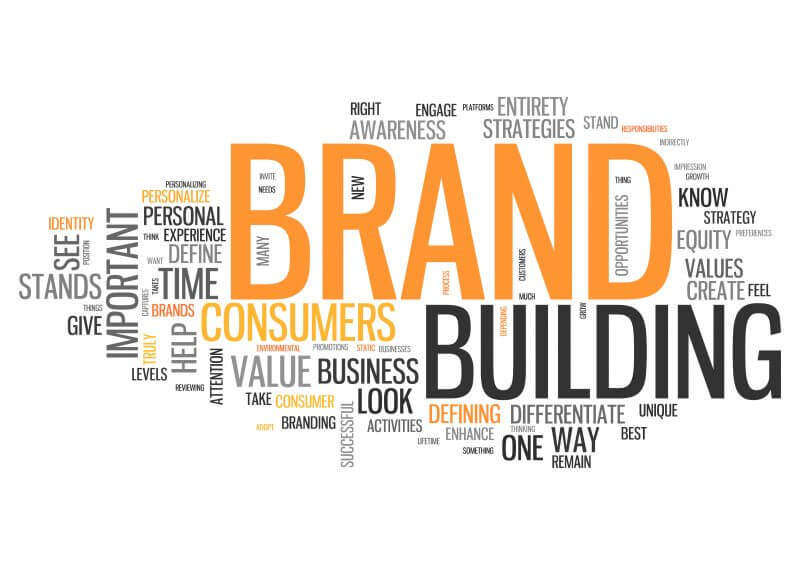 Reason 3: Blogs Maintain Communication With Customers And Keep Them Engaged
Unlike websites, customers only visit them mostly when they want to shop, blogs are a good place people go to on a regular basis. That's why many companies nowadays have used blogs as a channel to engage their customers.
There are a couple of ideas to make your blogs more attractive to visitors. For example, you can tell an inspirational story of how your business came to be or stories told by your customers. When it comes to the blog content, remember that customers can feel how much time and effort you devoted to building your site. Readers are more likely to be attracted and impressed by professional and inspiring blogs.
Your blog always can be an additional place where you can use visuals to engage your clients apart from your eCommerce sites. Posting photos and videos on your blog is a good method to provide your customers with further information about the products you are selling. For example, you can use a quick video of how your product is assembled, or positive reviews about your great service.
Visitors going to your site could react and comment on the posts and videos on your blog to get to know your brand and become your future customers. A blogosphere is always a place that welcomes any discussion, which enables you to build trust and relationships with customers.
Reason 4: Blogosphere is an effective Marketing Platform to boost your conversion rates
As every blog post has a unique URL that can be easily added to your social media posts and shared among other platforms. "Like" and "Share" buttons are an essential part that allows you to reach more audiences.
Most blog owners will enable visitors to comment on their posts and that way makes online users feel as if they are part of a large community. Blogs are an amazing marketing method to connect people online. The more people know your brand thanks to your marketing effort, the higher traffic to your site will be driven. Although the result cannot be achieved overnight, your eCommerce blog surely will pay off after a few months if you invest enough time and dedication for it.
What Are Essential Elements Of A Successful Blog Post?
Compelling headlines: Since headlines are the first thing to make people click on your site, they should be magnetic enough to "pull" them in. The titles should be impressive and give the people the feeling that your blog is what they are looking for.
Appropriate subheads: Basically subheads are used to break the text down into smaller parts so that the page looks more appealing. Additionally, subheads help readers easily navigate to important sections without getting lost.
Engaging and informative content: The body of a post is extremely important to help customers decide whether to come back to your blogs in the future. Therefore, your content should be valuable to readers or at least leave a good impression if possible.
Appealing graphics: Using interesting graphics to illustrate your points will definitely make your page more visually appealing. A blog with color and amazing graphics can encourage visitors to stick around.
Call-to-action buttons: Today almost all blog articles include CTA buttons in various forms. Spend some time guessing what action your visitors may want to take and design your CTAs properly.
Relevant internal and outbound links: Links are considered good for SEO because they can increase the number of pages per visit and the amount of time that visitors spend on your site.
Good meta description: The snippet meta description that Google plays in search results should be written in an attractive way so that your blog will get more clicks. Even the smallest effort could make a great difference in your blogosphere strategy.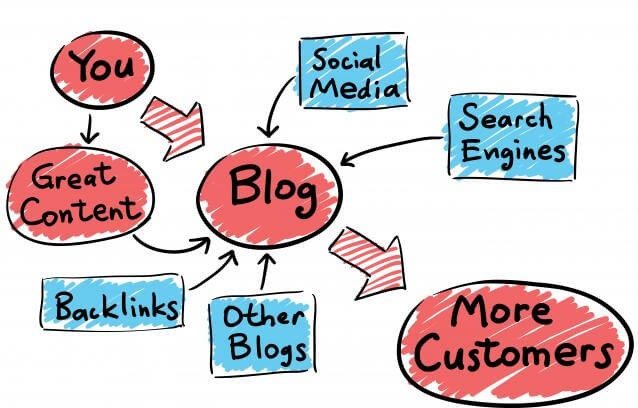 Examples of amazing eCommerce blogs in 2022
Here will be some bright examples of successful blogs in the world of eCommerce. We believe that you can learn something from the way they organize their products online, inventory management, running ads, marketing automation, and customer service optimization.
1. Shopify Blog
Shopify is a prime example of a top eCommerce blog from solution providers. The blog is well-known for delivering high-quality and relevant articles for businesses throughout the world. Shopify covers diverse topics with many guest posts from other websites with a wide range of experiences and backgrounds in various fields.
With Shopify, you can even find a wiki and free tools such as the store grader tool to help you examine your site by providing you with a comprehensive report about optimization numbers, details of technical issues, and many others.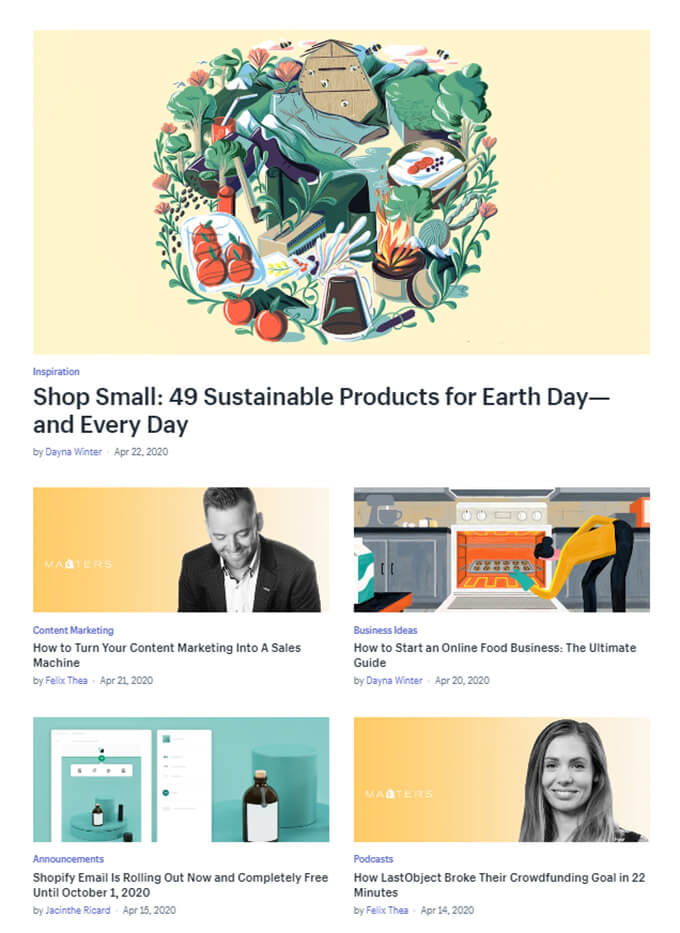 2. Magenest
To Magenest, customer satisfaction is their number one concern, so they always try their best to bring customers the best shopping experience. The company provides more than 100 extensions for Magento 2 stores, which can rapidly boost their eCommerce business to a whole new level.
The eCommerce blog of Magenest offers readers useful guides, analysis, and the latest news on eCommerce to give businesses valuable insights and the best practices for their online stores. The company is also well-known for being quick to respond to any customer's questions and concerns. With daily updates on the Magenest blog, this site is certainly worth visiting if you have an interest in the eCommerce market.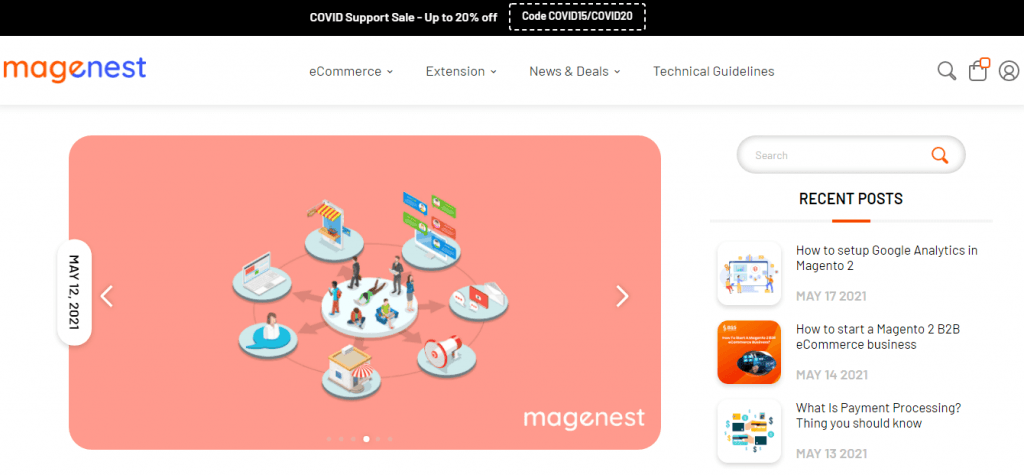 3. Ecommerce Platforms
This is a great blog for eCommerce businesses to visit if they are searching for the best tools that help them effectively run their stores online. This blog is run by web design blogger Catalin Zorzini and writes reviews about eCommerce software and platforms. There are frequent updates on the blog to make sure your store owners are provided with the best and latest business solutions.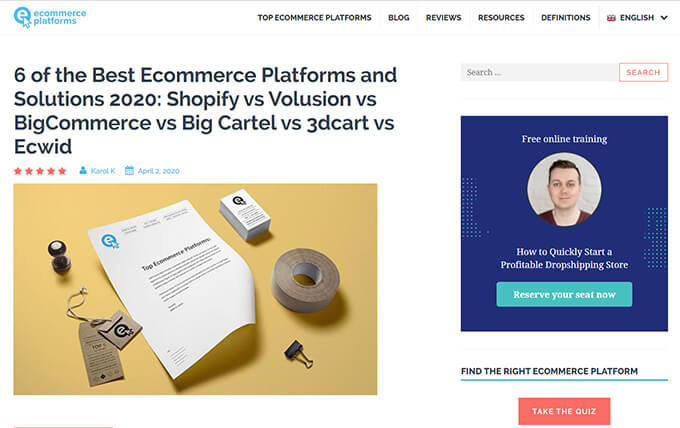 4. Oberlo blog
Oberlo is one of the most informative and reliable blogs that offer dropshipping tips and resources. Unlike other types of eCommerce businesses, the dropshipping method requires frequently updated insights to catch up with the latest trends of products, conversion optimization, and media advertising.
For dropshippers, Oberlo is a credible blog to go for. Check out Oberlo's posts to pick up useful tips on how to sell and how to do effective marketing for your store.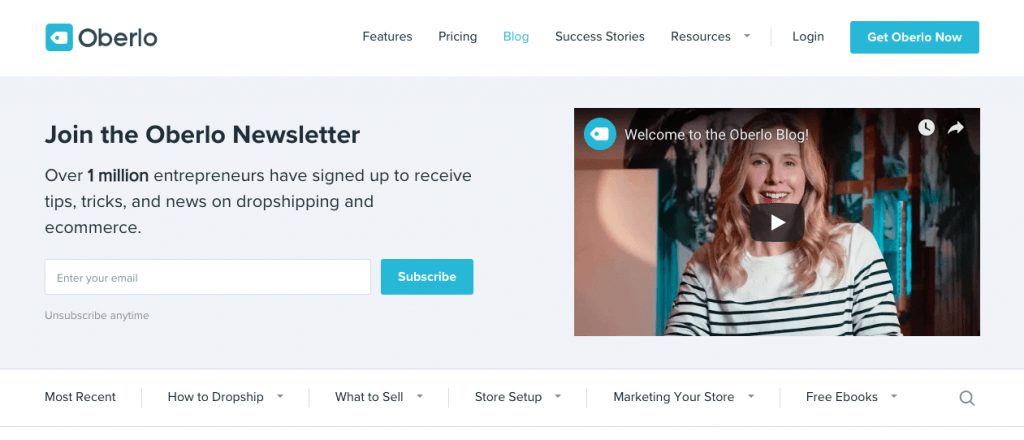 Conclusion
The blogosphere which is created by industry experts is a place that any eCommerce company should visit to get educated and keep pace with the latest trends, news, and tactics. Hopefully, this article can help you have more insights into what the blogosphere is and how to create a successful eCommerce blog for your business. Don't forget to visit our store to discover more powerful extensions, tools, and helpful content.