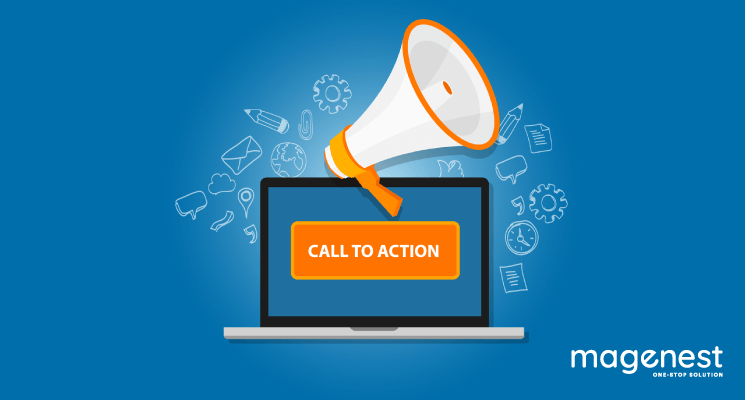 "Want to earn more followers on your Instagram. Follow me to learn more!"
"Can't wait to read new chapters of your favorite webtoon? Add coins to unlock now!"
Do you often see these quotes whenever your eyes catch an online ad? Or the sight of those "learn more", "buy now" buttons seem to be too inviting to overlook? Well, in marketing, those are called Call to Action (CTA) and the buttons are the CTA buttons. So what is CTA and why do you need it for your online business? This post will help you answer the questions.
What is a Call to Action?
According to Wikipedia, the definition of Call to action is defined as below:
"Call to action (CTA) is a marketing term for any device designed to prompt an immediate response or encourage an immediate sale. A CTA most often refers to the use of words or phrases that can be incorporated into sales scripts, advertising messages, or web pages, which compel an audience to act in a specific way."
In short, CTA is a piece of content that urges potential clients to take action that satisfies the purpose of marketing - to draw the customers' attention and to sell. CTA could be made into any format: blog post, video, flyers, etc. In web design, a CTA may be a banner, button, or some graphic that prompts a user to click it.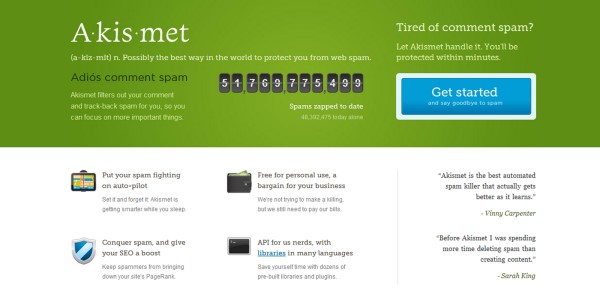 The purpose of a CTA is to make visitors to your website do something beneficial to your business, such as sharing your marketing post on social media, making a purchase, signing up for a newsletter, or registering for a selling event you host. A carefully designed CTA will attract the eyes of the customers and encourage them to click. Without CTAs throughout your website, visitors will have less motivation to interact with what they see on your website and gradually lose their interest.
Call-to-action buttons are one of the easiest ways to prompt visitors to your website to take action, which will increase engagement, boost conversion rates, sales and grow your company fast.
Here are some typical examples of Call to Action buttons you might have seen:
Call Now
Subscribe
Buy Now
Learn More
Download
Click here
Call-to-actions are important to be shown not only on your homepage, but also on your landing pages, product pages, pricing pages, and even on your "About Us" page.
Types of CTA
One thing to keep in mind that CTAs don't follow a one-size-fits-all format. You need to carefully craft a CTA that's unique and creative to your brand so it can motivate visitors to engage with your business. There are plenty of types of CTAs you can embed throughout your website. You just need to decide which suits your target.
Because you have so many different types of visitors, you need different types of CTAs to attract each audience. The final result is to make newcomers become purchase customers, or even better, promoters who actively interact with your website, products, and eventually, your brand.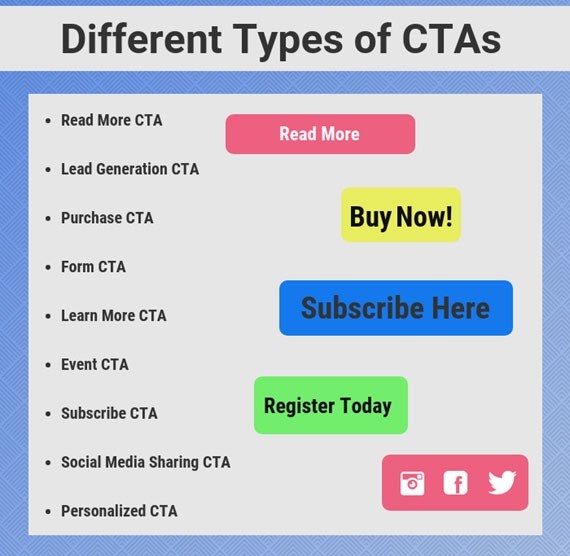 These are some highly recommend CTAs you should use for your website:
Lead Generation CTA
Since you're trying to turn visitors into leads with these CTAs, they should be placed in any spot on your website with a high percentage of new visitors, like on your blog (at the end of their posts, in the sidebar, and maybe a floating banner in the corner). This type of CTAs should be eye-catching and visitors should know exactly what they will get as they access the landing page the CTAs lead them to.
Here are examples: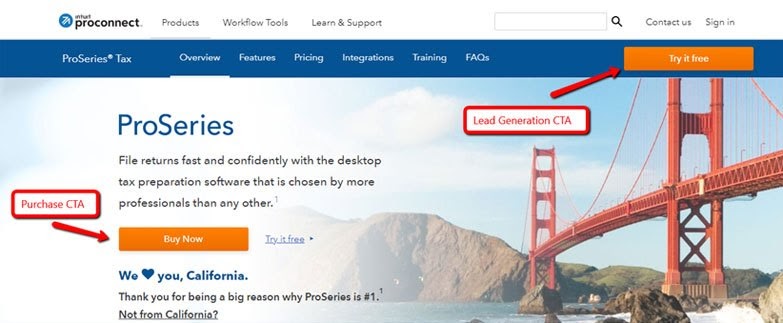 The Popups
When buttons which are placed at fixed positions have been too typical and the customers learn to know where they are, it's time to blow fresh air into the collection of CTAs, something like an interface display area. This is when the popups become more and more in demand.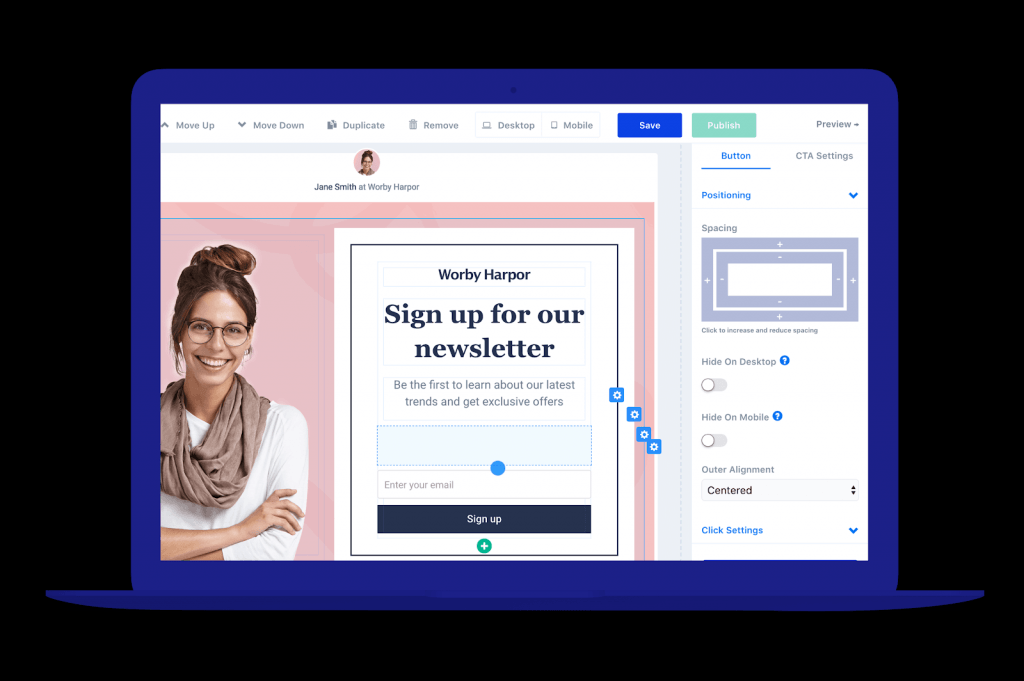 A pop-up can appear as soon as visitors log in to your website giving them ideas of what they should take action next - like a log-in or subscribe panel - and, even when a visitor is about to exit. It's called Exit Intent Call of Action (or Exit Intent CTA)
When most business owners are not aware that Exit Intent CTAs can do your website wonders as much as regular popups your clients see when logging in to the website. What will we do with visitors who get the information they need and then want to leave your website? The exit intent CTA is the answer.
The exit intent CTA is like a trigger appearing every single time the customer has the intention to leave the website by moving the mouse towards the X button of the browser, or when the customer navigates away from the tab. A pop-up or an overlay shows up to capture the attention of the customer right before they exit.
Here's an example of an Exit Intent CTA: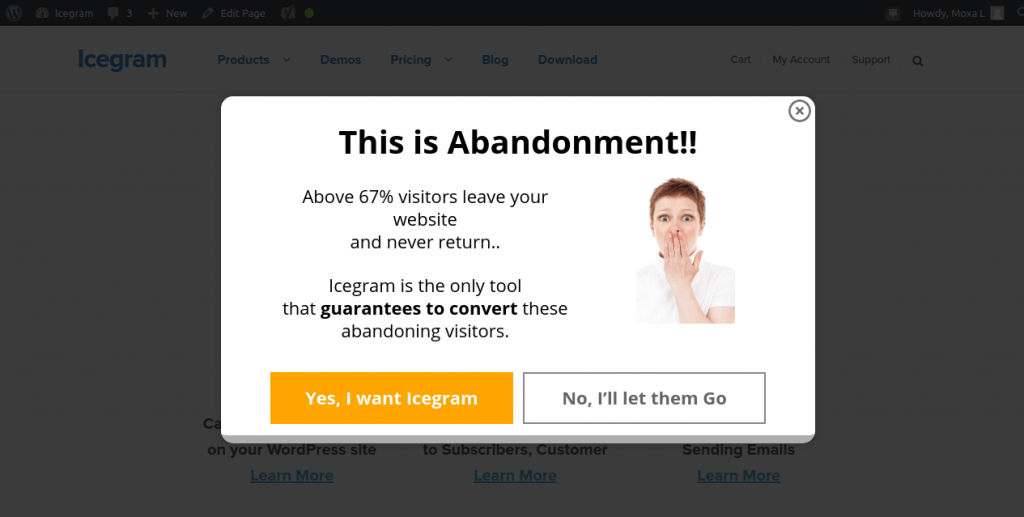 Want to create an amazing popup like the one above? Try Popup extension for Magento 2 now and see how it could make difference to your valuable Magento website. The exit intent CTA is one of many templates included and the price for this module is not expensive at all.
Form CTA
A Form CTA is a great way to collect a lead's contact information, such as their name, email address, and telephone number to add to your customer database. From here, you can send them newsletters, free consultations, promotions and so much more. This type of CTA leads directly to a form allowing you to collect your potential customers' data.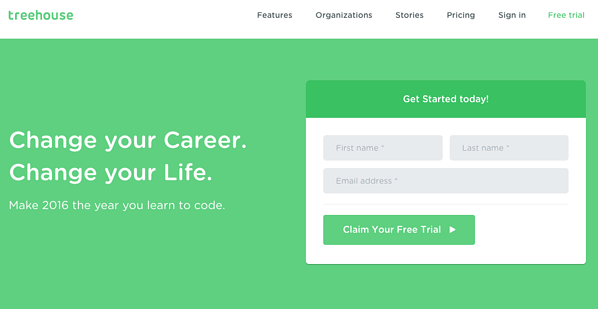 The basic CTAs
Basic Call to Action is the type that you have encountered more than once when visiting a website.
Purchase CTA
All businesses want to make sales. A Purchase CTA is the best way to do this.
Examples for Purchase CTA are often "Buy Now" or to encourage new visitors to test the products or service at no risk, "Try it free".
Subscribe CTA
A Subscribe CTA will encourage visitors to subscribe to your email list, newsletter, or other offerings.
Here's an example of a Subscribe CTA:

Learn More CTA
This CTA lets your visitors get a better understanding of the products or services you offer.
A typical example is "Learn More" or something more unique like "How it Works".
Social Media Sharing CTA
A Social Sharing CTA will allow visitors to share something on your website with others on their social network. With this, it goes without saying that your business will be known in a wider readership.
Event CTA
If you are throwing an event -- whether online or offline -- it's pretty clear you'll want to get as many people as possible to attend. Use an event promotion CTA to help raise awareness of the event or even help drive ticket sales.
Here's an example of an event CTA: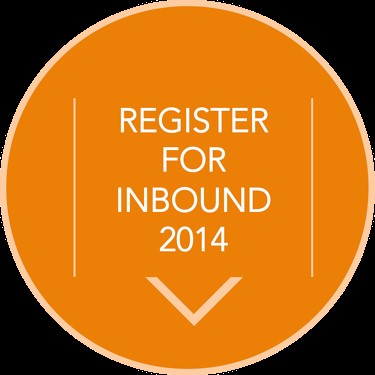 The benefits of CTA for online business
Imagine having the website working as your virtual store to display your business and the people who surf the internet are the walk-in potential clients. Do you want to direct them to the items they should purchase and close the deal as soon as possible? If the answer is yes, it means that you will need a good Call to action.
To know why CTA is beneficial for your online business, you first need to understand how it works. Consumers and customers are inundated with marketing messages everywhere and every time. Marketing materials such as brochures, flyers, catalogs, email campaigns keep barging in on their lives like a daily routine. As a consequence, the audiences become frustrated and confused, they are far less likely to become paying clients. So, what's the solution? You guess that right! A clear Call to action, or CTA.
#1 Be a well-structured navigator for your visitors
CTAs will work perfectly as a clear map to tell your prospective client where to look next and what to do after that helps eliminate confusion and destroy decision fatigue. Moreover, it helps establish connections between their needs and our availability. Calls to action aren't just important for business owners – customers want and expect them as well.
#2 Expand your customer base
Call to action buttons like "Follow me on Twitter" or as impactful as "Buy Now" serve as leverage for your online business. From this, your audience or database of potential clients will increase.
#3 Improve your Conversions Rates
Believe it or not but CTAs really do improve your Conversions Rates by tapping into your audience's curiosity and incentives to expand the number of click-through rates for your website. Hence, conversion rates will also increase. The easier you make it for the customers to go around your website, the more people will do so. Call to action means giving your visitors the easiest route to the next step, eliminating the need to solve a problem.
#4 Enhance users' experience
One more reason to add CTAs to your marketing content or your fabulous Magento website is that they will improve users' experience by decreasing frustration and increasing usability followed by an increase in consumer loyalty. CTAs are signs to the users that your website is easy to navigate, well-designed, and trustworthy.
Conversion rate increased by CTA buttons as shown in the picture below: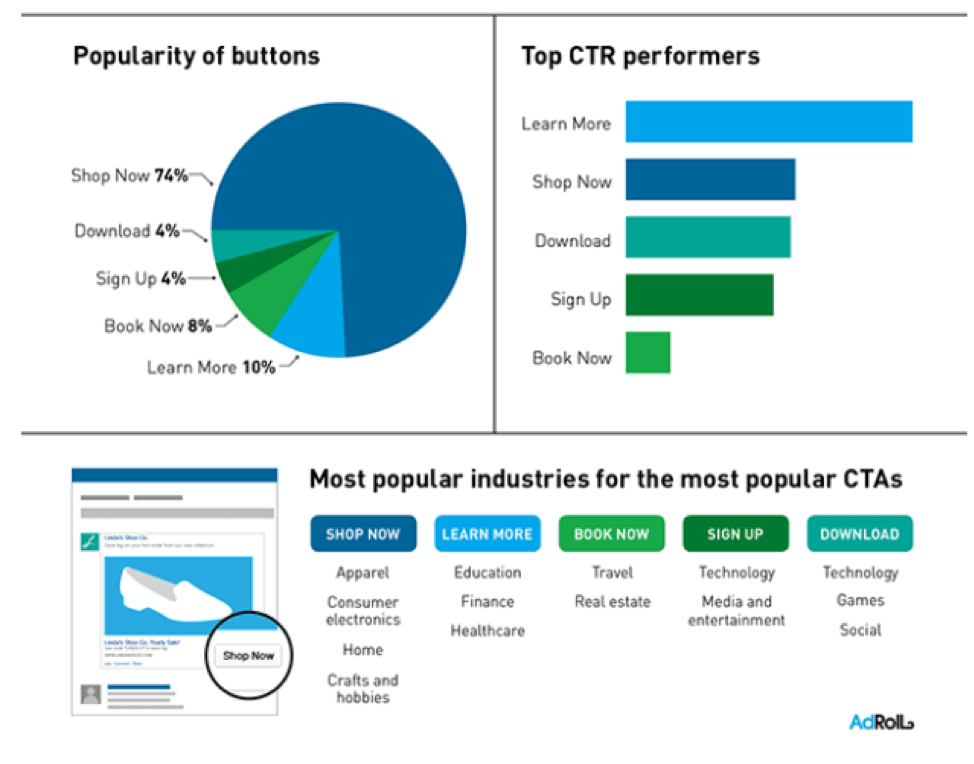 A call to action is the best finishing touch on any type of marketing content. The CTA can be a subtle way to tell your customer that he or she should take action right away for the best benefit.
Conclusion
To sum up, a call to action is intended to improve the market's response rate to the ad content. Without it, a visitor will forget about the ad and move on to other things. Successful sales representatives have long recognized how powerful CTAs are. The key to a powerful call to action is to provide customers with appealing reasons to purchase right away.
You have spent so much effort on your marketing materials, don't let them get wasted with the absence of good CTAs!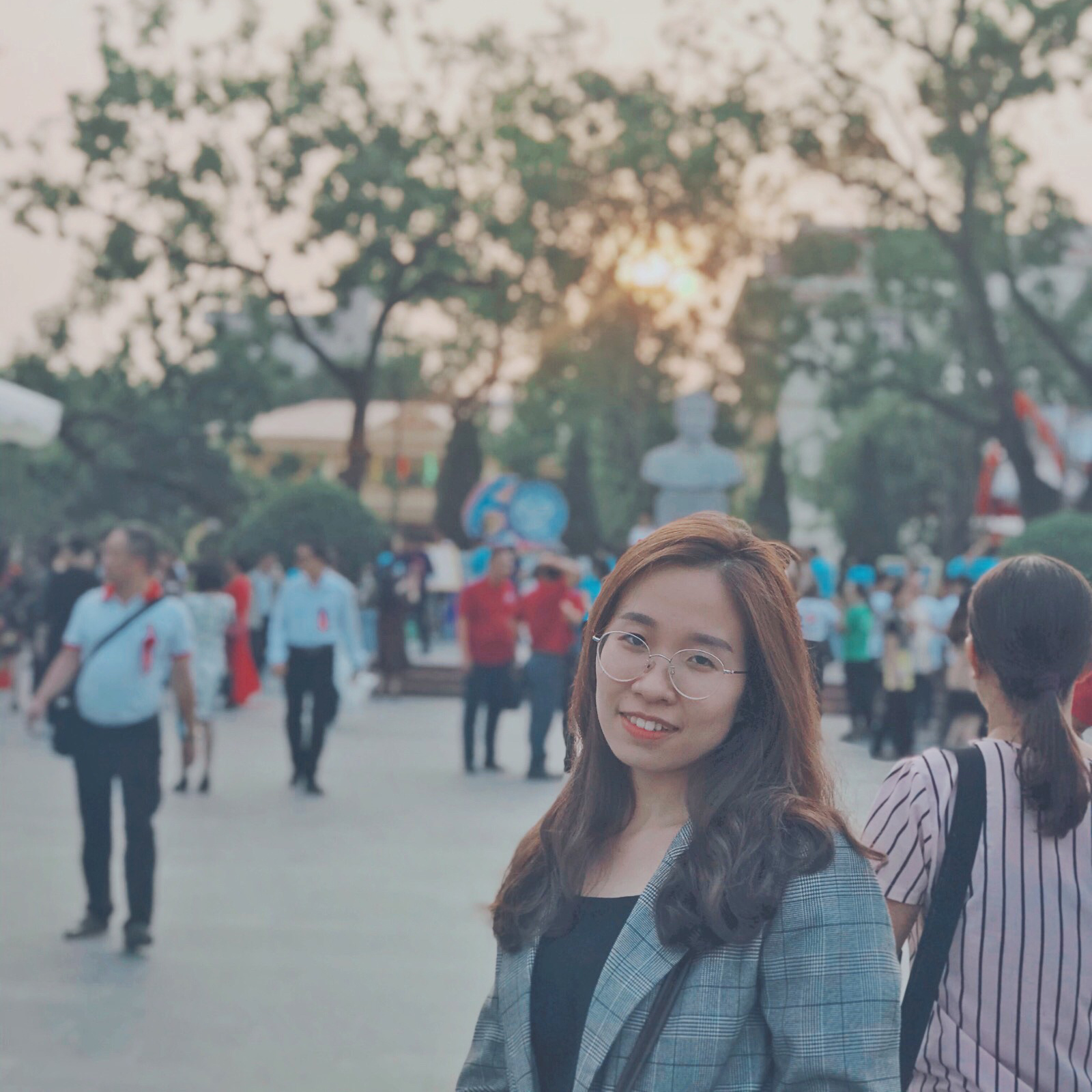 Marketing Executive | Content Manager