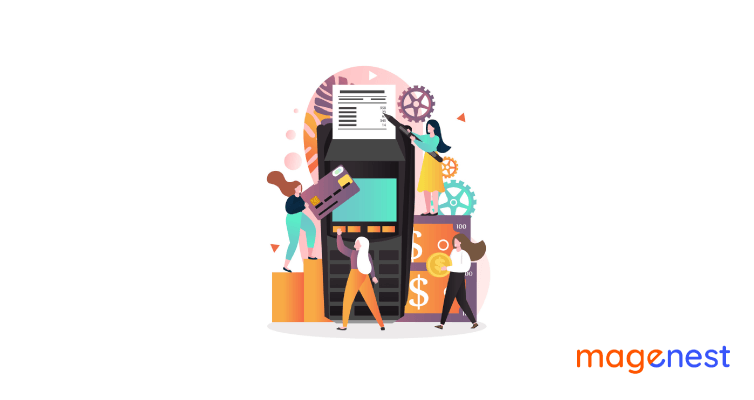 The fact that having an online store is the key factor to the growth of eCommerce businesses has become more clear now than ever. By 2024, the sales of global eCommerce are estimated to grow to $6.4 trillion.
To meet the increasing customer expectation, it isn't just important to own an online channel. Businesses also need to provide their customers with a seamless shopping experience both online and offline.
Research has shown that online shoppers who spend much money on multiple channels also tend to buy more in physical stores. A study conducted by Harvard Business Review found that consumers who did some online research beforehand on shopping sites spent 13% more in retail stores.
What if your business has been popular with offline customers until now and you are not familiar with inventory management across channels? Don't worry because in this post we will show you exactly how to solve this problem, which is to connect your offline POS (Point-of-sale) system to your eCommerce platform online and why it's so important for your business to have it.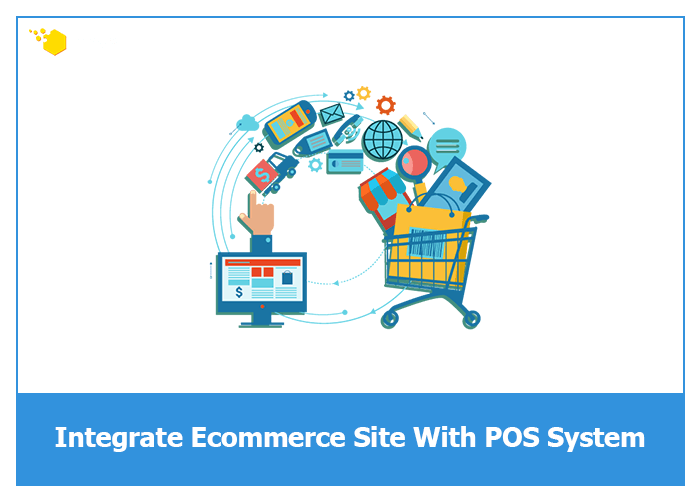 What is POS Integration?
To put it simply, POS integration is a digital integration that enables you to process orders and transactions via multiple channels.
You be already familiar with using POS hardware, such as a cash register, for example, then you will need POS system integration to help you connect it to your new store online.
You may have to upgrade to an integrated POS system so that you can handle both offline and online transactions. There is still a need for hardware and software such as cash register and contactless card reader. However, by syncing the eCommerce POS integration you can experience more analytics and organized inventory management in your new and improved POS system.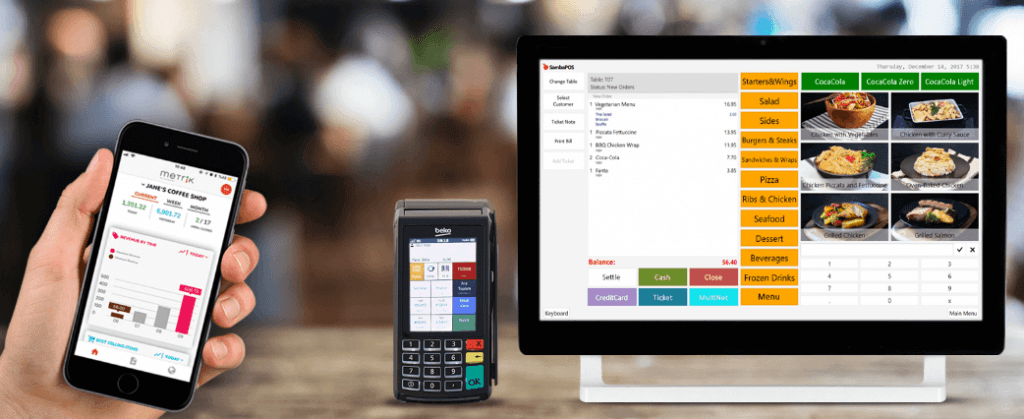 What Are The Benefits of eCommerce POS Integration?
For businesses that have online and offline stores, POS integration is a crucial component due to some specific advantages explained below.
1. To increase sales in more places at the same time.
The goal of any business is to increase sales as much as POSsible and to do that, you need to be where your clients are. We all know that you can't be physically in multiple places at once to sell products but your Magento POS system integration can.
With online ordering POS integration, you can easily gain a holistic view of your clients and business without having to add up numbers manually.
2. Check inventory in real-time
Any business owner or eCommerce manager knows the importance of real-time inventory management. In other words, you should have a direct line of sight to your inventory in order to about over-selling or cutting your customer's orders. This becomes more essential if you run a BOPIS (buy-online-pickup-in-store) or Click-and-collect model. Online ordering POS integration allows your customers to know that the item they order for pick-up at your store will be there when they need it.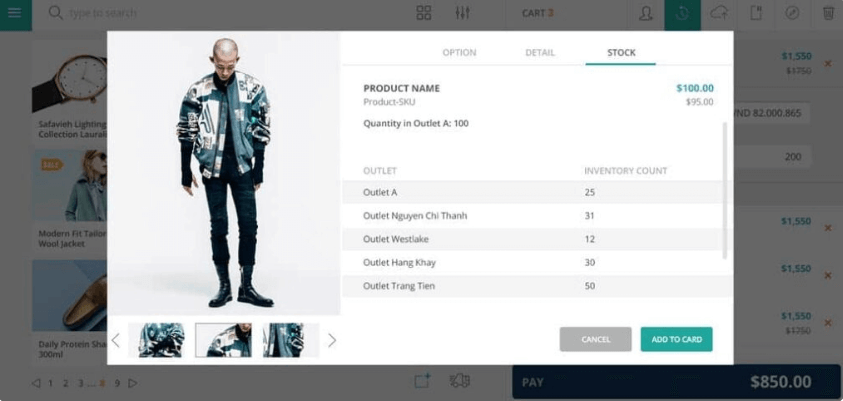 3. There's no need to input data manually
eCommerce POS integration can save you from the process of inputting data manually. The ability to manage your product information in real-time and not have to update it yourself is a huge benefit.
Since the POS system can automatically sync order information from online orders and vice versa, you don't have too much work related to data reconciliation, it will save you a lot of time.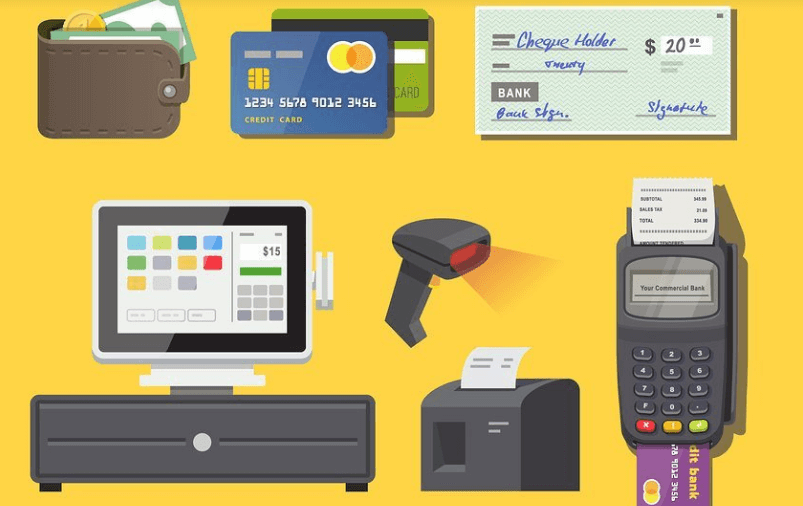 4. Offer promotions and discounts effortlessly
Although many eCommerce platforms have made it easier for businesses to promote products within their own system, a POS system integration can take you even one step further because you no longer have to make a choice of applying for all your promotions either online or offline.
You can also enable promotions with your own personalization and customization in your POS system.
5. Understand your customers more and leverage that data
Like most interaction tools, POS integration is no different and helps you learn more about your customers. By integrating your POS, you will have clear insights into customers' behavior in sales and this, in turn, can help improve your CRM (customer relationship management).
In other words, having all of your customer data in one place is a good strategy to view their shopping behavior on both channels so that you can make customized recommendations and adopt more effective marketing methods.
6. Improve the shopping experience for customers
Thanks to POS software, your customers can choose to pay in various ways. That's why we are saying connecting your POS system to your online store can greatly contribute to customer's seamless shopping experience. To make it even better, you can integrate marketing initiatives such as loyalty programs into your marketing campaigns. This kind of integration solution will help increase customer satisfaction and make them your recurring clients.
6 Steps for POS integration
There would be 6 steps to successfully integrate your POS and eCommerce website:
Evaluate your POS system.
Consider requirements.
Ask questions about your POS and online store.
Set up POS system and online store systems.
Tweak product images and descriptions
Improve Optimization
1. Evaluate your POS system
Before diving into any significant decisions about POS system integration with your online store, you should evaluate the operation of your retail management by asking yourself several questions:
Do you have a POS ready to use?
Is the existing website eCommerce compliant?
Do you need to begin from scratch?
Do you have a POS system ready to run?
If you already had a POS system in place, it's a good starting point for your POS integration.
As long as your existing POS system has an API, it could be directly integrated with a platform that has an open API architecture, such as Magento 2.
You will need to evaluate the pros and cons of your current POS system.
If the advantages outweigh the disadvantages then you should ask your POS provider to find out what kinds of options are available to choose from when it comes to interacting with your eCommerce store. Remember to be specific, you can start with questions: what does the shopping cart look like, or what are the primary functionalities and features of the online software?
After that, you can decide whether you want to continue with the current POS system. Note that this decision plays a vital role in how you run your store online and offline.
Your POS system doesn't integrate with eCommerce sites?
What if your current existing POS system is out of date and does not offer an eCommerce integration?
There's no need to worry because you still have plenty of amazing cloud-based POS options out there to choose from, and it just takes some time to pick the best one.
Do you have to start from scratch?
This shouldn't be a problem either because starting from scratch means you don't need to worry about how to transfer inventory and other data, this could even become an advantage as you have a chance to build your own system from the beginning with no limitation.
2.Consider your requirements
When deciding what to choose from all the available options, you should make sure you know how well each POS system integrates on the backend across different business aspects.
Inventory management
Undoubtedly this should be one of the most significant aspects when it comes to choosing POS system integration. Understand how each POS system works first, how to view inventory, and how to deliver low-stock notifications. Only make a final decision when you have answers to all those problems.
Customer management
POS systems can be a great asset for your business to use and help handle customer management. Make sure you know how the following features work:
Customer profiles
Mobile payments
Customer support
BOPIS or curbside delivery
Returns and exchanges
Don't ever think that the shopping journey of your customers will end at purchase. It's essential that POS systems can easily handle returns and exchanges.
Ask questions like: what should you do if your customers want to return an order online in a physical store and vice versa? How will this process work or is it easy for your retail store to deal with these transactions?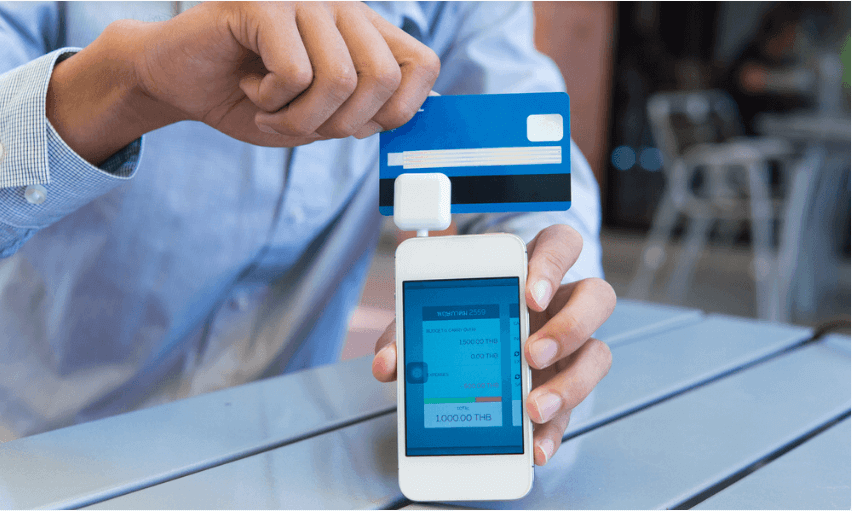 Hardware requirements
In the past few decades, POS hardware has come a long way in the way of its development. From cash register, receipt printer, barcode scanners to amazingly beautiful iPhones, iPads, or Google Androids, POS hardware in your retail stores today looks as just modern as any advanced software.
In the brick and mortar business, customers will need to engage with your hardware, it's the sleekness of your hardware that reflects your business productivity and customer satisfaction.
Take the POS hardware of Square as an example, you may already have a chance to use it before conducting business with a small store like a coffee shop. In that situation, customers use the touch screen to finish their payment transactions, (features like adding tips, signatures are also POSsible).
Besides, you will need a contactless card reader because your customers may want to pay by Apple Pay or another contactless card method.
3. Ask the right questions about your POS system and your eCommerce store
This is where the deeper research begins, think about common questions you can come up with, like:
How does the POS integration work?
It's essential to understand how your POS and online store works together. Although every POS system integration is slightly different, information that will be shared between the POS system and your store involves:
Automatic inventory is updated whenever there's a new sale online or offline.
Catalog syncing of POS system and your online store
Data transfer between you online and brick and mortar stores
Payment transactions are processed for both online and offline
Is data and information between the two systems updated in real-time?
This aspect is very important to your business with a POS system integration and it becomes especially important if your store is running a flash sale campaign online, you may need information updated in real-time to prevent over-selling.
Can the POS system integrate with other management tools?
Be sure the one you pick can integrate well with what you have already used in case you want to keep it.
Most people would select a POS system that comes with an email marketing system to enable order notifications or accounting software such as QuickBooks. Think about how to use the POS system to make your management with customers smooth and easy to control.
Is there an extra fee for the integration?
When calculating the cost to integrate your POS, do some research about whether it costs you any additional fee for any added features and benefits so that you have some preparations beforehand.
4. Set up POS integration
Now it's time to set up your POS system. This may be a self-service task or software with supported assistance from a customer service representative.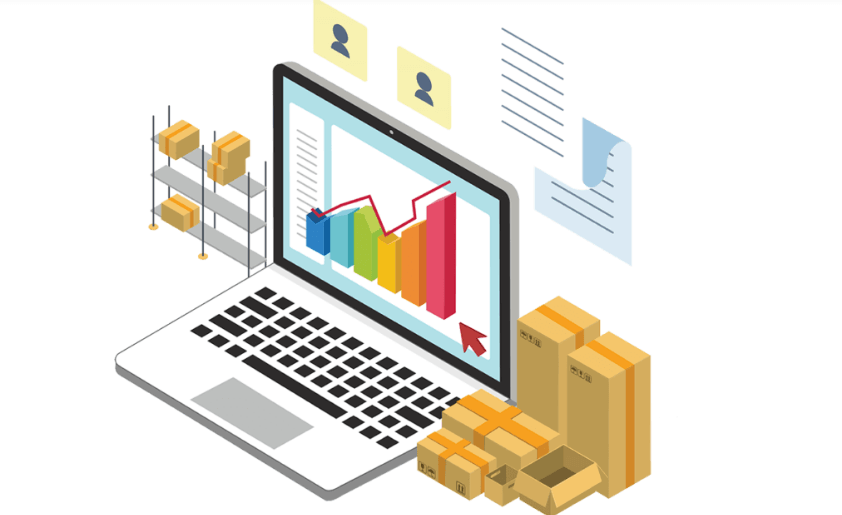 5. Tweak product images and descriptions
Product descriptions are usually forgotten although it's incredibly necessary to have when working with POS systems and an eCommerce site.
What you must do is understand your product description standard and the POS system you consider. Keep in mind that you may need to add or tweak the descriptions of the product so that they are not just short abbreviations that only some people understand, including you and your employees.
While customers may search by SKU, it's still essential to have product descriptions to help customers understand the product. 
As for product images, web-quality product images are needed for converting sales, so don't neglect them.
In short, since your customers need your product descriptions and images to make a purchase decision, a bad product, in contrast, can hinder sales.
6. Optimize for improvement
Your journey will not stop there, you will need routine checks to keep your store in good operation with smoothly running integrations. This helps to prevent any hiccups and issues.
Conclusion
We all expect lightspeed interactions and high quality of satisfaction in 2021 and Magento POS integration is the key to unlock this, expand your business and bring an amazing shopping experience for your customers. Leave us a comment about your POS systems and visit our blog for more useful posts like this!