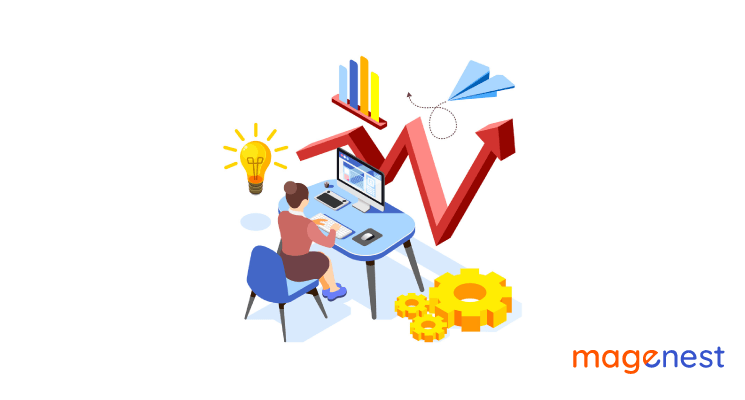 Keeping an eye on your competitors allows you to foresee market shifts, spot new trends, and stay on top of what's working in the industry.
However, checking out your competitors' social media pages and subscribing to their email list isn't enough. To guarantee that you're effectively monitoring your competitors on an ongoing basis and updating your understanding of the competitive environment as it evolves, you'll need a strategy to back up your efforts.
The tried-and-true competitive analysis then comes into play. You've come to the right place if you're still not sure what is competitive analysis or how to do one.
Understanding market trends, identifying rivals, evaluating opportunities, analyzing threats to your company, and adjusting your go-to-market and positioning strategy accordingly are all covered in this guide.
Let's check it out.
What is Competitive Analysis?
A competitive analysis is a process of analyzing and evaluating your competitors' strategies in order to determine their strengths and shortcomings in comparison to your company, products, and services.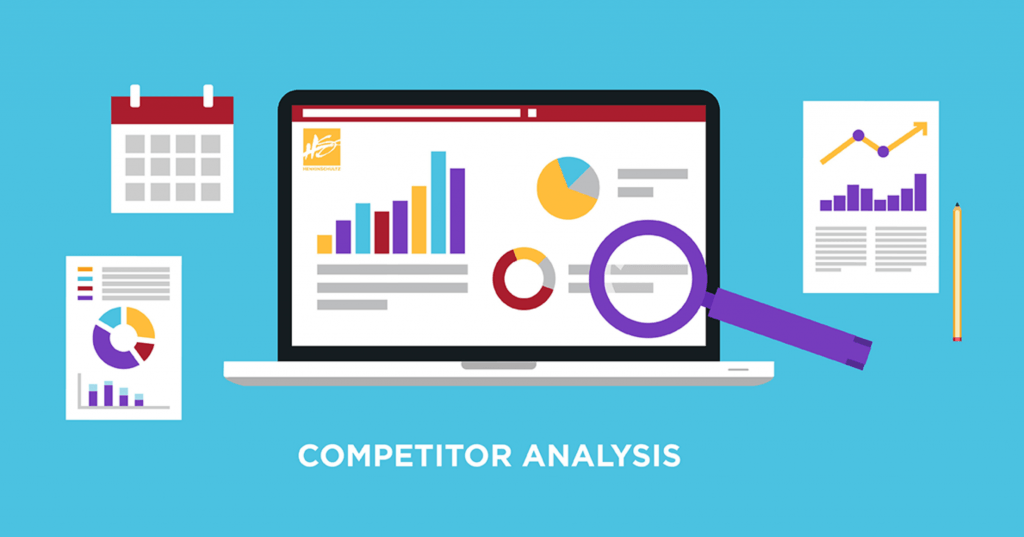 The goal of the competitive analysis is to gather the intelligence necessary to find a line of attack and develop your go-to-market strategy as well as monitor how direct and indirect competitors execute marketing, pricing, and distribution strategies.
A competitive analysis is considered an important aspect of any marketing strategy. With this evaluation, you'll be able to identify what makes your product or service unique—and, as a result, what attributes you should play up in order to attract your target market.
Why is Competitive Analysis Important for eCommerce?
"OK, but why does competitive analysis matter for me as a business owner or marketer?" you might be wondering.
The fundamental reason for this activity's necessity is that you can't effectively compete until you know who your competitors are, and you can't differentiate yourself unless you know what makes you unique.
If you're establishing an eCommerce firm, a competitor analysis can help you:
Make more intelligent marketing decisions

Spot industry trends

Compare yourself to the competitors

Create a unique value proposition

Establish a price range (upmarket, down, or mid)

Discover new ways to communicate with customers, or even new customers to communicate with

Look for a marketing gap and make sure there's a market for it
This type of analysis isn't just for first-time eCommerce merchants. Competitive analysis may and should be a living document that changes constantly as a business grows and matures.
Maintaining a resource like this is not only a great way to stay on top of how your brand compares to the competition right now, but it can also help you create a path for future success.
What does a Competitive Analysis Framework Include?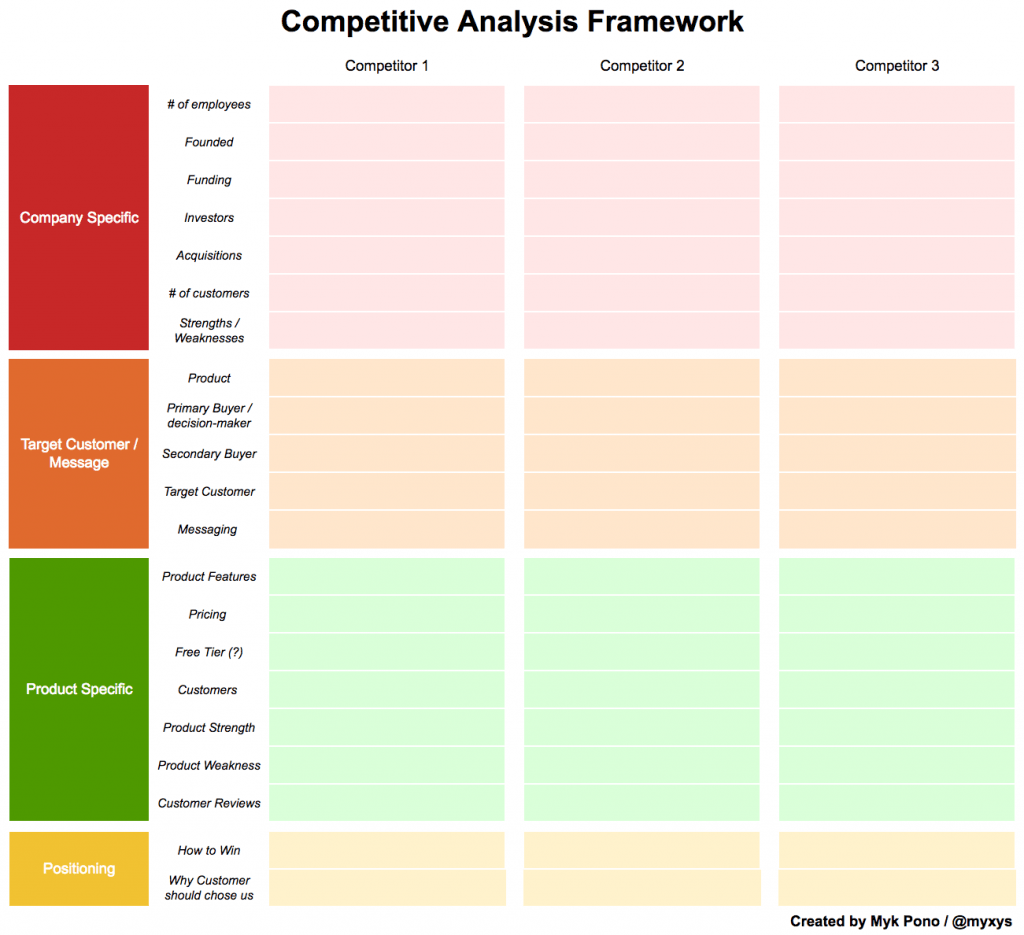 1. Business & Company metrics
Company Overview

Revenue & Customers

Funding
2. Product
Product Features

Pricing

Technology

Perks
3. Customers & Awareness
Share of Voice

Social media platforms

Key topics

Sentiment

Geography
4. Marketing
Content Marketing

SEO

Social media

Influencers and other partners

Advertising

Customer acquisition

Unique strengths

Sales

Customer service
How to Do a Competitive Analysis?
Once you're ready to do your own competitive analysis, follow the processes provided below to keep your research well-structured and well-organized.
#1 Choose seven to ten competitors
Start by searching for your product and business concept on Google, Amazon, and Alexa to find relevant rivals to include in your analysis. You're looking for a mix of competitors who:
Sell products that are related

Have a company model that is similar to yours

Market to audiences with similar and slightly different demographics.

Are both new to the market but somehow more experienced
Stick with a group of seven to ten (that is neither too tiny nor too large) relevant competitors to put together a list of different competitors that will offer you a proper view of the competitive landscape.
To begin identifying industry competitors, you can make use of the Google site operators. You may ask Google which sites it thinks are the most similar to your own by using the related: "your website" command.
#2 Create a spreadsheet
Keep data on this group of rivals organized in a table or spreadsheet that can be readily shared and updated over time as you gather it. You'll compare and contrast competitors in this sheet based on a variety of criteria, including
Product offerings

Price range

Social media engagement

Content used for lead generation

Offers for first-time visitors

Other characteristics that are worth comparing
#3 Determine the types of competitors
Begin your spreadsheet by categorizing each competitor as a primary or secondary competitor, starting with your list of competitors. This will help you figure out how they are related to your company.
Direct competitors, also known as primary competitors, are businesses that sell a similar product to a similar target market. Nike and Adidas, for example, are primary competitors.
Indirect competitors are competitors who sell a higher-priced or lower-priced version of your product to a different market. Victoria's Secret and Walmart, for example, are secondary competitors.
Tertiary competitors are closely related brands that may target the same audience as yours but do not sell the same items or compete directly with you. If they decide to expand their firm, they may become potential partners or competitors. Gatorade and Under Armour are two examples.
#4 Determine how your competitors are positioning themselves
A company's most persuasive marketing weapon is positioning. Positioning is important since it allows you to connect with your target audience and keep them around for longer. Your messaging, values, and overall business strategy are all affected by it.
This is why it's critical to know how your competitors are positioning themselves. You may discover how to set yourself apart from the competition and establish a positive reputation with your customers. Differentiation also helps in brand awareness and pricing justification, both of which have an impact on your bottom line.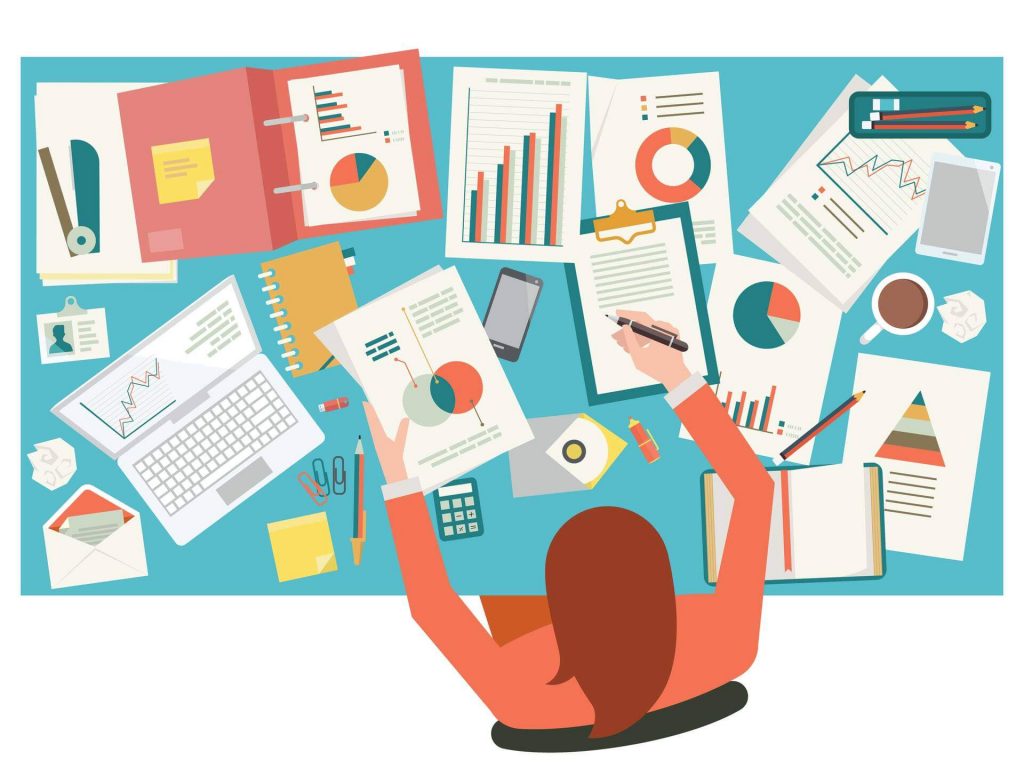 To assess positioning and messaging, examine these essential channels:
The use of social media

Publications

Interviews and website copy

Copy for the product
Ask yourself the following questions while assessing your competitors' positioning:
What is the story they tell their customers?

What is their product positioning strategy?

What is the description of their business?

What words do they use to characterize their unique value proposition?
Understand how your competitors connect with their followers, customers, employees, shareholders, and partners. You'll be able to position yourself differently and stand out from competitors if you can determine their communication framework.
#5 Define your competitive advantage and offerings
Examine your competitors' competitive advantage and offerings once you've grasped their messaging. The majority of businesses are founded on a competitive advantage or some criteria for developing one.
High-quality, competitively priced products, and speedy shipping services, for example, may be a fashion retailer's competitive advantage. An online instructor may have 25 years of teaching and professional experience in their industry. These kinds of unique selling propositions are difficult to copy and can improve a company's brand recognition.
Take the time to evaluate your products and services to those of your competitors. Analyze customer feedback to see why customers choose your business. It's possible that they provide similar products at a lower price or are more socially aware. In either case, you'll want to figure out what their competitive advantage is and how you might outperform them.
#6 Be aware of how your competitors market their products
The most successful eCommerce stores all need a successful marketing strategy. A good offering is the entry cost, but marketing is the ticket to the top. Unfortunately, most businesses do not conduct market research on their competitors. They believe that everyone is on Instagram and that they are running Facebook ads, and optimizing their site for search.
And there are a lot of them. Understanding how your competitors sell their items, on the other hand, requires a different approach. You're interested in learning about the offers they're promoting, how they're creating and handling their email lists, and how they're distributing content online.
It's a good idea to get hands-on with your competitive research, besides the software and tools you're using. Assume the role of a potential customer and research what your competitors' marketers are up to.
This can be done by:
Subscribing to their newsletters

Subscribing to their blogs

Keeping up with them on social media

Abandoning a product in their shopping basket

Purchasing their goods
As you go through these tasks, make sure to keep track of your results and make notes on each tactic you come across. You can spot new approaches your competition is employing to attract more customers and increase sales by analyzing their responses to cart abandonment and how they offer support via social media (and even beyond).
#7 Create a SWOT analysis
To go along with the data you've gathered, consider doing a SWOT analysis. It's a competitive analysis methodology that lists the strengths, weaknesses, opportunities, and threats that your organization faces. It looks at the strengths of your competitors and compares them to your company to identify areas for improvement.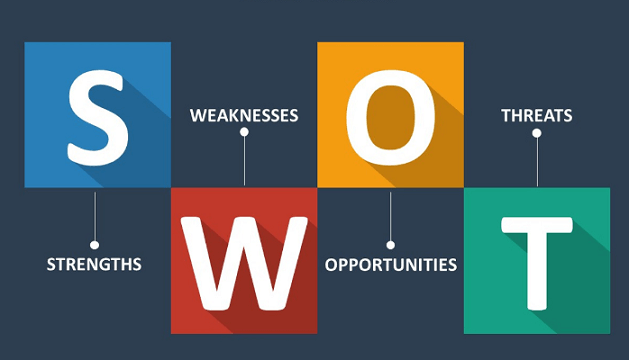 The focus of strengths and weaknesses is on the present. They are factors you control and can change over time, including:
Product offering

Partnerships

Reputation

Intellectual property

Market share

Employees' number

Assets
You have no control over opportunities or threats. You can plan for changes, but you can't control these factors. They are as follows:
The economy

Market size

Market demand

Competitors' products

Consumer trends

Regulation
Plan to conduct a SWOT analysis once a year. It can help you with your break-even analysis and keep track of the competition. You'll be able to accurately predict problems and make continuous improvements to your company. If you're looking for funding, your proposed business plan should include an updated SWOT analysis.
Use Competitive Analysis to Build Strategic Initiatives
Create strategic initiatives based on what you learned from the competitive evaluation once you have all of the data. Creating summary statements that might help you identify both opportunities and difficulties will be helpful. Here are a few examples:
Many of the key features that make a product appealing to the market are missing.

They are financially weak as a result of their huge debts.

Because they have a cost disadvantage, it will be difficult for them to lower their pricing.

They're losing market share and don't appear to be responding with new marketing activities.

They could merge with another firm to form a powerful opponent.

Their customers are disappointed with the service they receive.
Formulate the most effective initiatives to open up ways to your company's success based on your summary. There can only be one competitive strategy for your organization. As a result, your plan must be a combination of what you must do to defeat the competitors - those who have the biggest strengths and pose the most threat.
Here are some strategic efforts that demonstrate the elements of a prospective competitive strategy:
As none of the competitors offers all that consumers require, we will position the company as providing the most comprehensive solution.

Because none of our competitors have a presence in the chemical business, it is the best fit for us.

Our cash position is strong while their cash is running low and we have enough cash on hand. We will spend money on marketing initiatives and increase market awareness with our new and excellent product.

We will partner with the leading complementary software product company and present a more complete solution than any competitor.

They are unable to reduce their pricing. Our price is lower than theirs, plus we provide a lot more.

Where our product offers value to their offering, we will partner with large integration services businesses.
You'll be able to design a marketing strategy and product plan that not only highlights your product or service but also how you're different and better if you have a deeper grasp of your competition.
It's a good idea to keep an eye on your competitors once you've launched your product or service. After all, they, like your company, are bound to develop and evolve.
You'll be more likely to make strategic improvements or changes proactively, rather than reacting to a rival, and risk losing valuable market position if you keep an eye on what they're doing (but not at the expense of your own business operations).
Conclusion
Remember, the goal of a competitive analysis isn't to copy what they're doing; it's to figure out where your company falls in the market and identify innovative ways to differentiate your product.
Focusing on your customers and supply and demand gaps will ultimately benefit you considerably more than focusing on the competitors. And that's what competition analysis is all about: figuring out how to better serve the customer. Visit our store blogs to see tons of useful articles like this!